In our family, rewards are just the beginning.
For over 25 years, Explorer RV Club has been Canada's largest national RV club. We're a family of adventure-loving enthusiasts, and just like you, we love exploring the unique RV experience only Canada can provide.
Explorer RV Club members automatically receive exclusive benefits and discounts:
Save at campgrounds across Canada and U.S.
Save up to 10% on your RV Insurance with Wayfarer Insurance Group.

Some restrictions apply.

Enjoy discounts on parts and supplies at RV dealers across Canada.
Low-cost Emergency Roadside Service for your RV and other vehicles.
Save $1,000s annually at over 10,000 locations across Canada with MemberPerks!
Save 15% on admission to ORVDA RV shows.
Discounts on prescription eyewear and contacts as well as sunglasses at IRIS.
Discounts at Mark's stores Canada wide.
Save at major events at Canadian Tire Motorsport Park.
Discounts for Canada's Wonderland.
…and much more.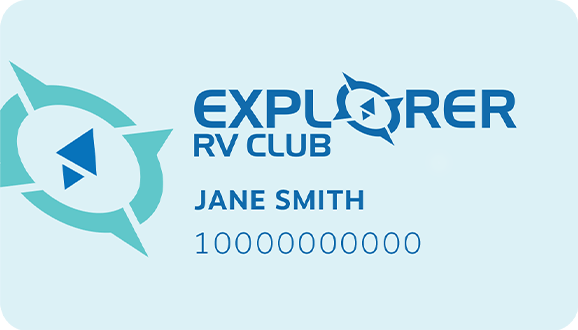 Explorer RV Club is Canada's largest national RV club.