RView By Explorer RV Club
For Life's Great RVentures
RView By Explorer RV Club
For Life's Great RVentures
RView By Explorer RV Club
For Life's Great RVentures
RView By Explorer RV Club
For Life's Great RVentures
RView By Explorer RV Club
For Life's Great RVentures
RView By Explorer RV Club
For Life's Great RVentures
The 2024 Ford F-150 debuted at the Detroit International Auto Show in September. We saw a re-fresh on stage (as the last generational update was made in 2021) that offered some thoughtful fine-tuning on an already good truck. Talking to the engineers during the...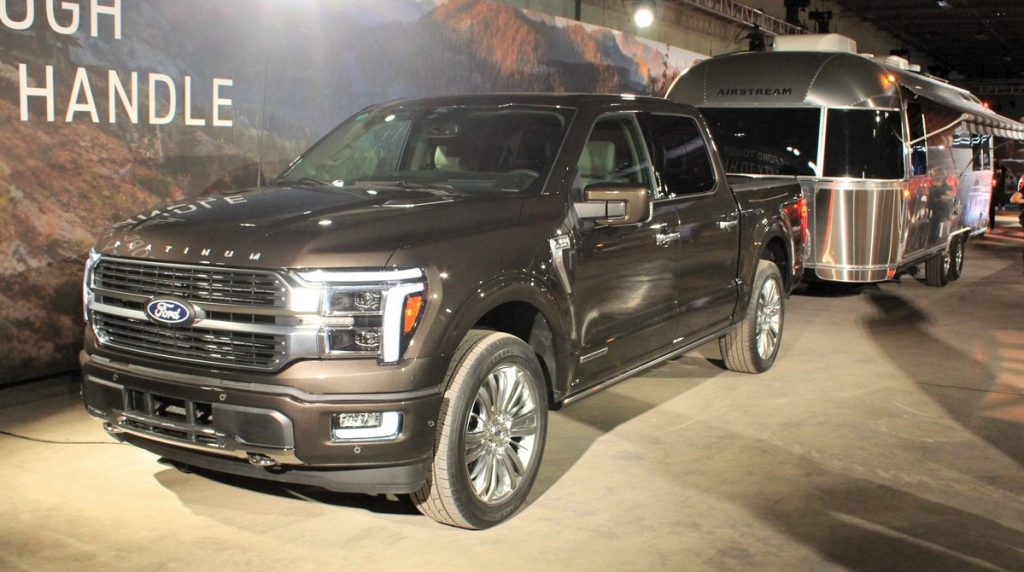 If you enjoy exciting RV camping road trips and travelling North America looking for great new boondocking and RV resort locations, you should always be prepared for emergencies. That includes RV breakdowns. Depending on your situation, an RV repair can become very...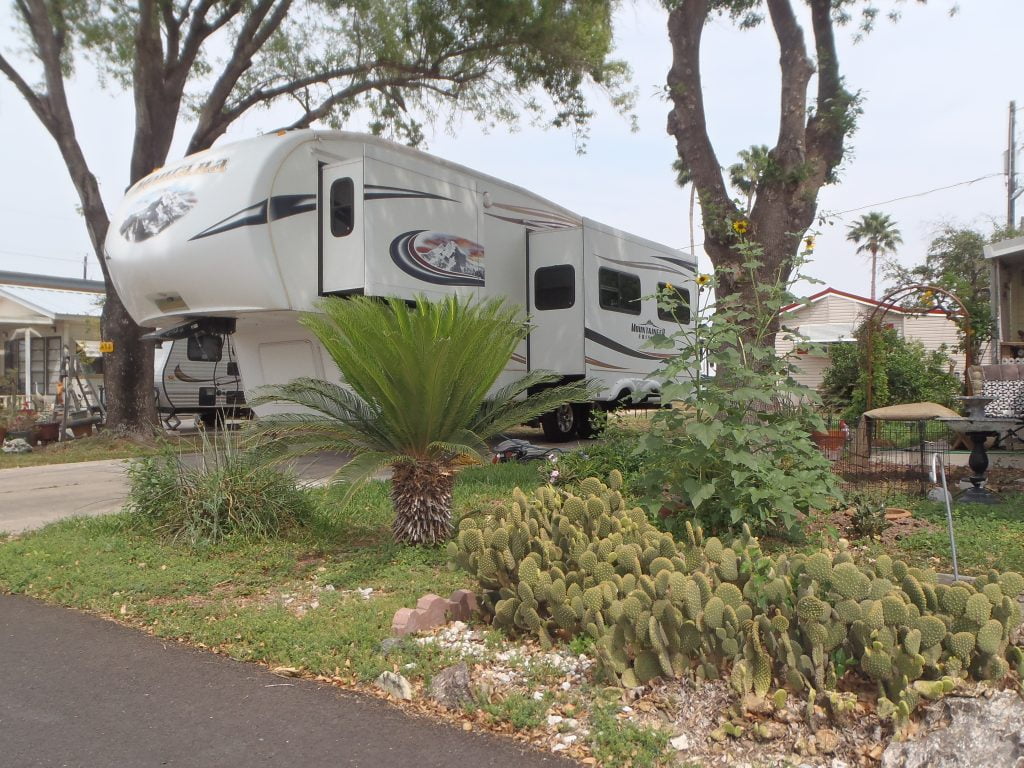 Want an RV but worried about your carbon footprint? The Lance 1475 travel trailer may be right for you!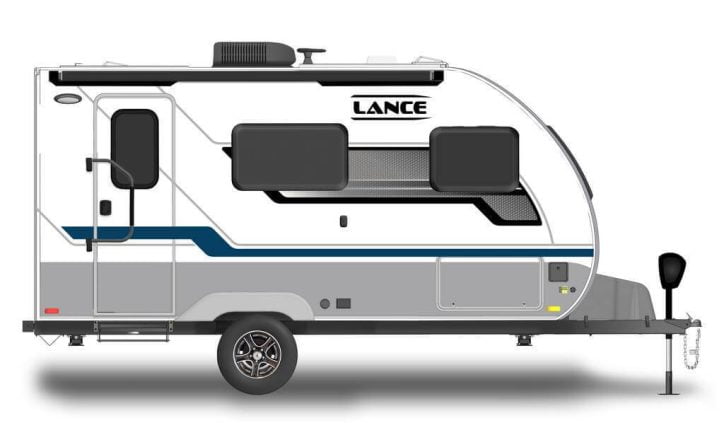 RV dishwashers and laundry machines make life on the road more convenient, but are they worth the cost and potential hassle? Let's take a look at some of the pros and cons of adding these appliances to your RV. RV Dishwashers Few people enjoy washing dishes by...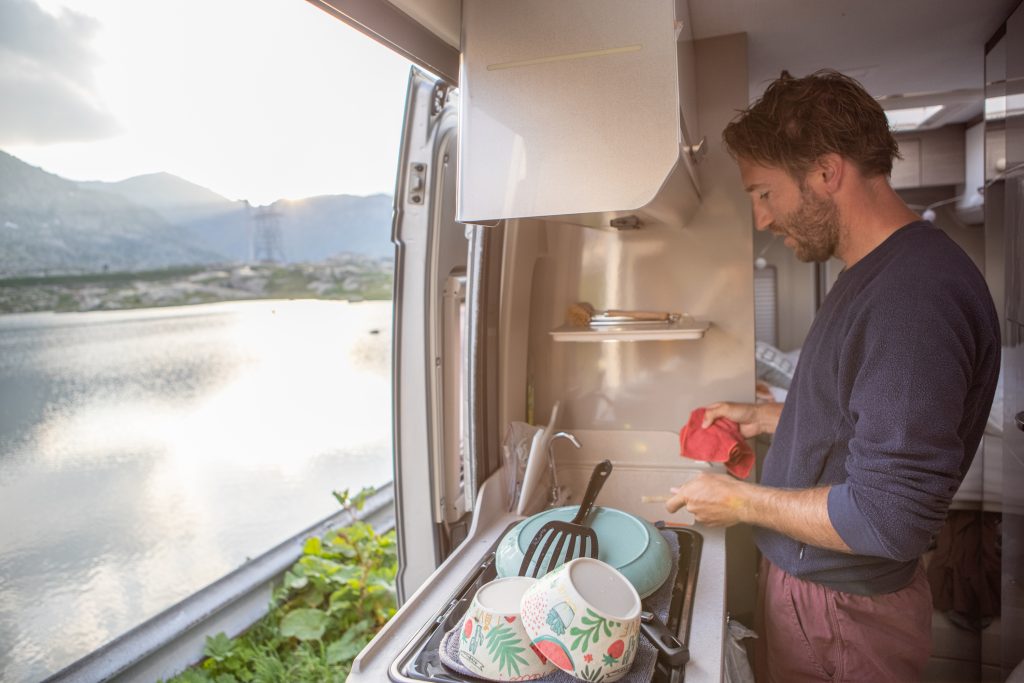 You're definitely not alone if you're heading out of town for the holidays. One survey shows that more than 90 per cent of Canadian snowbirds plan on taking a winter trip — so you'll be in good company! As much fun as it is to hit the road and have an adventure,...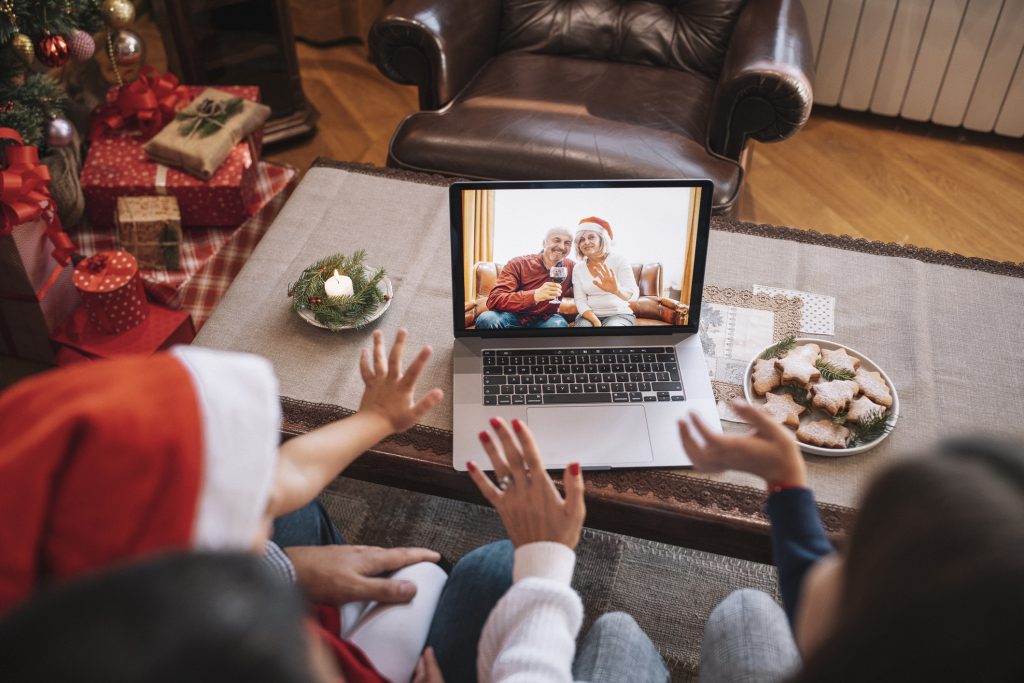 Another holiday shopping season is well underway. Whether you're shopping for a loved one or yourself, these are some of our favourite holiday gifts RVers will use and love all year long! Show them a new way to experience RVing with a Terego membership. Do you know...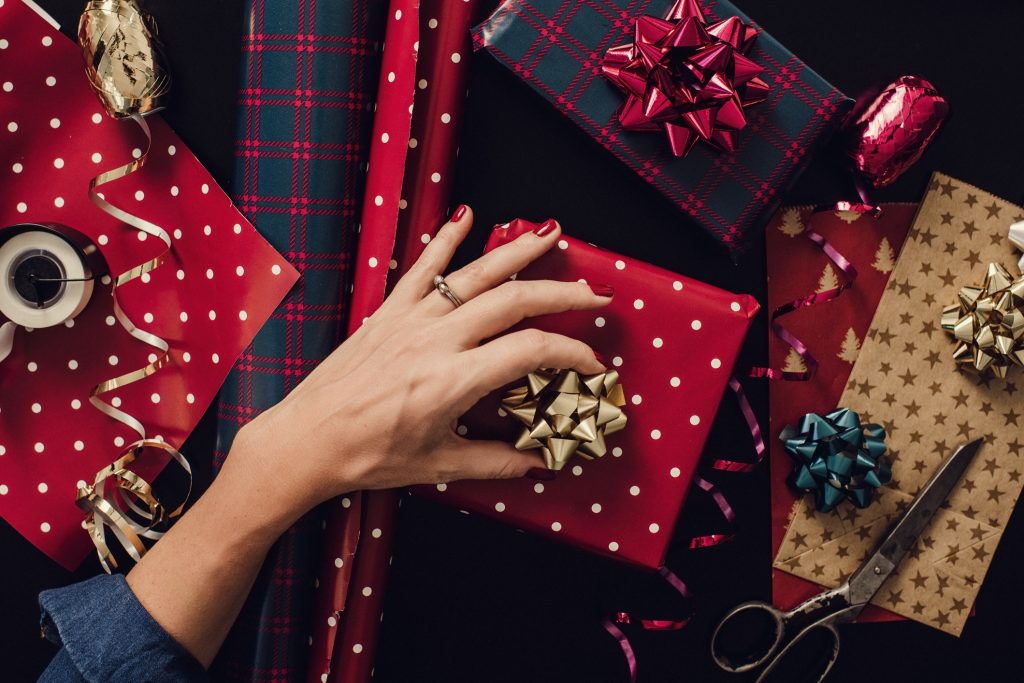 Social trends are always very evident in the world of fashion; the same is true for the automotive world. Over the past decade, it's seemed like truck and SUV manufacturers have been pumping out more off-road designs than ever. Some are just paint and plastic nods...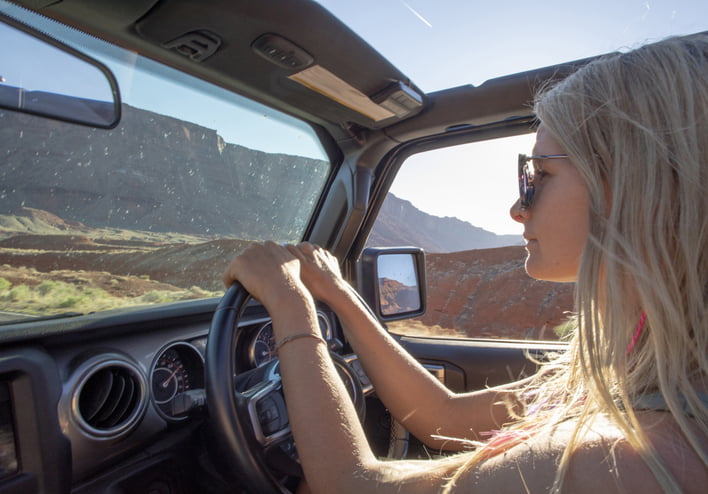 As fuel prices increase and we seek relief, discussions around fuel economy become more important. While we can't change gas prices, we can try to make more affordable choices as drivers. From changing our driving style to considering newer, more fuel-efficient...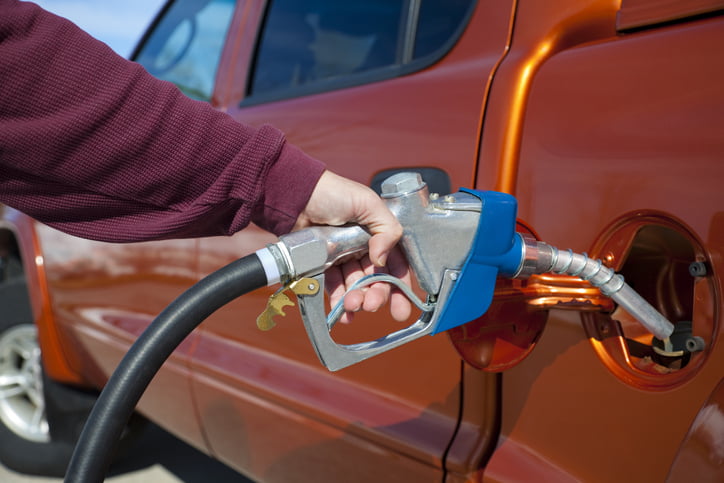 The Class B motorhome, or camper van, is unique among recreational vehicles. That fact impressed me over 20 years ago when I took my then 10-year-old son, Stephen, and me on a Class B motorhome test. I was making notes inside, and Stephen was wandering through the...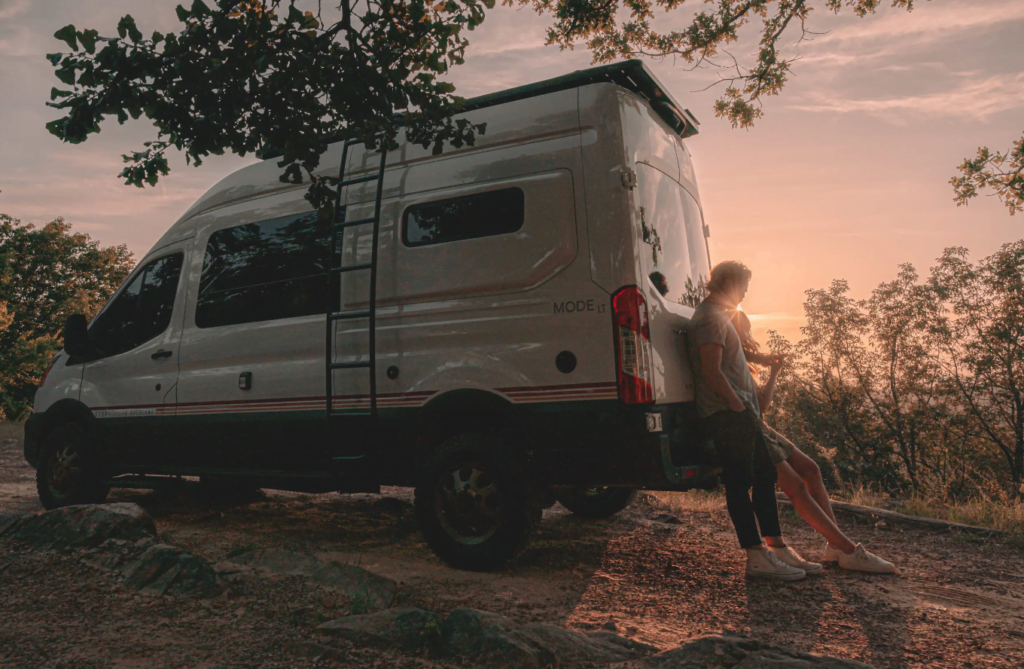 What do you really get for a higher price? If a higher-priced tire is better, how so? Whether for your trailer or tow vehicle, when buying new tires, consider what traits you're getting for that purchase price and how they will impact the on-road performance of...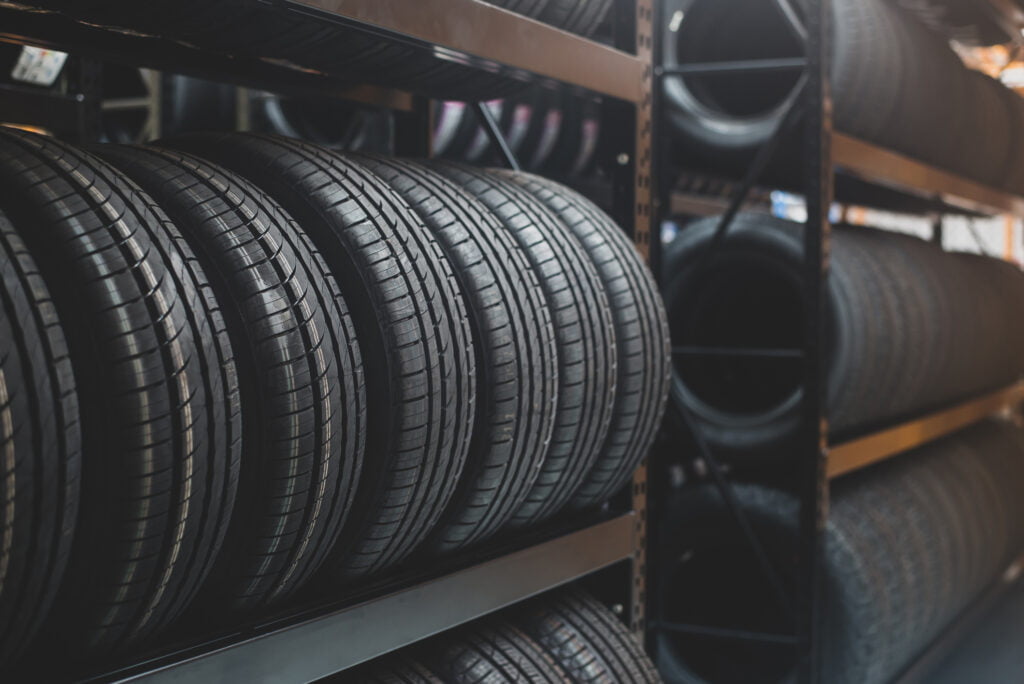 ​Did you know that not every vehicle comes with a trailer brake controller? Even vehicles that can tow and are promoted as towing vehicles don't always come with one. Why? The answer is the aftermarket, but this is not news because aftermarket trailer brake...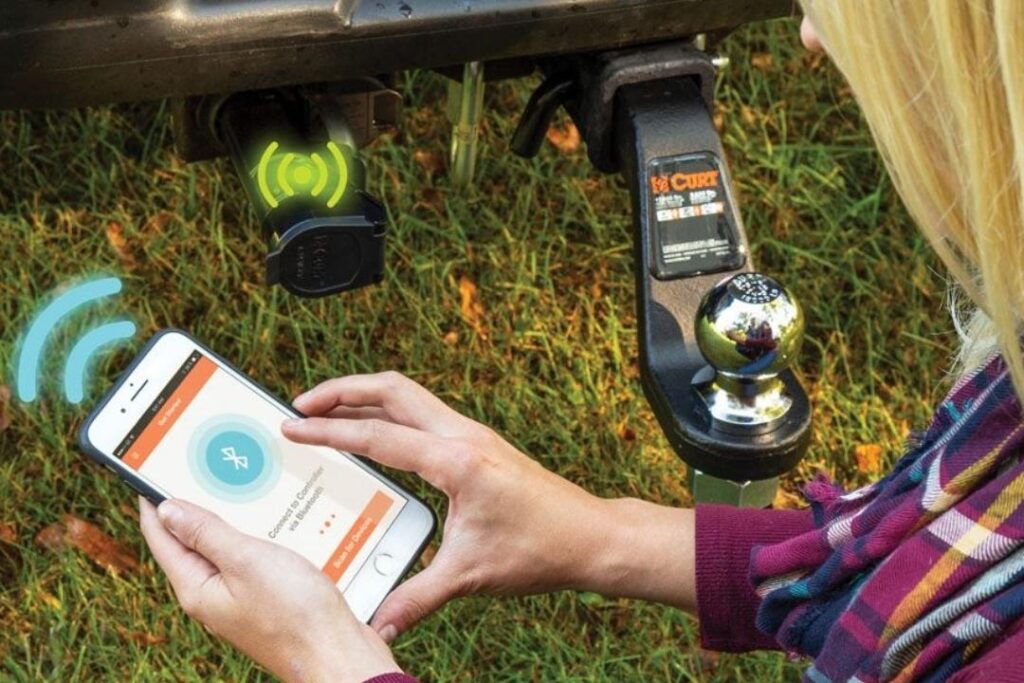 As you get ready for another camping season, it's a great time to brush up on your towing skills. Here are some safe driving reminders and towing regulations you should know. First, consider these collision statistics from Ontario's Ministry of Transportation's...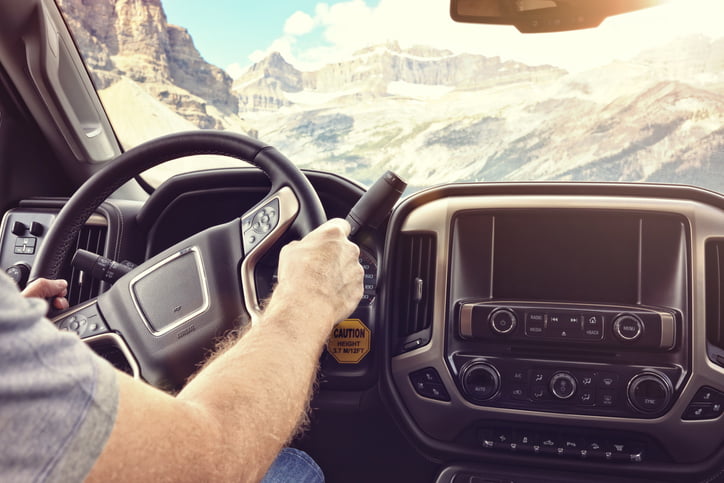 It's time to gear up for another RV season! With so many different gadgets available, how do you know what you really need? To help you narrow it down, here are some of our favourite RV accessories we think will help improve your life out on the road. ...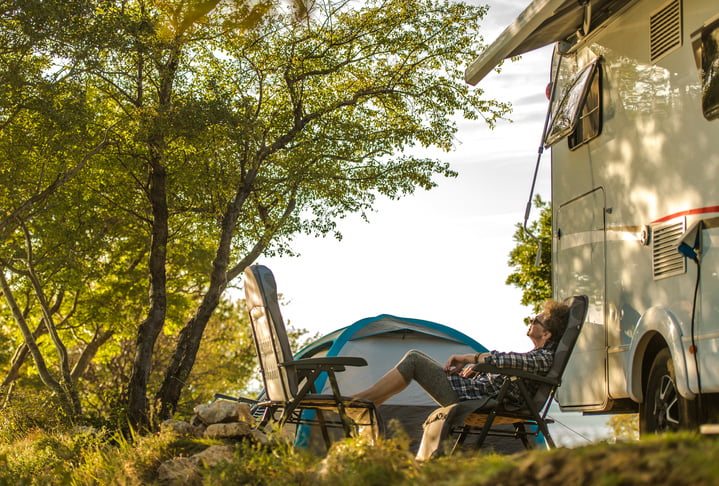 It was October; Linda and I had driven one hour to Walnut Canyon National Monument from our campground at Grand Canyon Railway, Hotel, or RV park. We had taken this RV side trip on the recommendation of strangers; they insisted we visit Walnut Canyon and its...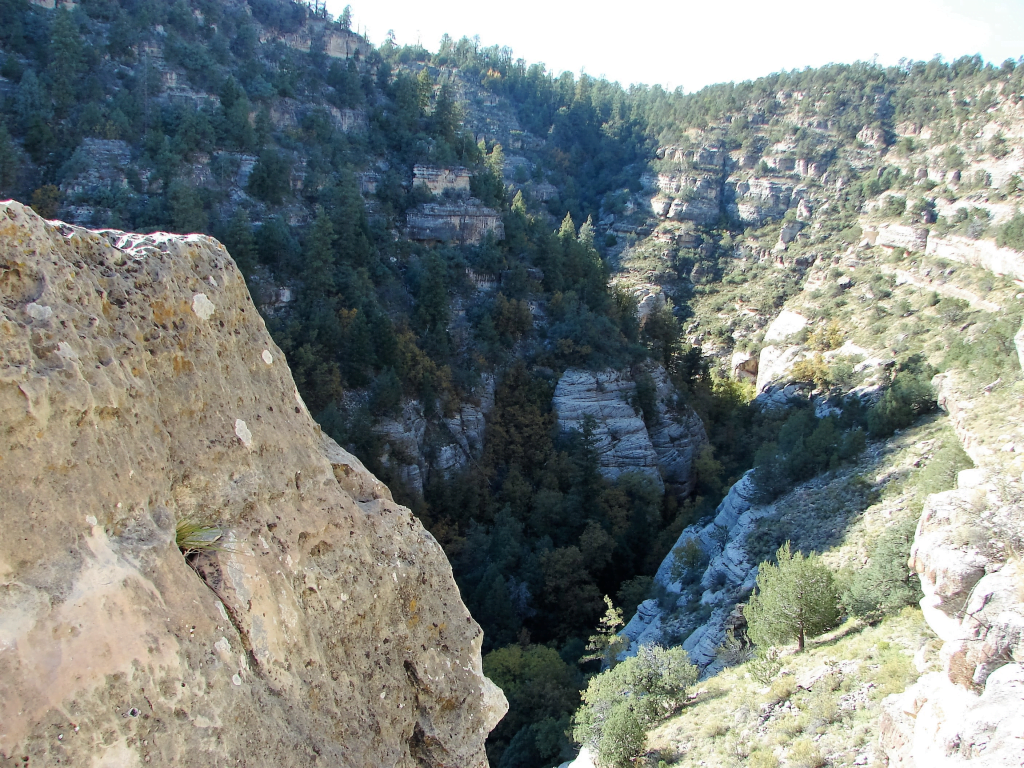 Explore the captivating charm of Annapolis Valley Digby in Nova Scotia through our comprehensive article. Discover the rich history, picturesque landscapes and vibrant maritime culture that define this enchanting destination.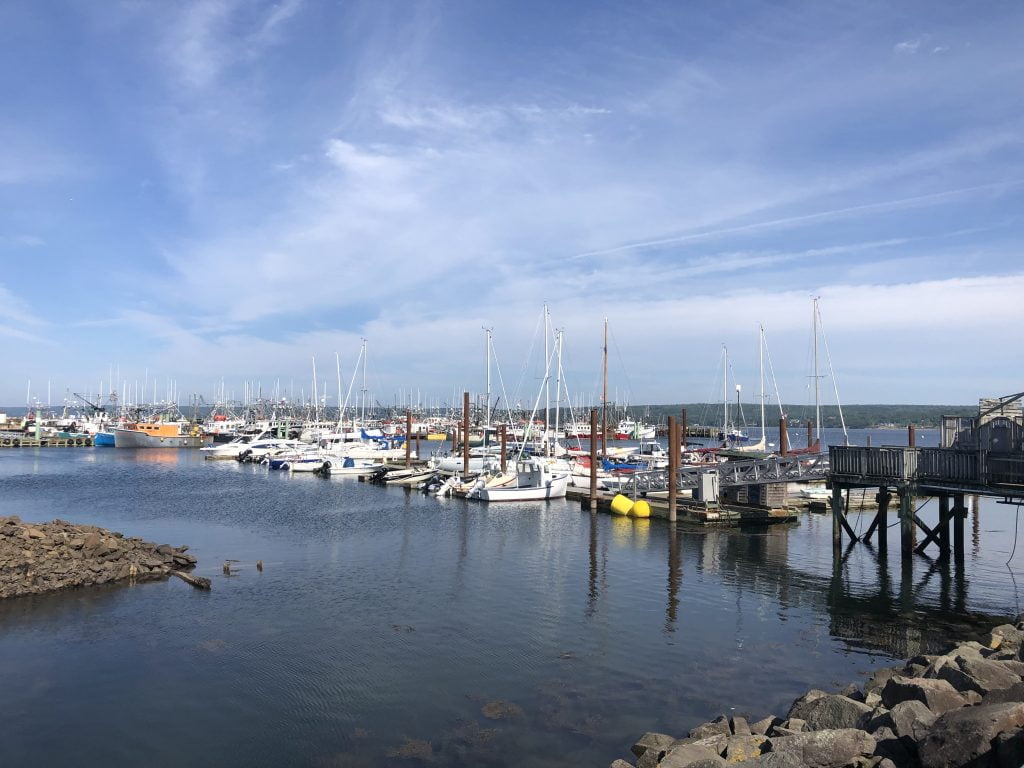 There are places we zoom through, places we slowly explore, and places so mesmerizing that it's a challenge to keep moving. New Mexico falls into the latter category. It's so magnetic and spellbinding that several weeks don't seem enough. The state's beauty lies in...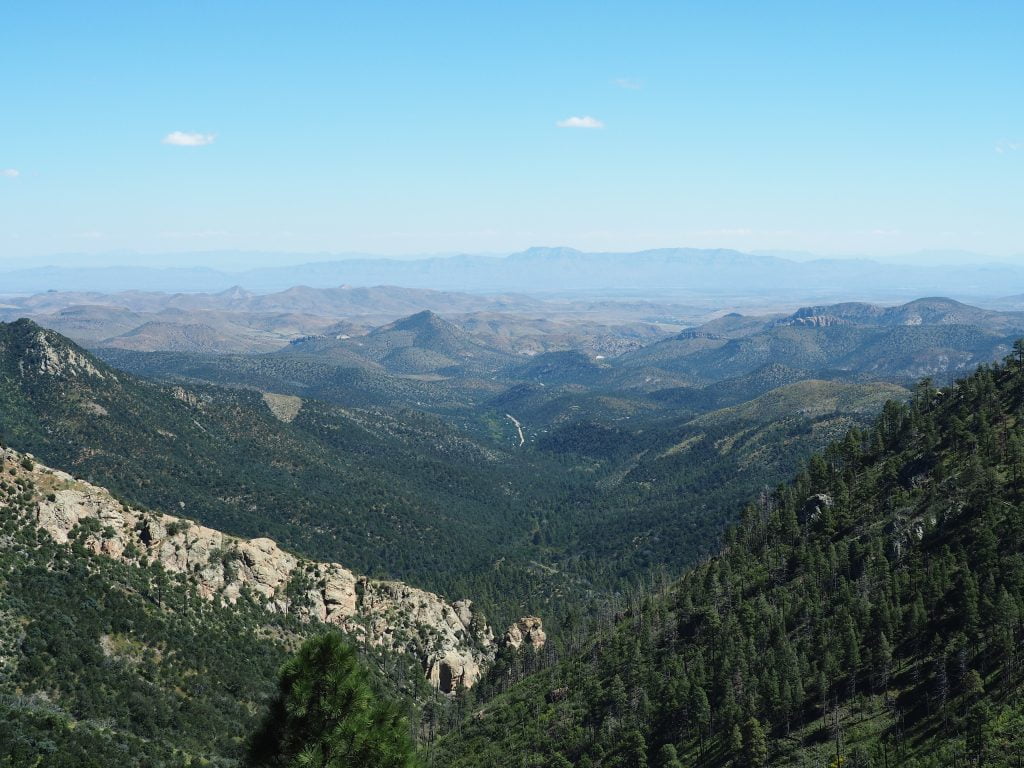 Embark on an unforgettable RV road trip along the majestic Mississippi River and discover the scenic wonders of Minnesota. Journey through charming towns, soak in breathtaking river views and immerse yourself in this iconic region's rich history and culture. From scenic drives to hidden gems, our article unveils the best routes, attractions, and experiences to make the most of your Minnesota adventure. Whether you're a nature enthusiast, history buff, or simply seeking a peaceful getaway, join us on this remarkable journey as we explore the beauty and charm of Minnesota along the picturesque Mississippi River.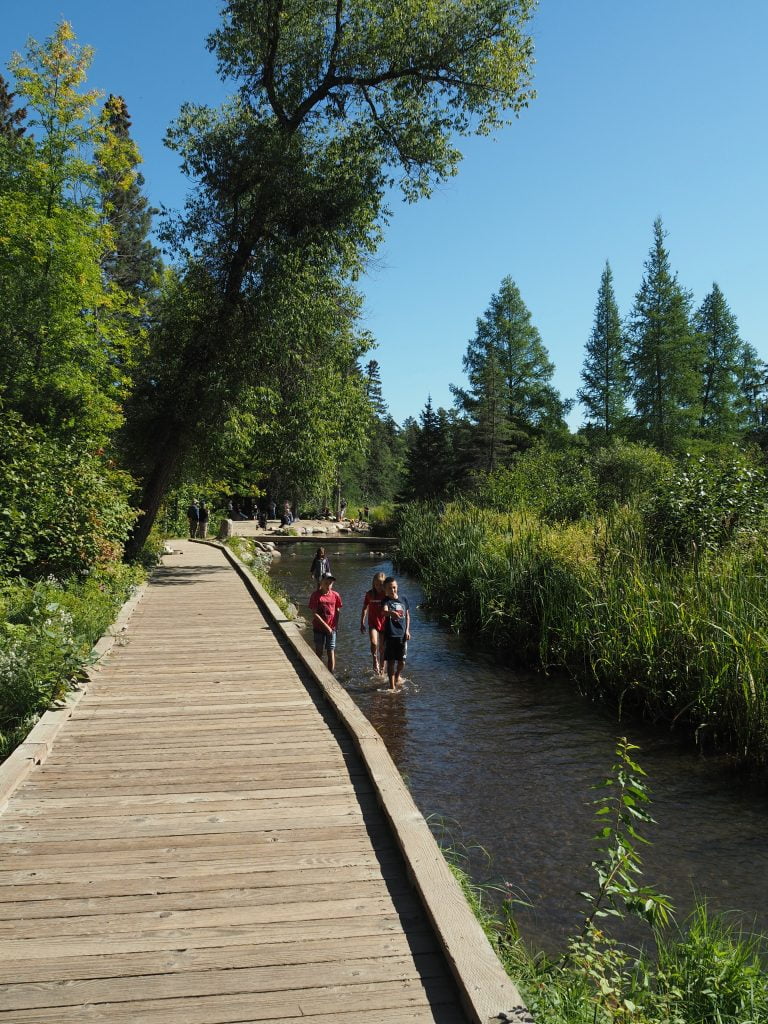 Saint John, New Brunswick's young entrepreneurs are reinventing the city as a tourist destination, a place to live, and a place to camp. First View of the City Be daring; you can take a detour on approaching the city from the southwest. Use your GPS and cross the...
Sites preserving the footprints and remains of the prehistoric giants that once ruled the land and sea of North America can be found in museums and parks all over the continent.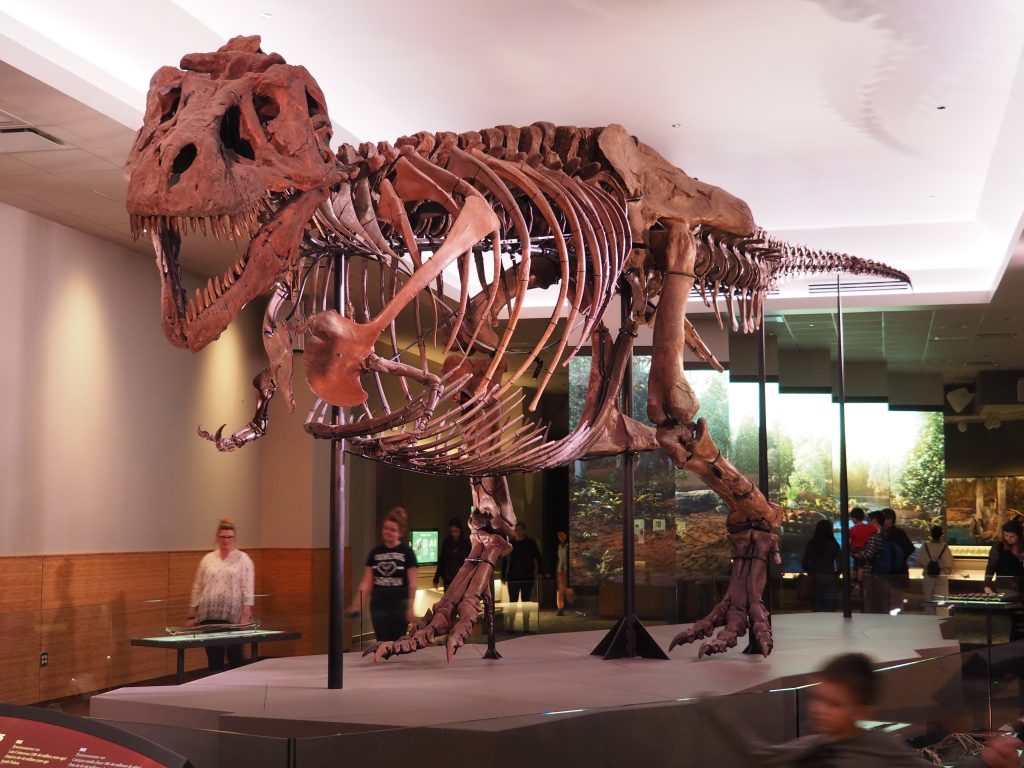 When heading south, finding unique and exciting campgrounds to park your trailers, fifth wheels, and motorhomes is always challenging. Loretta Lynn's Ranch in Hurricane Mills, Tennessee, is up to the challenge. The ranch is conveniently located seven miles north of...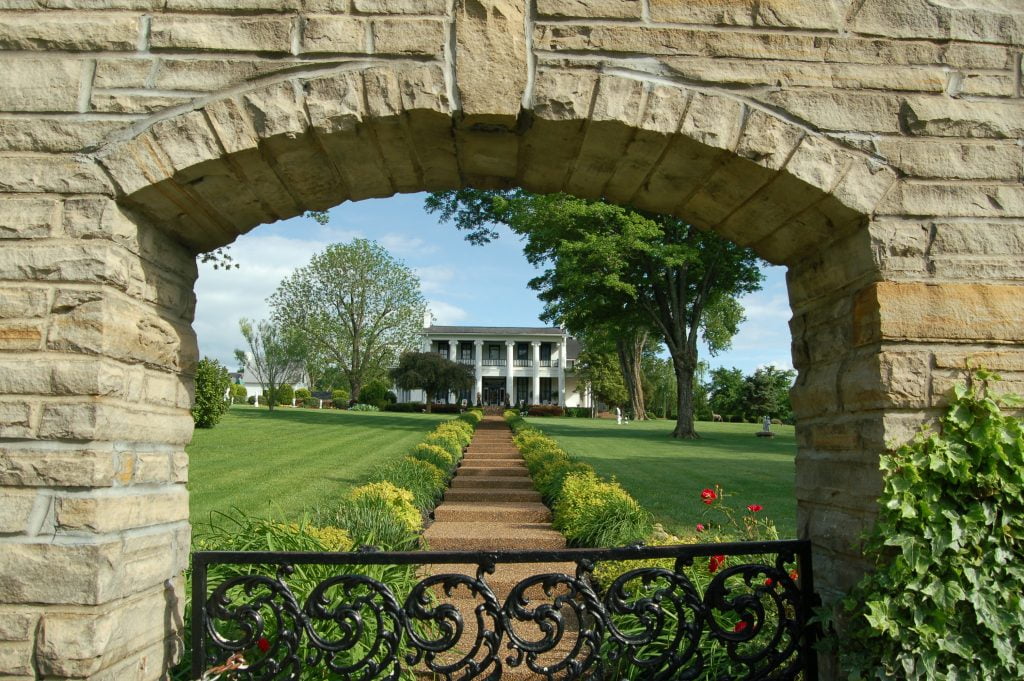 The 2022 Explorer RV Club National Rally was held at Camping Transit Campground in Lévis, Quebec, from September 15 to 18. A few members came in the day before to get an early start. The weather started wet, but the forecast didn't disappoint, and the sun came out...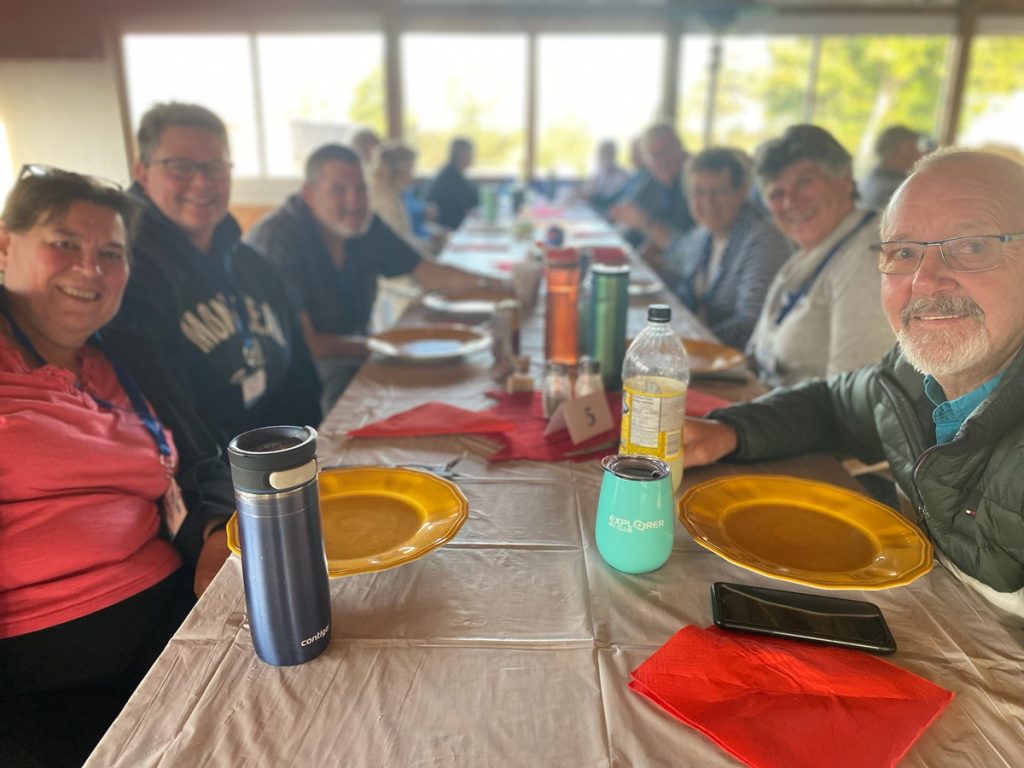 While we may think that Summer is everyone's favourite season after a long cold winter, it doesn't seem to be the case. A quick Google search of polls will show you that Fall ranks highest every time. Living in Canada and especially Ontario, it's easy to see why....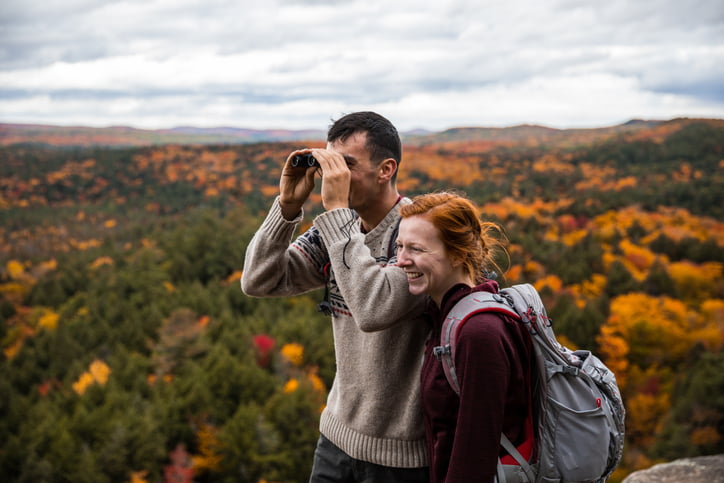 our camper van was the last one onto the small ferry. It was a reasonably calm day—the waves of the Atlantic Ocean between North Carolina's Hatteras Island and Ocracoke Island had the vessel bobbing lightly. But when you're last on, the view out the back window is...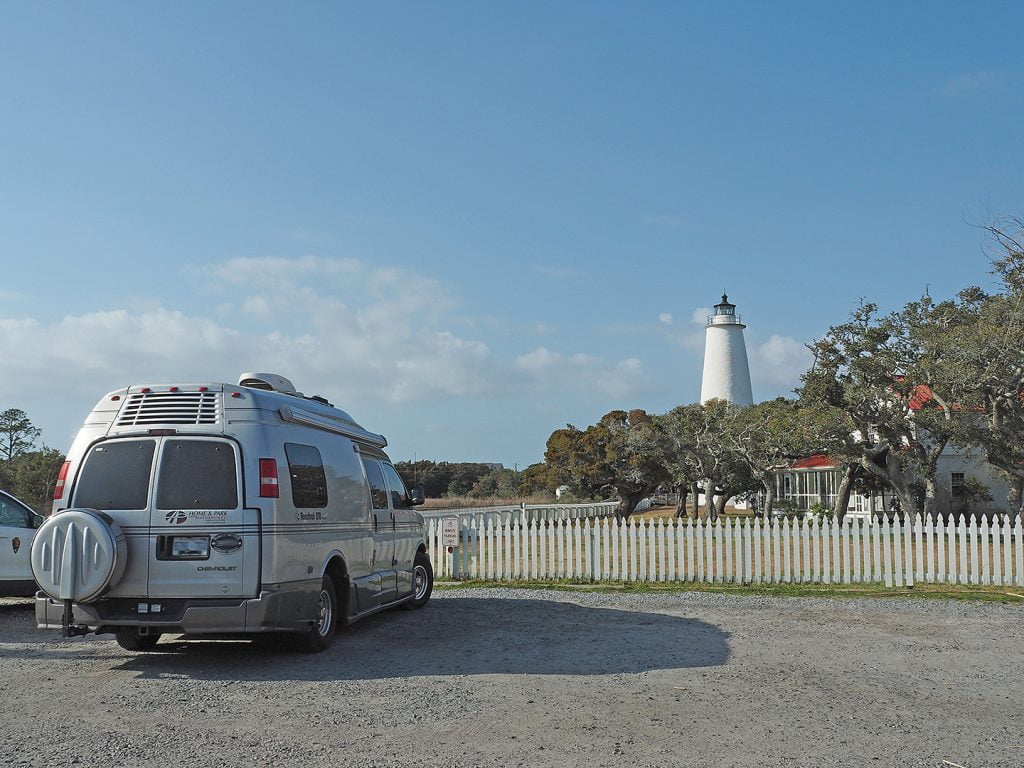 Fall in Canada inspires wonder. Colourful leaves, tasty produce and a brisk breeze invite you to enjoy the great outdoors. Why not discover the best fall festivals in Canada as you celebrate the 2022 season. Schedule a fall RV trip and get to know our nation's...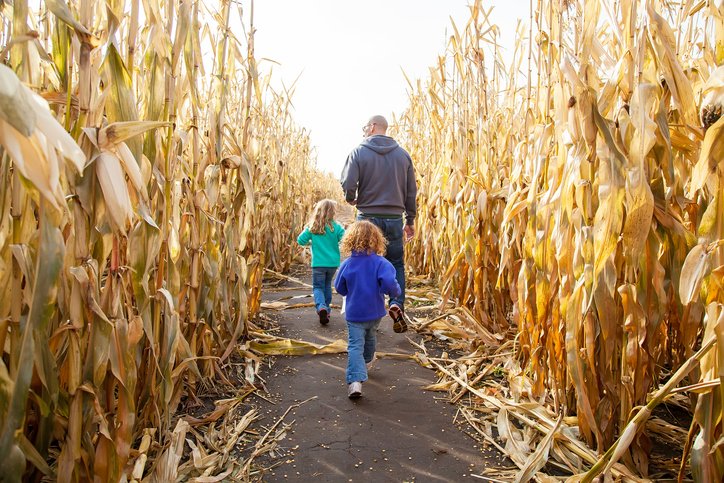 Journeying east of North Bay, along the Ottawa Valley, the sparkle of Algonquin Park can sometimes make it feel like the area's other worthwhile highlights are left in the dust. Take time to stretch out the route and linger at some of the smaller parks and beaches...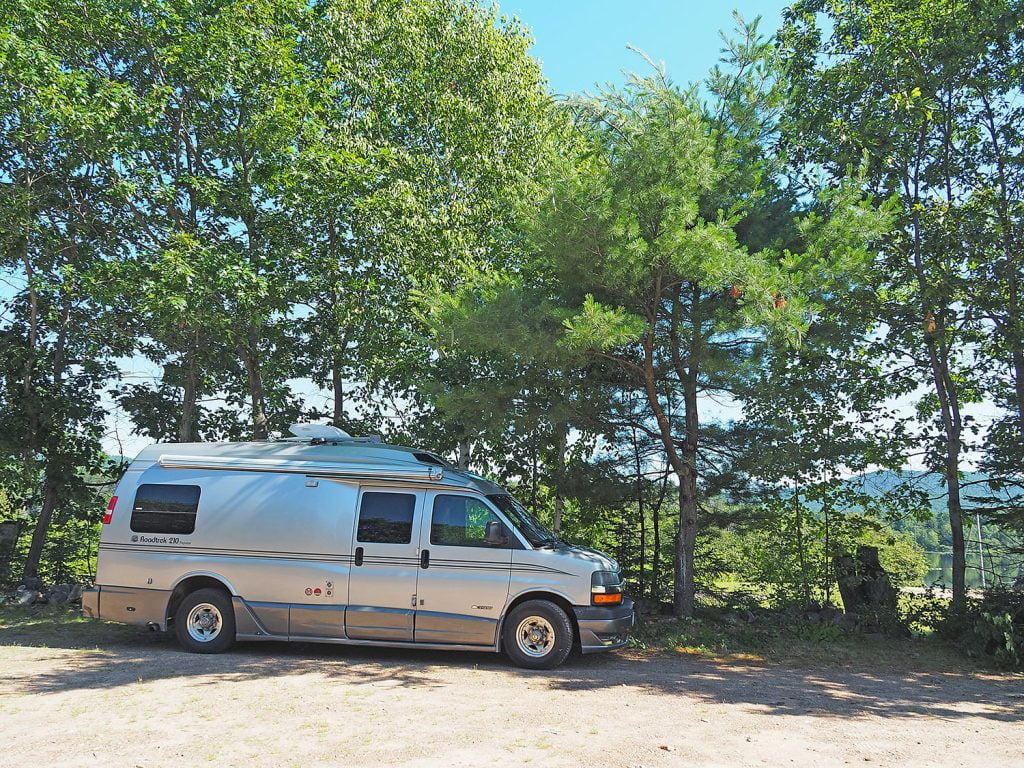 The 2024 Ford F-150 debuted at the Detroit International Auto Show in September. We saw a re-fresh on stage (as the last generational update was made in 2021) that offered some thoughtful fine-tuning on an already good truck. Talking to the engineers during the...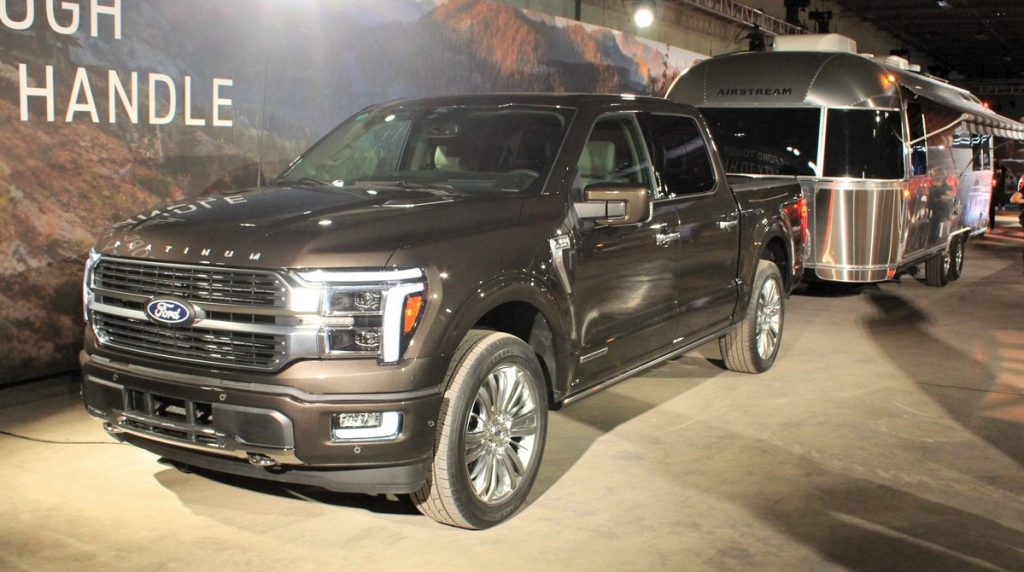 Airstream builds a variety of RVs. The most iconic, of course, is the shiny, rounded travel trailer. This is something they have been doing since 1931. A little less known fact is that they also build motorized units. While this is a smaller portion of their...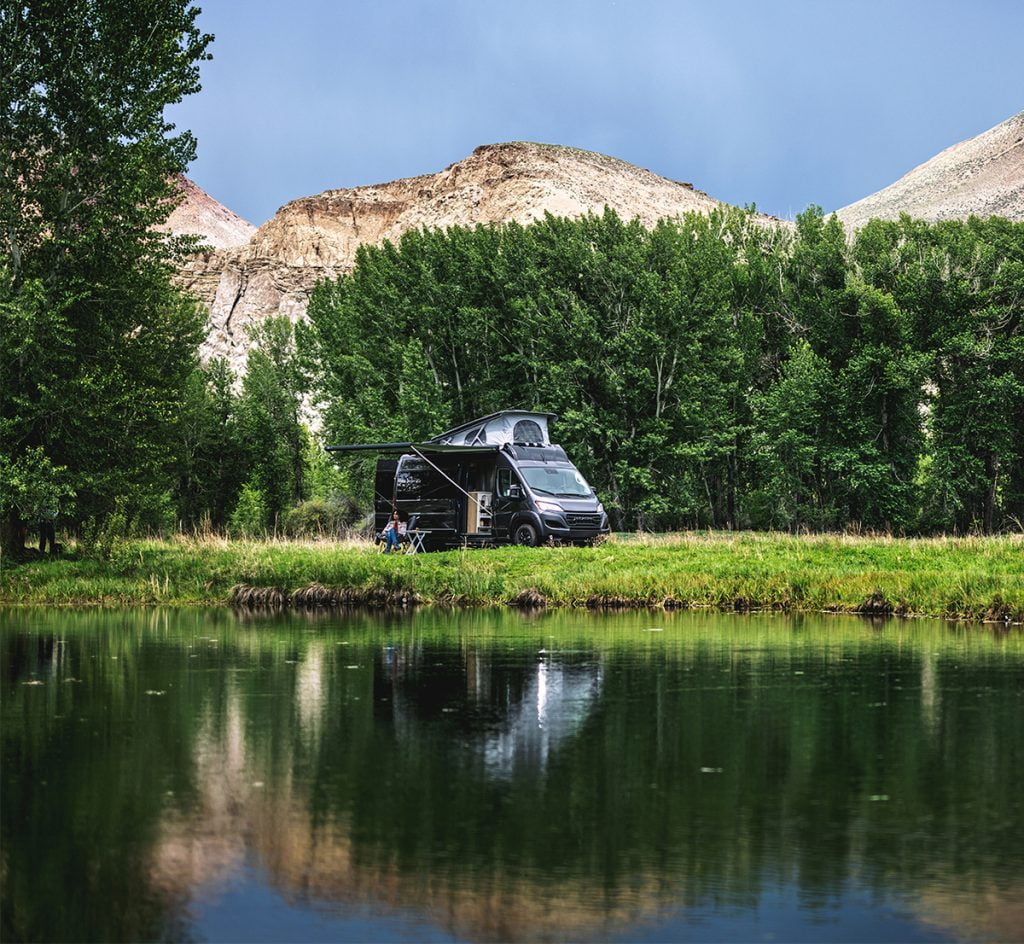 Discover the features and highlights of the 2023 Roadtrek Zion Slumber Class B camper. Explore its spacious interior, comfortable amenities, and innovative design, making it the perfect companion for your adventurous journeys. Experience the freedom and convenience of traveling in style with this state-of-the-art camper.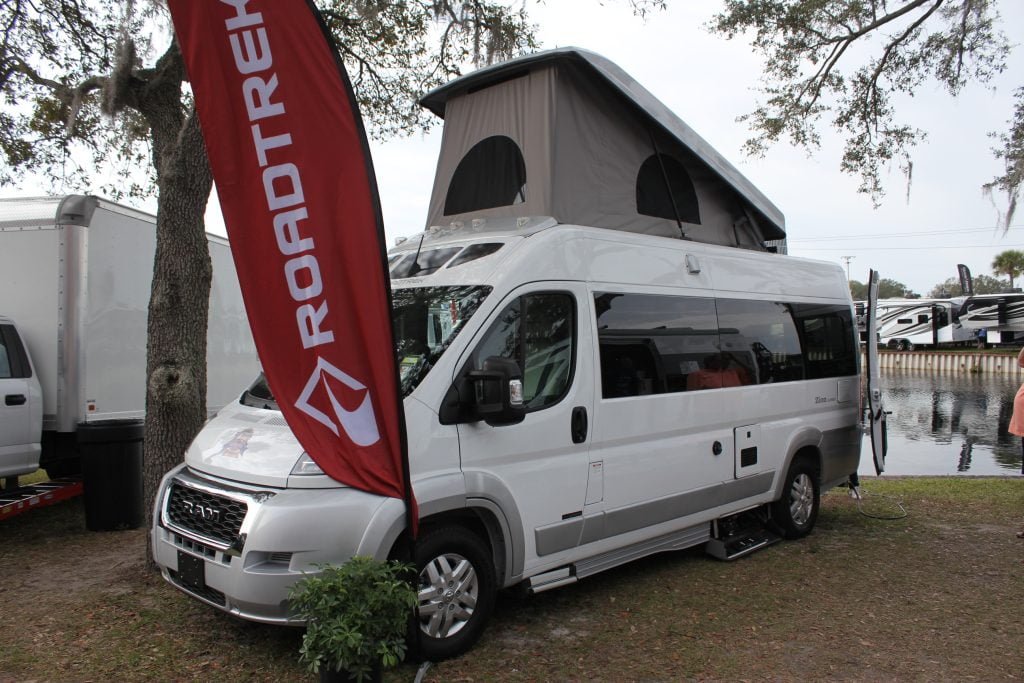 Discover the excitement of the 2024 Toyota Tacoma launch in Hawaii. Learn about Tacoma's latest features, design updates, and off-road capabilities, making it the perfect companion for exploring. Join us as we delve into the details of this highly anticipated launch and uncover why the 2024 Toyota Tacoma is the ultimate vehicle for conquering diverse terrains.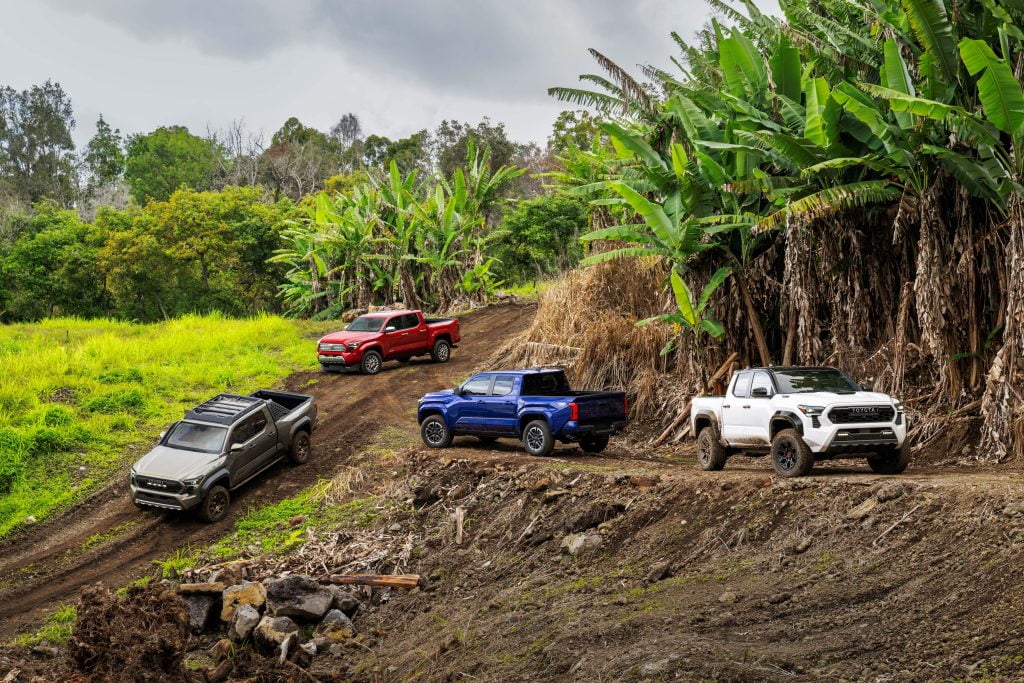 With its debut at the New York Auto Show, Ram's REV is now the third all-electric pickup offered by Detroit builders. While Ram is last to the party, behind Ford and GM, it's possible that they saved the best for last. The REV is estimated to offer over 800 km of...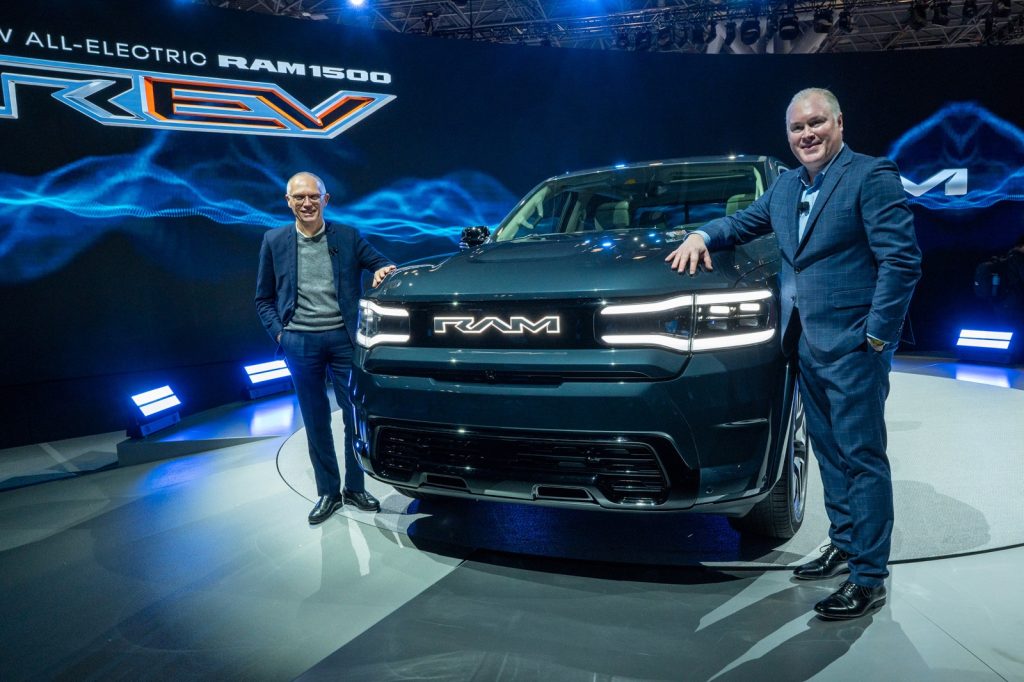 Enhance your camping adventures with solar panels for your camping trailer. Harness the power of the sun to provide sustainable energy on the go. Experience the freedom of off grid camping and enjoy the convenience of powering your appliances and devices with clean, renewable energy.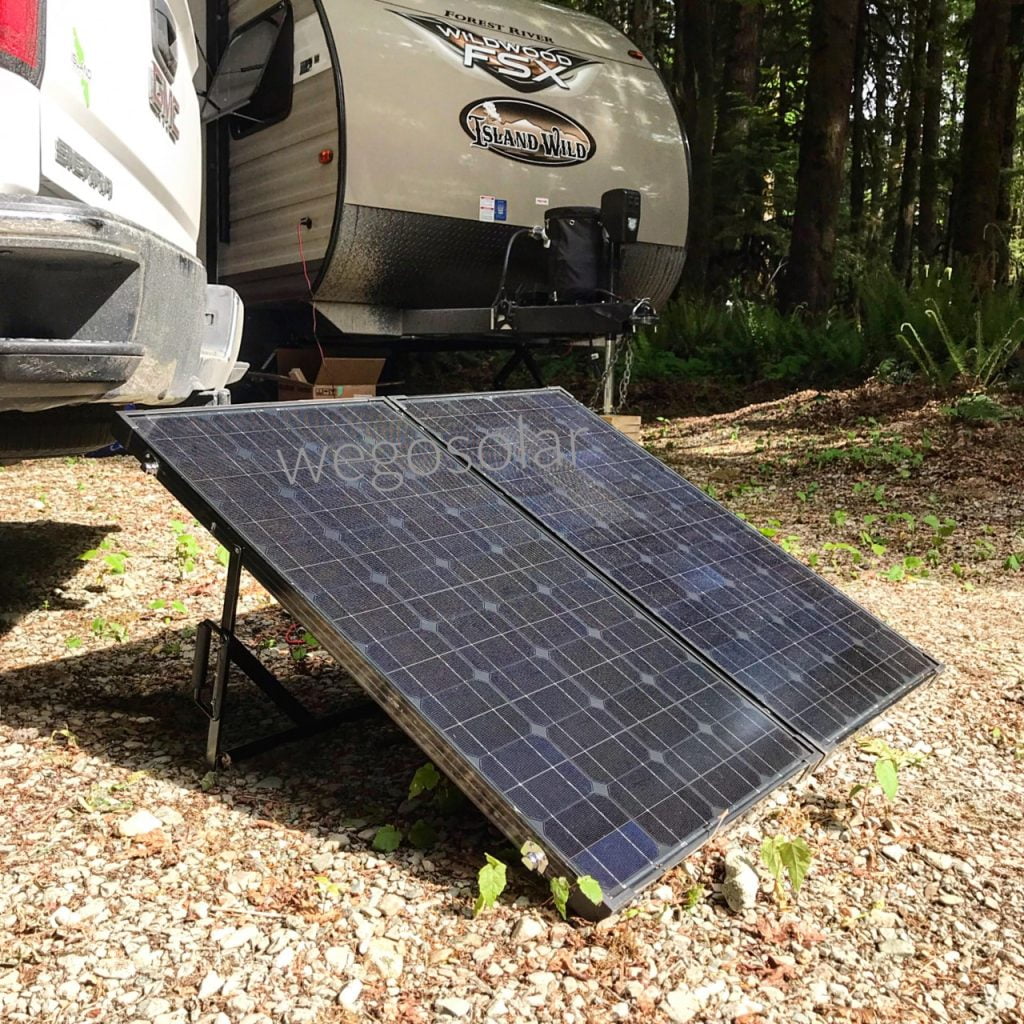 Keystone offers new Springdale trailers with a bunkhouse model that combines style, practicality, and ease of use, and can sleep up to 10 people. Keystone has developed online tools to answer first-timer questions during the buying process and after the fact, making Springdale trailers attractive to first-time RVers.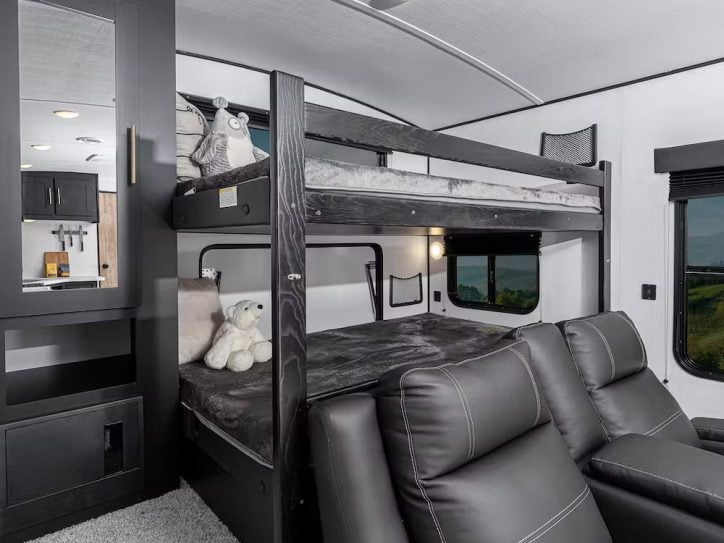 Get ready to take off-roading to the next level with the Hummer EV. Learn more about this revolutionary new SUV and its capabilities on the toughest terrain. Discover why the Hummer EV is the perfect choice for your next family adventure.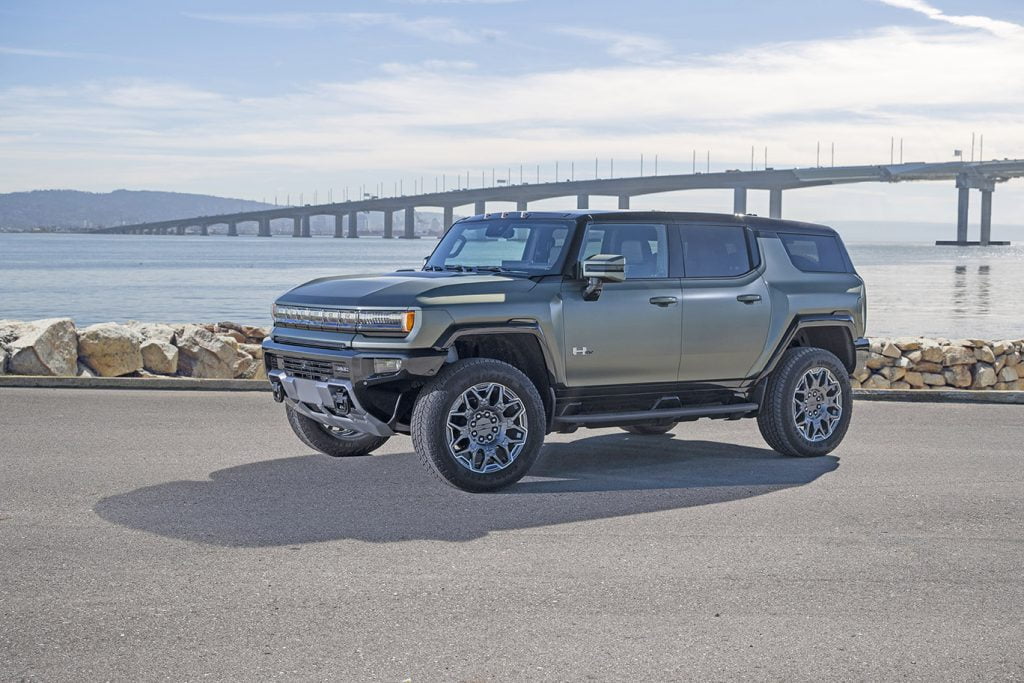 Electric vehicles (EVs) have a different sense of money/kilometres travelled than gas-powered vehicles due to the cost of electricity and charging stations. Charging at the Electrify Canada station cost me almost three times what I would have paid in my own driveway, which is not the gas station experience we are used to.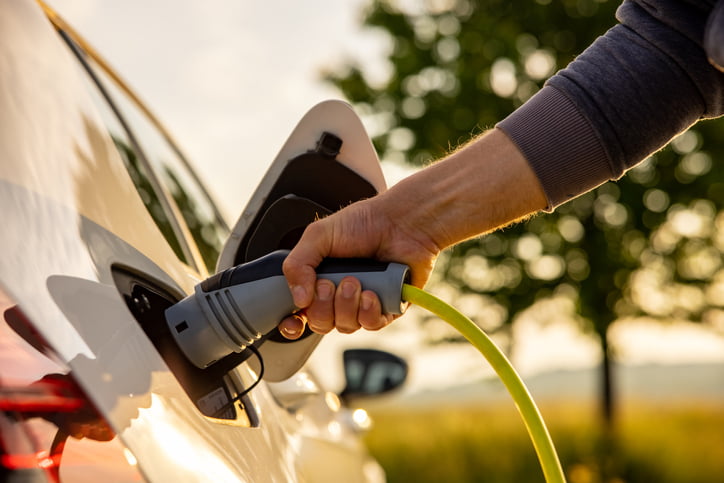 2023 is the unofficial year of the mid-size pick-up. Meet the first of this year's releases, the 2023 Chevrolet Colorado.
Get ready for the new year with the all-new 2023 Ford Super Duty, one of the bestselling trucks on the market. Exciting news – the numbers you've been waiting for are finally here. Learn more about the features of this powerhouse truck.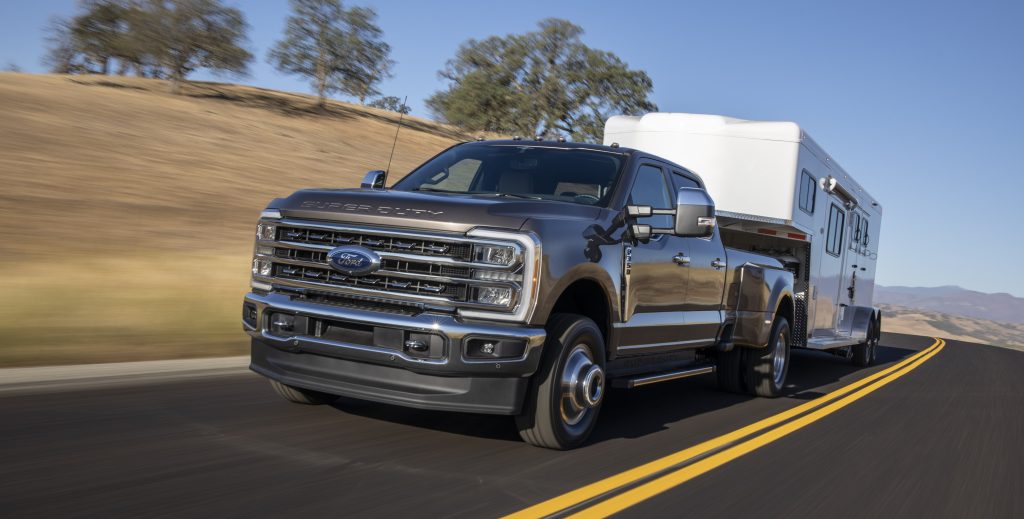 Winnebago eRV2 is a new Class B based on the all-electric Ford Transit van, with Winnebago's proprietary IonBlade house battery system providing up to seven days of boondocking capability. Winnebago's eRV2 is powered by a 900-Watt solar capacity, built on a Ford E-Transit chassis, and powered by a proprietary IonBlade lithium house battery. Winnebago's eRV2 interior is inspired by modern Japandi principles, with a five-in-one sleep/lounge, two adaptable workspaces, and a high-speed Wi-Fi router.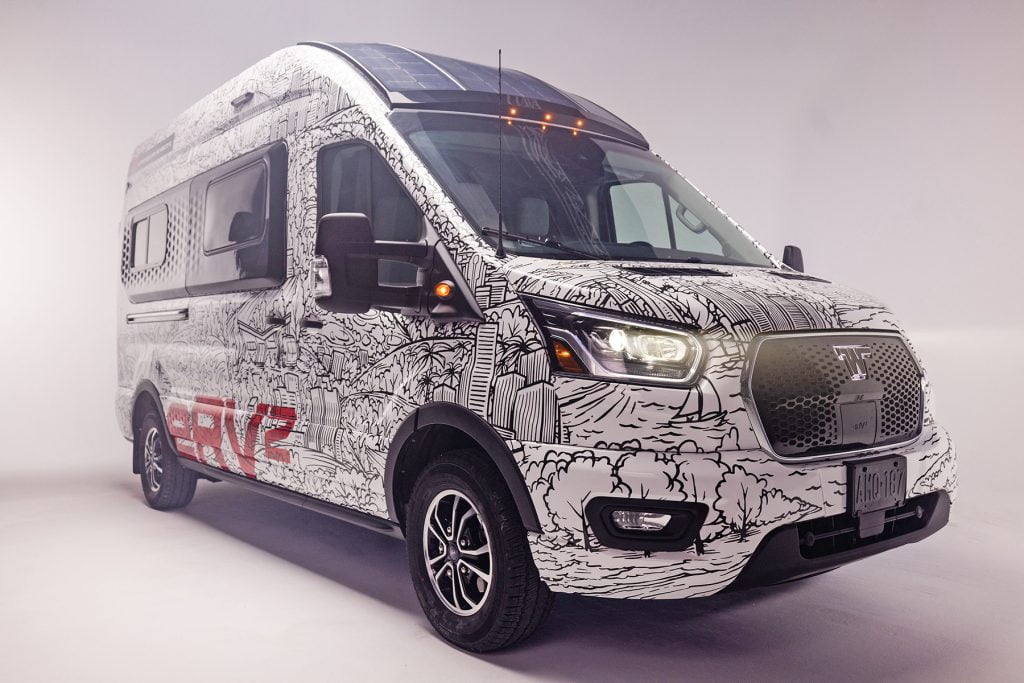 It's November, and we're thinking about gifts to let the RVers in our lives know how special they are to us. Regarding gift-giving, RVers are the poster children for the hard-to-buy ones! We're not alone in this challenge: A study on gift-giving shows that...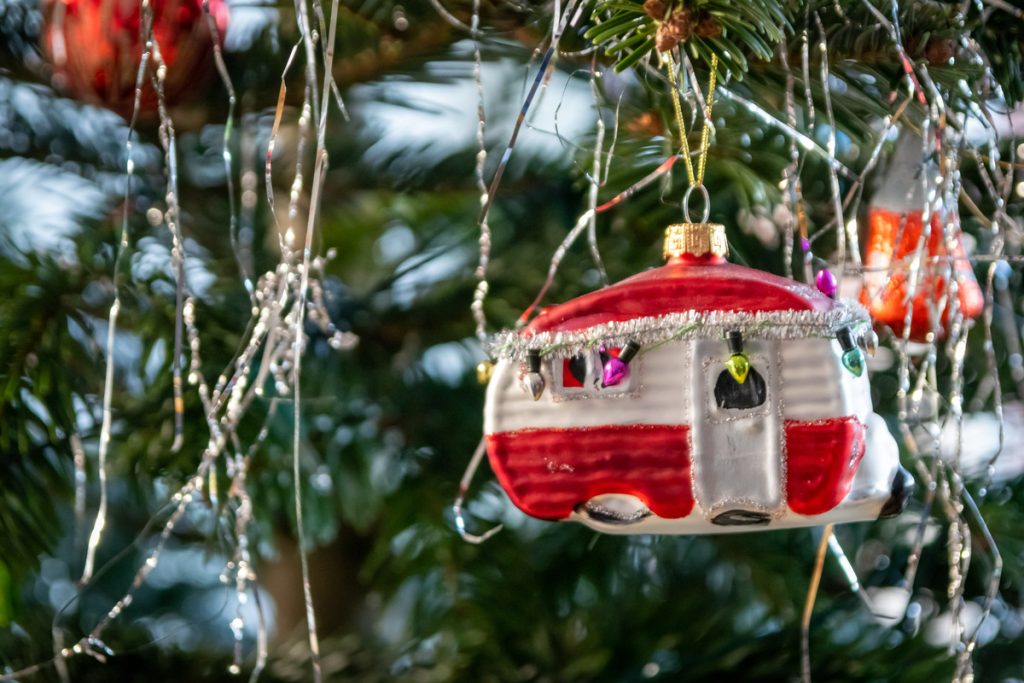 Question: In what year did these events happen in Canada? The Great Ice Storm in Eastern Canada and the Saint Patrick's Day blizzard in Calgary Celine Dion's My Heart Will Go On topped the charts for six consecutive weeks RV Explorer Club's first national rally (in...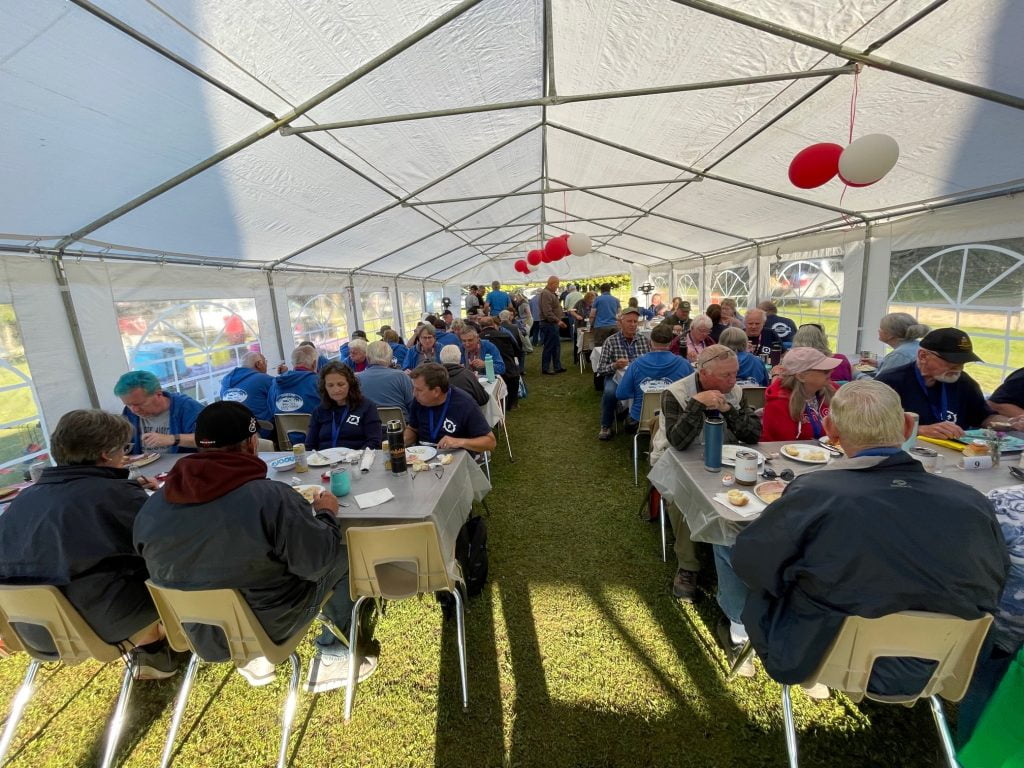 Over the past half-year or so I have become very concerned about my weight. My truck and trailer weight that is. I've explored truck classifications and the reasoning behind the payload limits on our trucks that manufacturers give us – and, if you've followed my...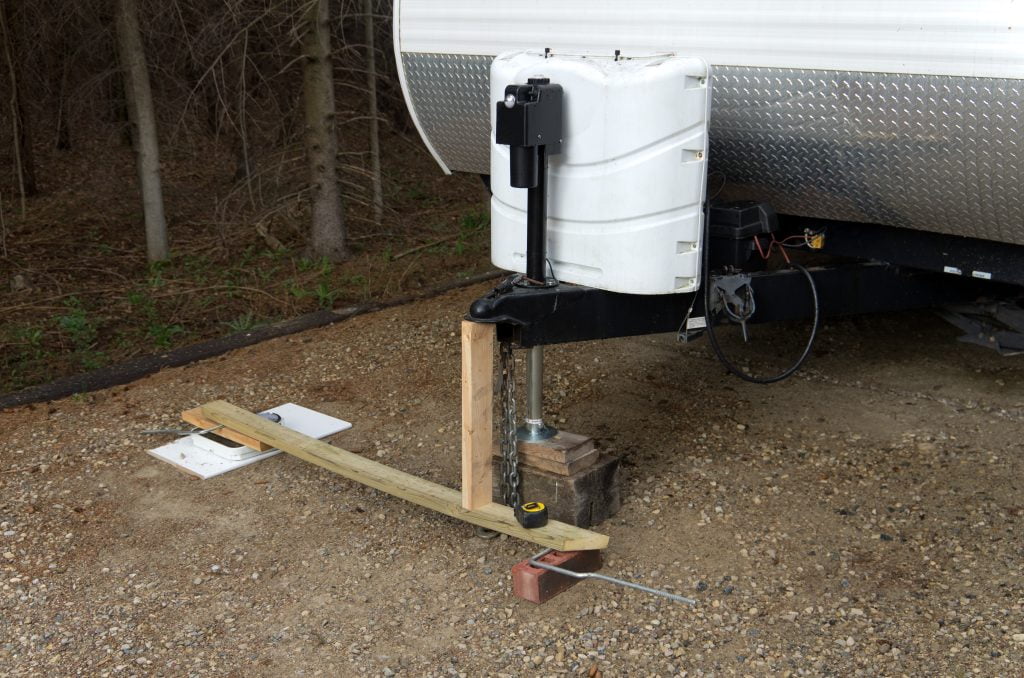 If you don't have a pie iron and like to cook meals over the fire while camping, you might want to pick up a pie iron. Likely, your RV Dealer or favourite hardware store has a version. I used the double-wide rectangular Bass Pro branded one for this test, which...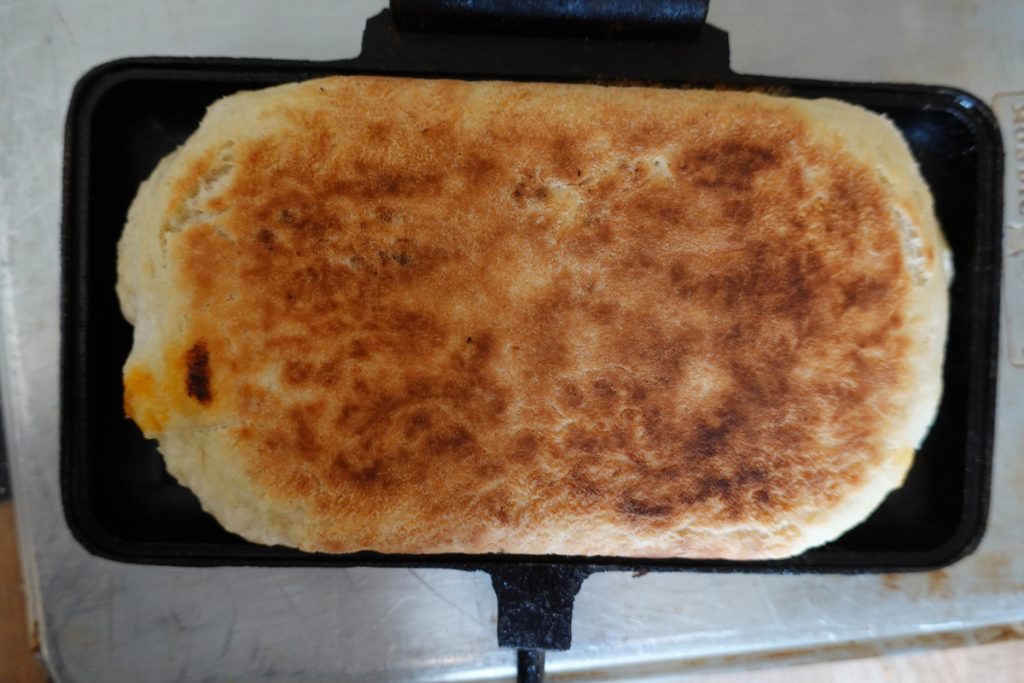 Essential steps for changing RV tires with ease and confidence. Our comprehensive guide provides valuable tips and expert advice on safely replacing and maintaining your RV tires.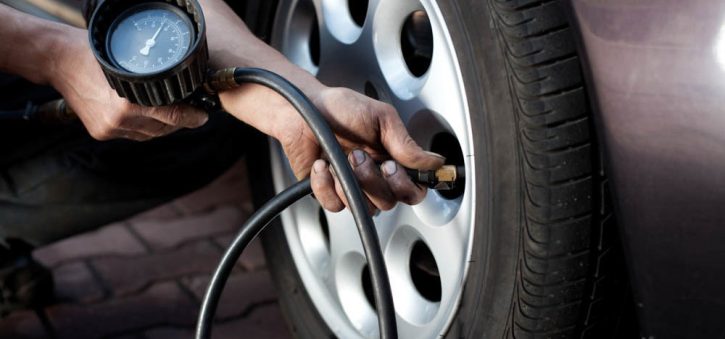 A sizzling skillet of freshly mixed berries from the oven is simple and special. Pop this in the oven or smoker as your crew emerges from a relaxed sleep-in. It's easy on the baker and a welcome brunch for late sleepers.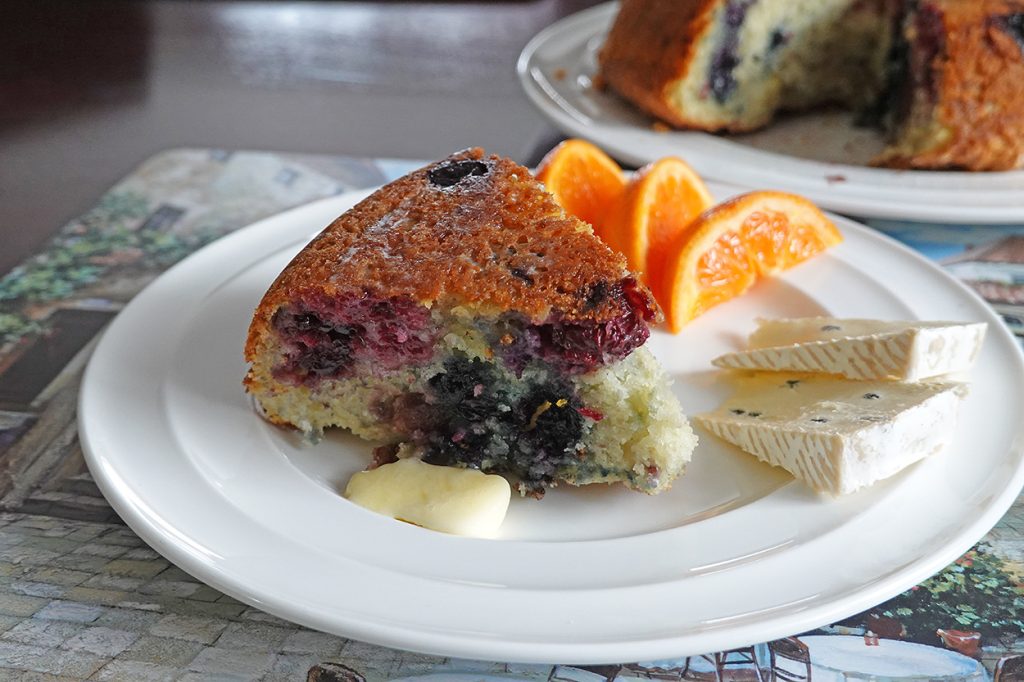 Make your family vacation a memorable one with RVing through Canada's Prairies, West, and North. Get the most out of your trip with tips for planning and staying safe on the road with your kids.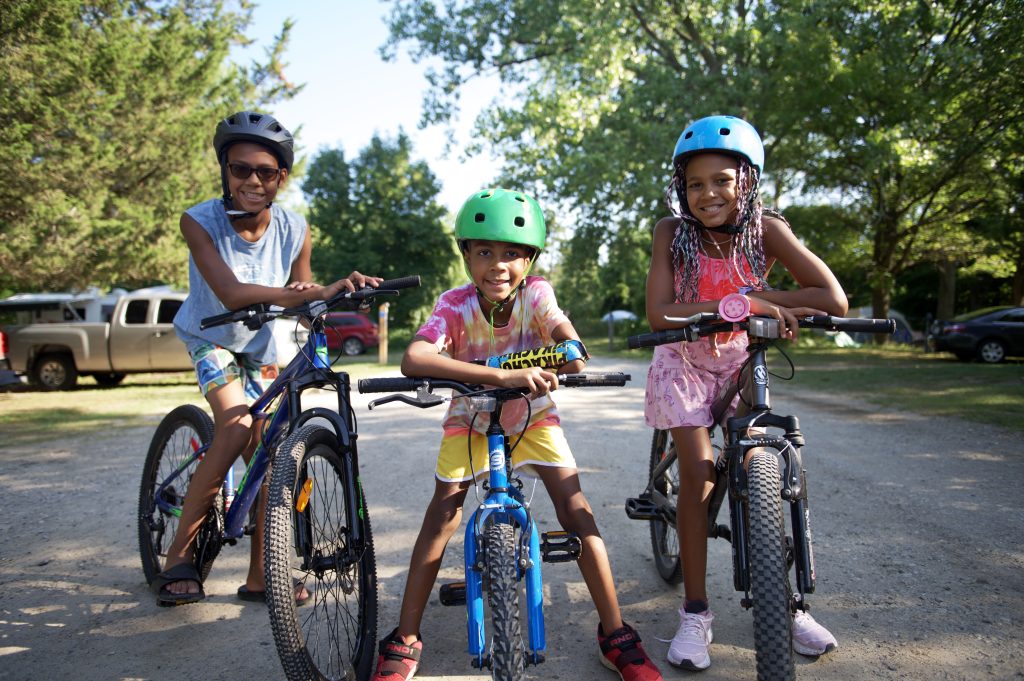 Planning an RV trip with the kids this summer? Don't miss these kid-friendly attractions and destinations in Ontario, Quebec, and The Maritimes.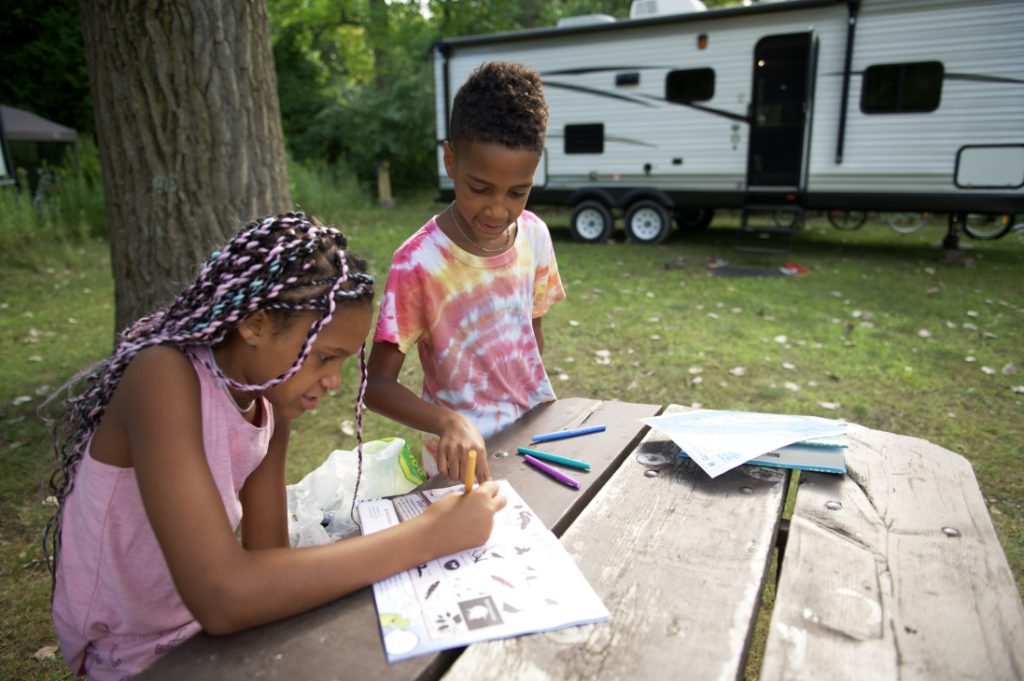 Are you planning your first RV trip? Don't learn the hard way. These simple tips from a seasoned RVer could save your holiday.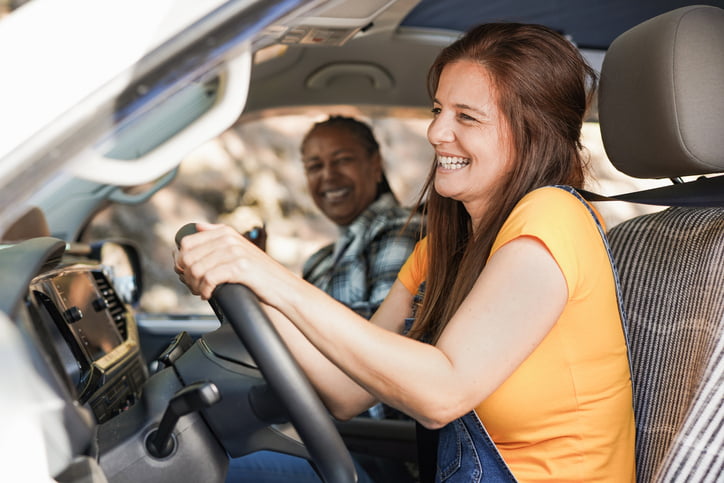 Following the loss of our dog Angus in the spring, my wife Linda and I agreed to no more dogs. We still had Molly, our 13-year-old Shih Tzu, a hardened camper. Then, we heard from a friend of a friend that a litter of Yorkie puppies would be available in November....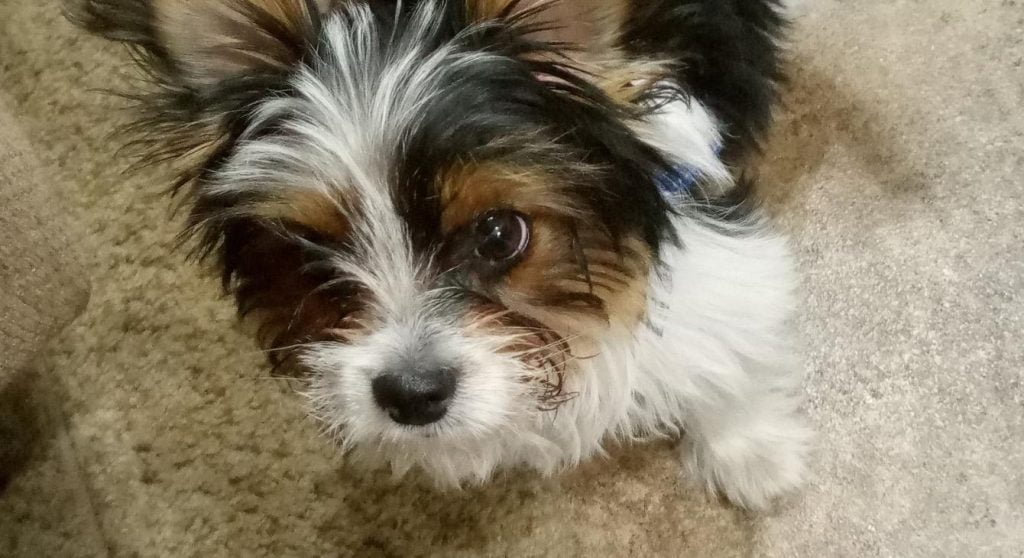 Canadians are used to an abundance and sometimes a seemingly endless water supply. Home to 20 percent of the world's freshwater resources, most Canadians consume water without a second thought. Although we should conserve and protect our precious water resources at...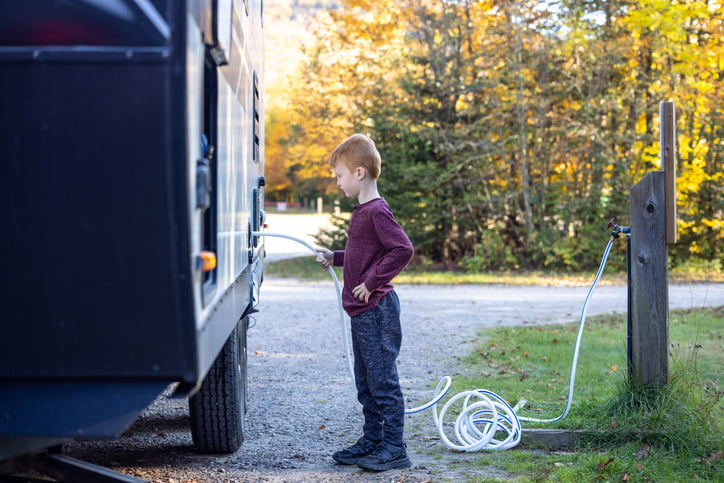 My family's favourite camping memories involve meals cooked over the fire, and several of our traditions have developed around them. My oldest son, now with three kids of his own, likes to raid the pantry, grill sausage, and cook a shared batch of mac & cheese...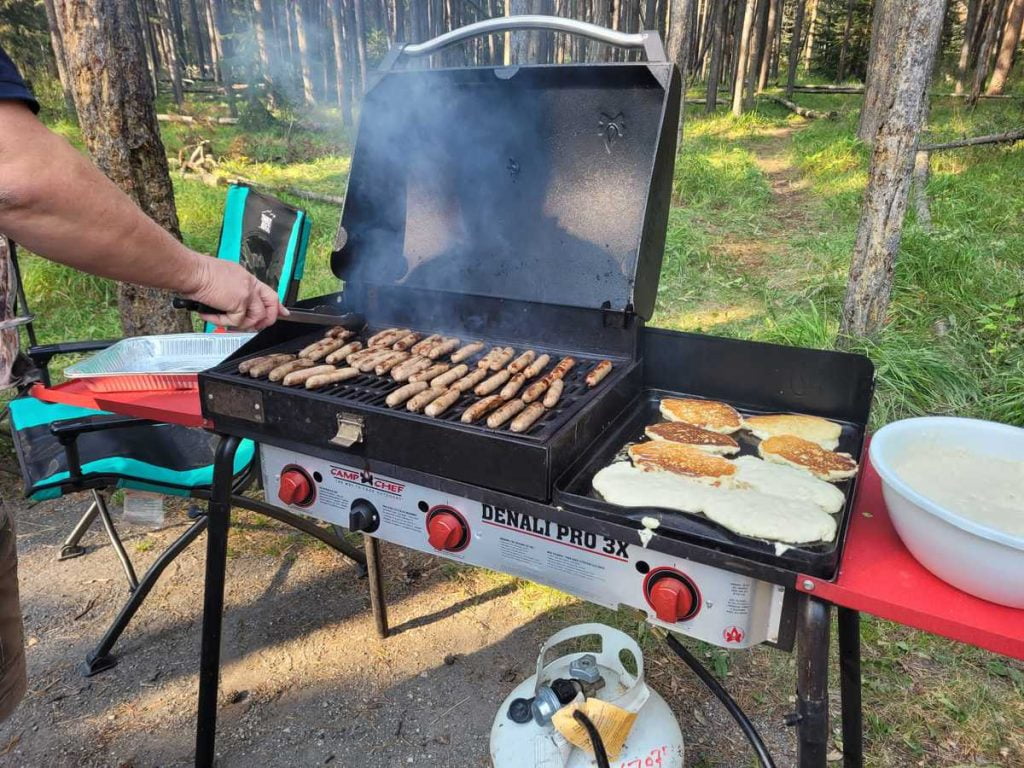 There's no better way to ignite your imagination for the upcoming RV season than to wander through one of Canada's RV shows. Surrounded by fellow adventurers, it's an excellent opportunity to take in all the possibilities the vendors and sponsors offer. Whether or...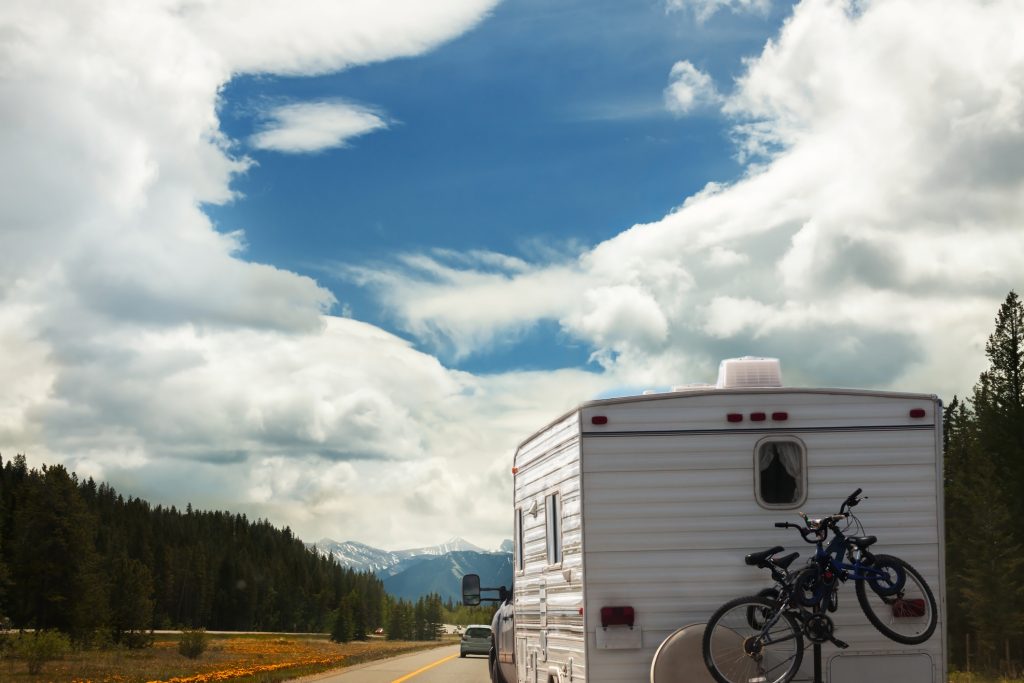 Fuel prices are a hot topic lately, not just at the pump. It's all over the news, so I decided to dive deeper and get into the nitty gritty on gas pricing. Recently, Ram announced that it is dropping its 3L EcoDiesel from the lineup. This follows Ford quietly...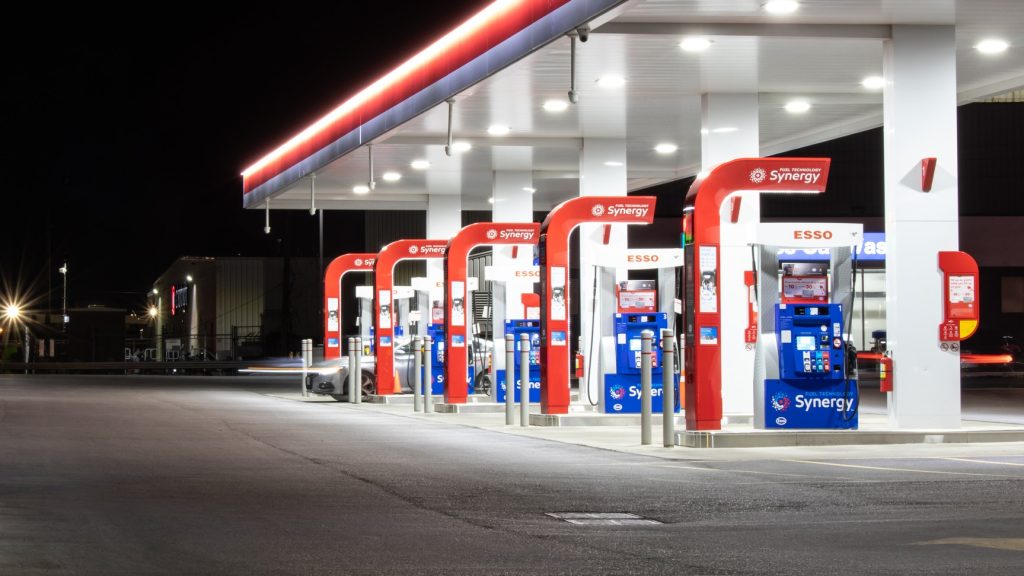 For Ontario residents there's never been a better time to plan a staycation! As part of the Ontario government's plan to emerge from the pandemic stronger than ever, they are  encouraging travel within the province with a new Ontario Staycation Tax Credit. If...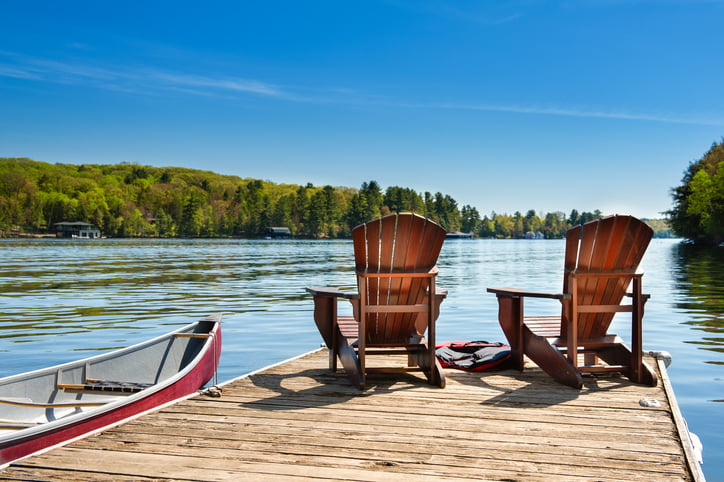 The Winnebago e-RV was introduced at the Florida RV Super Show as its first all-electric, zero emissions motorhome concept. "This is an exciting time for Winnebago Industries and the outdoor lifestyle industry as a whole. We are proud to continue our innovation...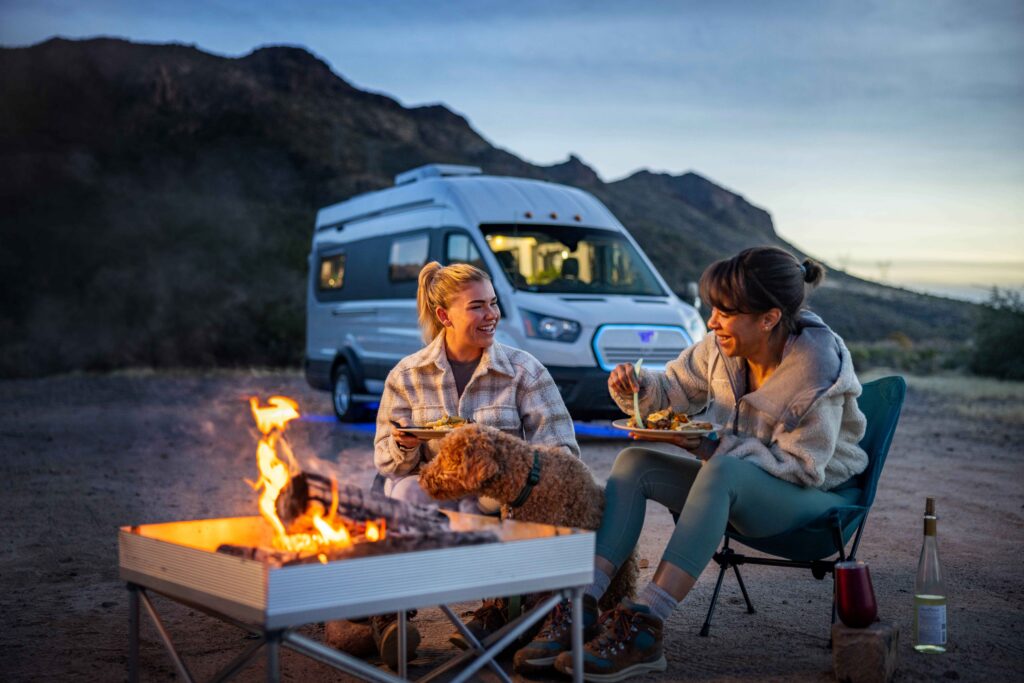 Recently, Ontario's Ministry of Transportation introduced restricted towing zones on sections of its provincial highways. The goal of this pilot program is to clear busy highways of vehicles in need of immediate assistance more efficiently and safely and prevent...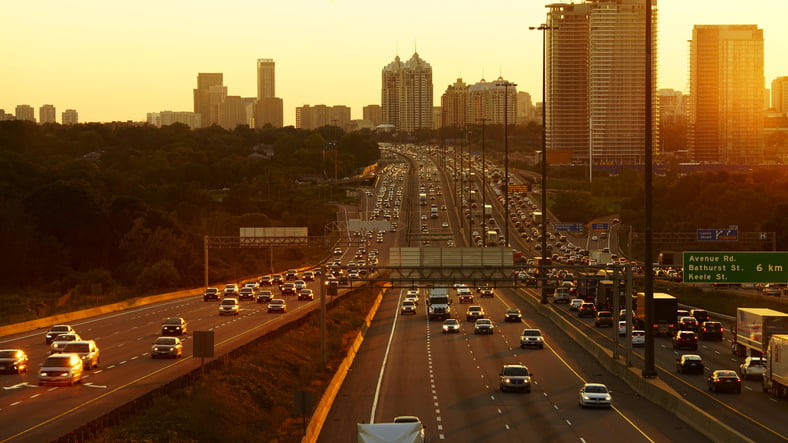 A breakdown on any of Ontario's 400-series highways is an anxiety producing experience – now add to that the flurry of tow trucks that descend on a disabled vehicle like crows to roadkill. That ended as of December 13 – at least for the next four years. With their...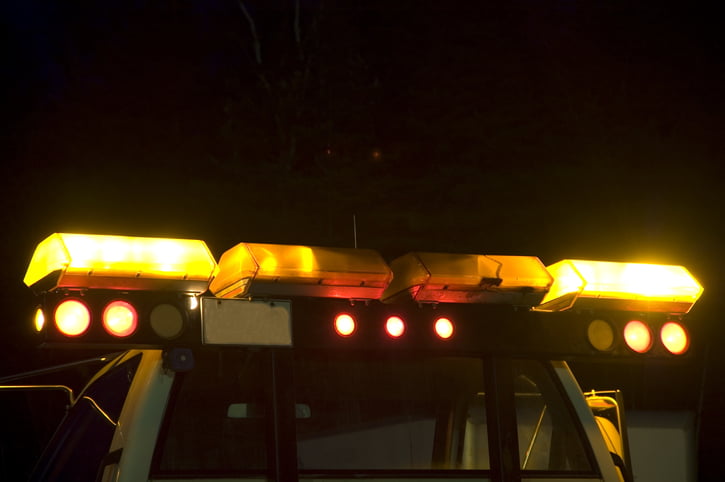 A Word of Caution: The coronavirus pandemic is still a rapidly changing situation, which means that conditions and rules can change quickly. We recommend that you search for the most recent Canadian-US border travel information before starting out on your journey...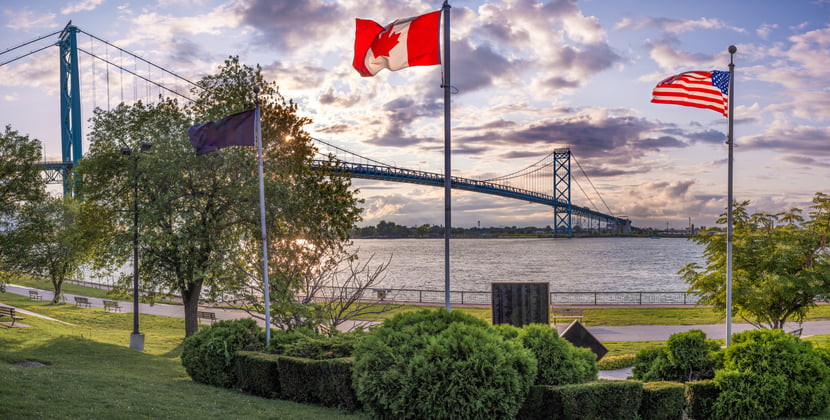 It's been a decade since the Society of Automotive Engineers (along with any respective consumer and government agencies) hammered out a common, agreed upon method of testing vehicles to establish tow ratings. Called J-2807, this agreement ensured a reliable and...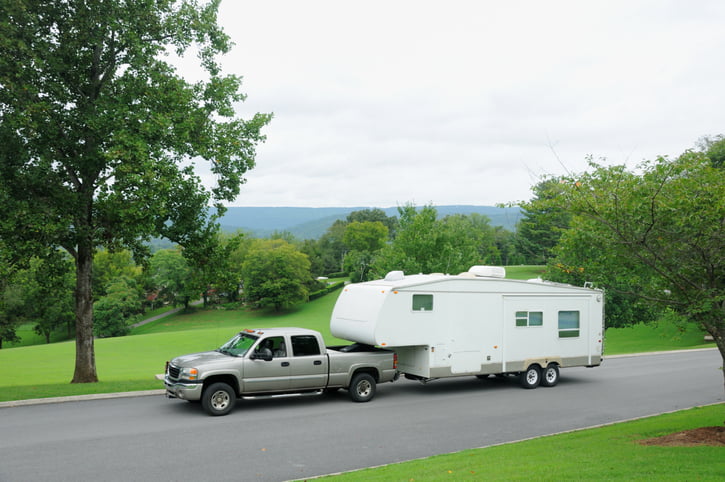 In 1971, I was a student naturalist in Turkey Point Provincial Park. One holiday Saturday morning, a family arrived at the park office, which also served as the campground office, at about 10 o'clock. The father came into the office looking tired and haggard. He...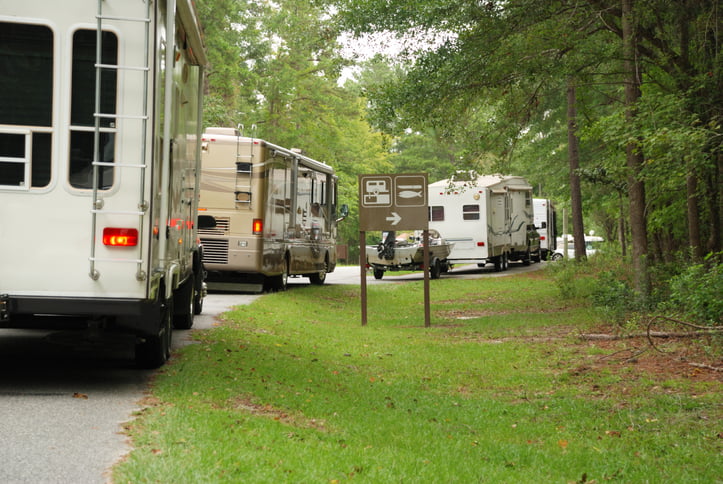 This is an update adapted from an article written by Barb Shaw for kawarthaNow in 2018 that was also picked up by Global News. Bancroft, Ontario is a small 'close-knit' town and community, but quite a well-known one for a variety of reasons, like its proximity to...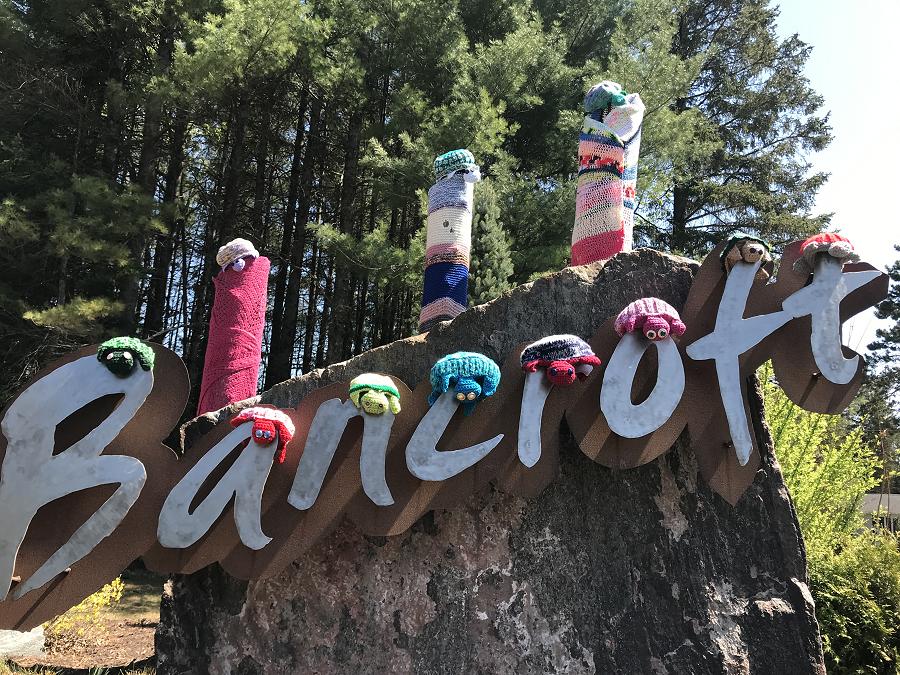 It is now well-recognized that outdoor recreation activities are very positive for our health; physical, social, and psychological. There is a global effort entitled Healthy People; Healthy Parks, of which Ontario Parks is a supporter. Ontario Provincial Parks...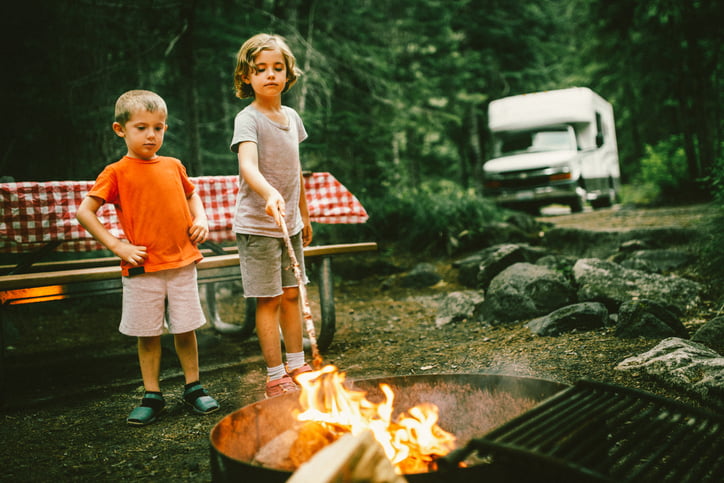 Global tire company Hankook, is now offering the Vantra Trailer Tire, which will fit most popular trailers. The company statement boasts that it is designed with advanced durability and stability to withstand heavy-duty conditions. "As our first-ever products in...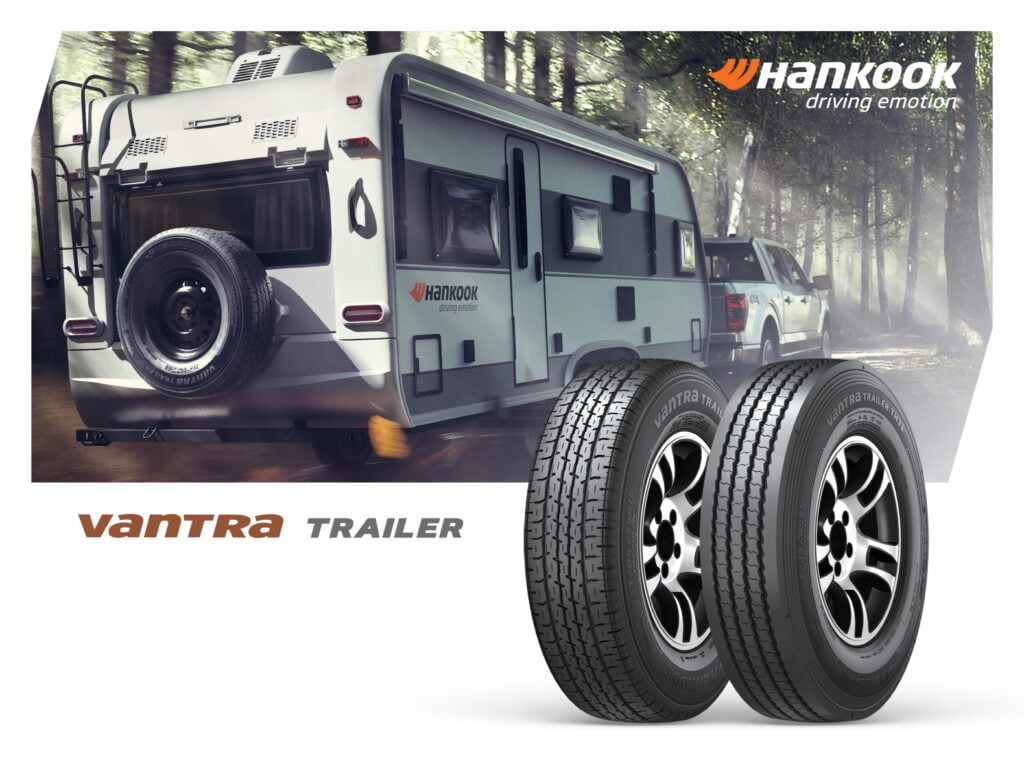 Add variety to your summer meals with this quick and easy Dahl recipe that takes less than 30 minutes to make.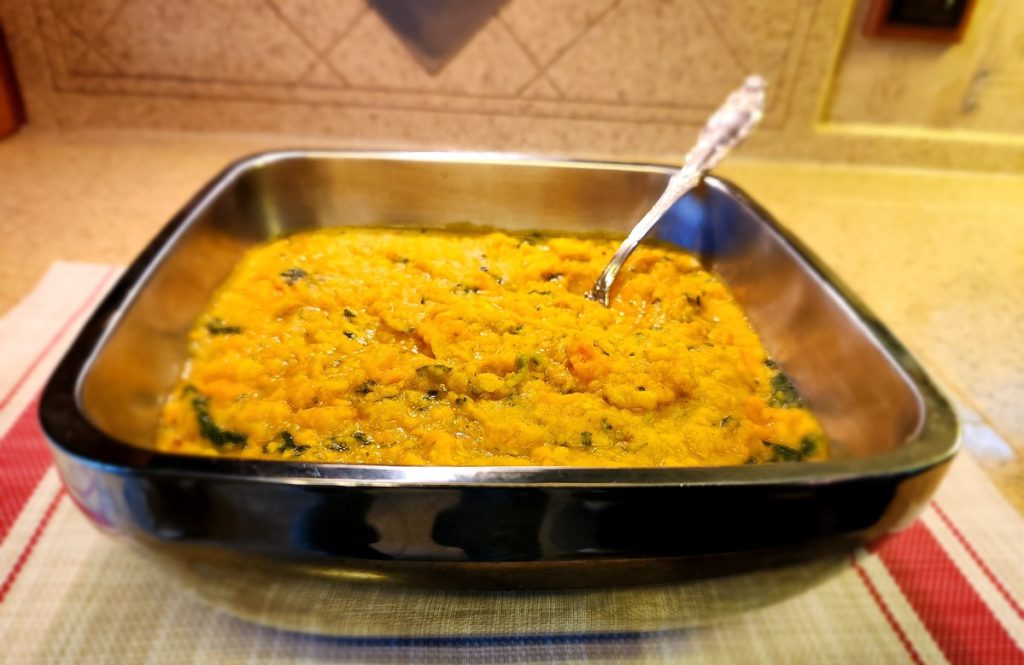 A sizzling skillet of freshly mixed berries from the oven is simple and special. Pop this in the oven or smoker as your crew emerges from a relaxed sleep-in. It's easy on the baker and a welcome brunch for late sleepers.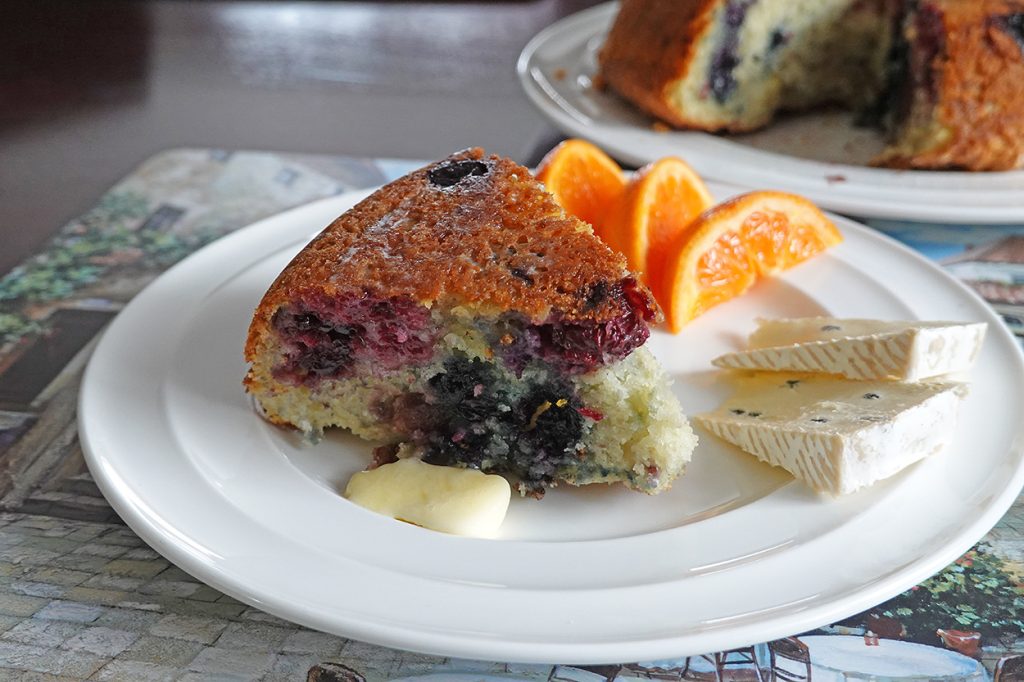 Learn how to make your own, homemade roasted chickpeas. They're a great, healthy snack.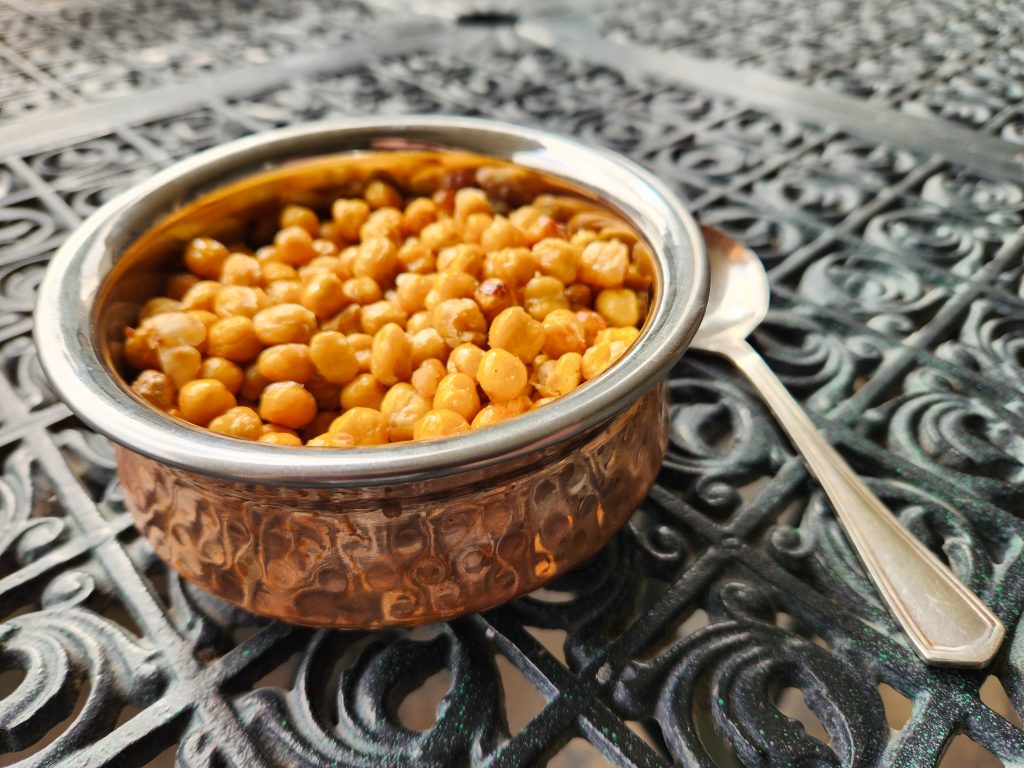 Get a taste of the outdoors with this RV-friendly recipe featuring maple syrup. Sweet cabbage apple salad is the perfect side dish for any camping adventure. Follow this recipe and enjoy the delicious flavors of nature.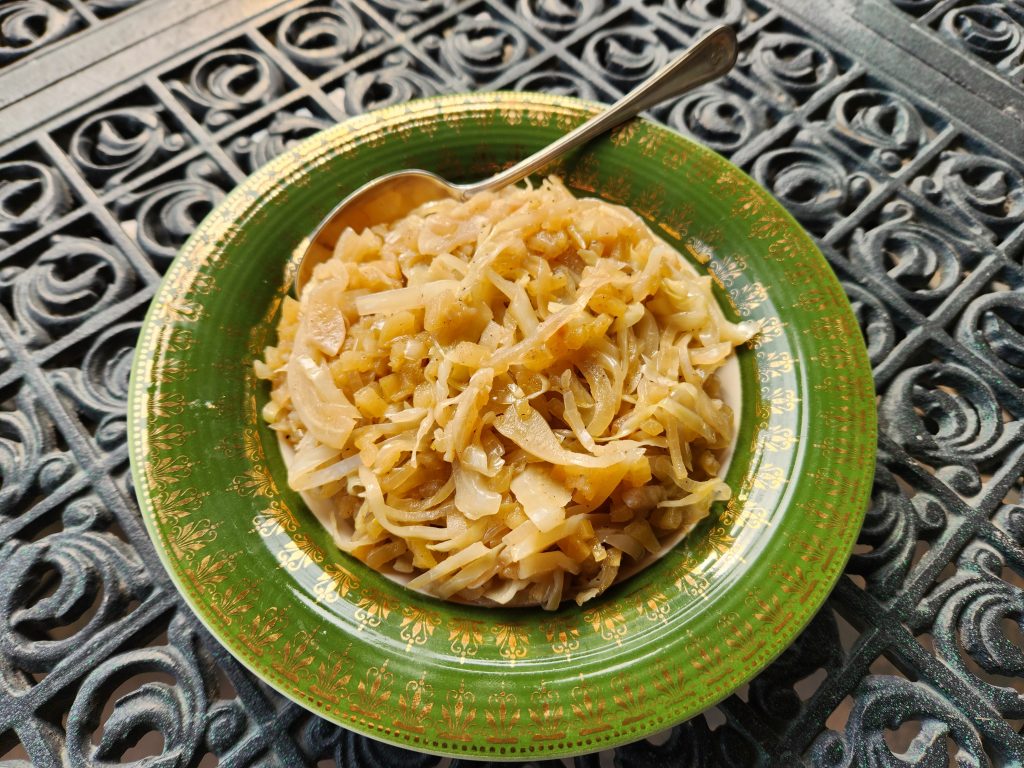 Forks Up for Canadian Agriculture! In support of Canadian farmers and all those who help produce the food that Canadians and people around the world eat, here's an RV-friendly dinner for four that you can make in 25 minutes. This recipe uses ingredients from Canadian farmers and even celebrates Canada's diverse cuisines.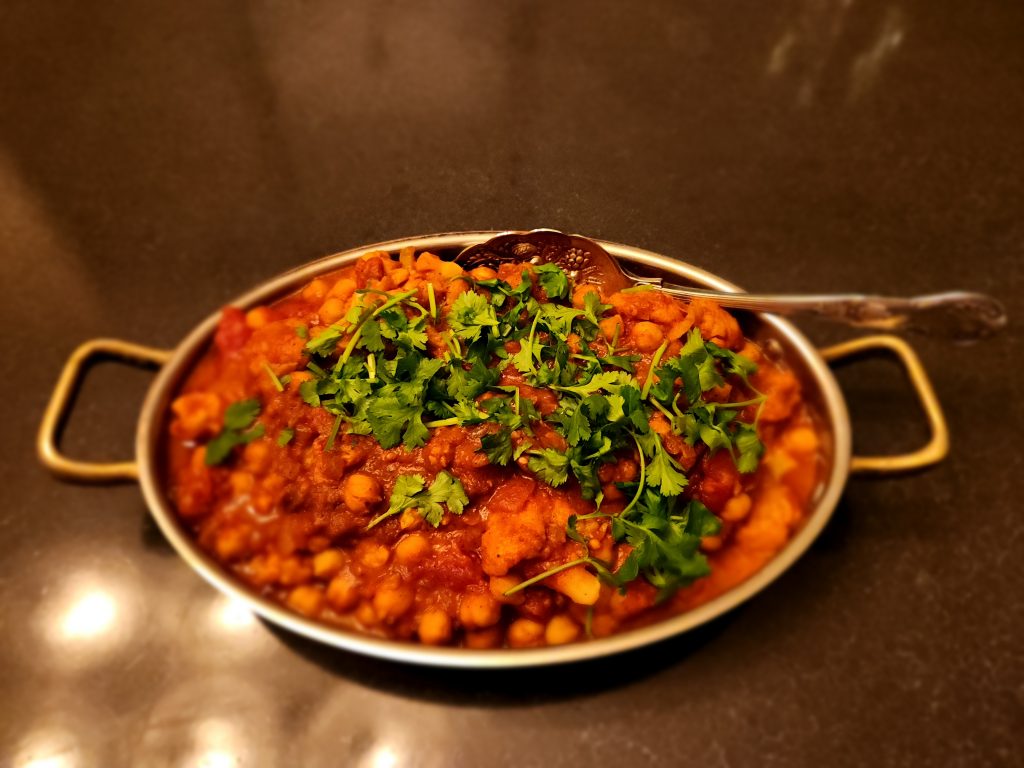 Have you noticed all the buzz about mushrooms lately, too? From Star Trek: Discovery's spore drive to learning that oyster mushrooms can eat plastic, we understand why some might refer to 2022 as the year of the mushroom. As avid RVers, we love foraging and cooking...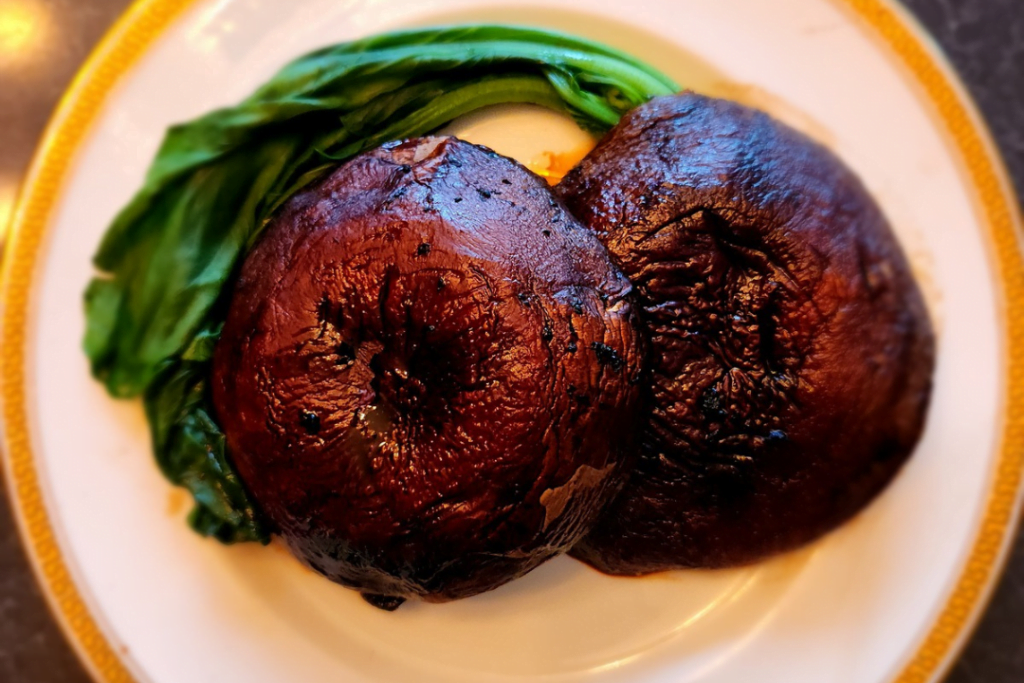 Family traditions are funny. How these traditions come to be is often an exciting story. For the Fowler family, most of our favourite winter traditions centre around food and beverages we can share as we celebrate the holidays and ring in a new year. We make and...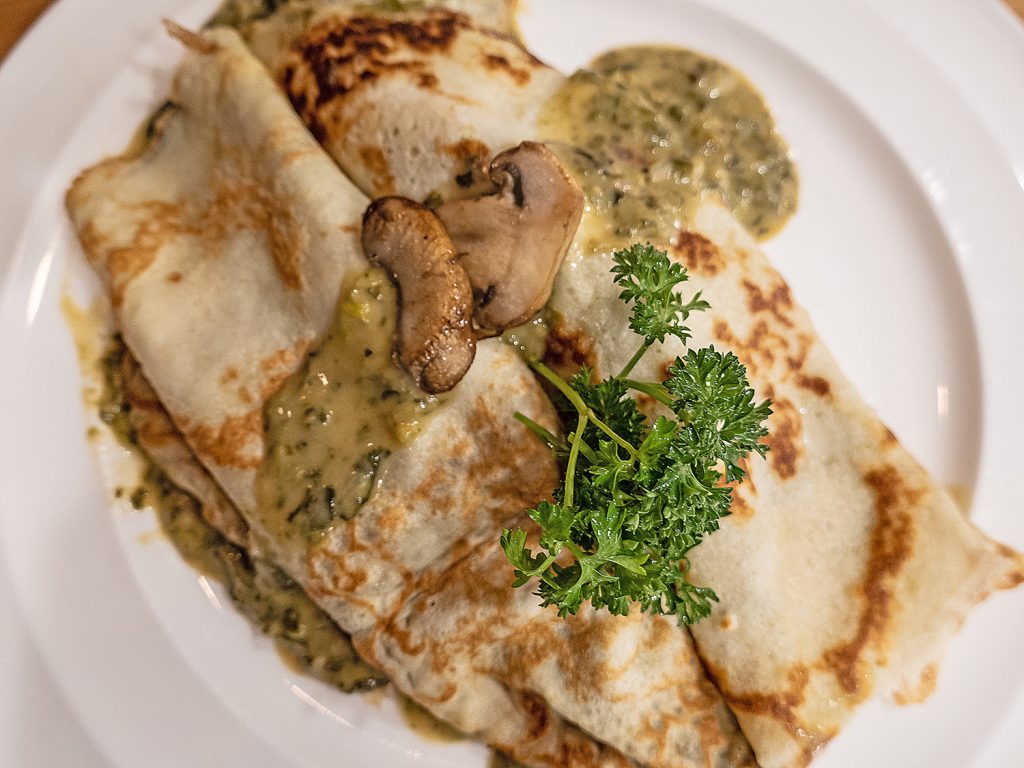 Here we are at the end of another RV season. We enjoyed the last glorious autumn colours, warmed our feet and hands at our final campfire, and winterized the RV. Now is a great time to start thinking about holiday baking, and this easy yule log recipe is one you...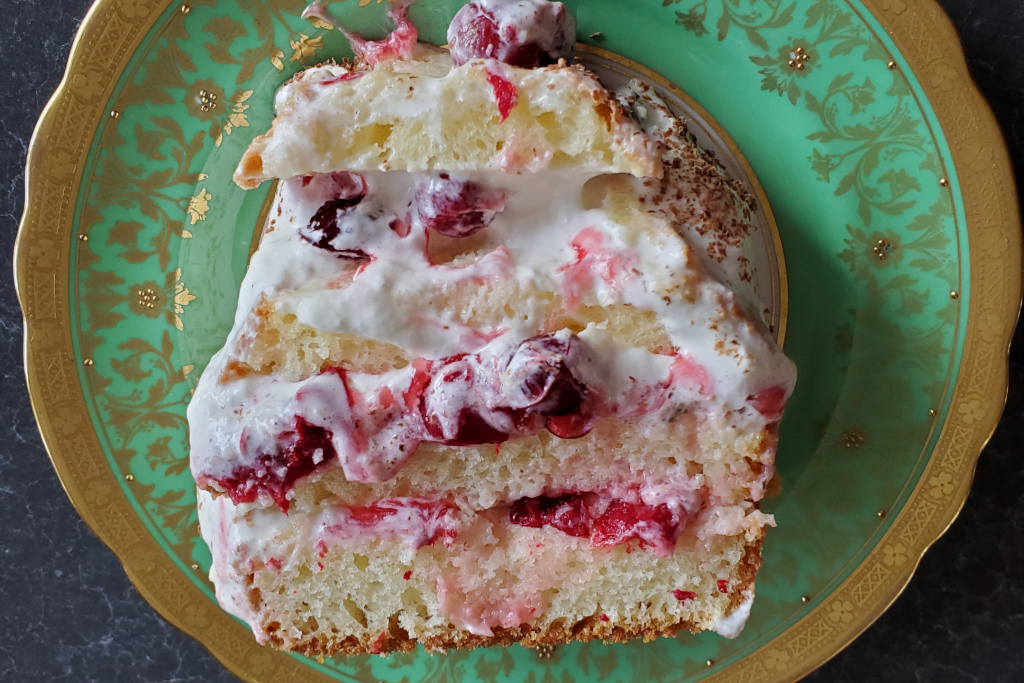 One of the delights of having a seasonal RV site is the opportunity to learn from our fellow RVers. This year we've been learning how to grow vegetables from our home on wheels. Some of our fellow RVers have planted extensive vegetable gardens, including green and...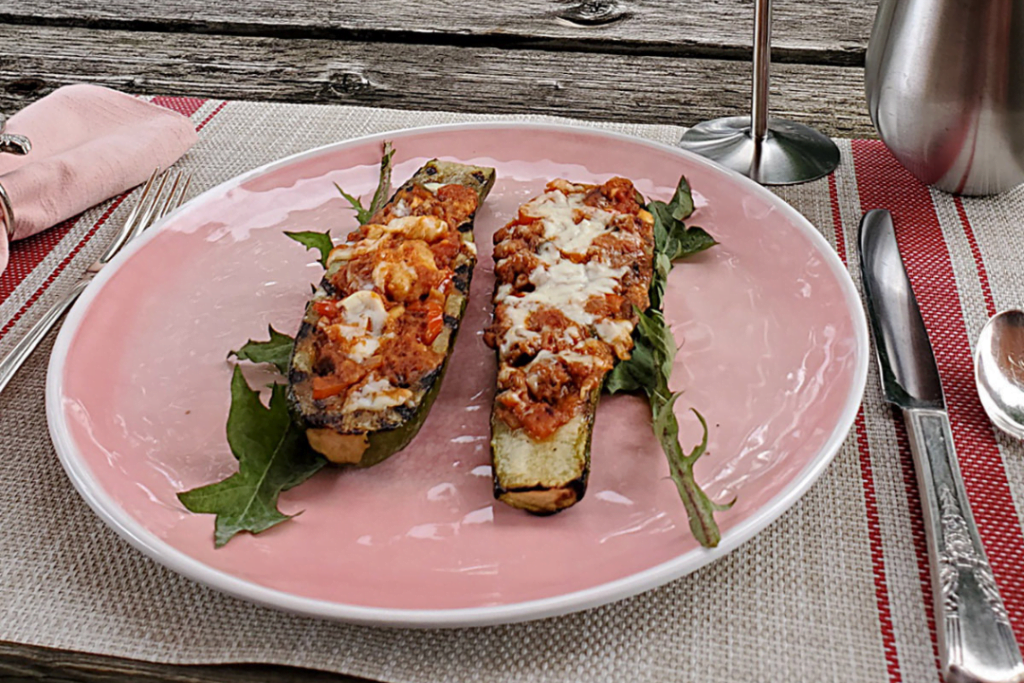 Like many of our fellow RVers, our plans for extensive travel this summer have taken a course-correction. Although we'll be on the road this year (including to the Explorer RV Club rally), inflation and higher fuel costs have led us to scale back on both the number...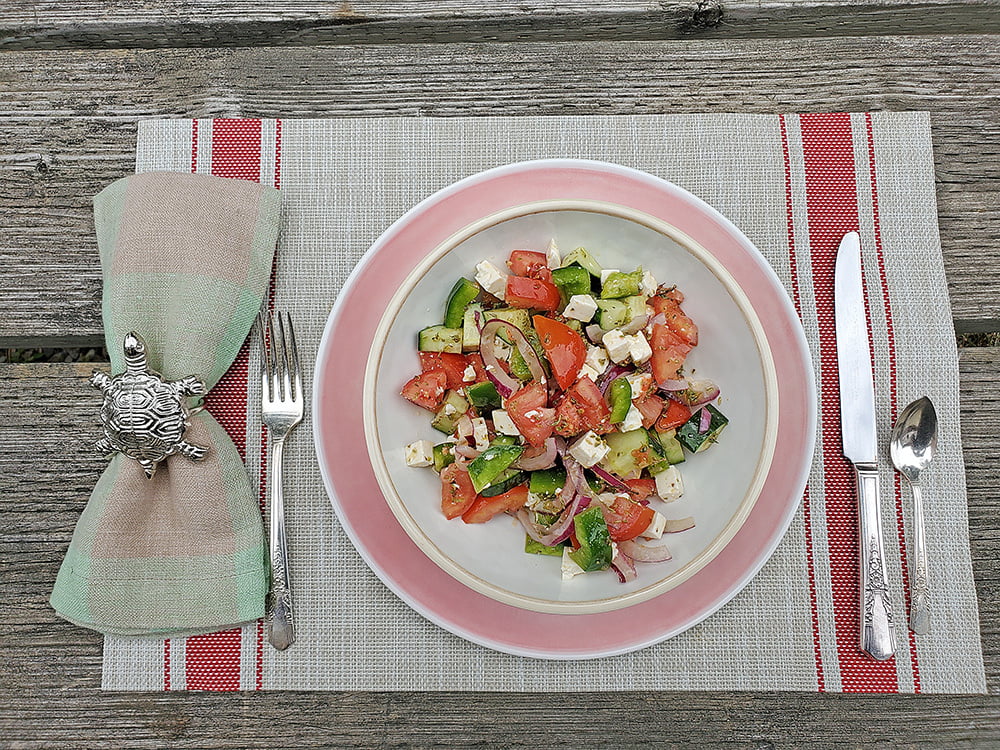 Like many Canadians, we're viewing the July 1 holiday differently. While we continue to learn, and reflect on Canada's history, we're looking for ways we can respectfully recognize Canada Day. One way we can do this is through food. With the Canada Day menu we have...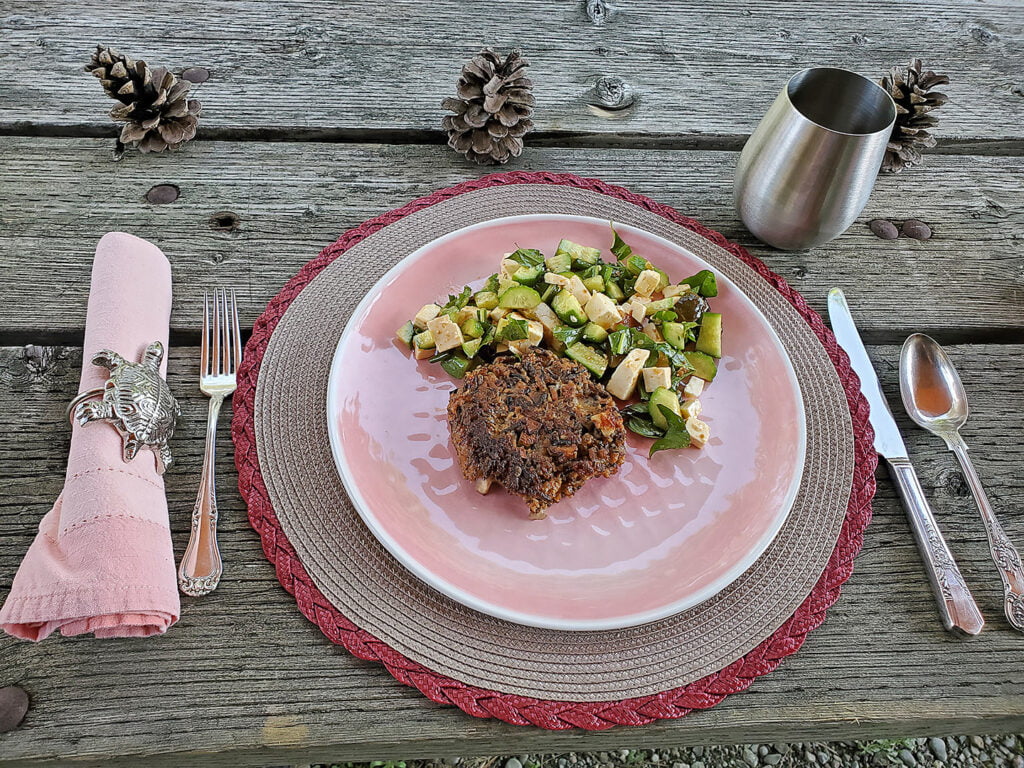 Waking to the music of the cardinals and robins outside our window these past few mornings is the only sign we've needed to launch our plans for getting the RV de-winterized and setting up our seasonal site. Many of us will undoubtedly be getting ready for the...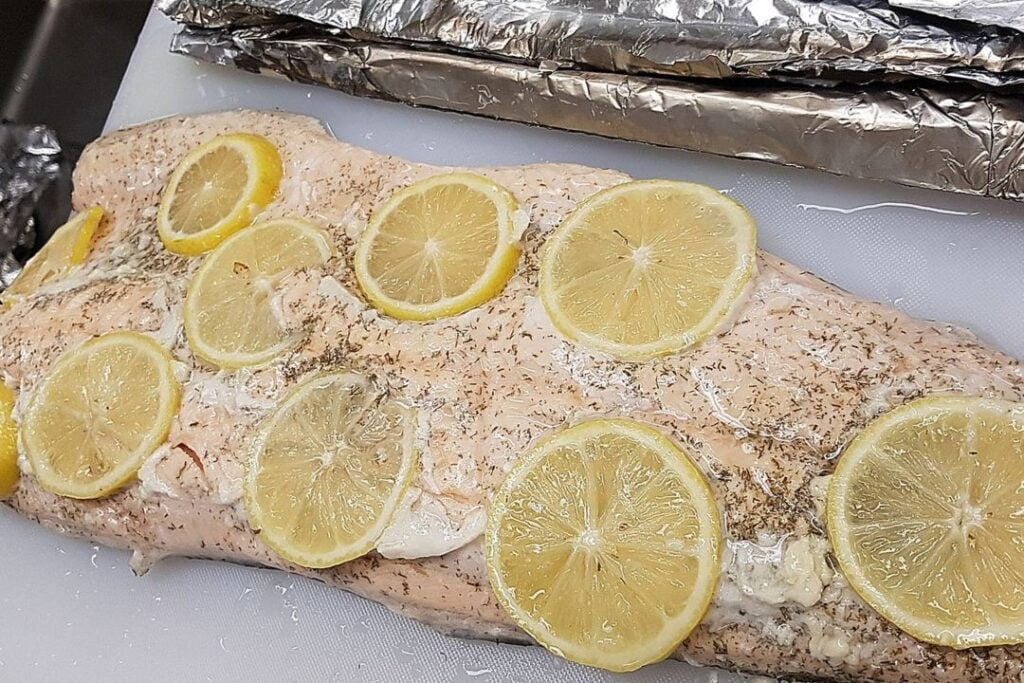 Good maintenance is preventative, so it's important to follow a checklist to check for rodent damage, water seepage, and structural damage. Test all trailer/motorhome systems, keep a maintenance log, check house batteries, and service trailer brakes. Inspect trailer brakes, hitch, electrical hookups, inside wiring, and tire condition before hitting the road. Check for corrosion, binding, seizing, and wire deterioration, and check for dead marker or signal bulbs. Replace tires, air up tires, check roof, seams, and caulking for wear and damage, and be proactive to reduce on-road problems.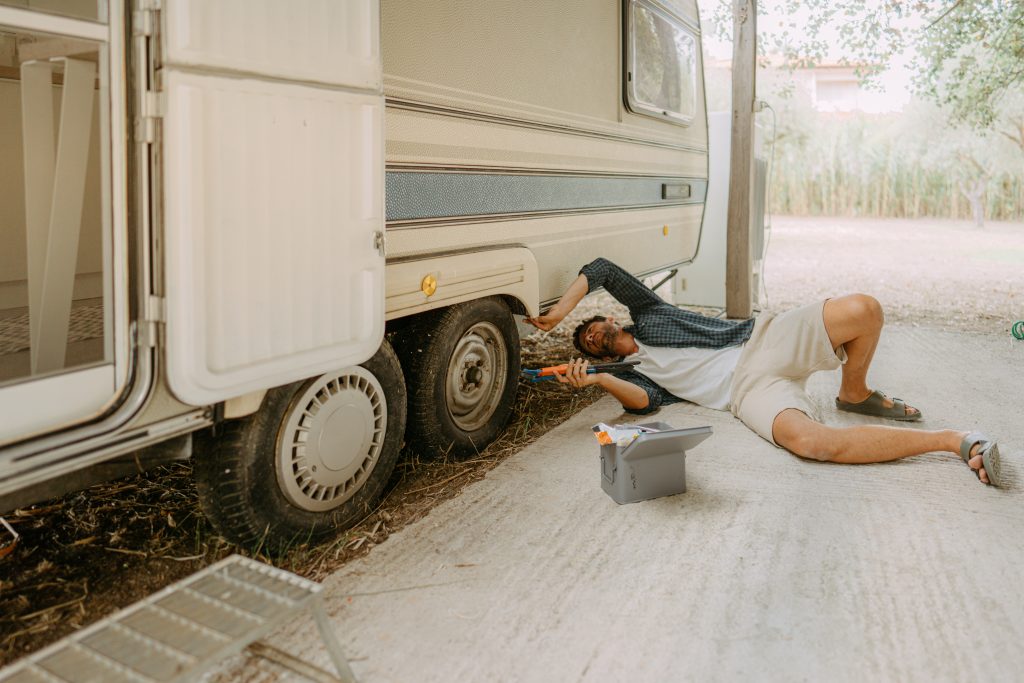 Preparing for winter is an annual chore that defines us as Canadians. Putting on our snow tires, turning off our outside water, getting our lawn furniture into storage, and preparing our RVs for their long, cold winter nap. Like most of you, I've always used RV...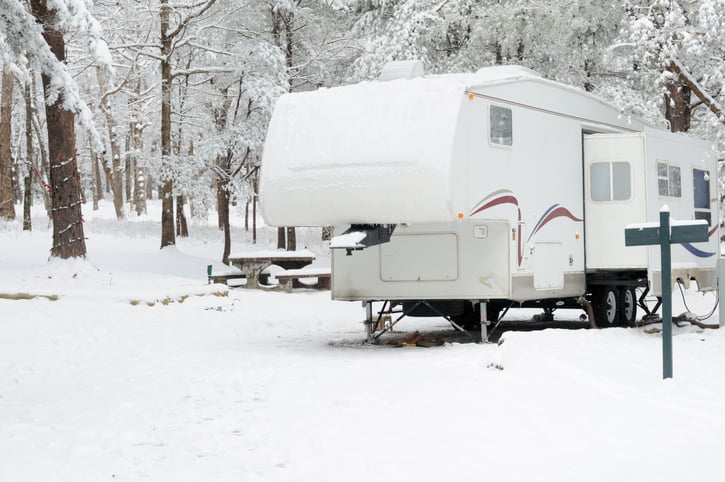 With the camping season winding down, you will find that winter is not far behind. This means it's time to start thinking about winter storage for your RV. If you are a do-it-yourself kind of person, you can save by learning how to winterize your RV yourself....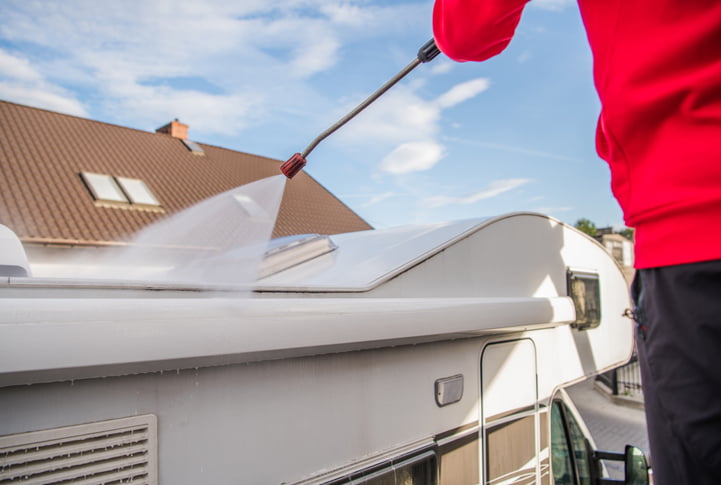 A flat tire is one of the most common vehicular breakdowns. Whether on your tow-vehicle or RV, a flat is an experience that just about every driver will experience in their driving lifetime. Because of this, it's important to consider what you are going to do about...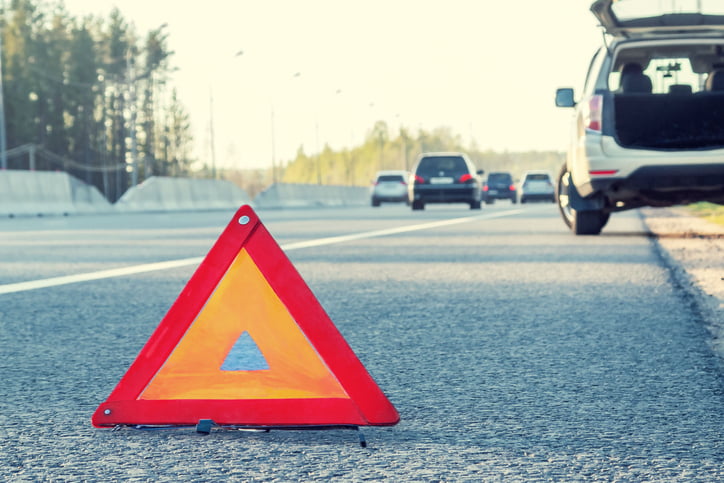 Whether it's people choosing to live in their RV permanently, or using them for vacations and weekend trips, RV ownership has been on the rise over the past few decades. The freedom of the open road and the ability to explore and seek out adventure has drawn a lot...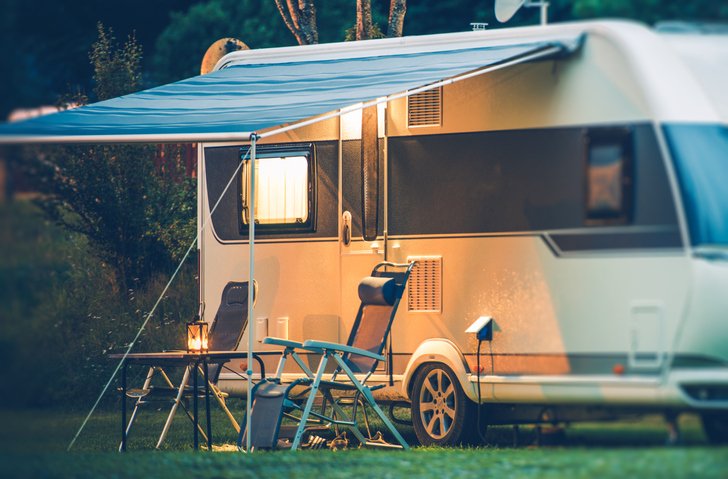 Campgrounds are finally opening (HOORAY!) and RVers are anxious to get out of the house and on the road. But before you rush off with your rig, be sure to do your pre-trip inspections as always. This year, it will be particularly important because RVs and...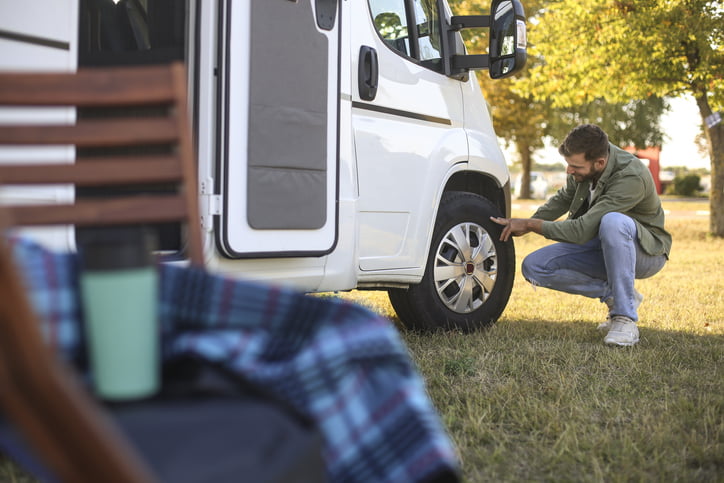 Since RVs are typically not used as frequently as your everyday vehicle, they require extra stringent tire maintenance. Scroll down for some tips that will help you minimize your chances of a tire blowout when driving your RV. Make Sure Your Tires are Fully...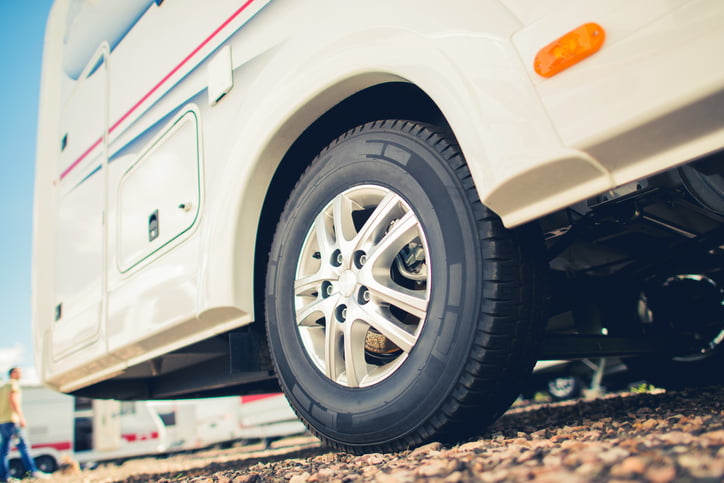 It was a Monday lunchtime in September, nobody was around, kids were back in schools. Linda and I had just backed our fifth wheel trailer onto the Forestry Commission-approved dry camping site. We were at Kootenai Falls, Montana. Kootenai Falls is located between...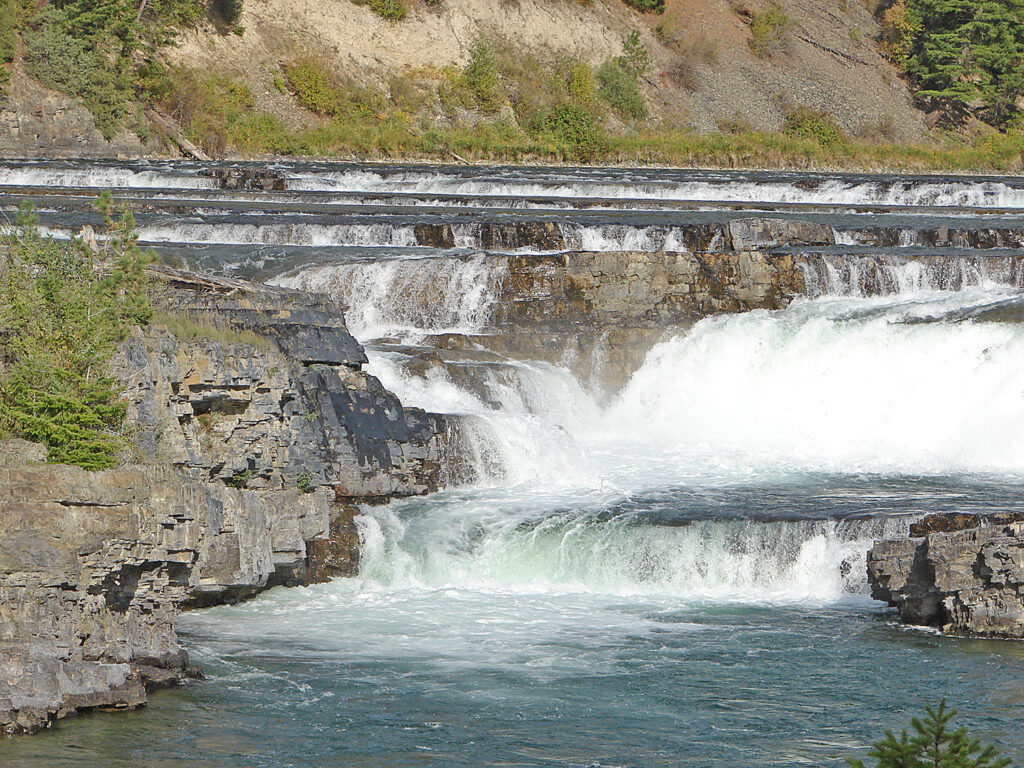 Not a lot of us spend our time on the road with our noses in the air, looking straight up. We'd miss all the scenery we're on the road to see in the first place! When it comes to our immediate surroundings though, it should be noted that we frequently notice the...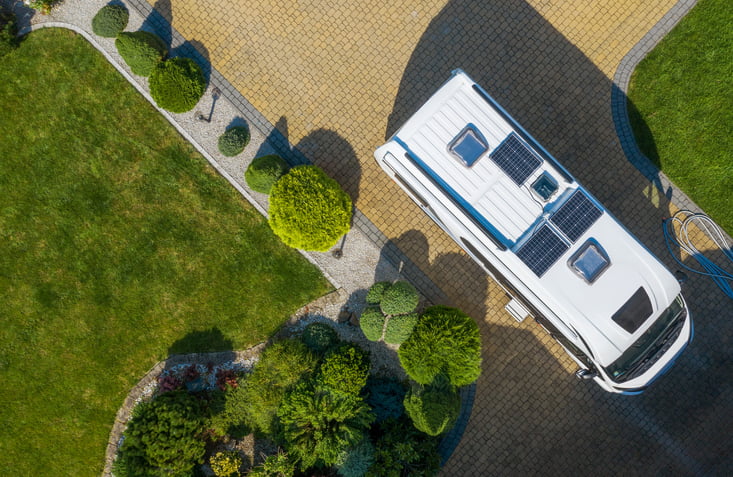 It was the first day of November when we crossed the USA-Mexico border at Nogales south of Tucson. Six rigs in a small caravan, driving into Mexico. Five couples and Janice on her own with her dog. About two hours after crossing the border, we watched in horror as...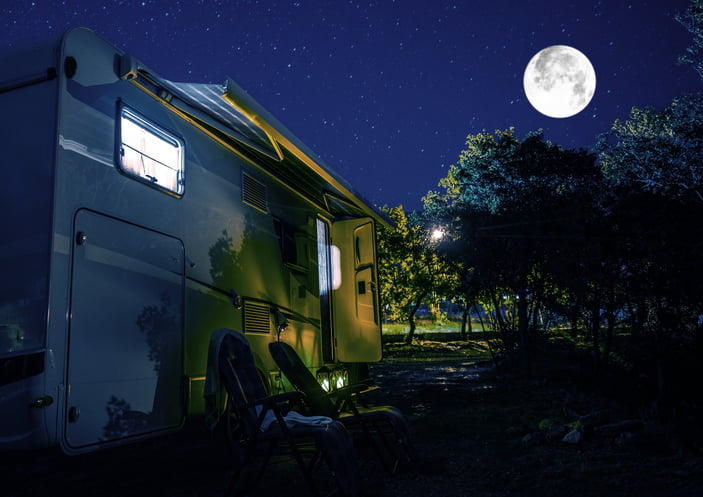 If you have a self-contained RV, then you probably have three holding tanks. The fresh water holding tank, the grey water holding tank that collects dirty water from the sinks and shower, while the black water holding tank is for the toilet only. The grey and black...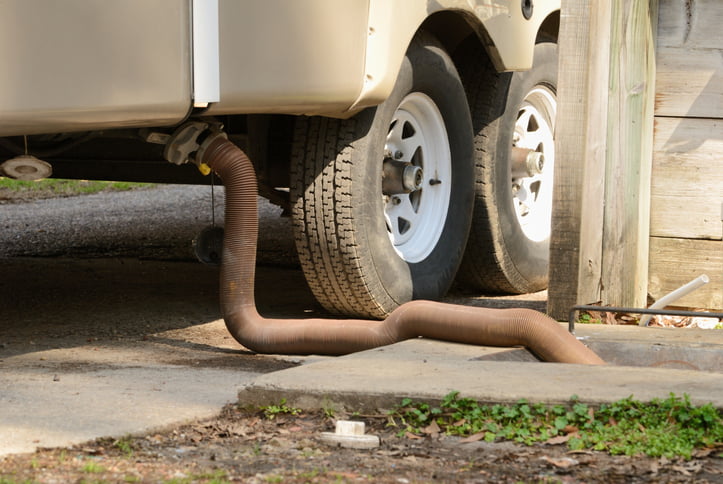 There's a lot of pressure these days to have a "Pinterest-worthy" RV interior. At the end of the day, however, it's most important to have an RV that you love with a space that's functional for you and your loved ones. Still, if you're looking to upgrade your RV,...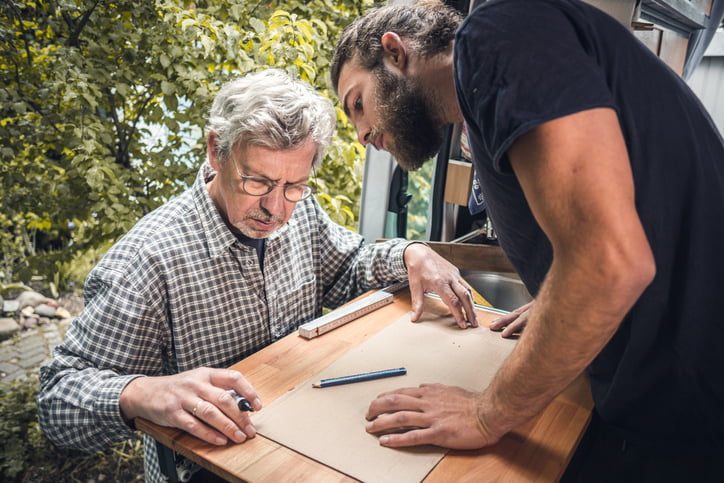 Booked the perfect RV sites for your trip? Check! Stocked your RV kitchen with the basics to cover you the first few days? Check! Packed the kids' pool noodles? Check! Checked your insurance? When you have many details to attend to before heading out on that epic...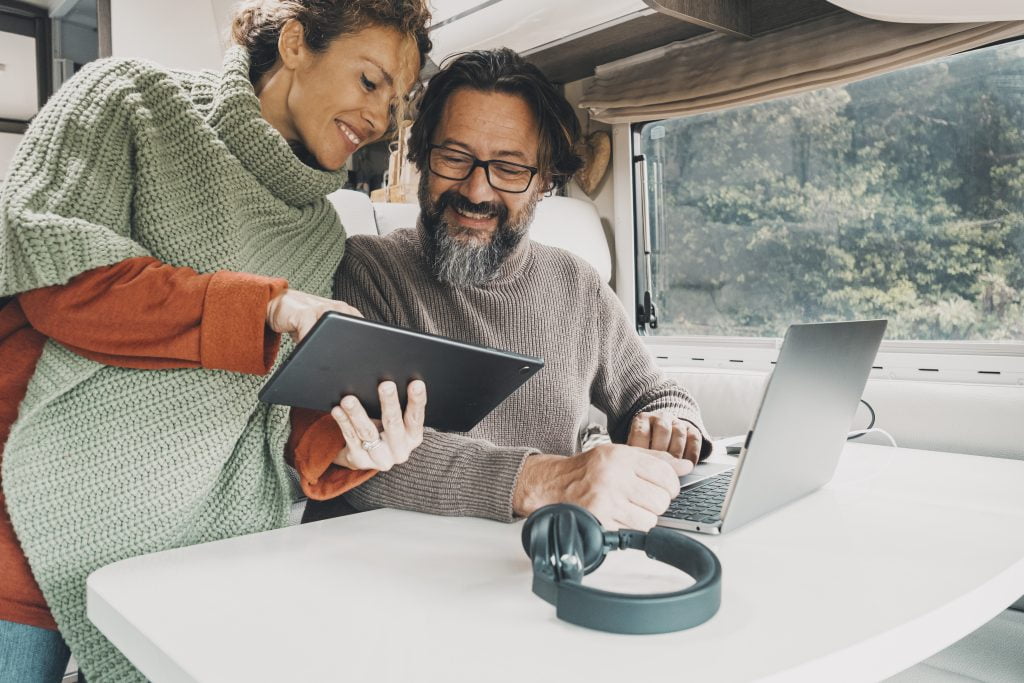 Are you considering buying an RV? If so, considering the operating costs of owning an RV is critical. Most people are aware of apparent expenses like gasoline and insurance but forget about the hidden fees of RVs. This blog outlines several factors that will help...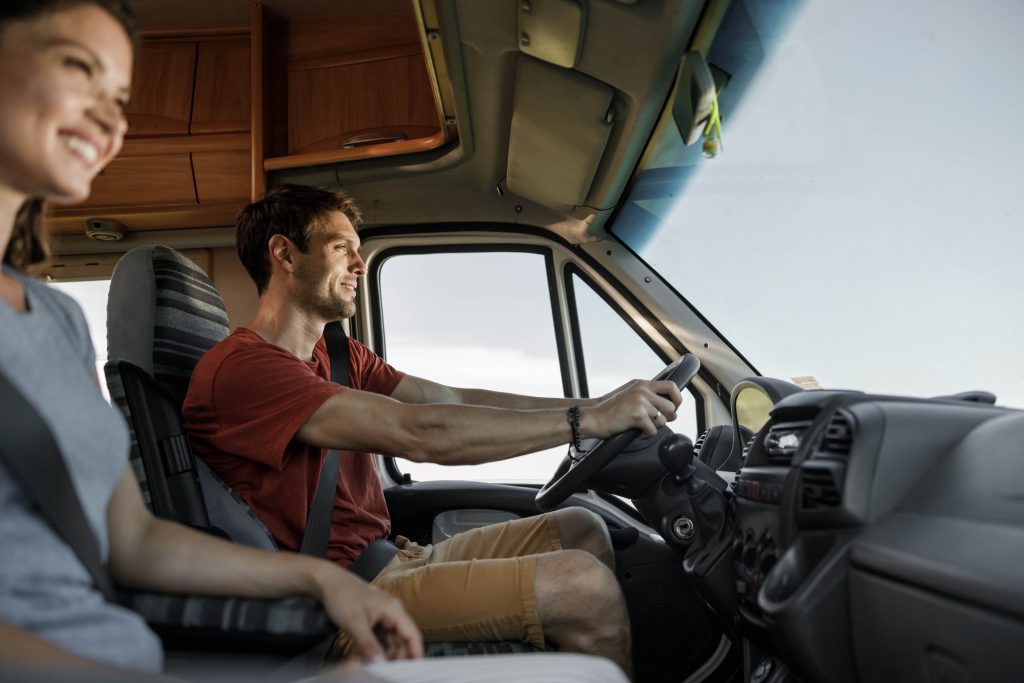 Insurance coverage is a must whether you regularly travel in your RV or plan the occasional trip. When most RVers think about insurance, they think about the policies they have on their vehicles. And while it's true that RV insurance is important, there's another...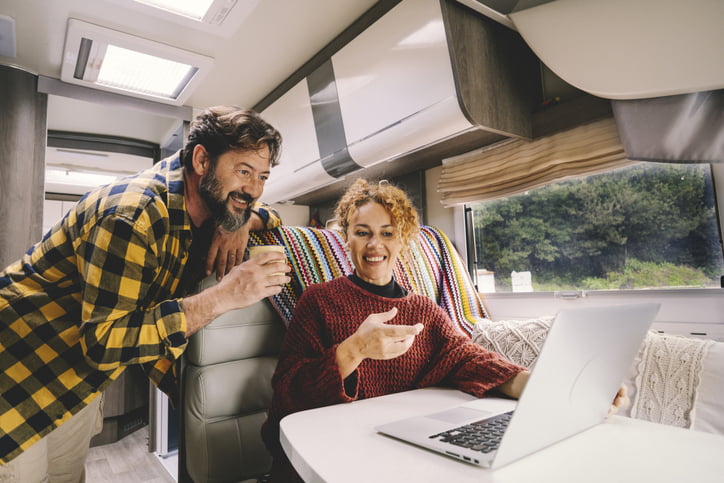 Over the last two years the RV market has been incredibly busy. In 2018 the Canadian Recreational Vehicle Association (CRVA) and the Recreation Vehicle Dealers Association (RVDA) of Canada reported that there were over 2.1 million households in Canada that owned an...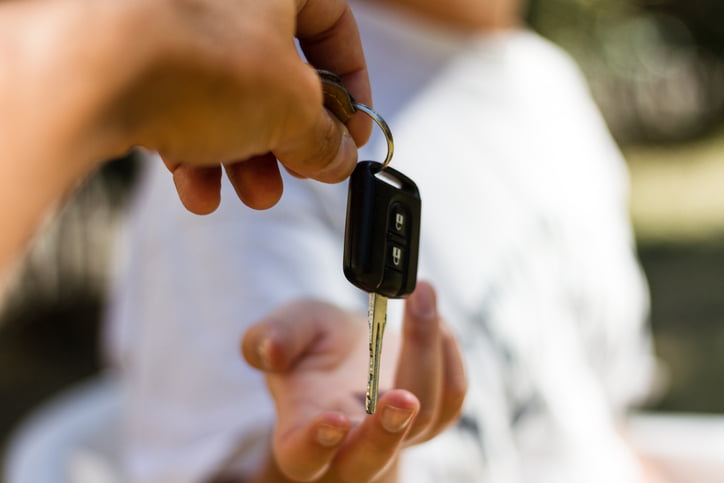 Big ticket items like a car, RV or home repair can enhance your lifestyle, but these expensive purchases could short-circuit your everyday budget. Planning and saving for large purchases allows you to protect your financial portfolio. Here are our tips for saving...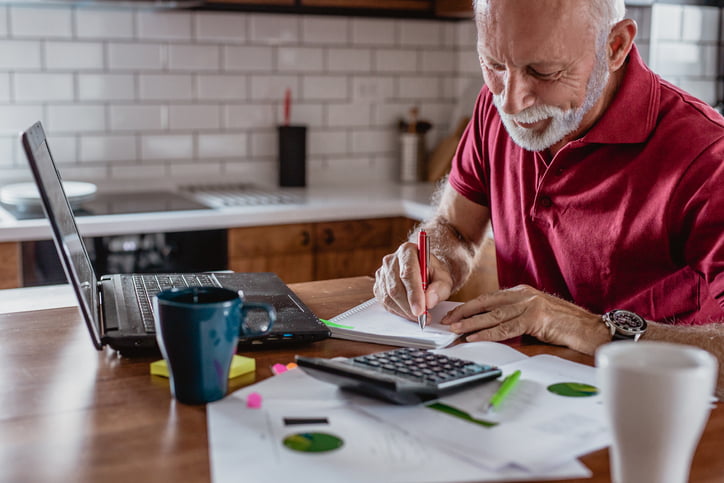 You have purchased an expensive recreational vehicle (RV), either new or used, from a retail dealer or direct from another family. With thousands of mechanical components, you want to ensure you have protection against the inconvenience, stress, and high cost of...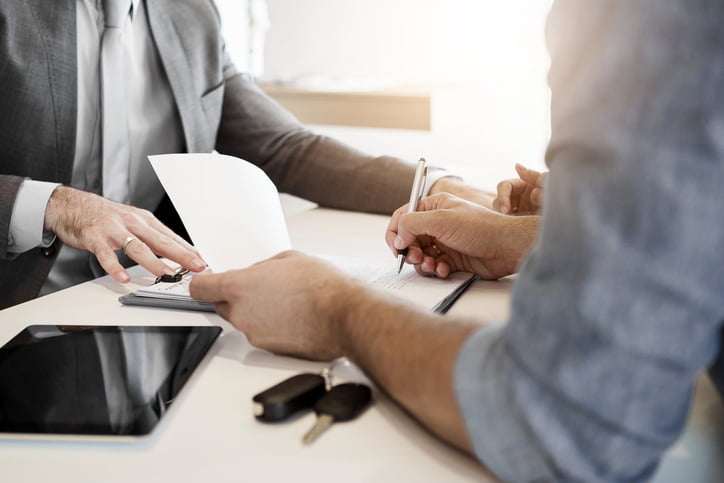 Creating a will is not something most people enjoy discussing, which is why many put it off and some don't do it at all. Still, there are a multitude of reasons to create a will. Most importantly, your will helps you plan and decide where your property goes and how...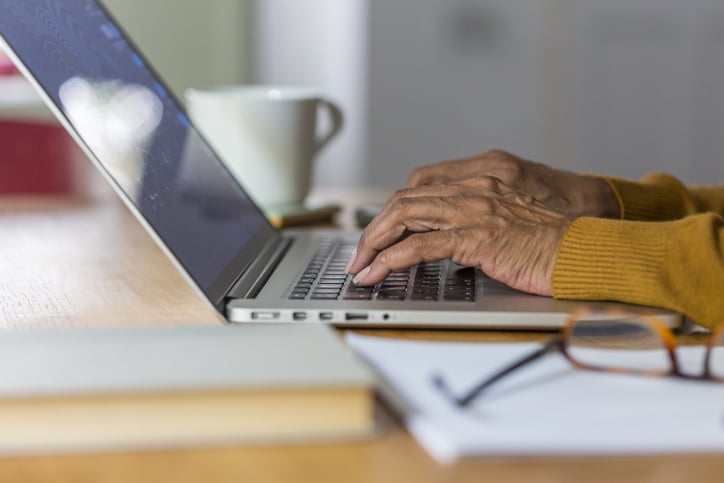 Holiday spending helps you enjoy the season. Buying gifts, decorations, food, and other holiday accessories can get expensive if you're not careful, though. Learn how to set a budget and stick to it during the holiday season and throughout the upcoming year. Set...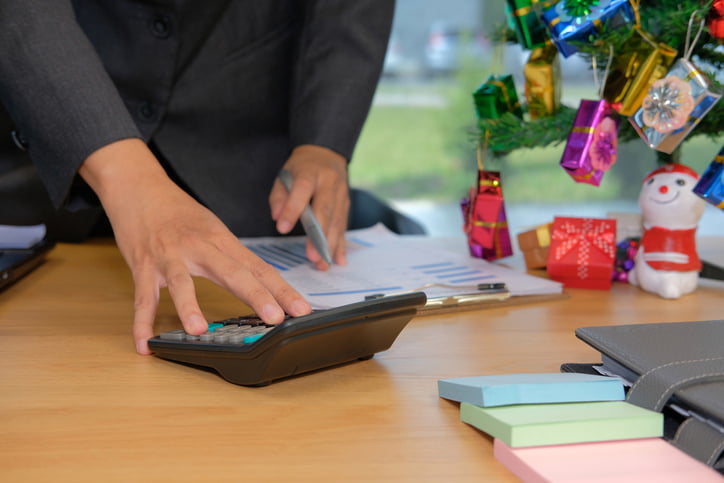 W​hether you're a snowbird planning your annual trip to the warmth of the American South or a short trip to one of the US coasts when the land borders open to Canadians, you'll need to ensure you can access money. Most of the time, travelling through the US for...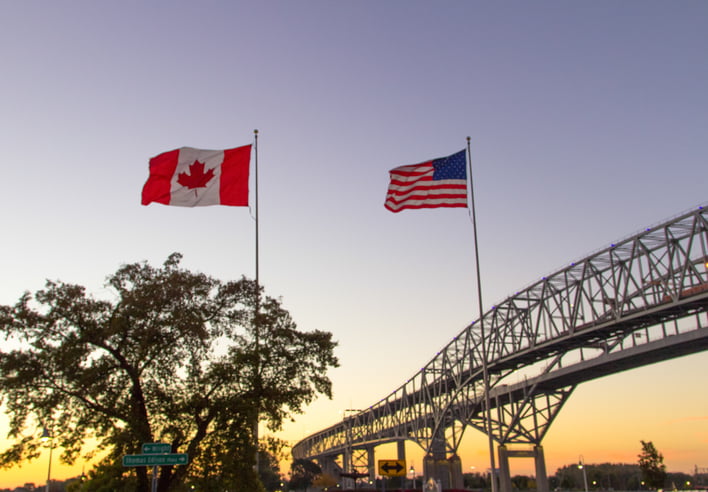 Life on the road is an adventure. Living in your RV and moving from one location to the other is unlike anything else! You've got your freedom, your spontaneity, and the ability to make the most out of every day ahead of you. But, unless you've got unlimited funds...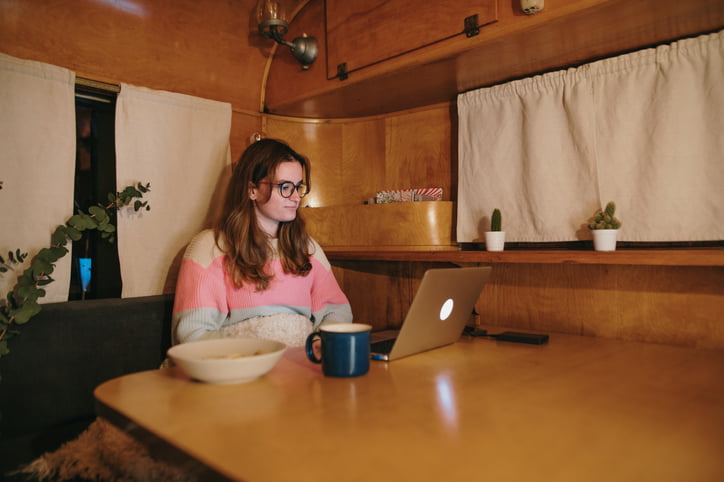 Your long-term goals may include retiring on the lush green coastline north of Vancouver or spending some time fishing near Halifax, Nova Scotia. But what happens if you suffer an untimely death? After this past year, it is a possibility that we all think about, or...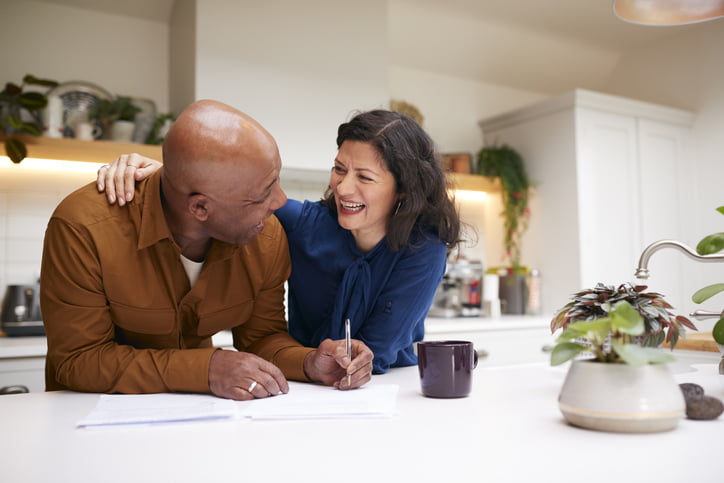 Have you ever experienced that moment of panic after hearing a bang or a clunk as your RV or vehicle comes to a stop? If so, you know it means you are most likely in need of assistance. Unfortunately, a lot of us have been there. Exclusive to Explorer RV Club...