T
here is a relatively new niche emerging in the world of RVing, and it's called Overlanding. Have you heard of it? If you have, it probably puts you into one of two camps: Interested in this camping concept – or not interested at all. So, what is it that makes this love it or hate it trend? Well, most RVers are aware of the terms boondocking and/or dry camping. These monikers describe setting up camp without services, meaning no electric, water, cable or any other amenities you might typically find in an organized government (or private) park. But Overlanding, while a form of dry camping, is in fact taking the off-grid, out-of-the-park description one step further. This is the very point of Overlanding. Those that choose to Overland want to go where most don't; they don't dry camp because they happened to get caught between organized campsites one night. These folks are not concerned with comfort stations, hydro hookups, pools and shuffleboard courts. They want to get away – really get away.
If this image of Overlanding appeals to you, then be thankful you live in Canada. We are blessed with so much easily accessible outdoors space that the pursuit of Overlanding puts virtually the whole country at your disposal.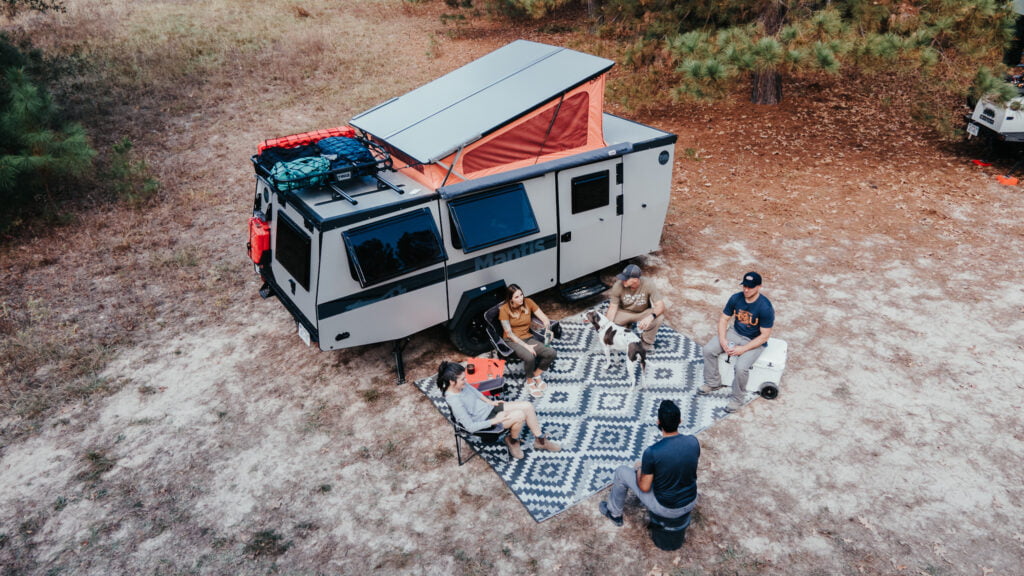 Now, Overlanding (most likely) started with rooftop tents on 4WD trucks/SUVs. Personally, I've seen many versions of these, particularly in Africa at least a decade or so ago – then I saw them again in the western United States. I even attended an Overlanding expo in Northern California some years ago. Now this rooftop tent trend has been taken one step further and incorporated into the purpose-built Overlanding trailer.
A company called TAXA recently sent us a news release showing off its newest Overlanding trailer, the 'Mantis'. Reviewing said company's website is what led to this blog post on Overlanding. TAXA's website says they build trailers with everything you need – and nothing you don't. Looking at the Mantis this statement proves true, in my opinion at least.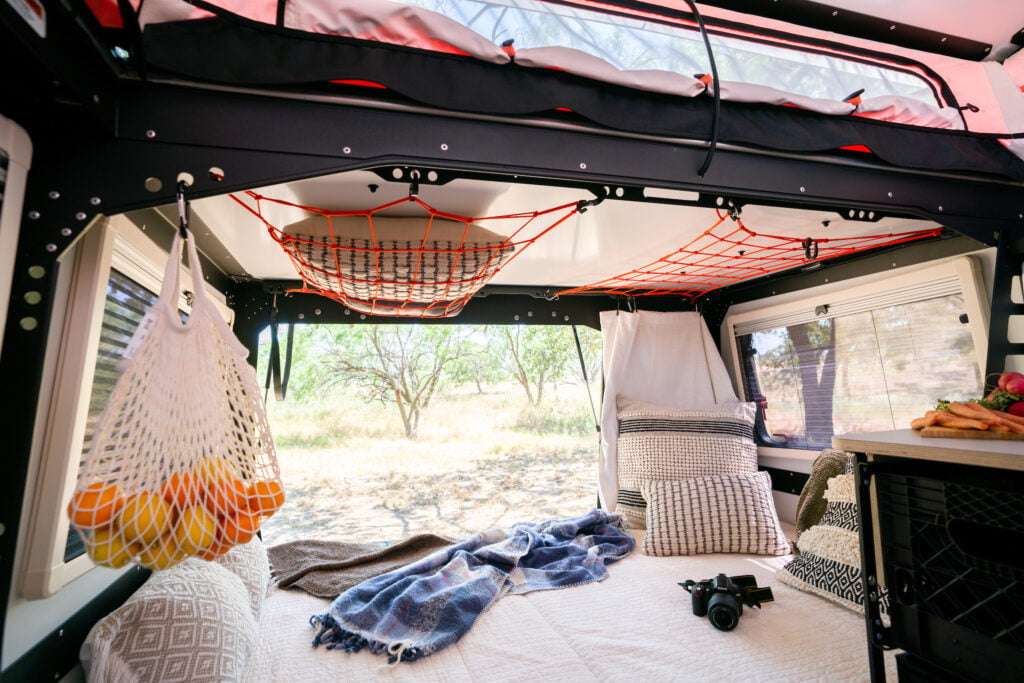 The Mantis is a 19-foot trailer that has space for four as well as a design that accommodates pets and adventure toys. Low roof access height is offset with a pop-up fabric tent-roof that is also optimal for ventilation when set up. The Mantis features 20 gallons of fresh water, a wet bath with cassette toilet, two-burner stove and a separate sink. But the key to an Overlanding trailer, or keys I should say, is twofold– low overall weight and high ride height. The Mantis has a dry weight of just 2,972 lb and also features a ground clearance of 14-inches, which is more than most factory-built trucks and SUVS.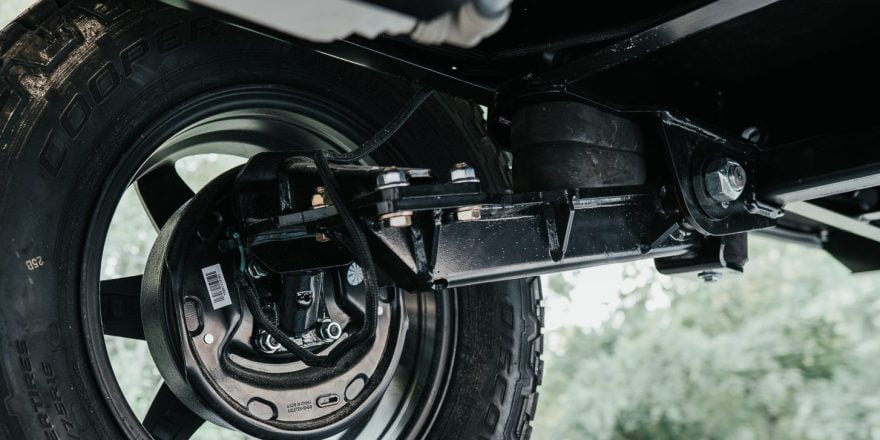 This trailer also has a Timbren axle-less suspension (think four-corner independent automotive suspension), and thereby eliminating the full width of the axle, this trailer is much less likely to get hung up on rough terrain.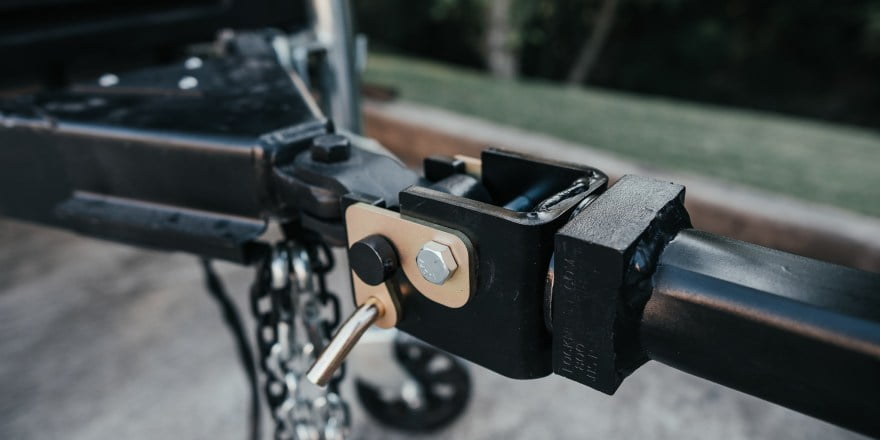 It also rides on Cooper Discoverer AT3, 16-inch tires that are rated for both on and off-road use. Another unique feature that bears mentioning is a 'Lock 'N' Roll' hitch. This articulating hitch has 360 degrees of rotation and 3-axis movement, giving you rough trail access as it won't bind up when towed over uneven ground – this is something you can't do with a standard ball hitch.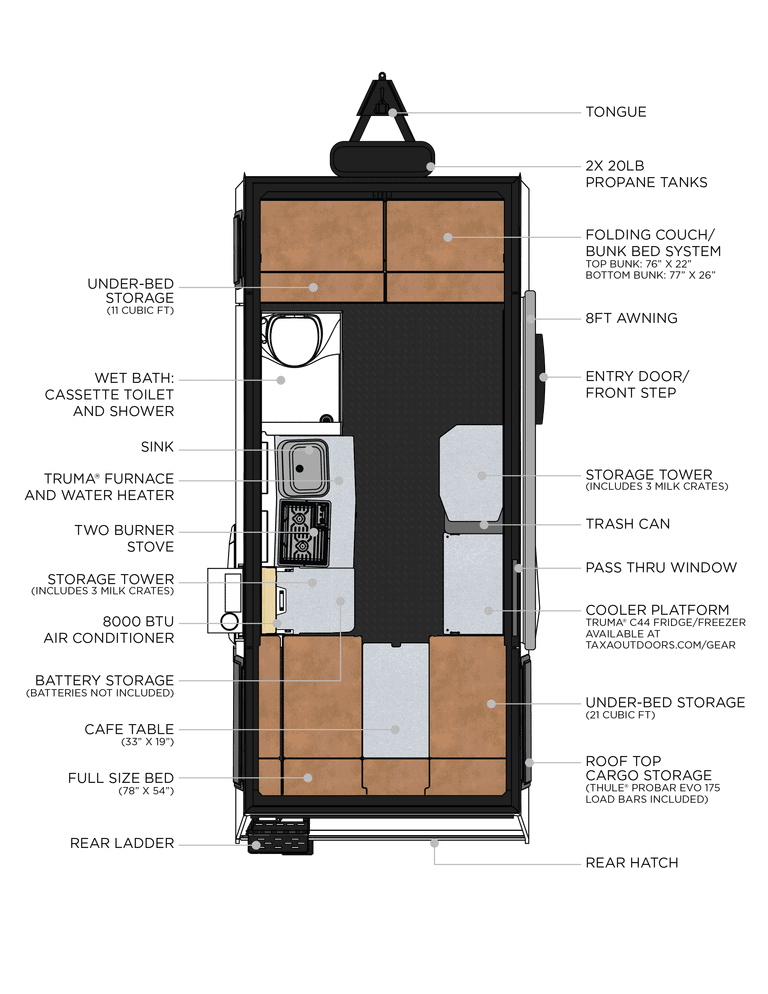 Inside the Mantis, the design is all about using every available inch of space and having design features that often serve more than one purpose. For instance, the open shelves are designed to accept milk crates. These stow securely yet can be removed to pack and unpack. Other spaces transform similarly – the dinette drops down to be a bunk or couch, ceiling mounted bunks can also be opened for use and stowed flat when not in use. There is even a mounting hookup for an indoor hammock for sleeping. Still not enough sleeping space? The Mantis has a separate optional rooftop tent available.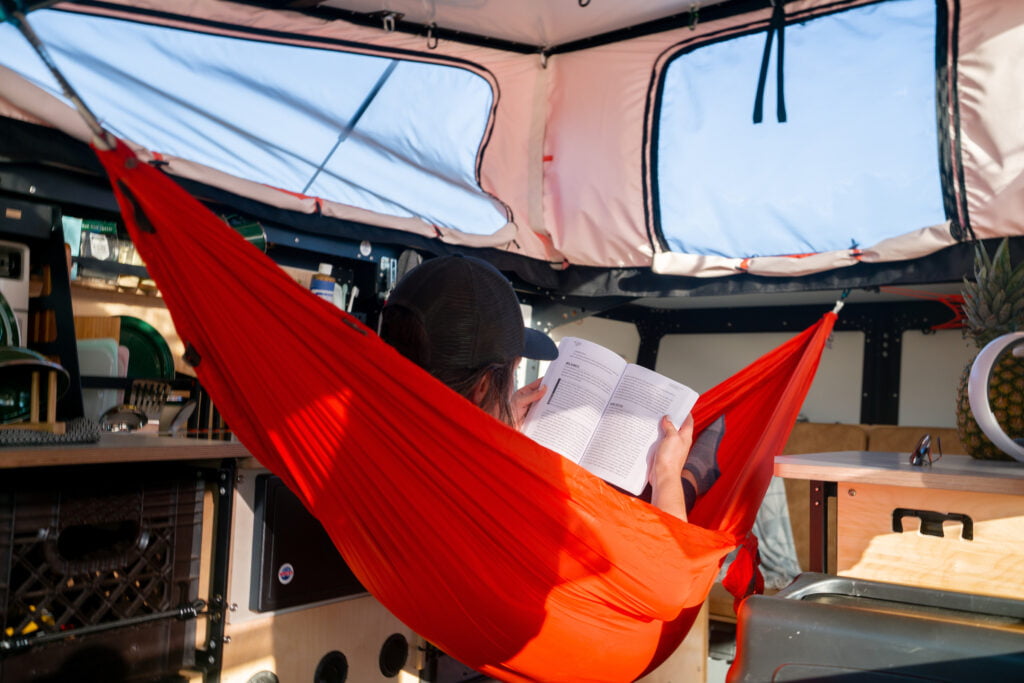 This model builds on the features of TAXA's smaller trailers by offering more liveable accessories that make long-haul trips more comfortable. The 12V electrical system runs most everything. A wet bath with shower and cassette toilet is a definite step above hiking down to the creek and the A/C and furnace take the edge off both hot and cold weather – there's is even a hot water tank.
While the Mantis is the largest and newest of TAXA's trailers, they have seven models in all. The others are smaller, with descriptive names like Cricket and Woolly Bear. Its website is worth a look – if for no other reason than to really see what an Overlanding RV is and whether it suits the adventures you have planned in the future.