While we are all dealing with the day-to-day realities of this world-wide pandemic, it may be hard to think further ahead than today – particularly if a new truck was a purchase that you had been planning for this year.
Most people faced with the loss of income and the uncertainty of everyday life have simply put most purchase decisions on an indefinite hold. Looking at new vehicle sales numbers two months into this ordeal bears out this new reality. In March, as we moved towards a state of emergency, year over year sales fell almost 50%. April followed with a 75% plunge.
DesRosiers Automotive Consultants, a company that compiles stats on the automotive industry, says that April sales in Canada totalled 45,833 units compared with 180,616 sold in April of last year. DesRosiers says that while its records aren't complete, it believes the number of new vehicles sold in April is the month's lowest sales total since 1951.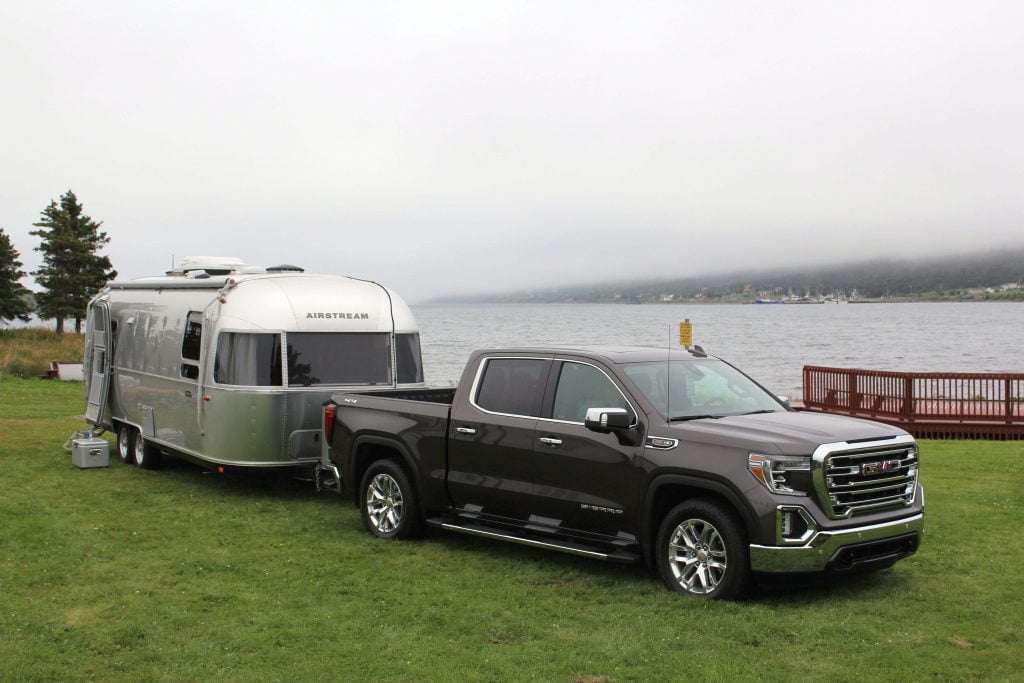 Passenger cars were the hardest hit, followed by SUVs of all sorts – trucks somewhat less so. Still – a projection of sales for all of 2020 suggests that the total will be down at least 36% from 2019 levels. These sales numbers, real and estimated easily eclipse the previous record for a monthly drop of 27.7%, set in February 2009 amid the worst of the Great Recession. So, while its natural for people to severely rein-in personal spending when economic uncertainty hits – for some – it may also be an opportunity.
While we are all aware the automotive plants throughout North America are currently shut down – the possible sales opportunities I am thinking of exist not on new product – but on the trucks that are already built and sitting on dealers lots. When sales fall like this, dealers who order trucks months ahead of delivery, are now stuck with that inventory. Even though there are now early announcements of the auto plants getting back to work; where will all those new trucks go? Dealer lots are jammed, how will they take 2020 and 2021 product when they haven't cleared out the old stuff?
These observations of the truck market in pandemic times led me to do an extensive search of the existing inventory on dealer lots for each of the Detroit Big Three. I'm not excluding the Japanese builders – but because they don't carry HD pickups or have diesel offerings which RVers tend to gravitate towards – I've concentrated on GM, Ford and Ram. Each of these builders have excellent websites where it is possible to search every single truck available on lots across the country. The number is frankly shocking – Its hard to believe that two months of bad sales could plug up the pipeline this badly.
Now, I'm not telling you anything you couldn't deduce yourself – and certainly the manufacturers know how dire the circumstances are. That's why you've already seen the countless commercials offering payment assistance; interest-free loans and sizable manufacturer incentives on new purchases. All the builders desperately need you to get back to buying trucks and they are dangling as many carrots as they can even with the pandemic on. This is where that opportunity I alluded to comes into play.
I'm calling it the "2019 hangover". Much like the painful remorse of the morning after, dealers (through no fault of their own) are now stuck with these units. All the trucks that they normally would have sold by now are still sitting there. This 2019 hangover is also making it hard for dealers to move their 2020 models – so they need those old ones gone. The manufacturers are also giving over and above incentives on that old stock so they can sell their dealers new ones.
For instance, as just one example, on HD 2019 Rams, there is a no-charge diesel incentive. That's over $8,000 off plus add to that the $9,400 off HD program and you are staring with a $17,400 off MSRP. With that in your pocket you can still negotiate and get even more knocked off by the dealer. Ford and GM have similar programs – and depending on the week – there will be new incentives; keep checking back. Frankly the longer the COVID-19 shut-down continues the more they will discount the existing stock.
So, while economic activity will begin to return next month, it will be gradual and could take quite awhile for us to return to the more normal 1.9 million to 2 million dollar level of annual sales in Canada.
If you were thinking about a new truck, but have put your search on hold, have another look. You might get the deal of the decade and also help get Canada's economic engine started up again.