The GMC Sierra is undeniably the little sister to the Chevrolet Silverado – particularly in the United States, where it outsells its GMC sibling by at least three to one. Despite smaller sales numbers, it is still a major player, and General Motors wants to close that sales gap without the taint of what was once known in the automotive industry as rebadging – when a car or product is relaunched under a new name. Separation and creating a unique and individual identity are the strategies for these two trucks.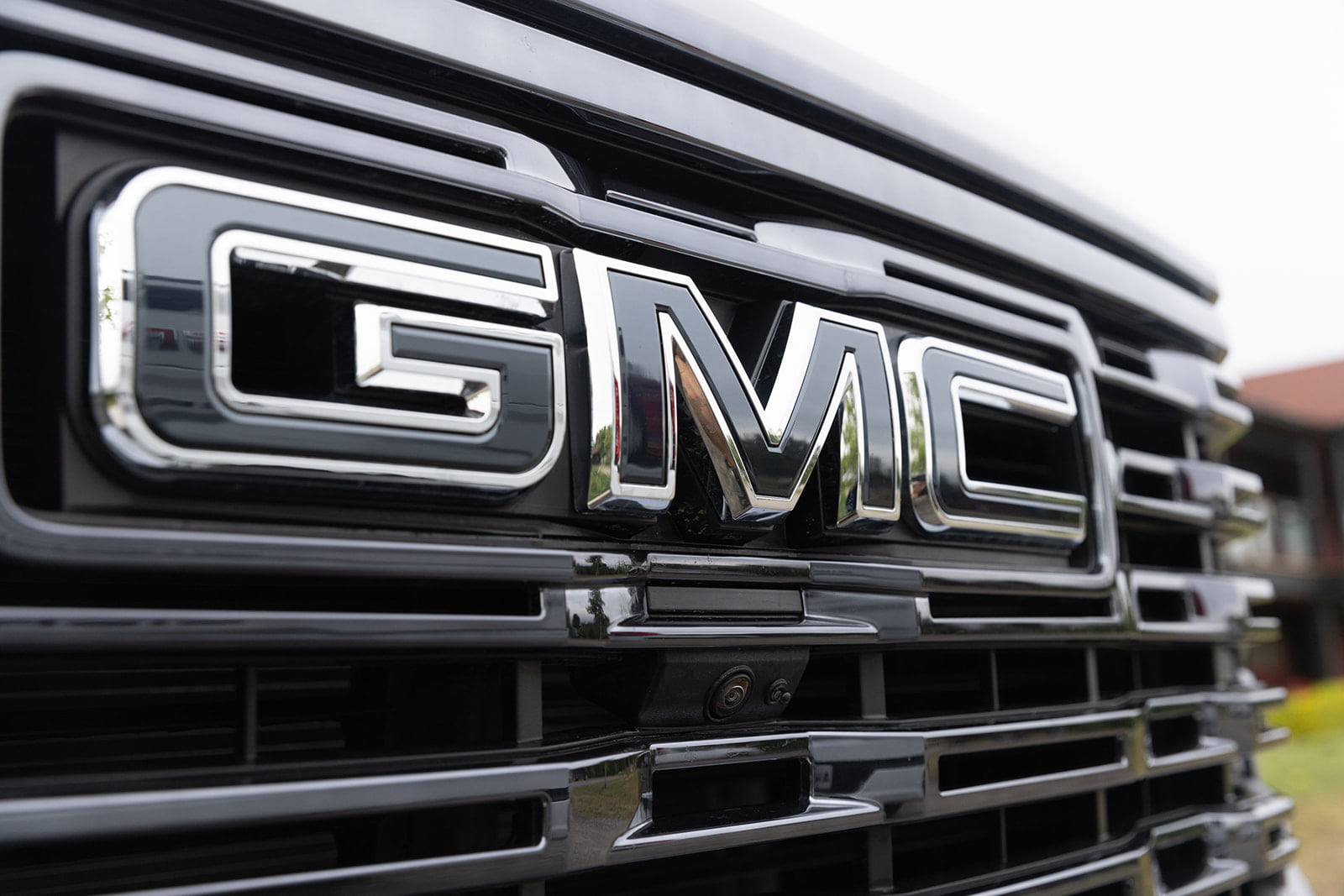 To that end, GMC started pushing its "professional grade" message almost 15 years ago now. This was their strategy to continue the separation from the Silverado style-wise. Today, the GMC Sierra has a new upright and dominant grille with a proportional chrome pattern. The lights are large and C-shaped (pulled back now slightly), anchoring the taller hood to the powerful shoulders on the truck's front end. This is in sharp contrast to the new Silverado – that is the point. After years of working on the GMC Sierra identity, it is working.
The Rise of the Denali
Within this tale of two sisters, there is another story I call "the rise of the Denali". This trim package was introduced in 2000, and while it is still just that, it has taken on its unique and separate identity. Ask any GMC Sierra Denali owner, and they will tell you they simply refer to the truck as a "Denali". This trim level, which accounts for 26% of total sales, has almost become a name brand on its own. This is what you call an organic marketing coup. It happens only occasionally in the automotive world; GM knows it and is now working to exploit it.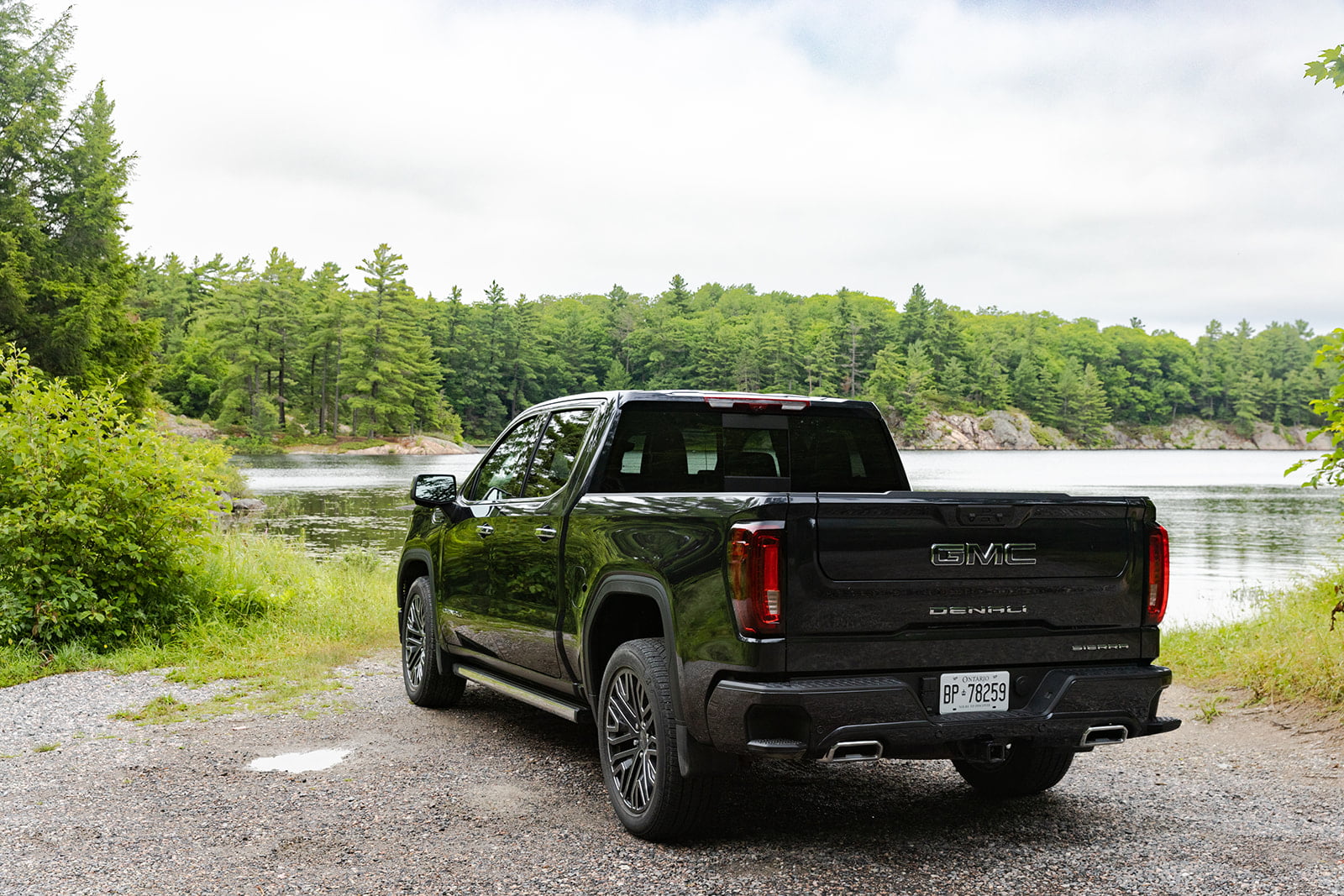 Knowing how Denali owners feel about their trucks, they knew that efforts by other manufacturers to crack the luxury pickup segment were getting serious. Instead of waiting for the generational update, GMC has unveiled the Sierra Denali Ultimate. This new version of Denali pushes Ultimate back into the lead in this high-priced, much fought-over segment.
Also available this year on the 2022 GMC Sierra is Super Cruise driver assistance technology. Capable of automatically changing lanes and towing hands-free on compatible roads – something no competitor has.
2022 GMC Sierra Denali Ultimate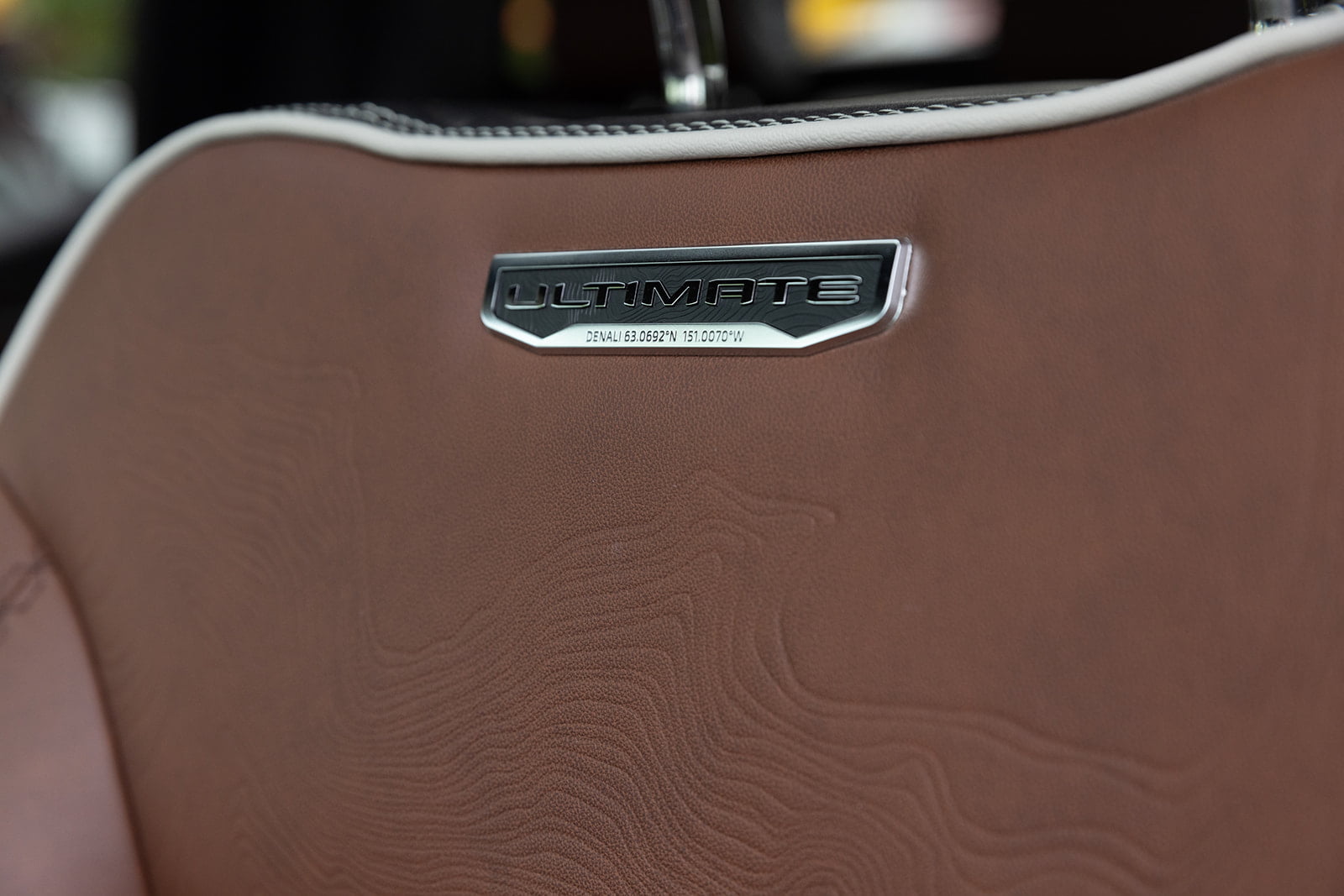 The new GMC Sierra Denali Ultimate grows the franchise by evolving and expanding the already successful Denali. GMC says its update to styling, added technology and next-level materials make the new 2022 GMC Sierra Denali Ultimate the most advanced and luxurious pickup in its class.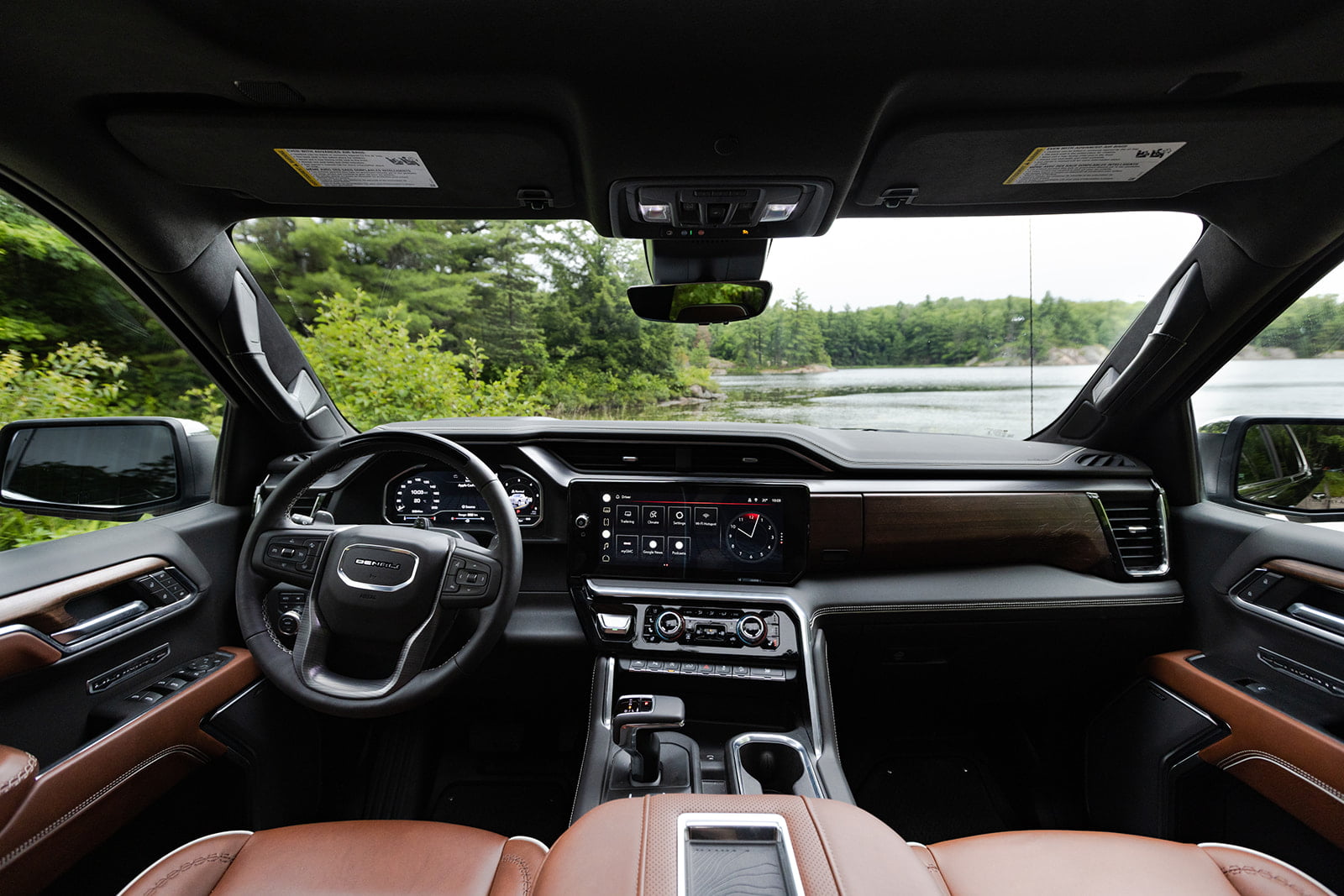 Full-grain leather front and rear seats
Heated and ventilated 16-way power front seats with massage
Full-grain leather wrapped door panels with etched stainless steel speaker grilles
Standard 12.3" diagonal digital instrument cluster
Standard 13.4" diagonal infotainment screen
Standard 15" diagonal multicolor head-up display
12-speaker Bose® Premium Series with Centerpoint surround sound
Google built-in compatibility
CarbonPro carbon-fiber composite bed
Standard engine is the 6.2L V8
Canadian pricing starts at $94,683 (includes $2,095 DFC). Opting for the 3L diesel will start at $92,958 (includes $2,095 DFC).
2022 GMC Sierra Ultimate AT4 Package
The addition of the AT4 package to any vehicle within the GMC stable creates a more capable off-roader. On its own, it has been very well received. However, with the arrival of the Chevrolet Silverado ZR2 (Chevy's dessert racer truck), GMC has wanted its own version. Well, now they have their wish. You can now order your Sierra as an AT4X – this outfits the GMC with all the same goodies that the current Chevy ZR2 boasts.
AT4X has higher levels of premium off-road capability and luxury:
Updated bold exterior design with unique AT4X badging
Capability enhancements for off-road confidence (DSSV shocks, front/rear e-lockers, Terrain Mode in 4LO)
Unique Obsidian Rush interior, including full-grain leather, authentic ash wood trim and unique AT4X badging
Class exclusive front and rear e-lockers help to increase traction while Terrain Mode in 4LO helps when rock crawling
Canadian pricing starts at $89,393 (includes $2,095 DFC).
To stay up to date on the latest trucks, RVs and more, sign up for the Explorer RV Club newsletter or keep an eye on our blog.