Even though current social distancing measures are as active as ever while the pandemic floats across the world, this does not mean that you have to put all your vacation plans on the wayside. Some outdoor activities, such as camping and solo hiking, are still very much viable and allow you to get out and about with minimum contact with other people.
A road trip, however, depending on how you go about it, differs in its risk factor of exposure to other people.
If you travel by car, for instance, you will probably be looking for some hotels to stay in for a couple of nights while you drive, increasing your risk of not being able to adhere to social distancing measures.
On the other hand, if you travel by RV, you can find a proper campsite wherever it's suitable, away from civilization without any problems. However, you will still need to book a stay in advance for some campsites. Even during pandemic season where most people are staying at home, there are still some adventurous folks out and about, and you don't want to run the risk of finding out that there are no spots left for you too late.
With all that said, let's take a look at one of the most famous road routes that most people take in Canada: Vancouver to Calgary. For a seemingly simple road trip, you'll find out why so many people take this route.
Vancouver to Calgary Road Trip Overview
If you are simply going from Vancouver to Calgary the drive could take as little as 10 hours, with a length of approximately 1,000 kilometres, especially if you remain on the Trans-Canada Highway.
But that's no fun now, is it? What you are really here for is the scenery and the sights, meaning that this supposedly simple drive that wouldn't even take you half a day can easily clock in at a week or two if you stop and take in all the sights. To help you get the most out of the trip, I will point you to websites that can give you additional info for both recreational areas and campsites that you can visit.
The Sea to Sky Highway (Highway 99)
This road is one of the most scenic roads you can take in the entire country. The road offers excellent views from the ground level, but on bright sunny days, it gives a breathtaking view of the mountains in the distance as well.
Not only does it have a lot of scenic views, it also has a lot of places worth visiting as well, such as…
Lynn Canyon Park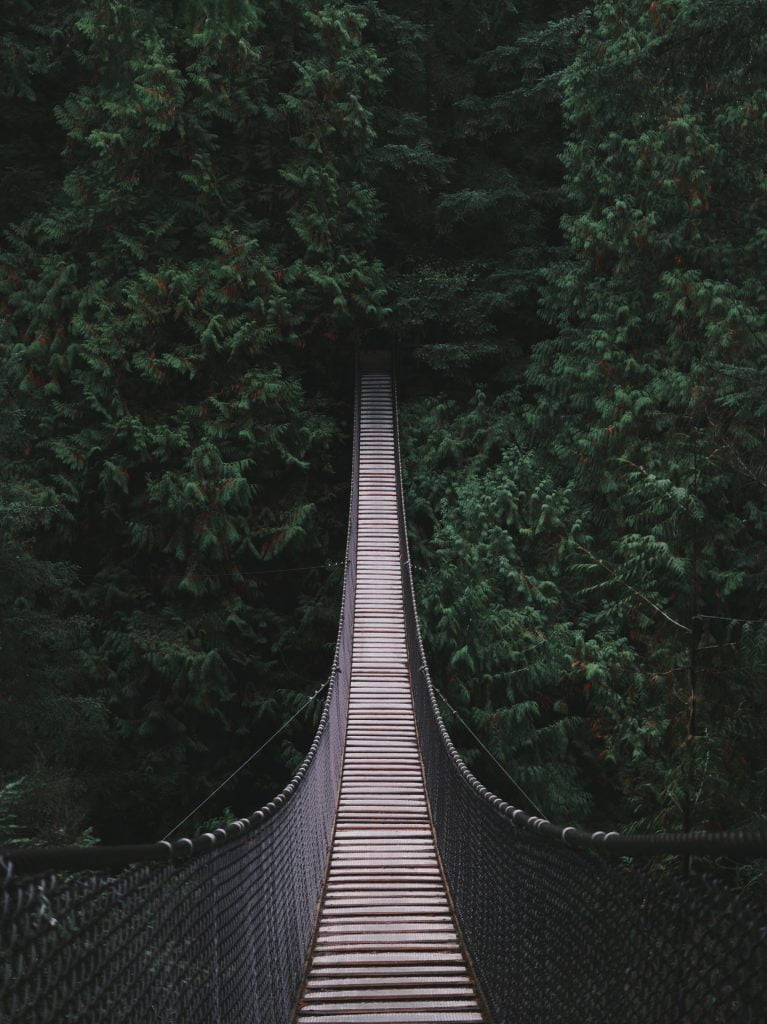 A very popular tourist destination that has been around since 1912, Lynn Canyon Park's biggest selling point is its famous suspension bridge.
It may not be for the faint of heart or those afraid of heights, though. Luckily, you can still get a grand view of the park itself, even without the bridge.
Shannon Falls Provincial Park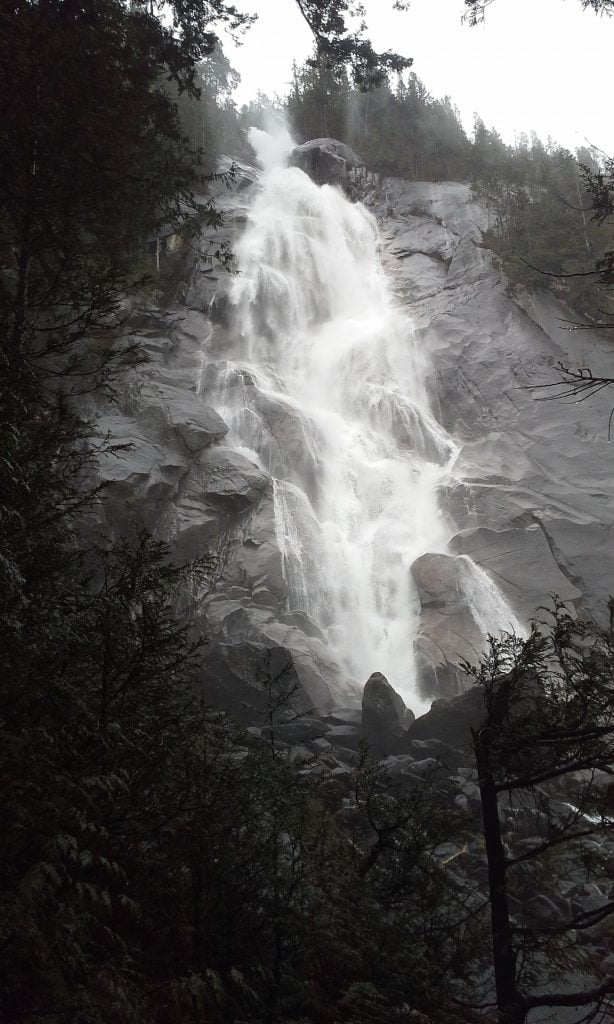 For those who love waterfalls, Shannon Falls Provincial Park is a great place to visit. As its name implies, its best attraction is its waterfall, being the third highest falls in British Columbia with a height of over 335m.
It has a considerable number of trails and viewpoints to overlook the waterfall, but word of warning: the falls can get overcrowded with tourists and visitors during peak season.
With social distancing measures, this number may have scaled down. Keep this in mind before visiting.
Campsite alert: Near Shannon Falls, you can find Klahanie Campgrounds, which is also near other recreational areas. It is important to note that Klahanie Campgrounds only takes online reservations and does not do same-day booking.
Stawamus Chief Provincial Park
Compared to the parks mentioned previously, this park is more prominently known for its rock faces, making it quite appealing to both rock climbers and mountain hikers.
If you wish to scale the peaks, it will take you a couple of hours, but the views from above are more than worth it.
Campsite alert: Stawamus Chief Provincial Park also houses a total of 74 campsites, where 58 are walk-in while 16 are accessible for vehicles. They don't accept reservations.
The Sea to Sky Gondola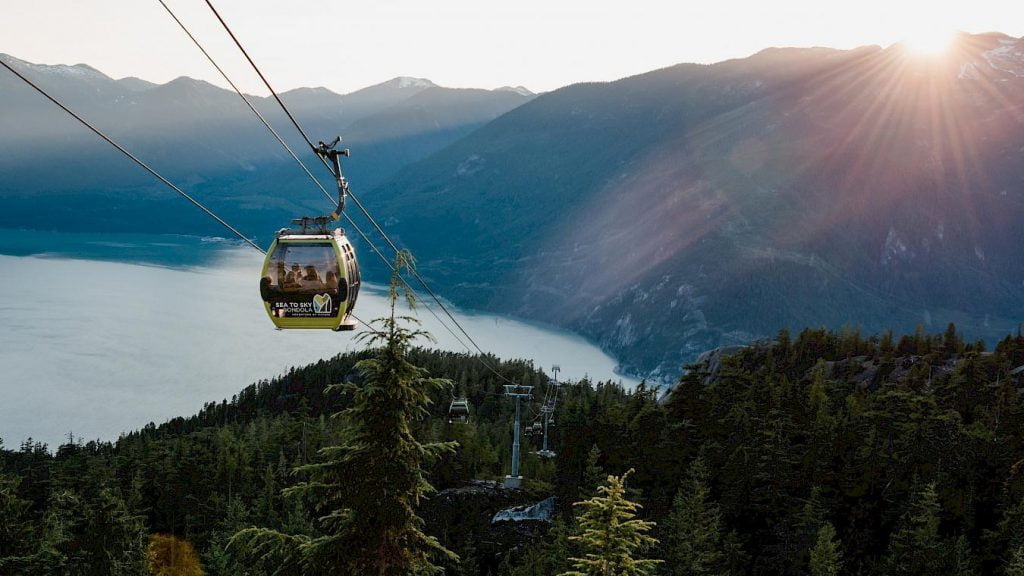 If you are not squeamish with heights, then this ride is for you. The cable cars bring you above 900m up the side of Mount Habrich.
You will get to see a lovely view of the Stawamus Chief Provincial Park and the Howe Sound on the way up.
Unfortunately, at the time of writing this piece, the The Sea to Sky Gondola was temporarily closed due to someone cutting the cable wire, but it's a great attraction to visit once it does open again.
Trans-Canada Highway 
Before you proceed further, Whistler itself is a great stop for you, and you can easily spend a week just doing things there, such as canoeing, biking, and hiking.
From canoeing on the River of Golden Dreams to hiking to The Black Tusk, there are a myriad of activities for any tourist. Should you have your fill, you can move on.
Joffre Lakes
Drive onwards for an hour to get to Joffre lakes.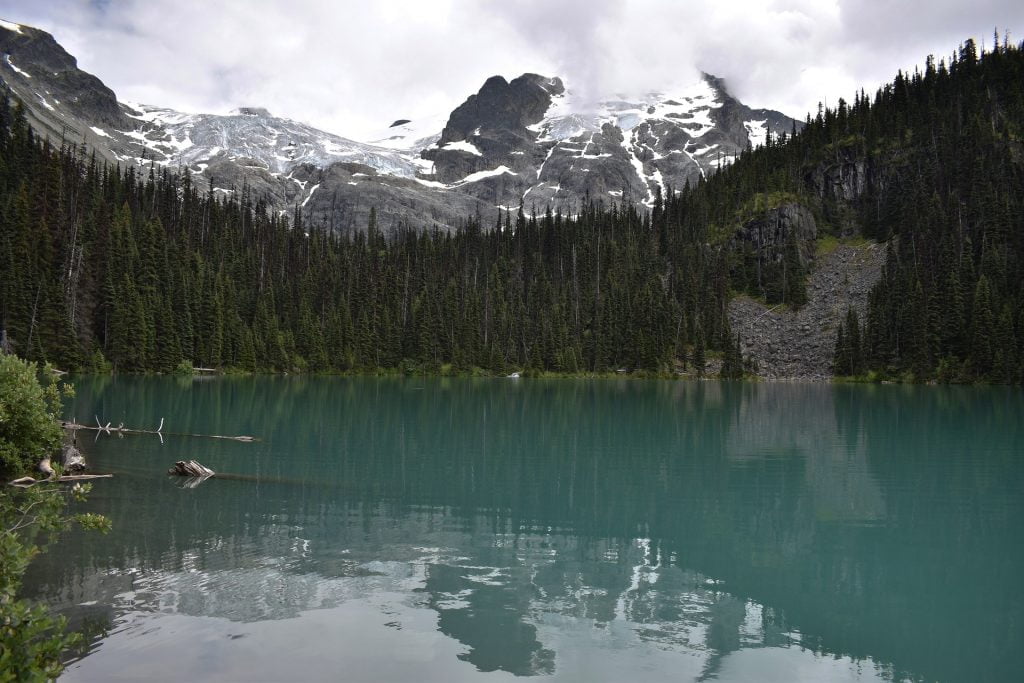 This place is more for hiking enthusiasts, as you would need a good number of hours for a one-way trip to the Upper Joffre lakes (expect between 3-5 hours), but it's well worth the sights and breathtaking view, especially with a good view of the Matier Glacier.
Campsite alert: Joffre lakes also has its own campsites, but you will need to book reservations in advance.
Salmon Arm
A nice town with an even nicer boating, as the town is located on Shuswap Lake. It has a great boating scene, but its mountain biking areas are nothing to scoff at either, as you can go both road and mountain biking.
As this is a town area, be cautious of interacting with people with current social distancing measures.
Campsite alert: Salmon Arm has its own campsites as well, which requires reservations.
Mount Revelstoke National Park
Mount Revelstoke National Park is just past the town of Revelstoke.
Its best scenery is Eva Lake, which has great mountain vistas and many different flora depending on the season.
Campsite alert: Mount Revelstoke National Park has its own campgrounds which just recently opened: Snowforest Campground, features 62 campsites. Some are walk-in, while others allow campers and RVs.
Yoho National Park
Yoho National Park has a lot of points of interest, but its most widely known attractions are the Iceline Trails, which give you a magnificent view of Takakkaw Falls, mountains, the glaciers of the Yoho Valley, and Lake O'Hara, which has some of the best mountain scenery in Canada.
However, doing the latter means having to book a campsite and a seat on a bus, unless you are fine with hiking 11 kilometres to the site.
Campsite alert: Yoho National Park has its own campsites. There are a couple of walk-in options, like this one near Takakkaw Falls as well as the Kicking Horse Campground that features a more scenic view.
The Legacy Trail from Canmore and Banff
This trail was built in 2010 to commemorate the 125th anniversary of Parks Canada and is an amazing trail for those cyclists who want to get out and about and enjoy the scenery. A one-way 26km trail means that there are a lot of opportunities to see the scenery between Canmore and Banff.
If you so wish, you can also continue to Highway 1A on your way back to Canmore, and ride around Lake Minnewanka as well as head to Tunnel Mountain.
Calgary
Unfortunately, all good things must come to an end. So, the home stretch of this road trip will take you east on the Trans-Canada Highway from Canmore to Calgary. It should be a little more than an hour assuming decent weather and no road problems.
Of course, the ideal time to make this trek would be sometime between mid-May through mid-October. If you plan on doing this trip in the winter please note that you will likely run into complications finding open campsites. So, this is definitely a trip to keep in mind for your 2021 RVing plans.