Summer is here, and it's the perfect time for some light reading and lazy memories of the past. Usually, I review and report on what's new in the world of towing and pickup trucks, but sometimes it's nice to look at what came before to see just how far we've come today. This also applies to me personally, and I hope you'll indulge my summer ramblings as I look back to see where my love for pickup trucks began and why I have spent my life writing about them.
In 1970 my Dad bought a Chevrolet C10 pickup truck. It was a base model, but as a 12-year-old, I remember thinking it was the most beautiful truck I'd ever seen. A year later, I'd regularly lift my Dad's keys and drive it around an empty parking lot on Sundays behind his Toronto machine shop. I taught myself how to drive using that truck's famous "three-on-the-tree" manual transmission. Mind you, not before stalling it a hundred times. A year later, my Dad sold that truck; as it turned out, that was the only Chevy he'd ever owned. We had Ford F100s before and after the C10, yet fifty years later, it's that lone Chevy that sticks in my mind. So, through a series of coincidences a decade ago, I got a chance to go back in time and relive that part of my adolescence by finding a much nicer version of my Dad's truck in the Western USA.
I bought it in the spring of 2012, sight unseen, and I drove that childhood memory of mine (a 1971 Chevy Cheyenne Super10) 3,200 km from Colorado to Ontario. It was a memorable six days for me; however, I realize now that nostalgia really is all emotion. I say this because, compared to any pickup truck produced today, my '71 is an uncomfortable dinosaur. Still, despite its primitive comforts, it holds that special place in my heart and apparently, I'm not alone. This is currently the single most collectable model in a long line of Chevy pickup trucks. Why? The truck design itself does stand alone; however, with further study, it becomes clear that this second-generation C-10 truck (1967 to 1972) also heralded a brand-new era for truck builders and buyers alike; a legacy still inspiring designers today.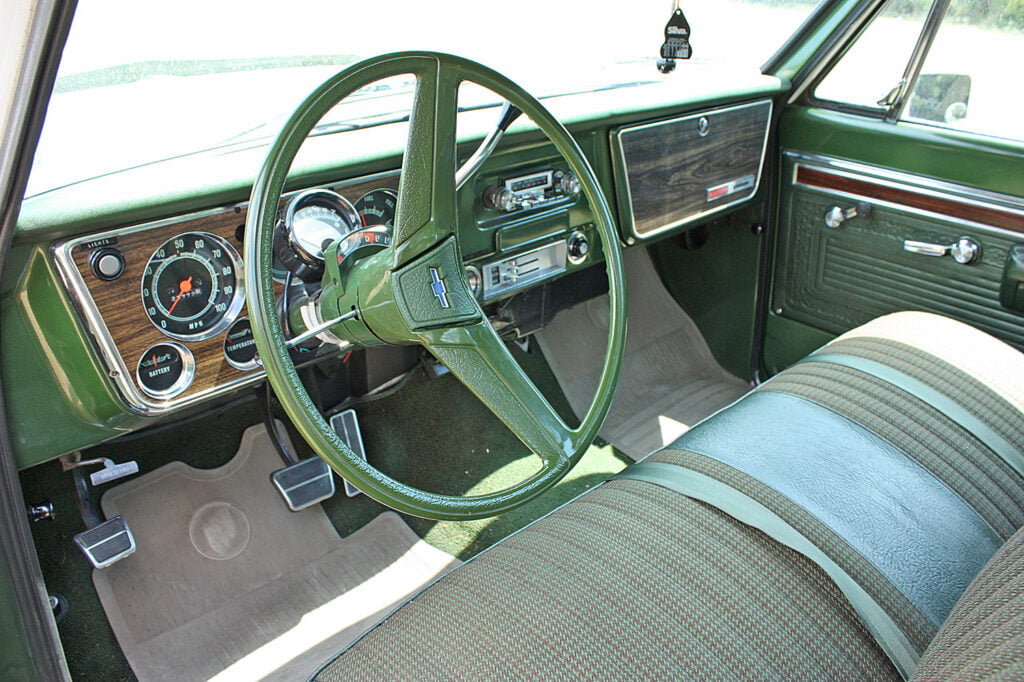 By the mid-60's American pickup trucks had become a mainstay down on the farm and in daily urban working life. Vital to their owners as work vehicles, they also became very much loved, but from a design perspective, they remained completely utilitarian and barren. Little more than a rolling cargo box on wheels, pickup trucks got none of the glitz and luxury features that went into passenger car designs. Detroit couldn't ignore the sales numbers – and the clamour from their dealers to start building some style into their trucks. For Chevrolet, this unfulfilled need also hinted at a chance to trump cross-town rival, Ford. In 1967, the second generation C10 was debuted. Chevy advertising that year boasted that the '67 was "a new concept in personalized pickups." GM had finally noticed that truck buyers had been customizing their trucks for years, but now the factory would do it for them.
These new sleek-bodied pickup trucks had a rugged yet modern look. The last of the post-war roundness was gone, and buyers responded to the new sleek look. However, the new Custom Sport Truck (CST) model caught people's attention. Inside, the CST came with unheard-of comforts, found only in passenger cars. This was a sweet new breeze for men who spent uncountable hours in their trucks. Carpeting, headliners, padded dashes and even air conditioning were finally available to the truck buyer. At the same time, GM also responded to North America's demand for more power by offering the 327 V8 engine for the first time. In '68 and '69, they would also add the 350 V8 and 396 V8. That debut year saw Chevy V8's outsell V6's for the first time.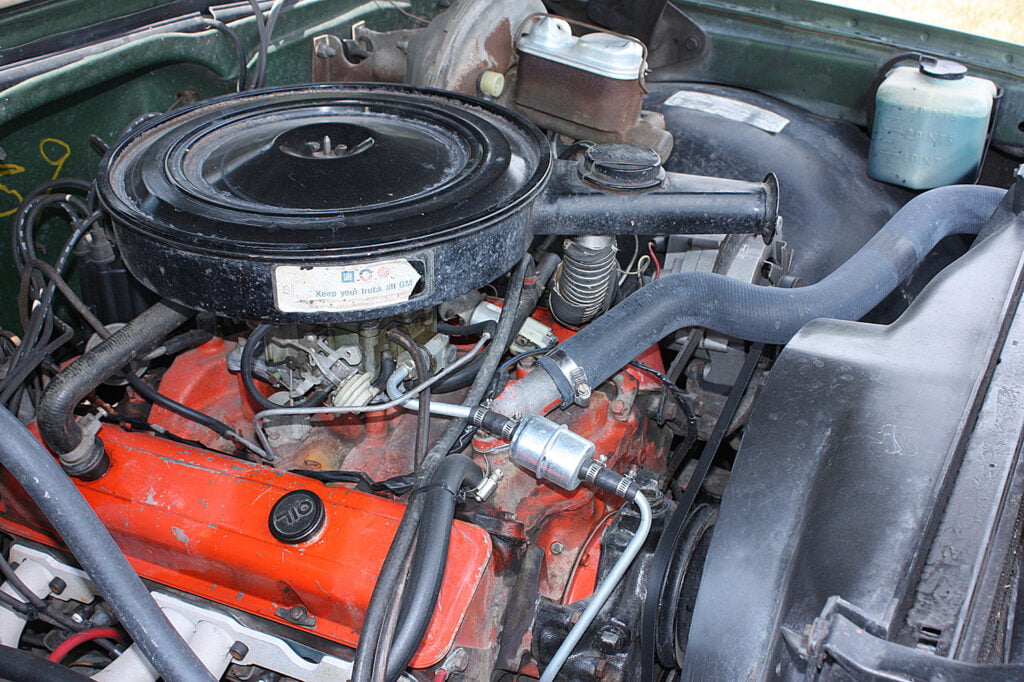 But GM really scored with adding several trim levels over the bare steel cab Custom/10. Each year, from '67 on, they added more and more comfort to their pickup trucks through expanded trim packages. After the CST came a new base; the Custom Deluxe featured a full-width bench seat, vinyl upholstery, padded armrests and other upgrades. Then in 1970, the Cheyenne trim level added a cargo lamp, cab headliner, extra sound insulation and upgrades to seating and interior trim. The top trim, the Cheyenne Super 10 (added mid-year 1971), also included a chrome tailgate release, wood-grain side moulding and an AM/FM radio.
Sales climbed steadily from '67 on, with Chevy truck production setting a record (to that point in time) in 1971 of 739,478 built, outselling Ford. In 1972, sales trailed slightly in anticipation of the third-generation debut in 1973. Today, this relatively short generational run is one of the most collectable and, by many, considered the most beautiful pickup trucks Chevy ever built. I'd have to agree. Now, ten years after crossing into Ontario, my Cheyenne Super 10 spends its winters in my barn. But on a beautiful July day, I take it out, and I get to be 13 again for a short while.