The 2022 Explorer RV Club National Rally was held at Camping Transit Campground in Lévis, Quebec, from September 15 to 18. A few members came in the day before to get an early start. The weather started wet, but the forecast didn't disappoint, and the sun came out just in time.
It was great to gather again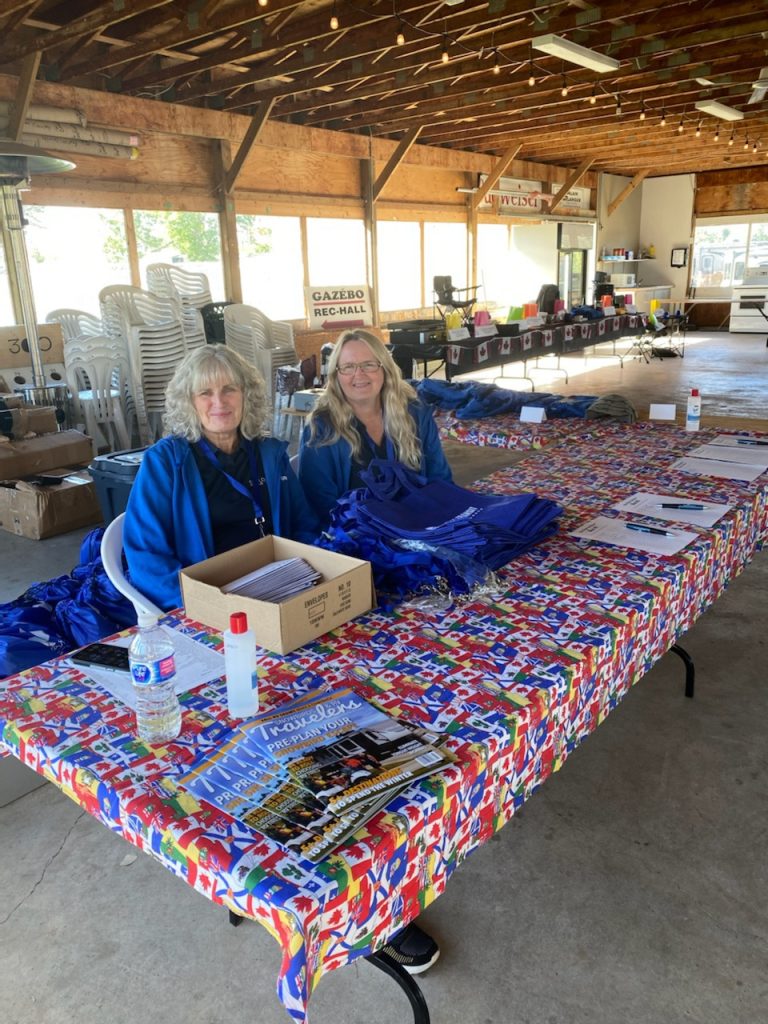 By Thursday morning, grab bags were filled, tables were set up, and everything was ready to welcome members. Seeing old friends and meeting quite a few new ones was great. Then the barbeque began. A big thank you to Josée from Lévis Tourism for telling us a bit of the history of the Lévis area and to the team from GBBQ who kept us fed. A few people gathered around a campfire, but an early night for most, with a full day planned for the morning.
Friday was tour day!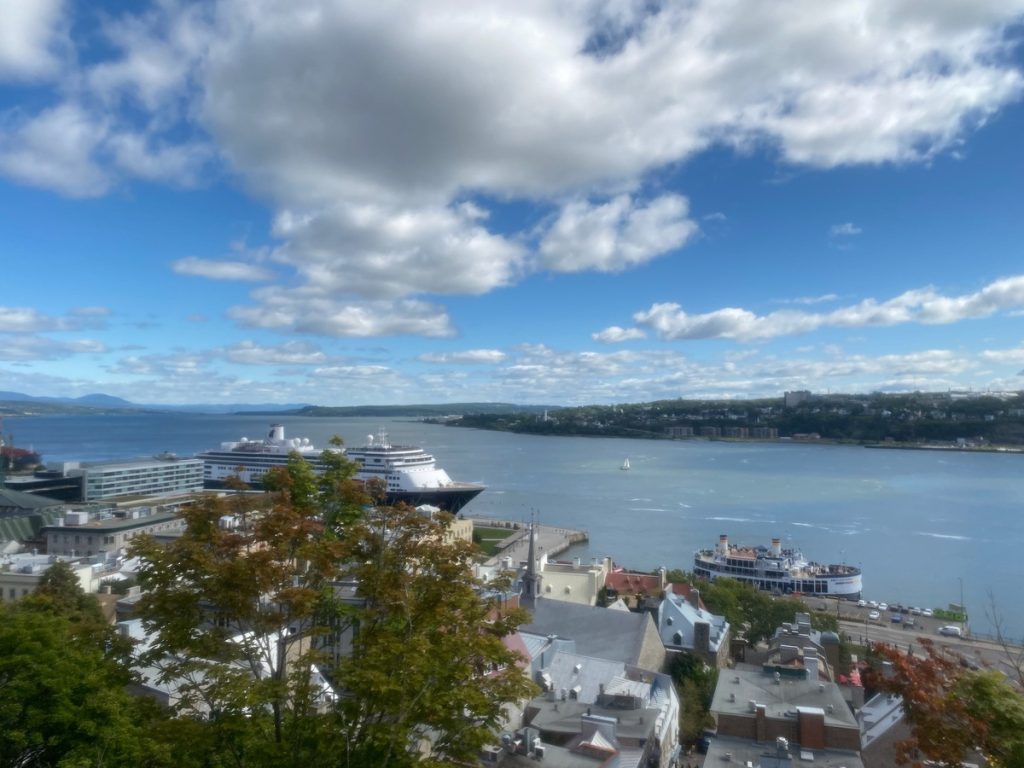 We climbed on board the buses for a full-day tour of Quebec City and the surrounding area. We departed the campground at 8:30 am sharp with our tour guides on board. We all enjoyed a very informative tour of the city and some free time in the historic downtown. When we were back on the bus, we dug into a tasty bagged lunch while on our way to Montmorency Falls, Ile d'Orleans, and Cidrerie Bilodeau for some cider tasting. Our last stop before returning to the campground was at the beautiful Ste-Anne-de-Beaupré.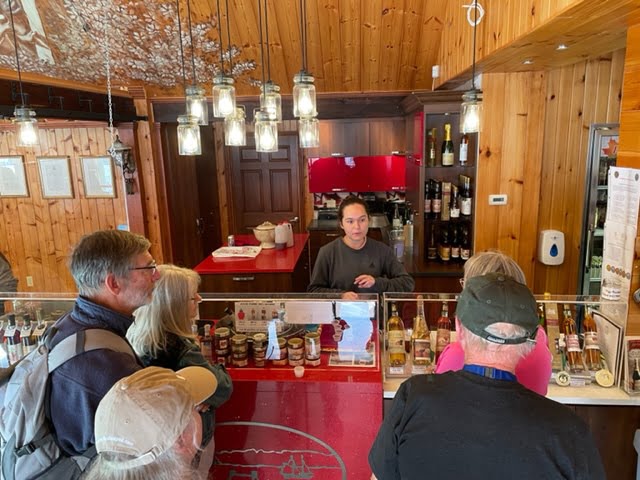 Some of us ordered delicious pizza from the campground, and the best part was we didn't have to cook after a great day sightseeing.
On Saturday morning, we had three seminars scheduled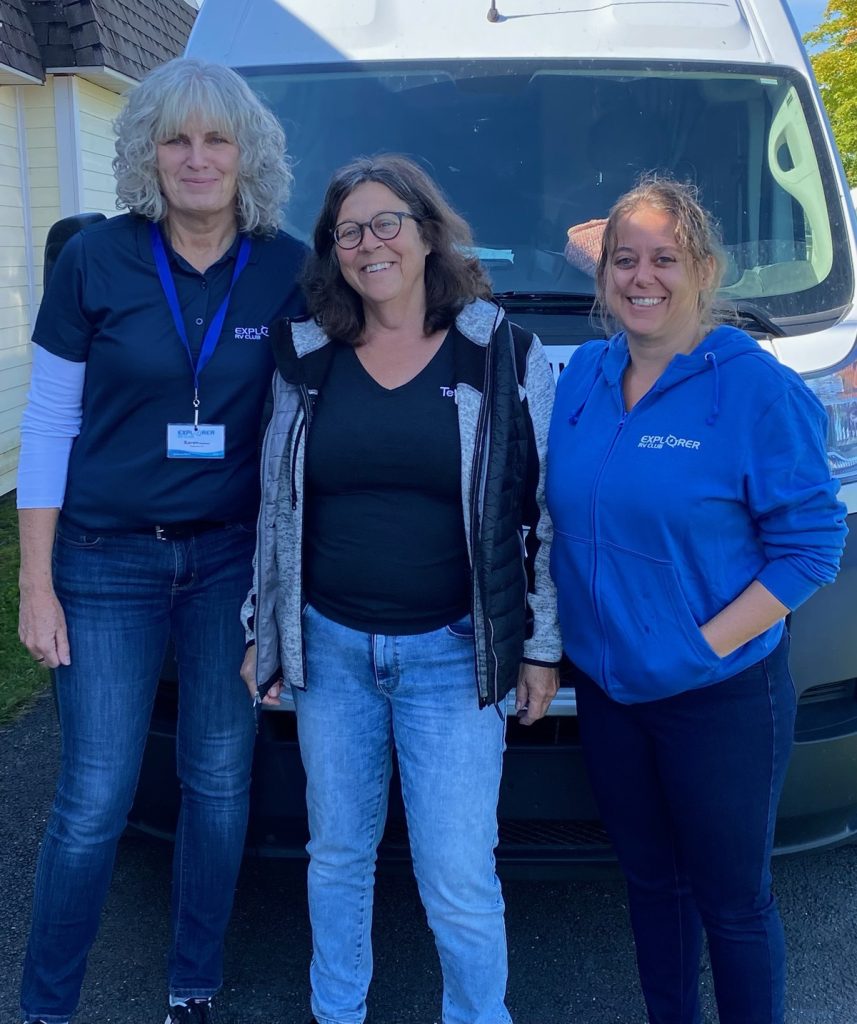 Karin and Michelle from Terego started us off with an excellent presentation of what this member-based camping alternative is and how she and her mother got started. Thank you both for stopping by and telling us all about it! If you're an Explorer RV Club member, don't forget that you can save on your Terego membership.
We took a quick coffee break before our next seminar. For this presentation, we were joined by Amy from Wayfarer Insurance. She was very knowledgeable and shared important and helpful information about RV insurance and took some time to answer questions, which were quite a few! She also reminded our members that they can save up to 10% on their RV insurance.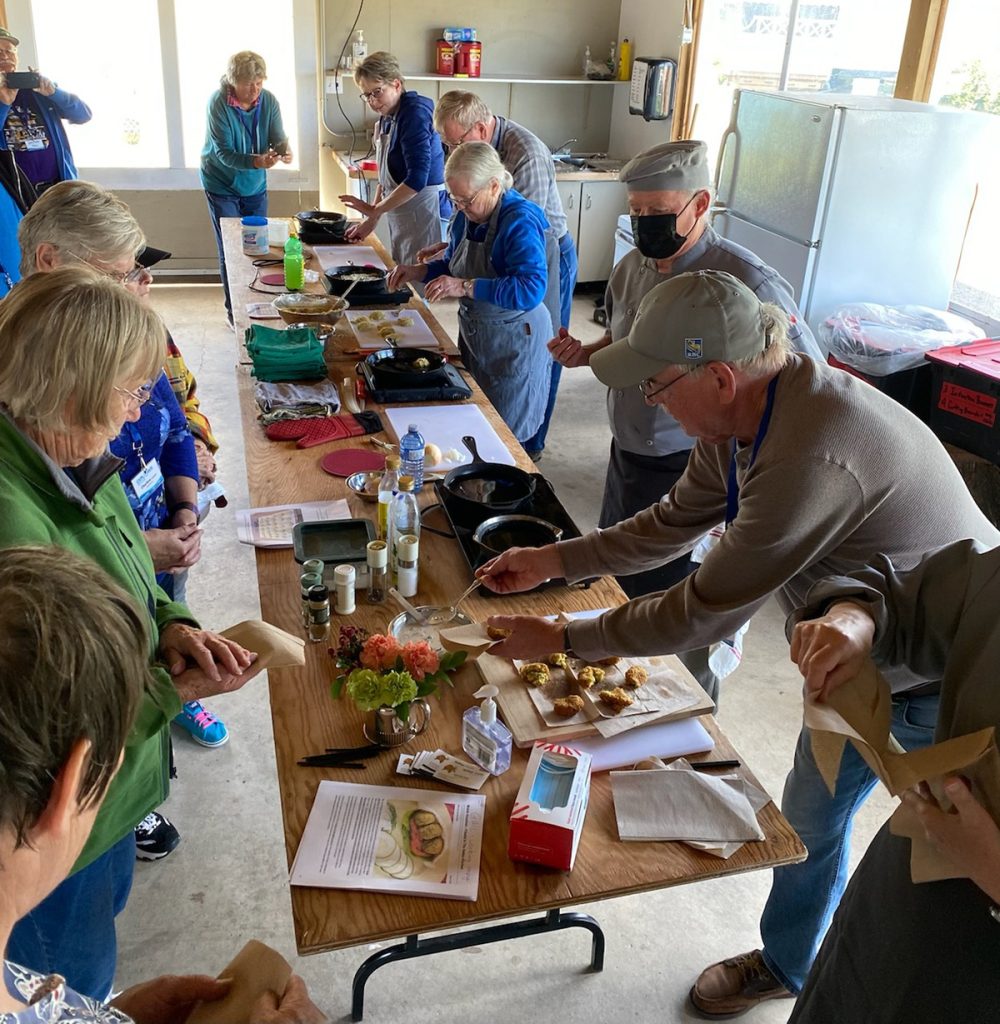 Our next speakers, Gail and Martin, didn't disappoint with their hands-on cooking lesson. Falafels were on the menu, and everyone had the opportunity to jump in and get their hands dirty. We got to sample the Falafels, and I can say firsthand, they were delicious.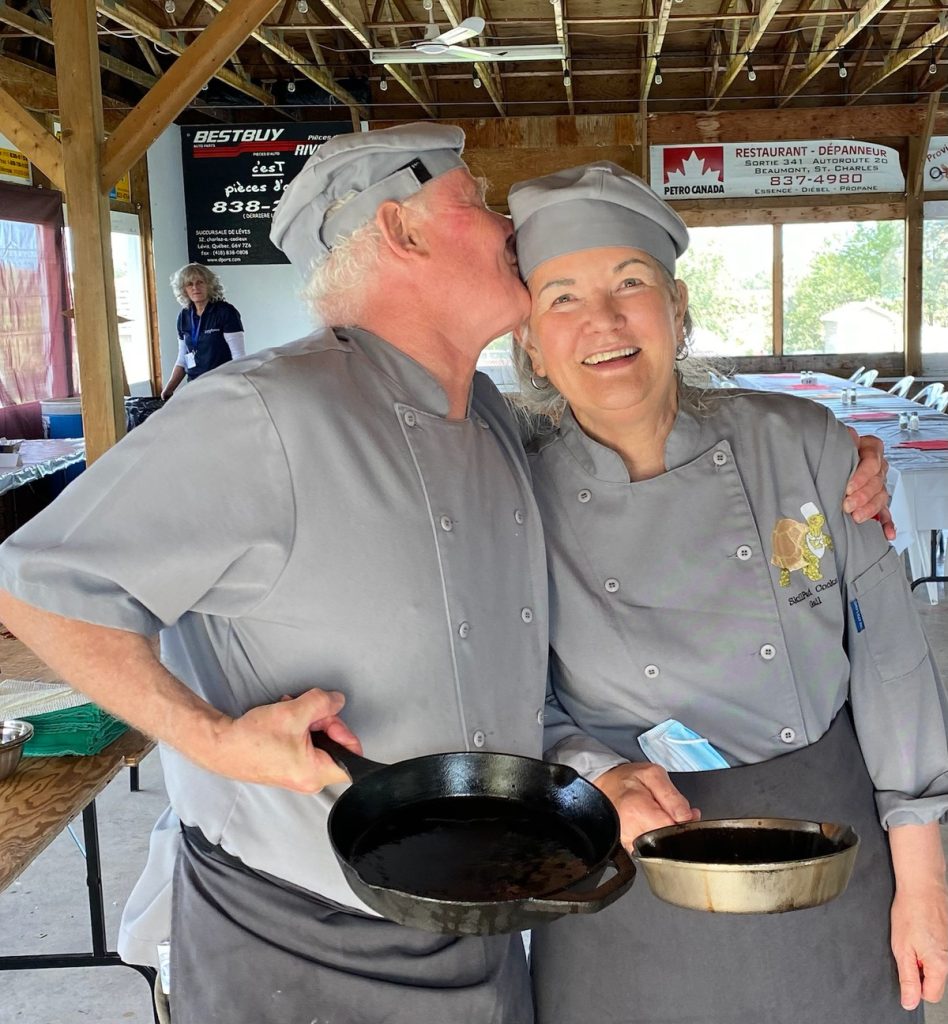 A special thank you to Gail and Martin… after spending some time with you in the kitchen, I think we may have a few up-and-coming chefs in our Explorer RV Club family! For more recipes from Gail and Martin, check out our blog or sign up for our monthly newsletter.
The rest of the weekend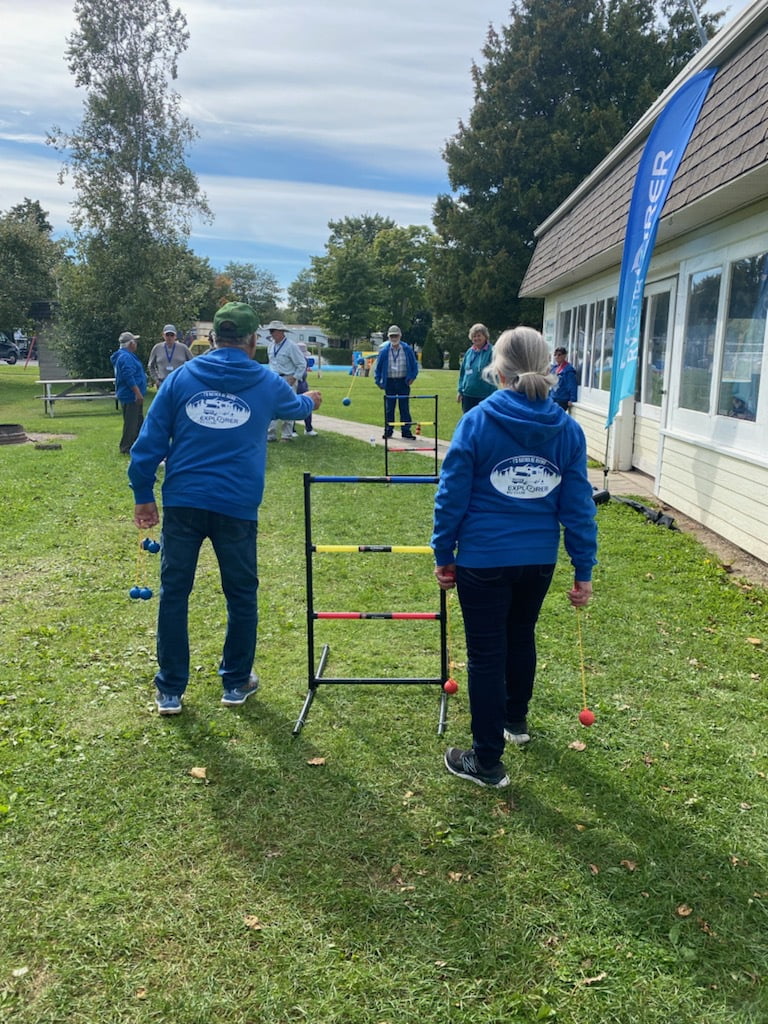 An opportunity to join in some games was offered after lunch. A few played beanbag baseball and ladder golf. Thank you to those who headed up the fun.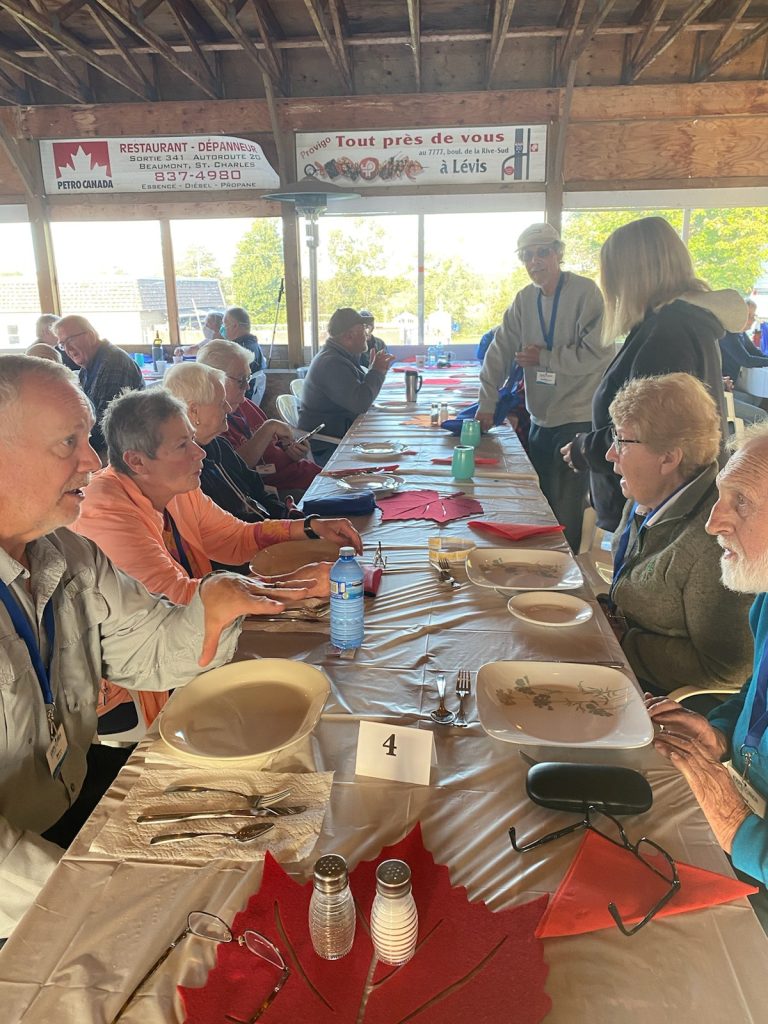 Dinner was catered by our friends at GBBQ, and it was scrumptious. Ticket sales were brisk for our raffle table and 50/50 draw. Thank you to everyone that donated. It was a fun evening and in total, we raised $725 for the Canadian Cancer Society! Thank you, everyone, for your generosity and support.
Sunday morning, we had a buffet-style grab n' go breakfast. Following that, some said their goodbyes while others stayed another night.
We couldn't do it without you!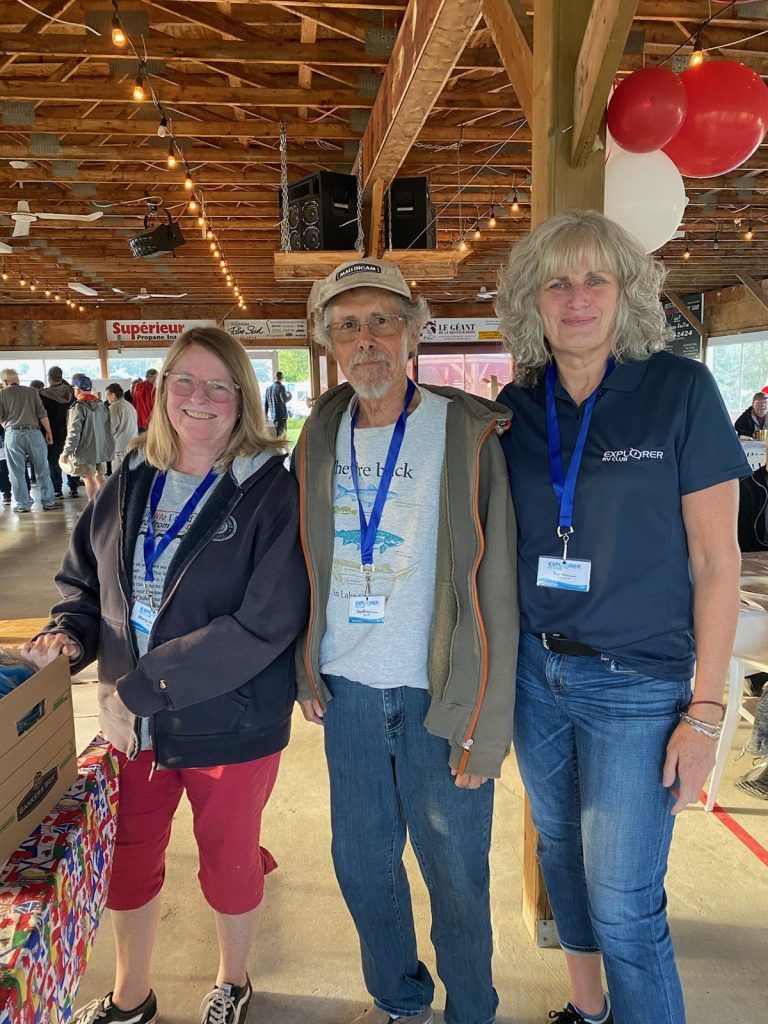 Thank you to all the volunteers and staff who helped plan another successful rally. From registration, filling grab bags, setting up chairs and tables, decorating, looking after the games, selling tickets and anything else I forgot, we couldn't have a rally without your help!
Thank you to Rock and his wife at Camping Transit Campground for hosting us and to our caterers, GGBQ for providing delicious meals throughout the weekend.
Thank you to our speakers for sharing valuable information with our members, including, Lévis Tourism, Terego, Martin and Gail Aller-Stead, and Wayfarer Insurance
Thank you to our partners and sponsors including Campkin's RV Centre, Can-Am RV, 1000 Island RV Centre, Assistenza, Aviva, EMS Computer Services, SoftStart, Potter's Studio and Gallery.
We'll be back in 2023
If you didn't get a chance to join us this year, don't worry! Our team is already starting to think and plan our 2023 Explorer RV Club National Rally. Members, stay tuned for more details. If you're not a member yet, make sure you join the club so you can attend too!
Safe winter everyone and we hope to see you in 2023!