Most RVers are familiar with the terms dry camping and/or boondocking. These simply mean you are on a site without hookups or services. Most of us don't want to do this.
However, a select group seeks out wilderness locals, without services, on purpose. These folks are said to be "Overlanding". They want to take the path not often chosen and arrive at a place few, if any, have ever been. To accomplish this, they need a very different trailer – an Overland trailer.
I recently ran across a couple, both of which are built in Canada. Even if you never want to camp with hydro and water hookups, it's interesting to see how the RV industry has expanded its designs to accommodate those seeking the solitude of the true wilderness.
Mission Overland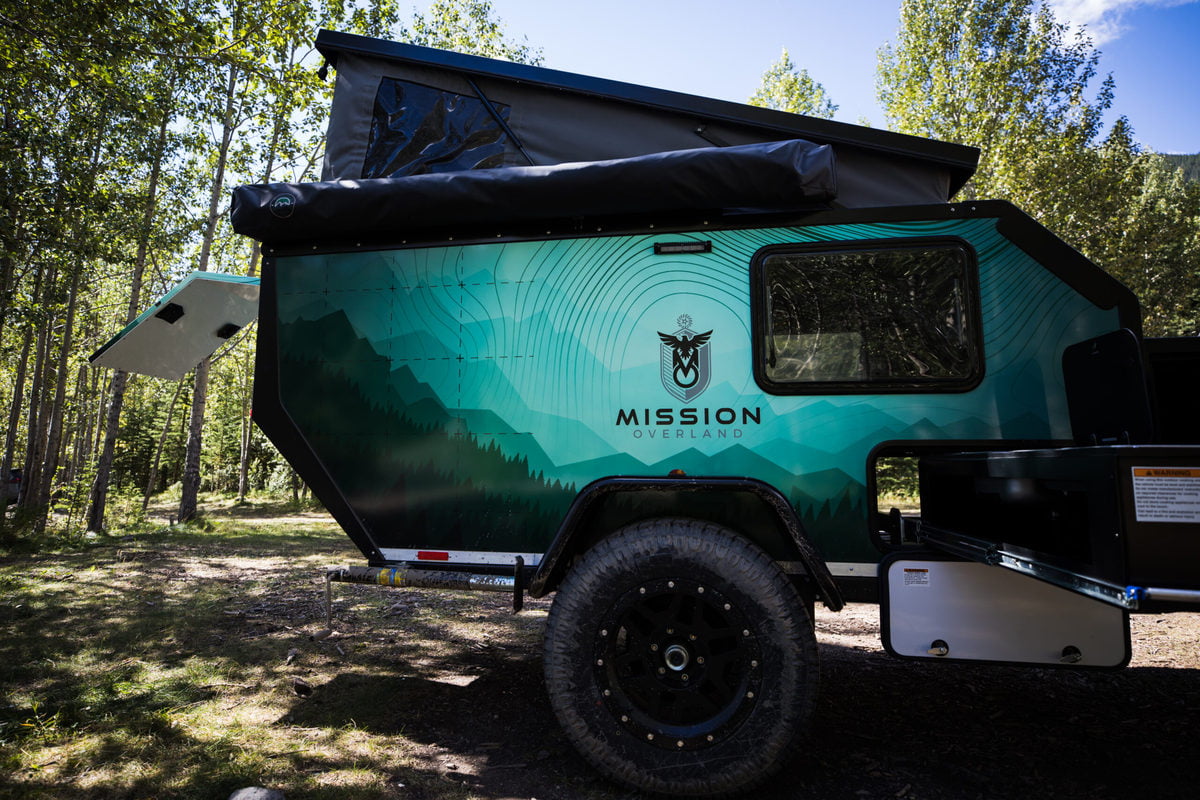 Mission Overland is located in Lacombe, Alberta. Its Overlanding trailer is called the Summit.
The company says the Summit was designed for everyone and can handle a wide array of adventures. It will sleep a family of four who are looking for some remote adventures.
The Summit is built with aluminum and composite material making it resistant to mold and water damage. With an independent suspension, the Summit is durable enough to handle tough roads, yet light enough that a small SUV can pull it.
Key Features of the Mission Overland Summit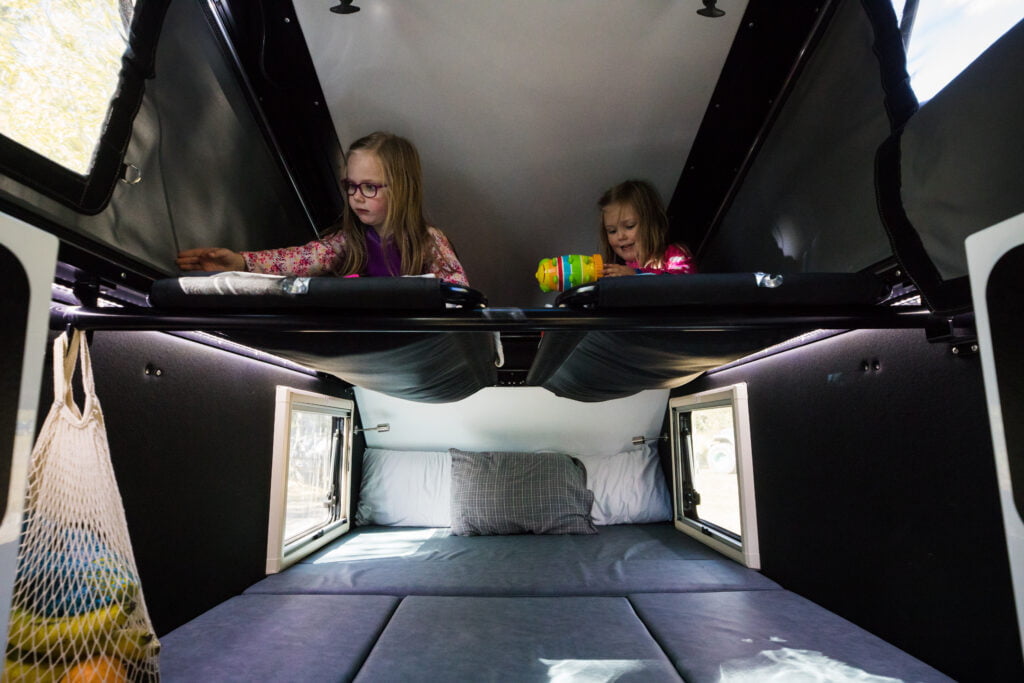 Clam shell retractable roof
Large windows, bug screens, and privacy blinds
76 inches (6'4″) of standing room when roof is popped
TRUMA Combi Eco heating and hot water unit
Fully insulated walls, ceiling, and floor
Queen bed with 4" medium density foam
Wooden swivel table with seating for four
External hot water shower
Slide out dual-zone 69L fridge & freezer
Slide out kitchen with dual burner stove and sink
On demand hot water
37 gal of fresh water storage
Timbren axle-less suspension
22 inches of ground clearance
Nine internal storage compartments
Mission Overland Summit Specifications:
Exterior length (tongue to tail): 15'
Exterior width (fender to fender): 86"
Exterior height: 79"
Fresh water: 37 gal
GVWR: 3500 lb
Dry weight: 2250 lb
North Overland Trailers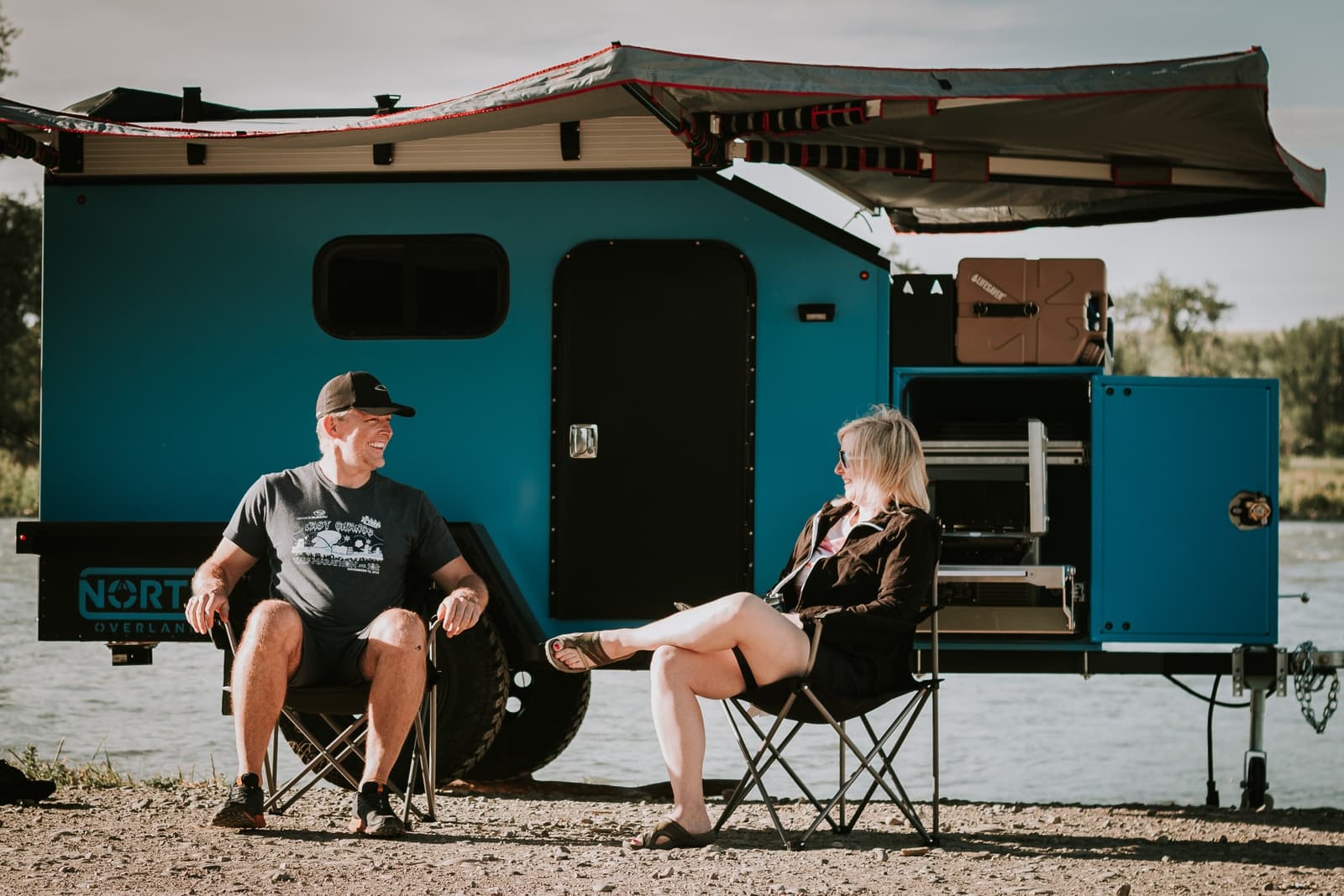 North Overland is also an Alberta company, located in Calgary. It bills its Overlander, named the Rebel, as off- road capable and beginner accessible. It brings the outdoors to those who want to get experience it without the complication of a large RV in tow. It's also perfect for the hard-core enthusiasts heading out to the rugged wilderness.
The Rebel is built with heavy wall aluminum tubing for strength and durability. Pieces are CNC cut and bent for consistency and 3M VHB bonding ensures flexibility and strength for the exterior.
North Overland Rebel Standard Features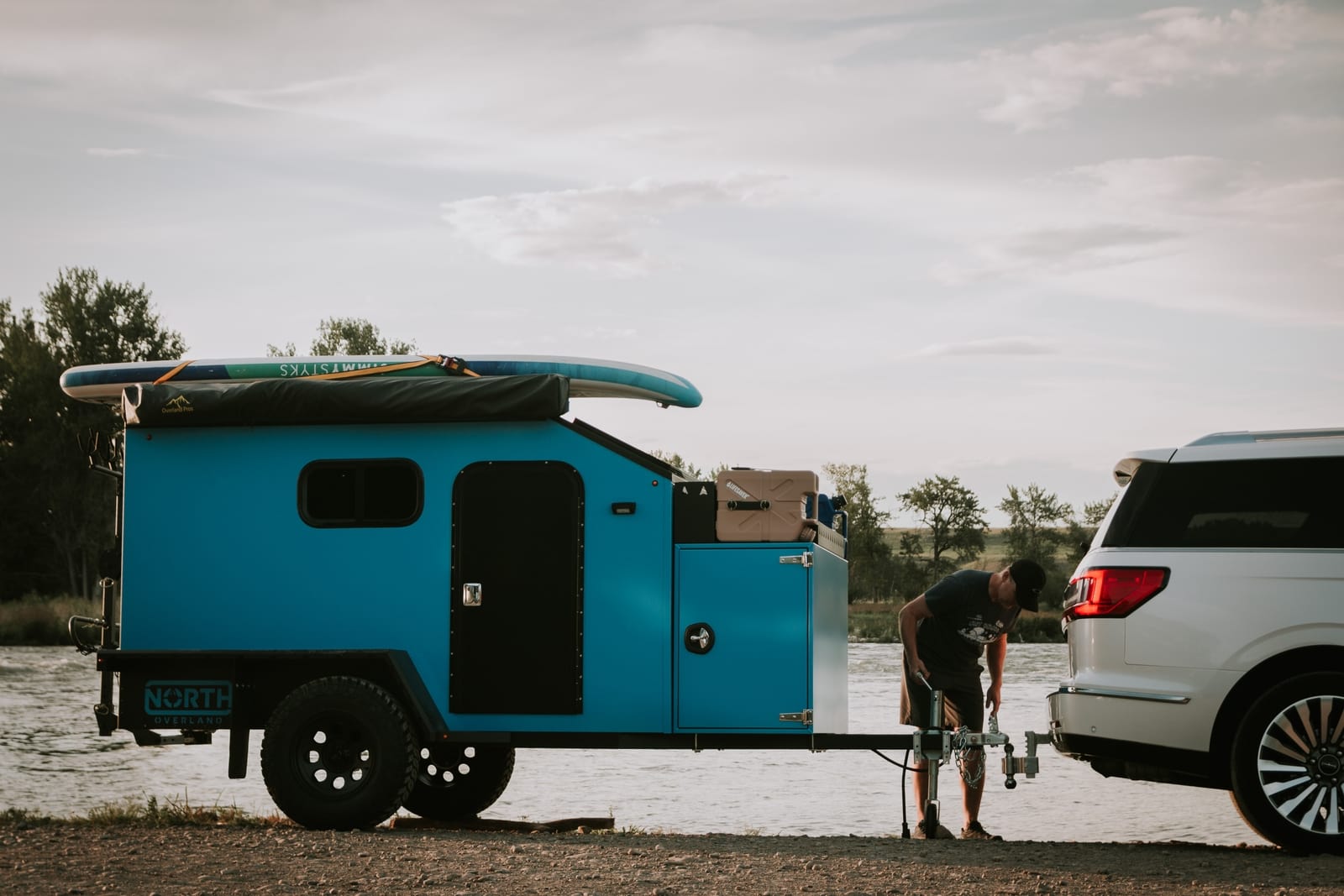 Fully powder-coated exterior
Vinyl plank flooring
Fully insulated
30" rugged off-road tires
Heavy-duty roof rack
Additional front storage rack for firewood or camping accessories
4.9-gal Lifesaver filtered drinking water system (charcoal filter and spray wand)
Two-piece mattress for easy storage, made of four-inch density foam complete with zippered fabric cover for easy washing
Slide out outdoor kitchen
45L fridge freezer combo
Screen door
Dimmable interior LED lights
Exterior LED lights
Dual USB's inside and out
700W pure sinewave power inverter and deep cycle battery
Dual 120V outlets with USB's
100W Solar package
Z-amp Solar expansion port
Side door (24"x46")
Large rear doors (51"x54")
24"x12" tinted window (with slide opening)
Custom 57" fenders with mud flaps
L-track storage solution
The simplicity of the Rebel design means you have everything you need and nothing you don't, says the company. However, other comfort options are available.
North Overland Rebel Specifications:
Exterior length: 8'
Interior height: 56"
GVWR: 2500 lb