Recent events like the flooding in Europe and wildfires taking place in British Columbia, Ontario, Spain, Greece, and California are the kinds of threats we will soon be facing on an increasingly regular basis. The most natural question to ask in times like this is this: How do we protect ourselves and our loved ones from the everyday effects of climate change?
Even if you're in a place that hasn't been impacted by a singular or specific devastating event linked to climate change, there is no doubt that climate change impacts all of us. Record-breaking temperatures and droughts that sparked the wildfires are present in other places as well and cause significant damage. Because of this, many are suffering from respiratory illness and irritation, and it's increasingly common for farmers to lose entire crops, which impacts our food supply. Poor atmospheric and growing conditions also lead to nutrients being leached from the soil. This means future crops won't have the benefit of rich earth to grow in, making the problem even worse.
For RVers, part of the call of the open road is undeniably the fresh air, but when that fresh air is reaching 39 degrees Celsius regularly with the humidex in northern parts of Canada, the lure of the air conditioner quickly becomes a much stronger call. Or, if the temperatures don't impact your ability to enjoy your outside activities, you still need to consider the importance of lowering your temperature after prolonged exposure to the heat. This is especially important when doing any form of exercise or activity that causes exertion (with water loss through increased respiration) and sweating (loss through skin). Dehydration from both factors can impact multiple organs and respiration, as well as heart health.
Vulnerable groups like seniors with pre-existing health conditions, infants, and pets are often the first to suffer from the heat as they may be unable to communicate when they are uncomfortable. So these groups benefit from the use of a soft starter to keep cool. It's also more difficult for their bodies to regulate temperature. This means they are more likely to suffer the ill effects of the heat without it being noticed. Having the body return to a normal temperature after a period of elevation is important for the regulation of other physical functions as well, making the soft starter an important piece of first aid so that dangerous conditions like heat stroke and heat exhaustion are prevented.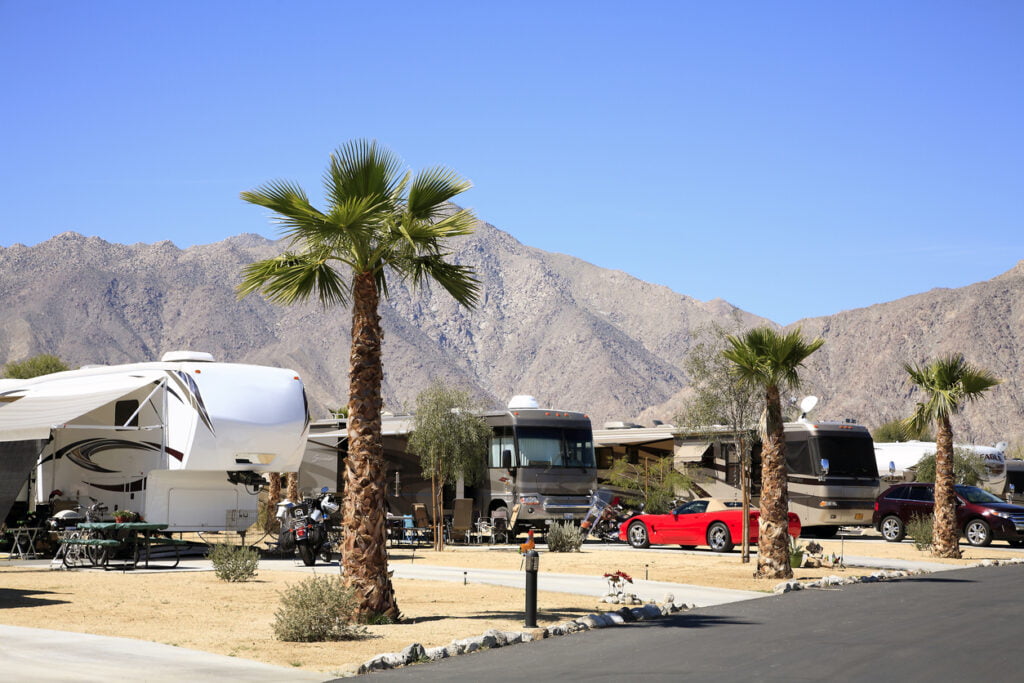 There is a growing problem for RVers out on the road today. The majority of RVers have a motorhome, 5th wheel, big travel trailer, or a toy hauler that has a minimum of two air conditioners. Most campgrounds only have a 30-amp connection, meaning you can only start one air conditioner unit because of the initial power spike to get the second unit started.
The least expensive and fastest solution to this problem is to install a soft starter like the one sold by SoftStartRV. This specialized small generator's ability to allow the RV to run both air conditioners at the same time makes sure you can always keep reliably cool. It is possible to rewire some larger rigs to fix this problem, but just like the other option of purchasing and installing a large generator, this could set you back some two thousand dollars or more. Additionally, these aren't DIY projects you can easily do yourself or overnight. This is where the idea of a soft starter really starts to make sense as the most sensible option to pursue.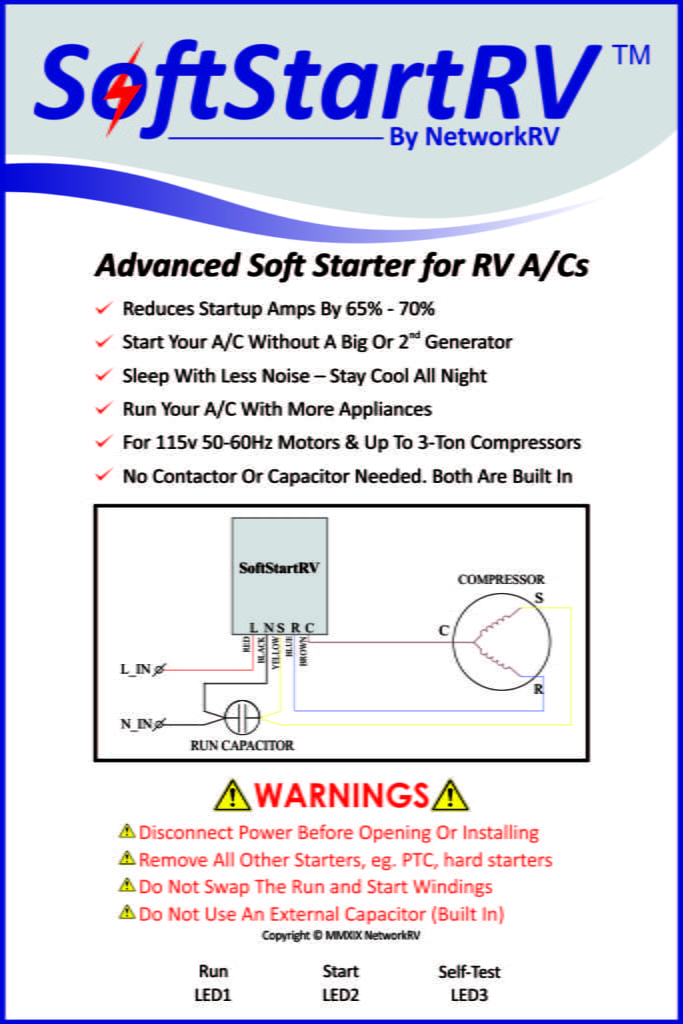 So what exactly is a soft starter? A small generator (under 2 lbs.) that you can install yourself or with free live installation help in about 45 minutes. This lightweight solution allows both air conditioners in your RV to run without a power spike or losing the ability to use other powered items in your RV because not as much energy is required to run just the compressor itself. The power saved by not having an initial spike leaves enough power available to run other appliances like your fridge, hair dryer, blender etc. or even medical items requiring power to run like CPAP or oxygen machines.
The ability to ensure reliable power also makes the soft starter an invaluable resource if you find yourself staying in your RV for extended periods of time. This has become a reality for many after disasters like wildfires, floods, and even tornadoes like the one residents in Barrie, Ontario recently experienced, leaving many unexpectedly without shelter.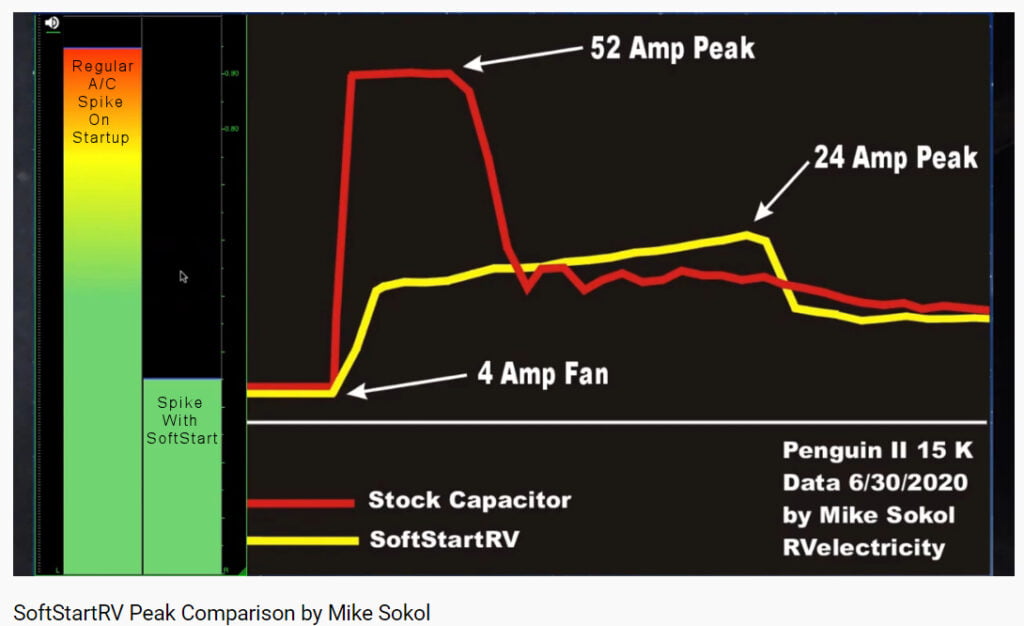 In addition to being the most inexpensive option for power spikes and availability at under $350 (see bottom of page for extra Explorer RV Club discount), and easy to install yourself, the smaller size also means a quieter turning-on. It's able to give you a better night's sleep by reducing the dreaded 'thump and shake' of the air conditioner as it turns on. No one wants that unwanted middle-of-the-night wakeup call.
The rate of RVers has been increasing steadily for the last two years, meaning that demand for mobile power will increase further as more vehicles and families enter the market, just like the demand for WIFI as more people have begun to work from home. This will also mean more competition for RV-friendly spots in parks available with sufficient electrical, so it might be a worthwhile idea to investigate making your second home a smarter, safer space that can act as a refuge in times of crisis as well as a retreat from the world.
More Ways to Keep Yourself Safe on the Road
Always know the local radio station for reports – especially if WIFI/cell service is down
In parks, ask at the office if they have an evacuation plan
Proper actions to take when outdoors in the case of tornado, flood, or wildfire warnings etc.
Review locations of emergency exits in RV and decide on a rendezvous location
Have the local number to call for help on you at all times
Explorer RV Club is pleased to partner with SoftStartRV to help with a growing problem for RVers, especially who travel south to warmer climates. This #1 North American bestseller was created by two passionate RVers who like us, are even more passionate about keeping what's most important, protected, and that means you and your loved ones.
Together with Brian & Doug, in addition to free shipping, we're passing on an extra savings of $30 just for being part of the Explorer RV Club family! Which means instead of $329, you only pay $299. Enjoy a risk-free 90-day money back guarantee and free shipping.
You must purchase through this link to receive your exclusive Explorer RV Club discount.
Stay comfortable, cool, and most importantly to us, safe, wherever your travels take you. Find dozens of live video installs, DIY tips and testimonials/reviews from other RVers who've taken the soft starter route to a life where you never need to worry about having enough power on site. See customer feedback and FAQ here.