Like many of you, I browse the internet in the depths of winter, dreaming about the start of the spring camping season.  And, what's better to salivate over than new RV gear. So, whether looking to update, replace or buy for the first time, it's simply a fun way to pass the cold, dark hours of winter. What follows are 10 items that caught my eye while surfing. Now, some of these are new, some are simply smart and have been around for a while. I pass them along because I liked them – however, I am not recommending any product shown here – still, have a look and have fun dreaming.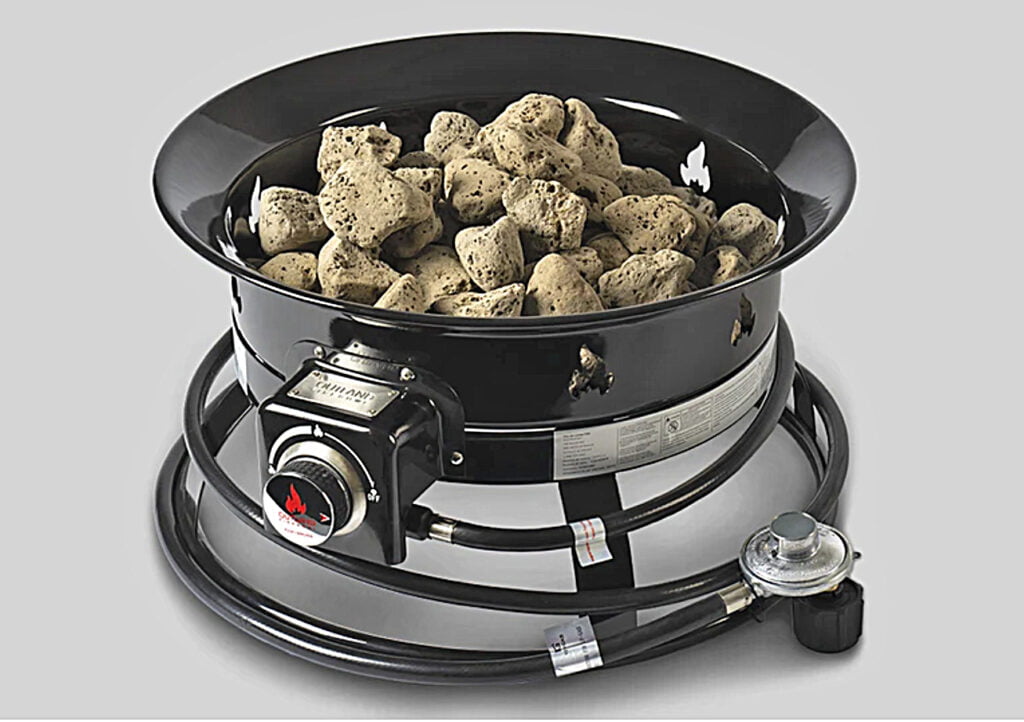 Camping and a fire – must have.  But firewood is sometimes hard to find, dirty and there are restrictions to transporting it outside your area.  How about a campfire at the touch of a button instead?
Easily start fires anywhere
Compact and easy to transport
Approved during most campfire bans
Includes cover and carry kit
Togo Roadlink C2 (WF2-TH2)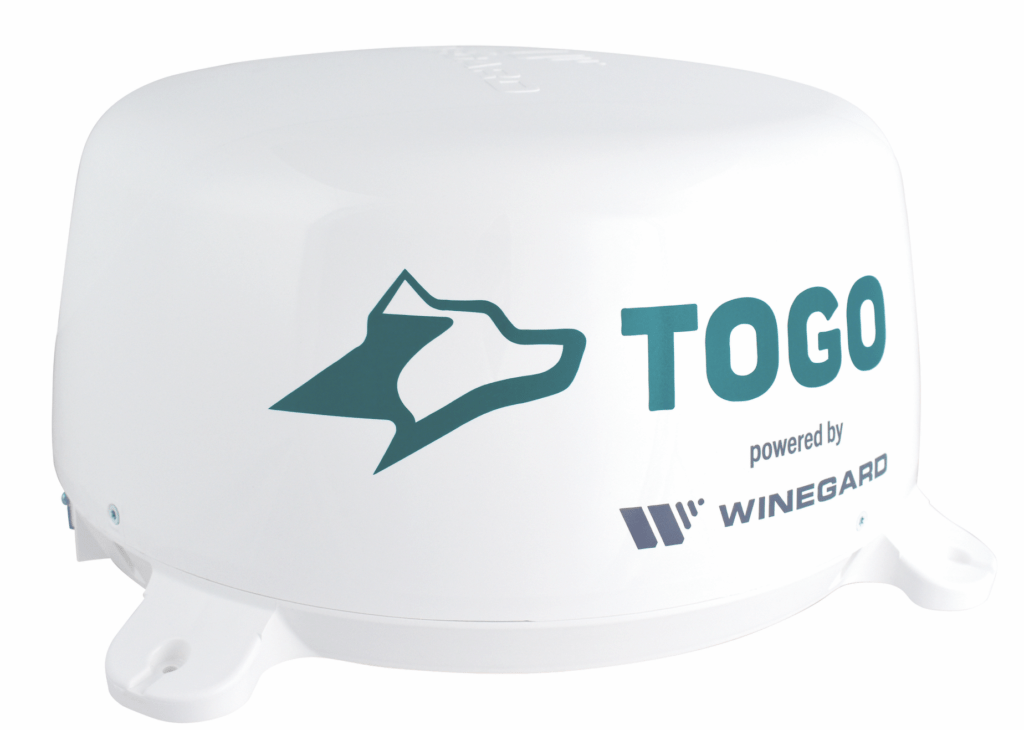 Hey, we must stay connected. Face it, the days of being off the net are over. More importantly, it's now not a big deal to get Wi-Fi in the RV. Why wouldn't you want it?
Get Wi-Fi from almost anywhere!
Advanced hardware, engineered for RVs
Easy to install
Exclusive data plans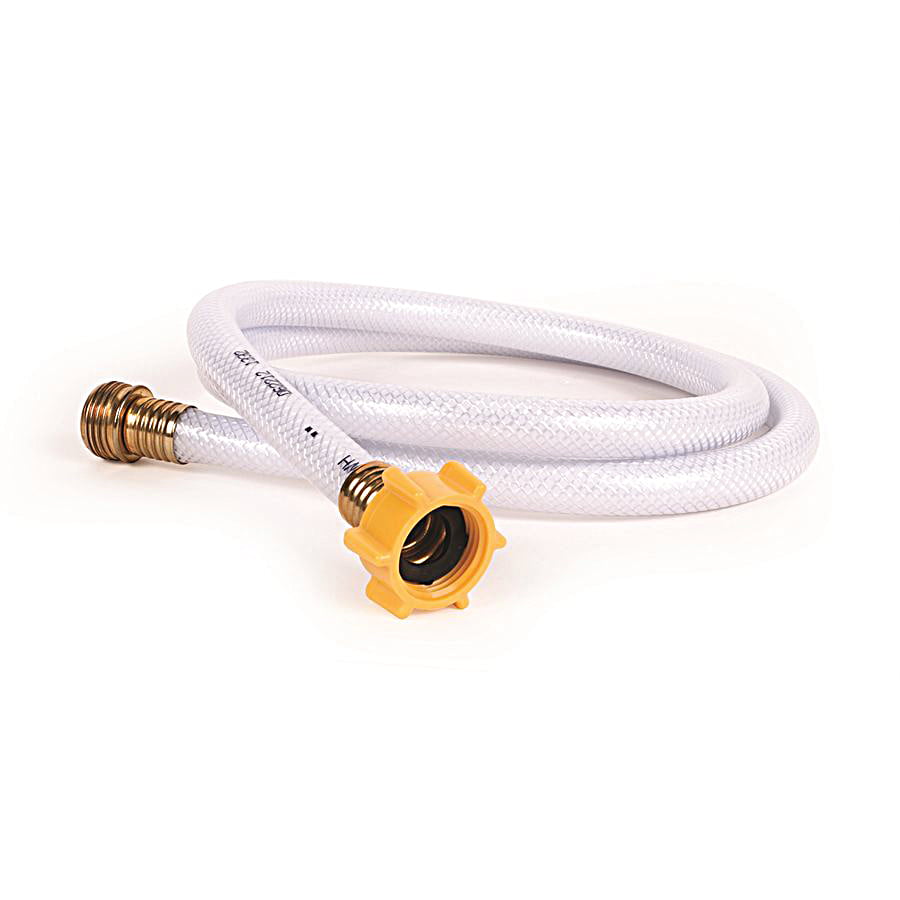 This caught my eye because I've always used whatever cheap hose I had lying around — and I've had lousy tasting water because of it. No more though.
Lead, phosphate, BPA free
Drinking water safe: Made of NSF certified hose; won't impart a strong plastic taste to the water
Anti-Kink design

Seems Camco has given a lot of thought to RVers' needs – a key one being the dump hose.  And from what I've been reading, hoses are not all created equal.
SUPER kit includes two 10′ 18mil super heavy-duty HTS vinyl sewer hoses with pre-attached swivel fittings
Fittings swivel 360 degrees
Included 4-in-1 adapter is compatible with 3-inch slip or 3-inch, 3-1/2-inch and 4-inch NPT threaded sewer connection
Easily stores in 4-inch square bumpers
Includes a bonus clear extender so you can see when your tank is empty, plus 2 bayonet and 2 lug end caps for storage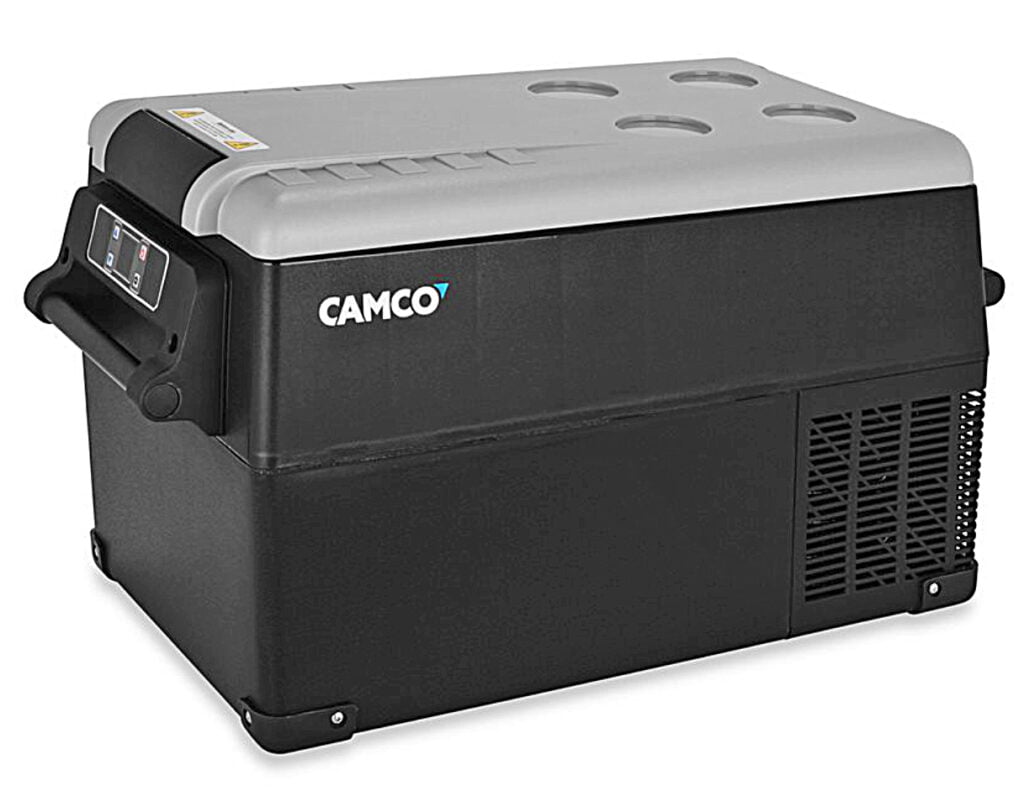 Not all RVs come with refrigerators – in fact, more small units without one are coming on the market all the time.  Here is a nice small, portable solution to cooling – it even freezes.
Ideal for road trips, RVing, camping,
Electric powered: Cooler plugs into standard 120V AC outlets and 12V DC vehicle outlets for superior, regulated cooling
Single zone cooling: Features dual internal compartments with single zone cooling; adjustable temperature range: -4° F to 68° F
Storage capacity: 35-liter cooler accommodates up to (36) cans; removable wire baskets provide maximum storage space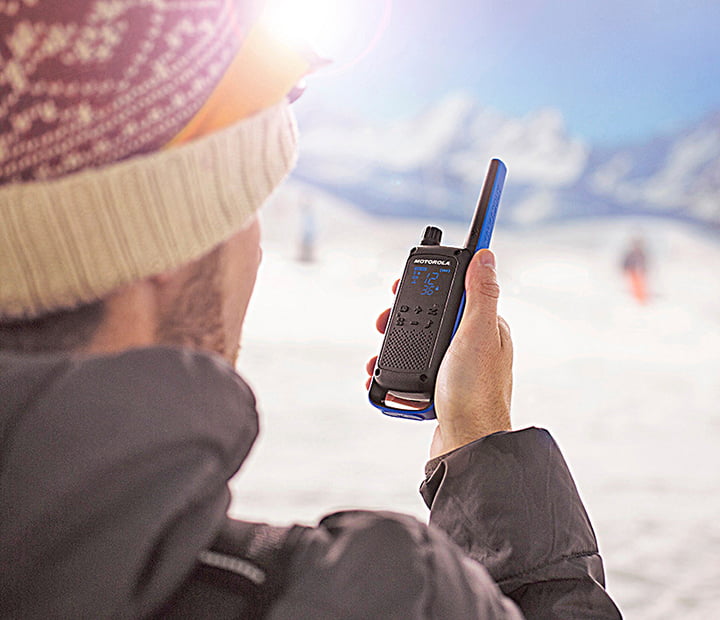 Walkie-talkies are not just for kids. Smart RVers are using them to set up for either inside or outside communication – they cut down on the yelling! Good units also make it easy to keep in touch around the campground, park or points of interest.
Designed to battle the elements and survive any weather you can find on your adventure so you stay connected.
Stay tuned-in to weather updates and send an emergency broadcast to anyone in range in case of emergency.
Quickly pair all radios in your group with the touch of a button to spend less time preparing.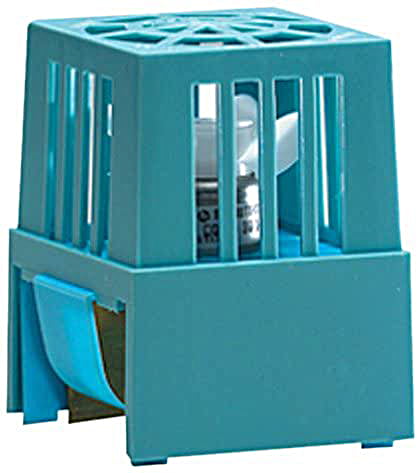 Getting the fridge to cool down when you set up camp is a known annoyance. How to speed it up?  This simple device will cut your cool-down in half.
Cuts initial fridge cool-down time by 50%
Reduces food spoilage
Helps RV fridge use less energy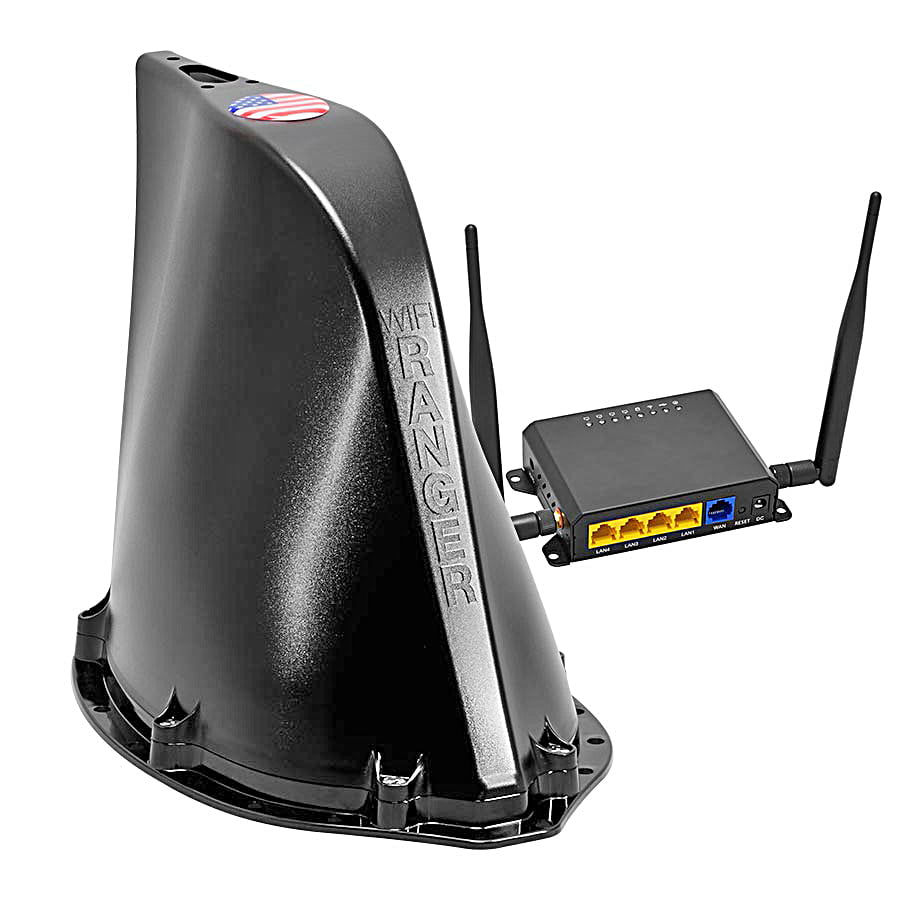 Most parks offer Wi-Fi today – but the strength of the signal can be sketchy, particularly if you're assigned the spot furthest from the camp modem. Here is a way to boost that signal.
Extends the park Wi-Fi signal, indoor and outdoor range
Improves connection at campgrounds
Entry-level performance – 2.4GHz Wi-Fi, 100Mbps
LAN, LTE connectivity and also USB accessible
The Cat 4 Modem is built-in this package.

More folks are towing with smaller SUVs today – vehicles that don't typically come with towing mirrors.   Here is a solution.
Dometic Milenco Aero3 offers superior vision and a no-vibration view far past your trailer.
Perfect view adjustment allows the head to rotate 360 degrees.
Attachment mounts on all existing mirrors, including curved mirrors.
Complies with the very latest pedestrian safety laws and is engineered to minimise injury in the event of an accident.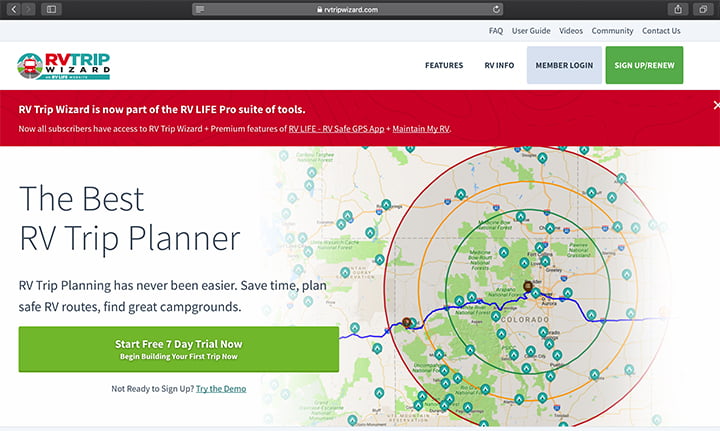 You've got Wi-Fi, cell phone reception and several devices – why not put them to work organizing your next trip? This RV Trip Planning app will save time, plan safe RV driving routes and find great campgrounds.
See the route you are taking, with campgrounds, gas stops, points of interest and more highlighted.
The app gives you access to over 20,000 campgrounds with reviews by real RVers, including hookups, features, etc.
It customizes RV safe routes to the height and weight of your RV. Avoid low clearances, steep grades, and propane restrictions.
The app suggests unique places to explore. This list is ever-growing.
Have a web browser? So, don't worry about downloading any applications, or applying updates. It's all built on the web.