The new Ford Bronco is billing itself as an icon. It may be a bit soon to give it that title, but it does legitimately hold the title of inventor of the Sport Utility Vehicle (SUV) label. Back in 1964 they used that term in an advertising campaign – and it's been with us ever since.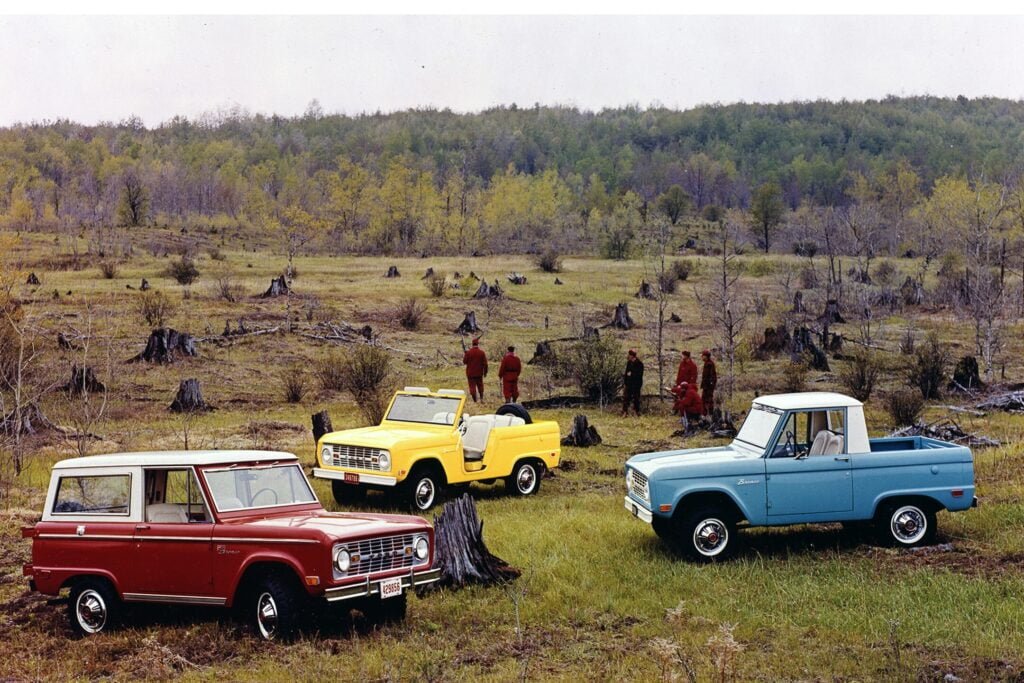 Of course, there were the original Broncos built for a decade or so. Then the Ford Bronco II was launched – and finally in the later 80's came the full-size Ford Bronco. Each was related in name only. Now, after more than 25 years of sitting on a shelf the Bronco name is once again being dusted off and fixed to a new vehicle – one that is aimed to compete with its arch rival – Jeep.
Frankly, it's the success of the Jeep brand over the past 10 years that no doubt spurred the boys in Dearborn to resurrect the Ford Bronco. Well, today I have seen it and had a chance to drive it and it is impressive.
Now, just to make sure there is no confusion – there is a Bronco Sport, launched this past spring. It's based loosely on the Ford Escape. Meanwhile the Ford Bronco is a completely different animal, heavily engineered towards tackling the off-road world – and knocking Jeep off its rock-crawling pedestal.
Like Jeep, Bronco comes as both, a two-door and four-door model. On my first 3-hour test drive I had only the four-door model to test, so I'm guessing the two-door will be better off-pavement, because the four-door truck was a beast in the mud.
It's always fun to review a brand-new to the market vehicle and Bronco two- and four-door SUVs were designed and engineered from a clean slate. Still, when it comes to open-air driving, you can't help but notice the similarities to the Jeep.
Bronco will give you an open-air afternoon in just a matter of minutes. Available modular roof panels can be removed by one person using simple latches. Rear quarter windows can be removed simply by releasing a latch for each window. Two people can remove the rear hardtop after removing a few fasteners. You can even remove the four fender flares in just a few minutes each.
The look of the new Ford Bronco relies heavily on its 1960's history and you will never forget it's a Bronco as the logos are stamped on the body and interior fasteners. You'll also find it on the frameless doors, fenders, bumpers, grille, and grab handles. The frameless EZ Air doors can also be removed by taking off two bolts and disconnecting an electrical connector. Each door takes between two and four minutes to remove.
As for accessories – threaded Bronco logo mounting points from the factory fit accessories like LED pod lights to sideview mirrors and of roof racks to the top sport bar. Available modular front and rear bumpers also come with threaded taps to mount winches, safari bars, and LED lights.
This Ford Bronco carries a variety of packages – each offering increased off-road options. So, while aimed at Jeep – I suspect that this new competition will increase sales for both companies. It's unlikely that one would dominate.
I'd like to invite you to witness our first off-road drive in the Bronco at our Truck King YouTube channel.