The RV industry rarely offers new, cutting edge technology – but, they do know a good idea when they see one. In this case I'm talking about the new Smart RV; an innovation that lets you check and run systems right from your phone. Following in the footsteps of the auto and home industries, RV's can now communicate with your phone, at a distance, letting you monitor tank levels, control HVAC systems and even retract your awning when you are no where near it. Be it Apple or Android, RV builders are installing the interfaces needed to quickly and simply pair you phone with your coach. The advantages are obvious.  Here are just some of the systems that are already on the market.
AIRSTREAM
Using a compatible iOS or Android phone, Airstream lets you monitor your fresh water and holding tank levels with its Smart Control Technology. For the AC & Heat Pump, you can set the perfect temperature before and after your adventures. Your RV's interior is pleasant and comfortable as you can run the powered vents while you are out. For greater driving safety, Airstream has added a Tire Pressure Monitor System. This real time monitoring is on all five tires with or without vehicle movement. You can also monitor battery and propane levels.  If the wind picks up and you're away, confidently close the awning to protect your property. If you are out you can also locate your trailer – using the GPS locator to navigate back to your Airstream. After a long day of hiking, turn on your interior and exterior lights from anywhere for a safe return.
LEISURE TRAVEL VANS
For 2020, the Unity by Leisure Travel Vans is using the Dometic IoT system that features a touch screen that can also be controlled remotely from a phone or tablet. The all-new Dometic IoT Solution allows users to control and monitor their RV's components with the touch of their finger. ​Six touchscreens are conveniently located throughout the coach controlling the RV's lighting, climate control, awnings, water heater and tanks, water pump, batteries, inverter status, and LP Gas. These screens also let ​RVers customize comfort controls as well as run multiple tasks at once. Scenes can also be automated to run at specific times throughout the day. Behind the scenes intelligent ​predictive monitoring provides a forecasted view of the system's usage indicating when critical resources are reaching their limits, and of course, the system can be controlled remotely from a smartphone or tablet. As Dometic is an OEM supplier to many RV builders this Dometic IoT system will no doubt be available across numerous brands.

JAYCOMMAND SMART RV SYSTEM
Jayco has also launched a Smart RV system making it possible (as they say) to control elements of an RV from the palm of your hand. With the all-new JAYCOMMAND Smart RV System, you can control and monitor your tank levels and some of the most important features and amenities of your RV from virtually anywhere. You can even stay connected to the comforts of your Jayco unit even when you're far from it. Jayco is calling this their "smarter" camping experience!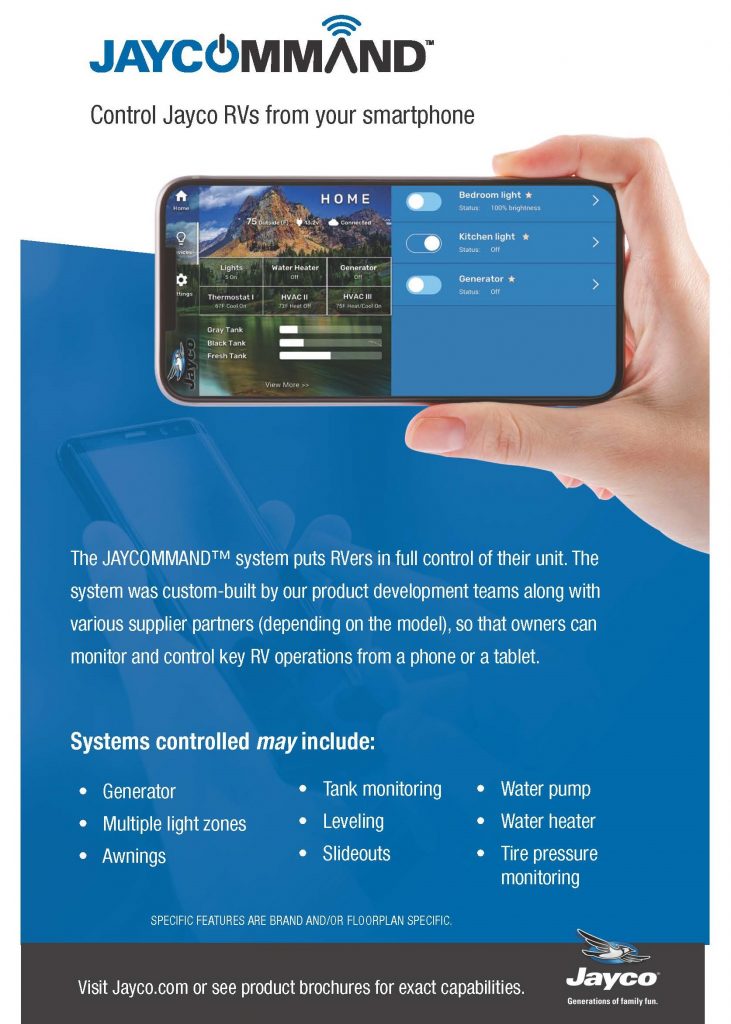 LIPPERT COMPONENTS
Lippert is another OEM supplier that has introduced its own system called OneControl. Like the others, this OneControl technology lets RVers control and monitor their many RV systems, all from the unit's digital touchscreen or on a smartphone. When using the OneControl app with OneControl ConnectAnywhere or OneControl Wireless, you'll have the internet connectivity needed to run everything like, awnings, lighting, auto levelling systems, water tanks and more.
These are just some of the Smart Phone enabled systems in use now; a tech direction that will certainly continue to grow going forward.  But, as I said off the top, none of this is shockingly new – if anything the RV industry is simply putting available technology to work as other industries have already done, but that doesn't mean that they aren't looking to the future.
Consider Erwin Hymer's self-driving concept – Galileo. German RV builder, Erwin Hymer, is jumping into the electric RV market as well as speculating on the possibility of using autonomous vehicle technology with their Galileo camper concept. This concept vehicle is less a camper and more a self-driving apartment on wheels, with a modular camping pod sitting on an electrically-powered flat chassis offering full customization, and a relaxing holiday from start to finish for the user. This is a concept, but it's not out-there Buck Rogers stuff. Everything needed to make this concept a production reality already exists today.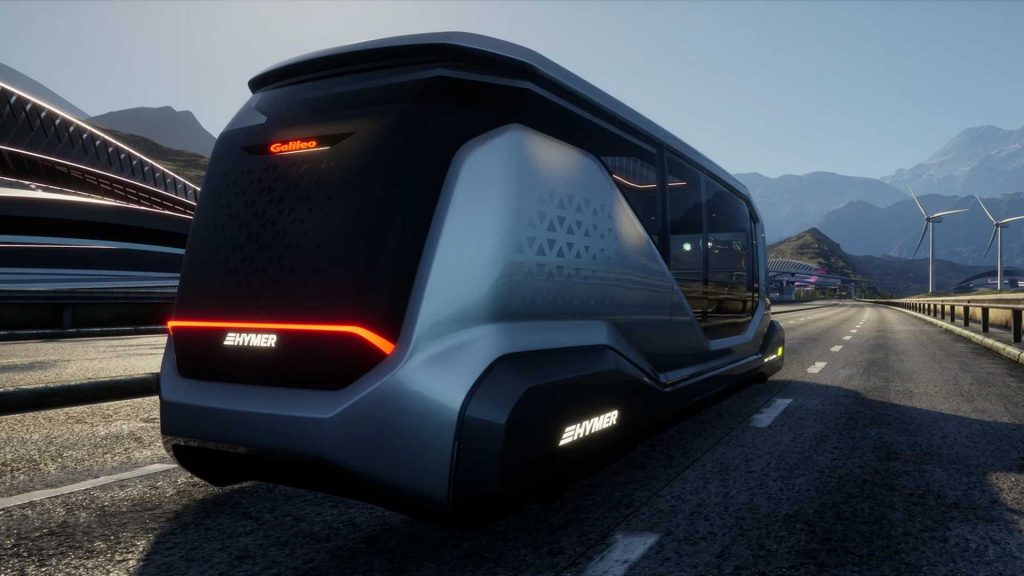 KZ Recreational Vehicles has also shown a concept called the Sonic X concept. Along with its parent company, Thor Industries, it managed to inject a number of fast-growing trends into a single trailer. The 26-foot concept trailer is aimed at off-grid self-sufficiency, relying on 1,000 amp-hour lithium batteries and 1,000 watts of solar power. It also carries 83 gal of water, that is run through a water extraction and filtration system to prolong the stay. The company says this trailer can help you live comfortably, whether just outside city limits or hundreds of miles away from the nearest slab of concrete.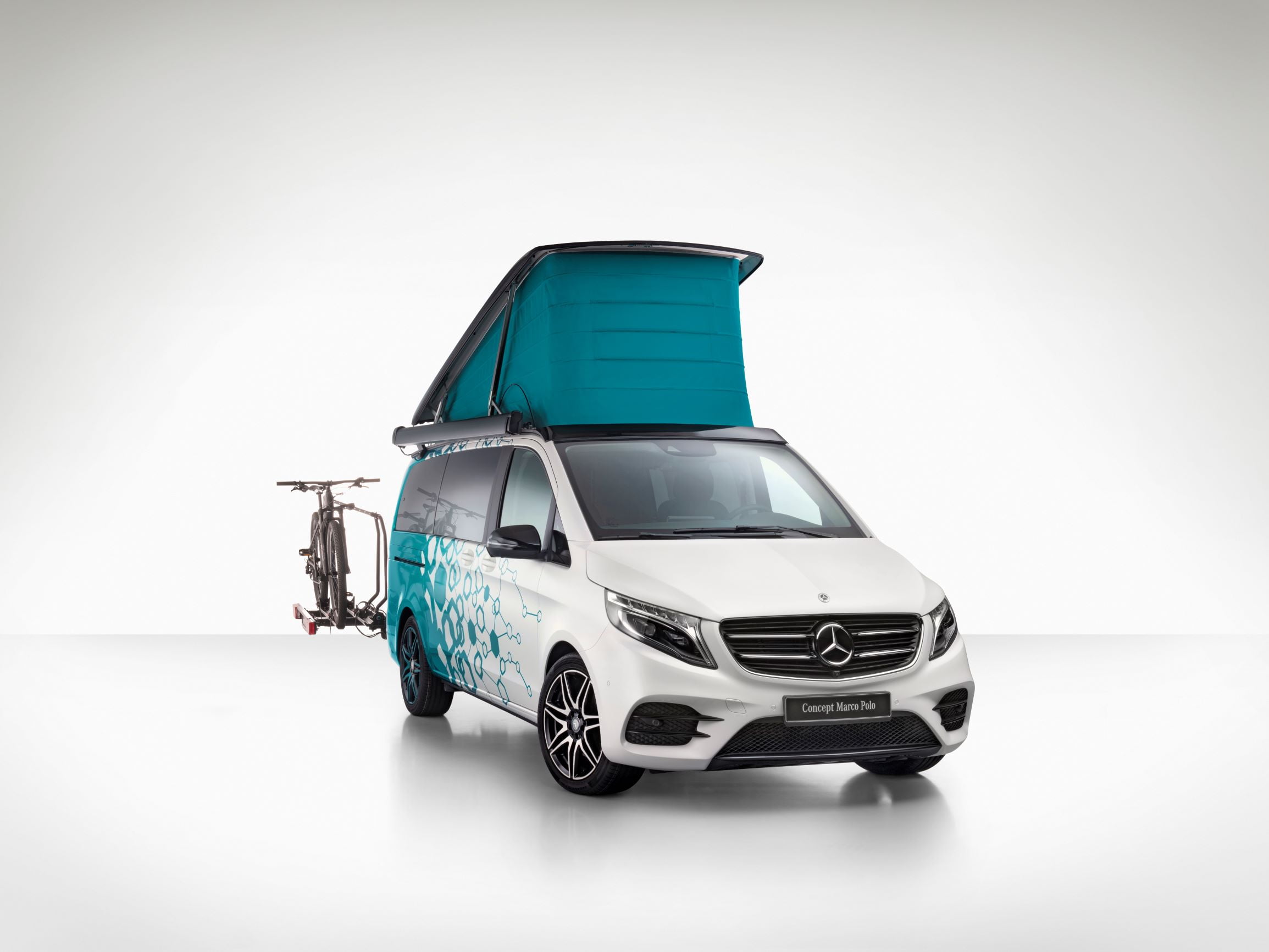 Mercedes Benz has shown a camping concept called the Marco Polo. This pop-up Class B van was shown with a voice-command control that takes the Smart RV concept to the next level with convenience well beyond current-generation touchscreen and mobile device tech. Imagine arriving on site and simply saying "Hey Mercedes, I want to relax," and the van sets itself up, popping the roof, levelling the suspension, deploying the awning and even darkening the tinted glass – no more window shades needed.