RVing is a family adventure, now more so than ever as younger families and extended families are taking to the road as well as a smart solution to summer travel plans. And as we know from our own families, certain family members have different or increased needs when it comes to their health and well-being. This is where it becomes not just necessary but vital to think about safety on the road not just when you're driving or even IN the vehicle.
AirCon-sider this…
The biggest CON of RVing and long road-trips, is definitely the anticipation (or dread) of lack of air-con access at a campsite, or having your air conditioner fail and being stuck sleeping in a swamp on wheels.
It might make for a trip to remember, but NOT in the right way and depending who you are travelling with, air quality, temperature and ventilation are paramount in protecting pets and loved ones.
Who is in the Hot Seat?
Pets like dogs, cats, rabbits, other small mammals
the elderly
small children
people with breathing problems or other health conditions like a history of heat stroke or high blood pressure etc.
Hotdogs not Hot Dogs!
Humans regulate their body temperature by sweating (boy, do we know that for a fact!). But did you know that many animals can't sweat? And they're stuck in a fur coat 24/7 which they don't have an option of taking on and off and stripping down to a speedo like Uncle Mike at the beach (at least the fur coats stay in fashion!)
A Budget BLOCK-Buster: Light Blocking Curtains & Reflective Insulation
The low-tech and cheapest option – also the quickest to explain, is to replace your curtains with 'blackout' or light-blocking curtains, or to use reflective materials like window visors . Blocking out the light for the most part means blocking out the heat!. Even if you just install them in the bedroom for extra comfort at night when you don't need to look out the window anyway, it could be just enough relief to save you a couple extra zzz's. Upon 'reflection', this is probably a good idea for anybody!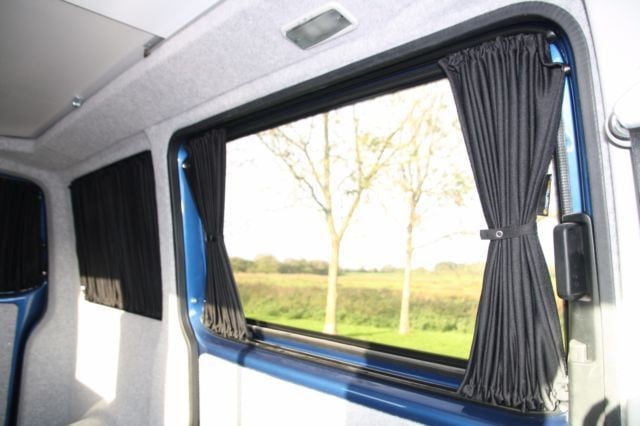 You (LEDs) Light Up My Life: Replace Incandescents with LED light bulbs
Older vehicles especially will have incandescent light fixtures, which get HOT, as we all know from burning our fingers on them (time and time again, if the lesson is not learned!). Replacing them with LED (which also use less energy) is also an easy task that's not likely to get you 'hot around the collar'. All you have to do is match up the base of the incandescent light to the LED and install like any other light bulb. How many family members it takes to screw in a light bulb is YOUR business (and bad joke!).
While this option does cut down on heat, as well as environmental impact, it is only a solution for heat originating inside the RV from any fixtures rather than outside by the sun.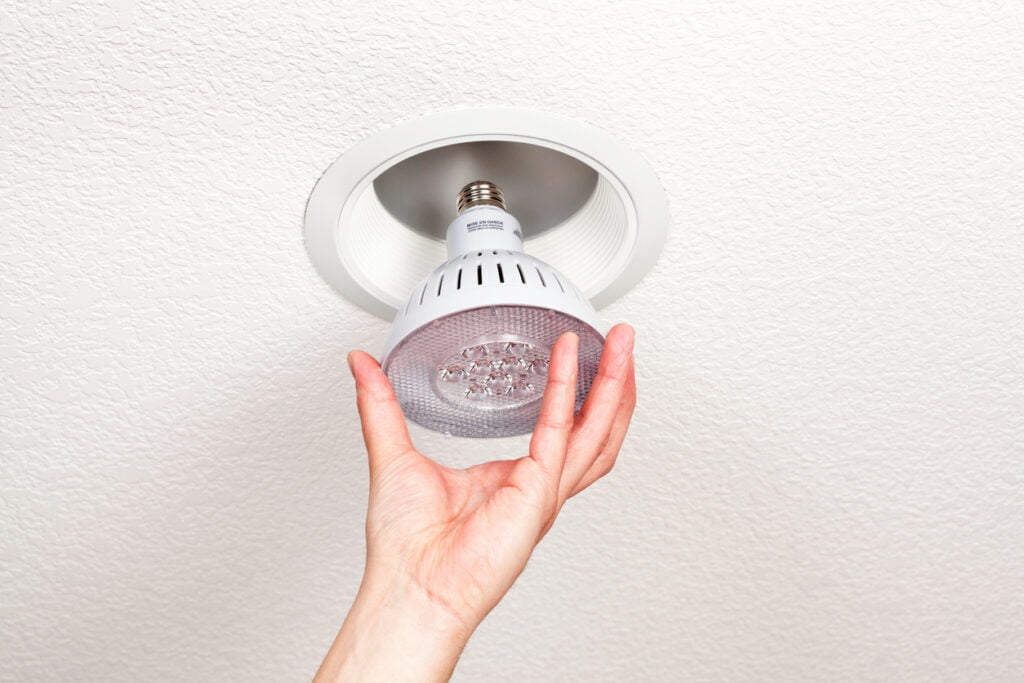 The PERMA-frost (or The Failsafe):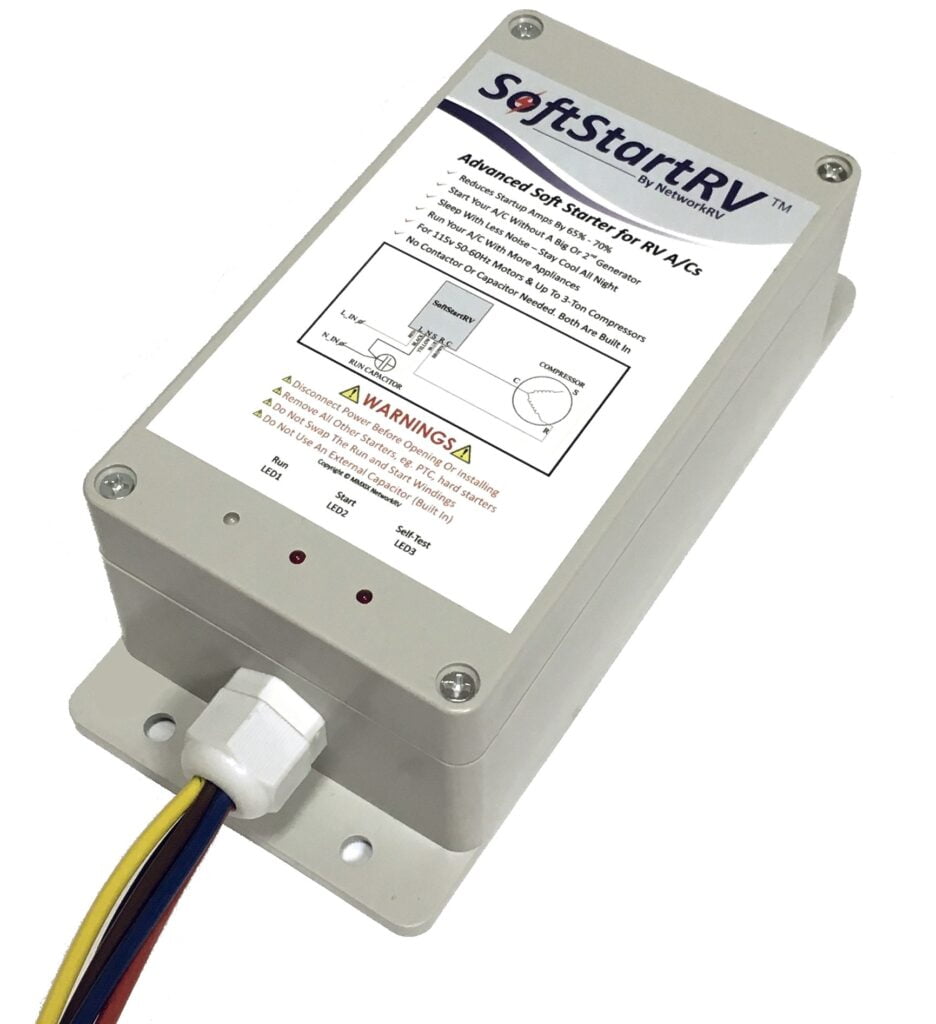 Anyone who boondocks, moochdocks or stays over at campgrounds knows the difficulty that can come with setting up camp – even when you drove your camp in! Power spikes that occur when you attempt to connect cause failures and fuse outages will will definitely cramp the way you camp. The SoftStartRV reduces these spikes by about 70% on average, a Honda EU 200i generator starts your A/C q-u-i-e-t-l-y so no one is woken by a 'thunk' in the middle of the night and only uses 30 amps to power two generators. This way you can also avoid prohibitively expensive rewiring fees to install a 50 amp system. And by going 'small-but-mighty- you save hundreds of dollars in costs as opposed to emptying your wallet to buy an expensive large generator system you then have to carry with you and set up.
Here we answer some questions sourced from our own community of RVers about what matters the MOST when considering purchasing any equipment or technology for their vehicles:
Is it strong enough to cool the entire RV? YES. And not only the RV, you can run a fridge, a blender and a hair dryer at the same time without fear 'blowing it' (a fuse that is.._
Do any family members have back problems or medical concerns that don't allow them to lift heavy weight? This is no fifty or sixty pound generator – it only weighs TWO pounds!
Also Offered: Free Tech Support with LIVE Installation and an actual ex-engineer human on phone!
Only thing we can think of? The super list of PROS this lightweight heavyweight AirCON offers needs a (shorter) cool superhero name like The Perma-frost or something, because its cool does not quit!
So RVers and boondockers, keep your whole space cool with the SoftStart RV and set up camp with just 30 amps!
Editor's Note: I met Brian and Doug- the heads of the SoftStartRV operation for the first time since I took over this position at the end of April, and I was pleasantly surprised (and endlessly entertained!) by these two 'electrifying' and enthusiastically engaged gentleman who take CX (customer experience) as seriously as we do. This means I trust them with our community (you!) and THAT is a major stamp of approval. Just a reminder that we always have your back, and best interests at heart!
Disclaimer: The best marketing results are seen when something works the way it is supposed to! We wouldn't partner with a company that delivered anything but the results our community indicates are important to them, (then you wouldn't trust us) so this is a tried, true-and-tested suggestion on our part!
For more info and resources and all the technical specs you could desire (and more…and better explained…) check out our guide to Benefits of an A/C Soft Starter and their page which includes multiple Youtube videos of LIVE installs by customers: The Best Soft Start For RV AC Units – SoftStartRV's RV AC Soft Starter Kit