RView By Explorer RV Club
For Life's Great RVentures
RView By Explorer RV Club
For Life's Great RVentures
RView By Explorer RV Club
For Life's Great RVentures
RView By Explorer RV Club
For Life's Great RVentures
RView By Explorer RV Club
For Life's Great RVentures
RView By Explorer RV Club
For Life's Great RVentures
If you enjoy exciting RV camping road trips and travelling North America looking for great new boondocking and RV resort locations, you should always be prepared for emergencies. That includes RV breakdowns. Depending on your situation, an RV repair can become very...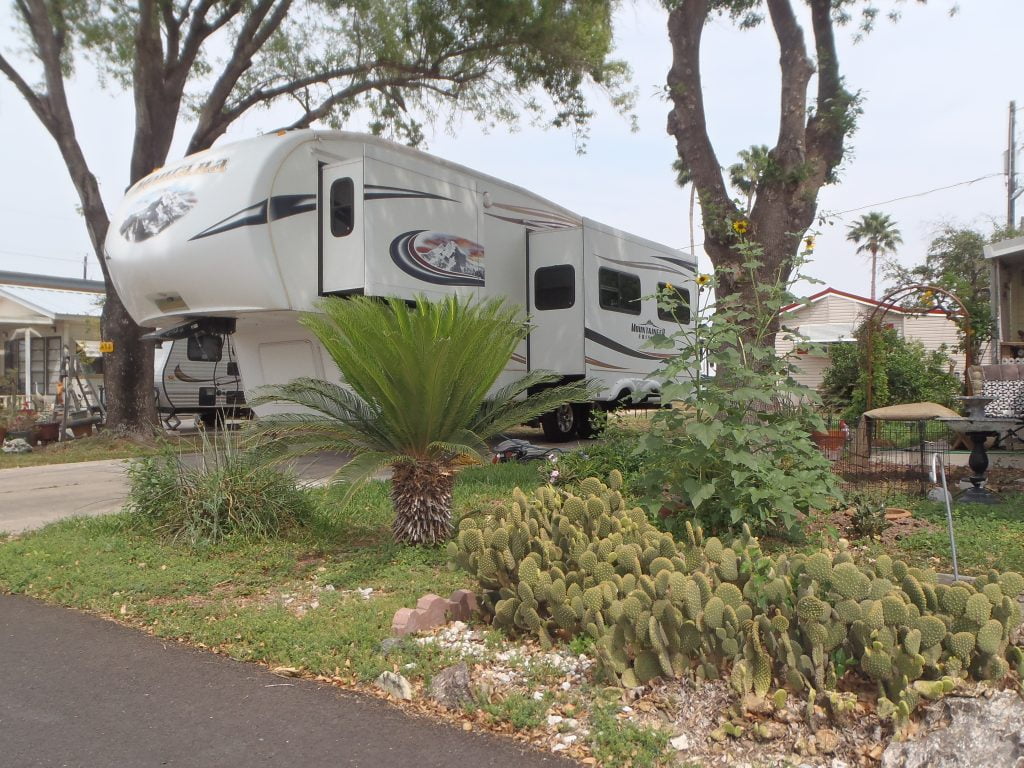 Experienced RVers know the drill when it comes to prepping their vehicle for spring. When the temperatures start to warm, the to-do lists come out and the work begins. A proper cleaning, inside and outside, is included on most RVers spring prep lists, but it should...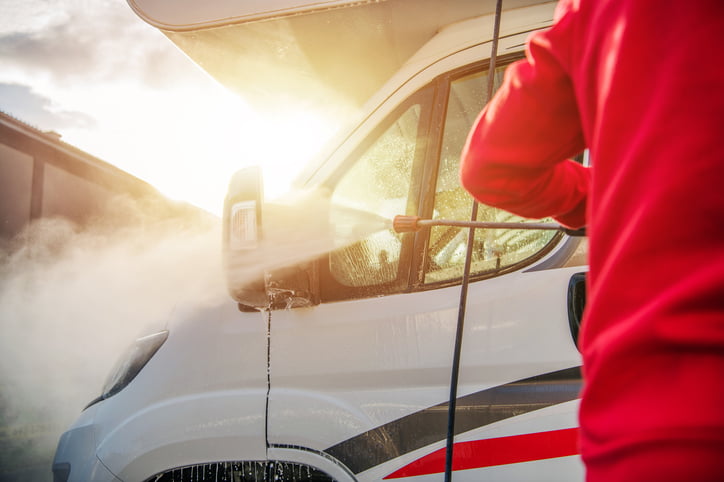 R V Season is quickly approaching, and while we all start planning our next road adventures, I'd like to spend some time talking about servicing your RV brakes. Did you know the brakes are one of the most often overlooked systems on a trailer? Most owners are aware...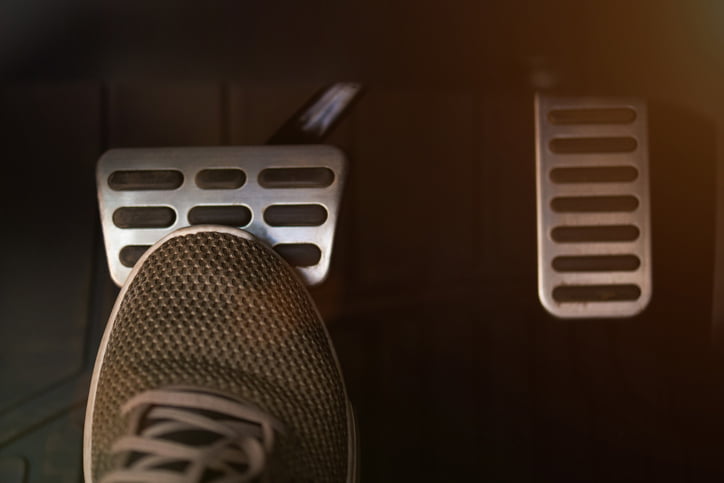 You can't tow your fifth wheel if you don't have a hitch. The fifth wheel hitch is an important accessory that links your camper to your tow vehicle, ensuring that you can travel safely on the road. However, not all hitches are suitable for your tow vehicle,...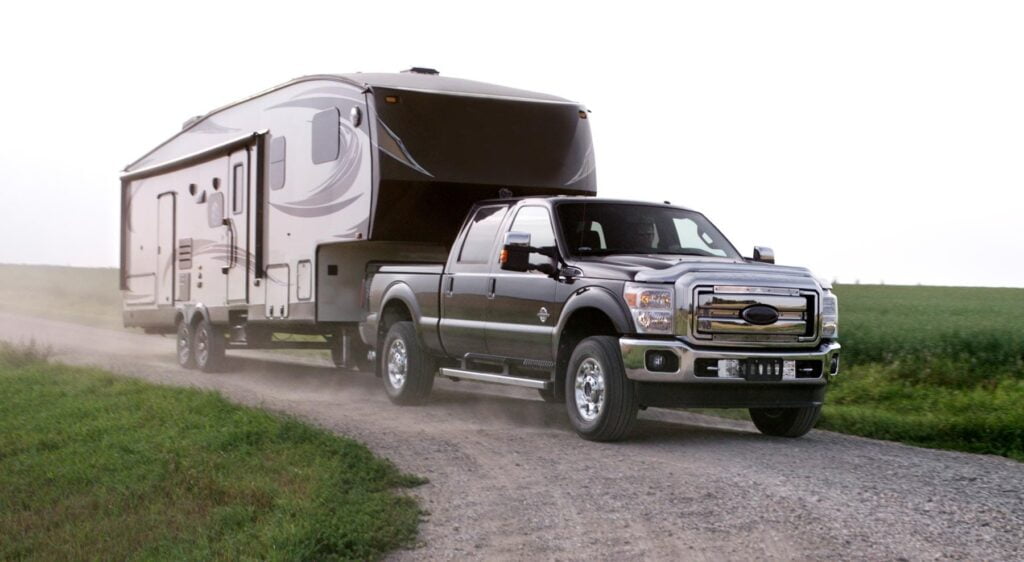 W hether you are heading out with your RV for a winter adventure or hitting the trails with your snowmobiles or ATVs, towing in the winter requires a different skill set. If you are already experienced in winter towing – well, a refresher never hurts! Towing has...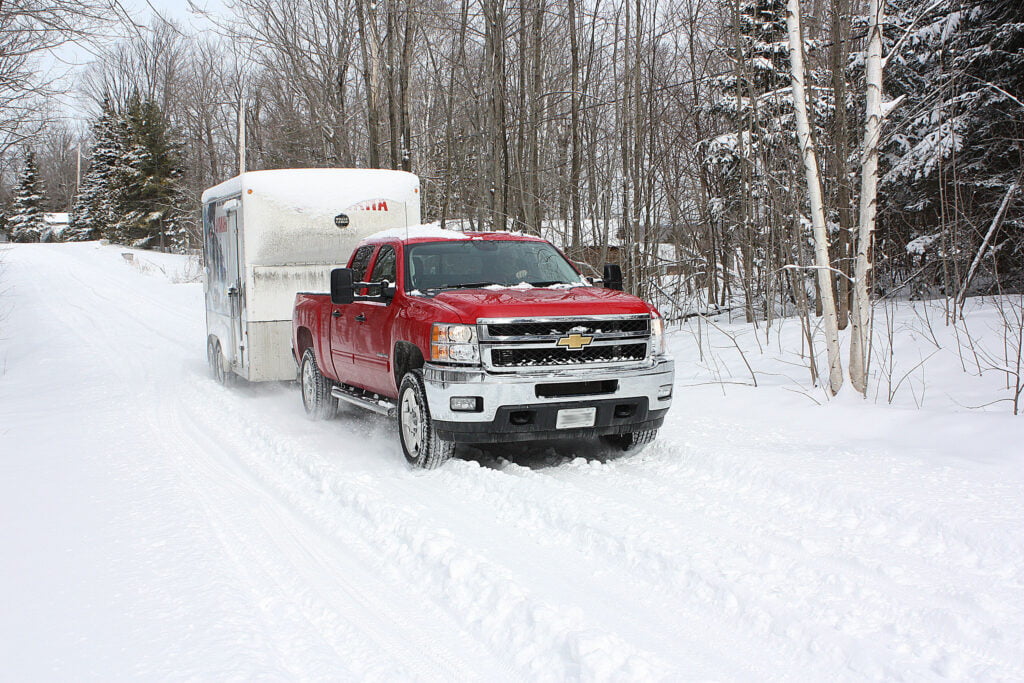 Unless you have experienced a recall first hand, most of us are not aware of how the process works. In this article, I will explain the basics based on my understanding of the recall process. Recalls are usually issued from manufacturers and/or governments and can...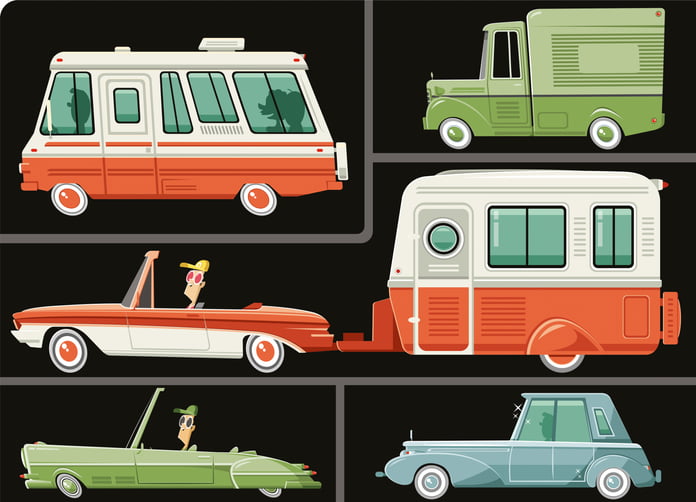 With the United States finally opening to cross-border traffic, many RVers are going to be heading south this winter. That means hours and hours of driving on interstate highways heading to warmer climates. As sure as the snow will disappear as you head south, so...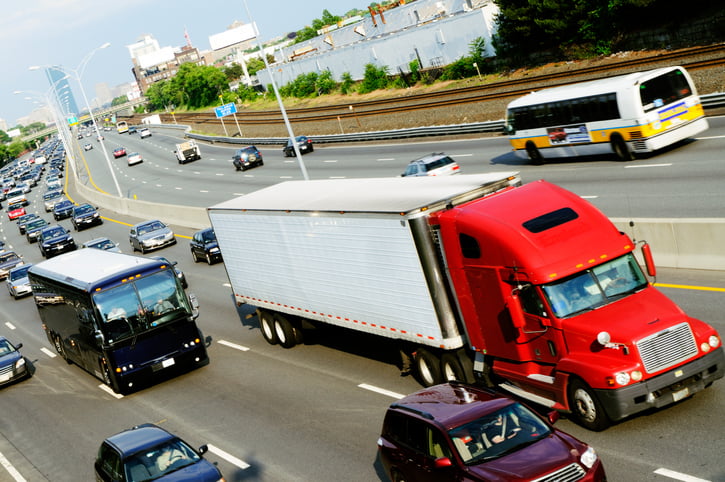 On December 3, Toyota dealers will begin taking orders for the all-new 2022 Toyota Tundra. In total, 23 models and trim configurations will be available and Canadian pricing has just been announced. Starting with the base model, the Tundra 4x2 SR, Double-Cab with a...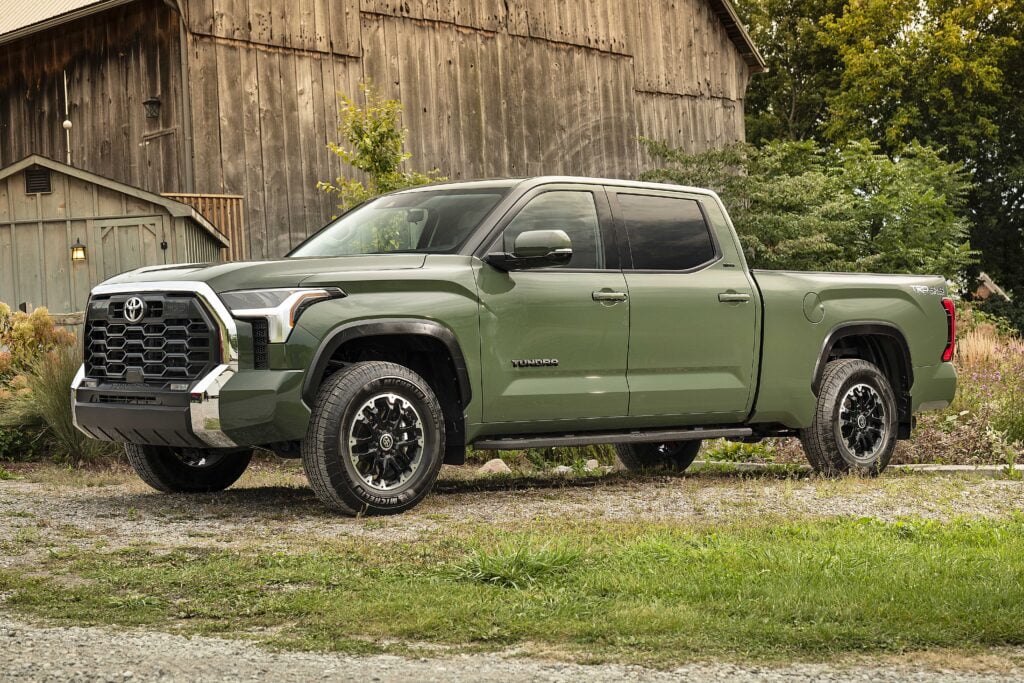 Despite what you've heard – size matters. OK… give me a minute and follow my thoughts. If you're reading this you already own an RV. That's a given. When you bought that RV, you were at a certain age and your life was at a stage that suited the specific purchase...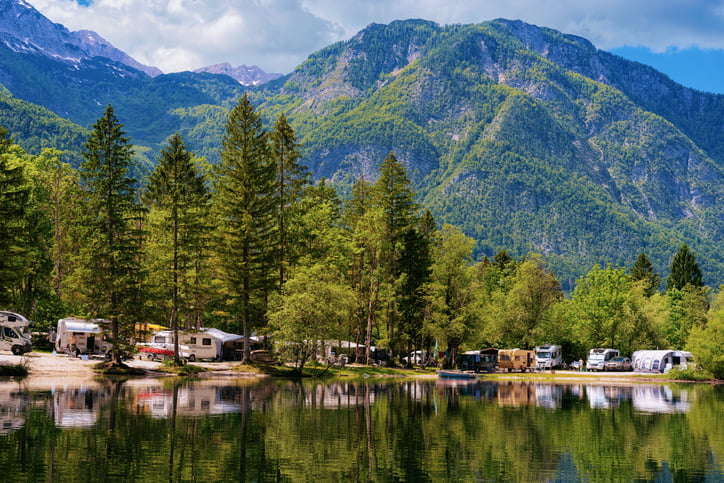 L​et's get the obvious out of the way first: trailers come in all sizes and with various purposes. They can weigh 200 to 30,000 lbs. If you own one, you already know the weight of yours and this is the first note on your buying list. Looking for a new tow vehicle...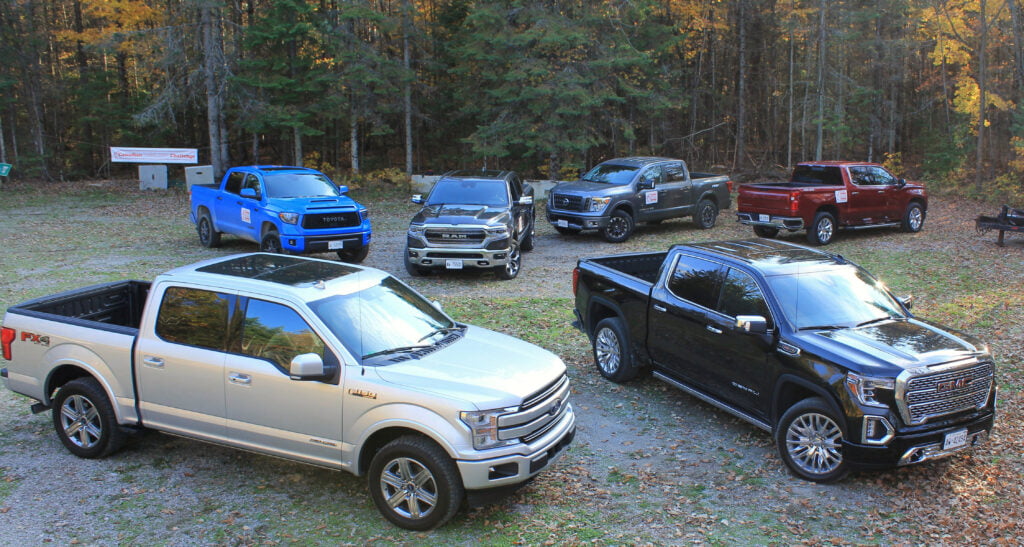 E​ngine choice in today's Heavy-Duty segment of the pickup truck market is diesel biased with up to 80% of new HD trucks so equipped. In fact, this number has been growing steadily in the past decade driven by a combination of increasing reliability and fuel...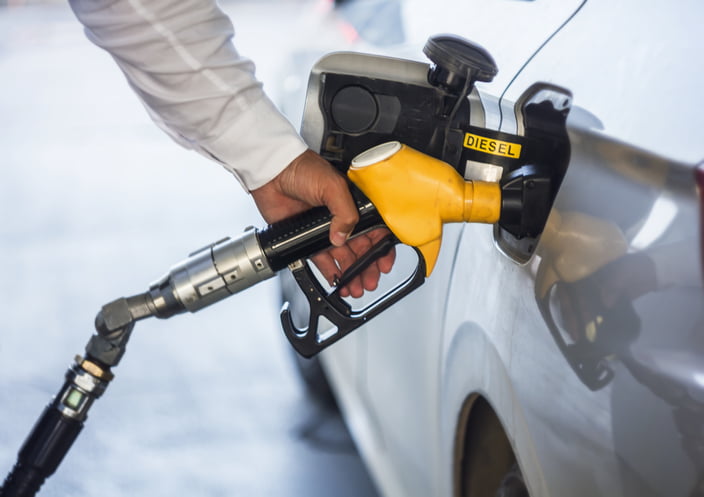 Many RVers opt to take their bikes on the road with them, a task which usually involves bike carriers fixed to the rear of the trailer. Sure, that works – but there is another way that saves space and is far more convenient. I'm talking about bikes specifically...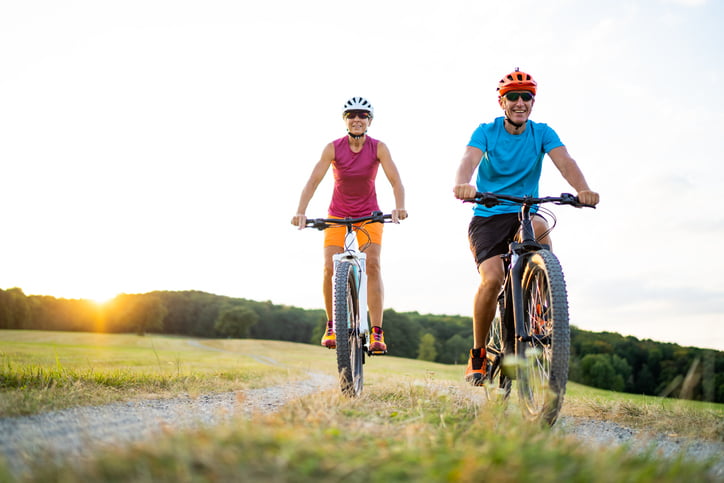 Global tire company Hankook, is now offering the Vantra Trailer Tire, which will fit most popular trailers. The company statement boasts that it is designed with advanced durability and stability to withstand heavy-duty conditions. "As our first-ever products in...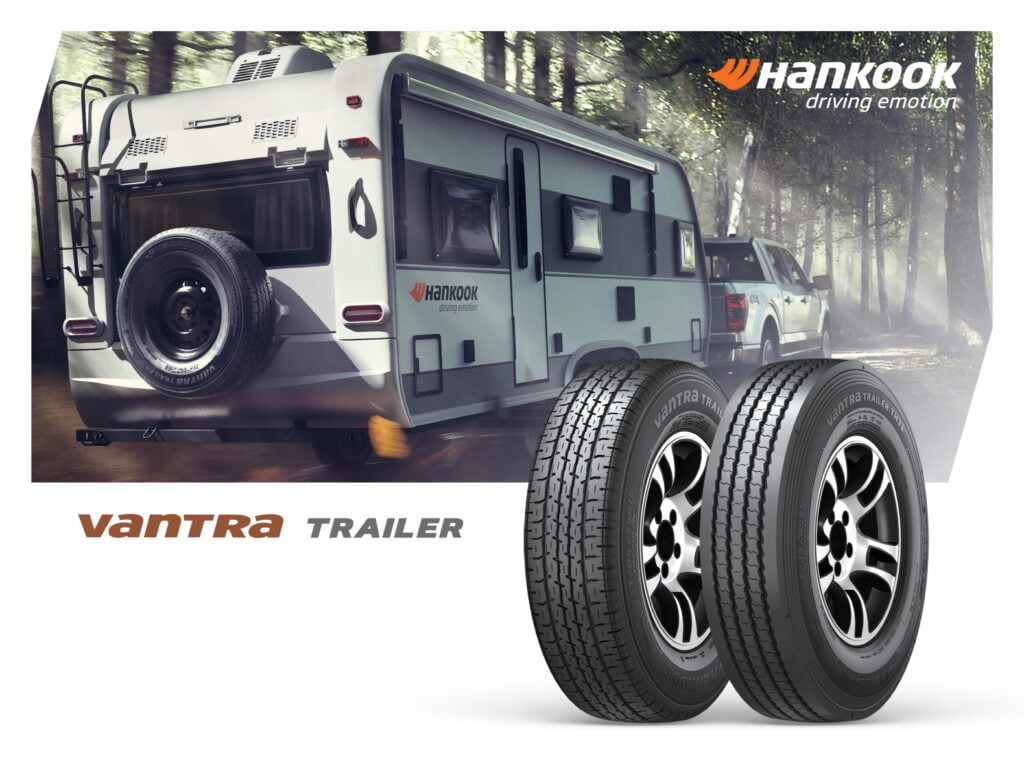 Maine doesn't make you wait long for a scenic view. Within minutes of crossing at Calais—a popular entry point from New Brunswick—we were already pulling over to snap photos of scenic coves, lighthouses, and the powerful Atlantic Ocean. Maine is a vast New England...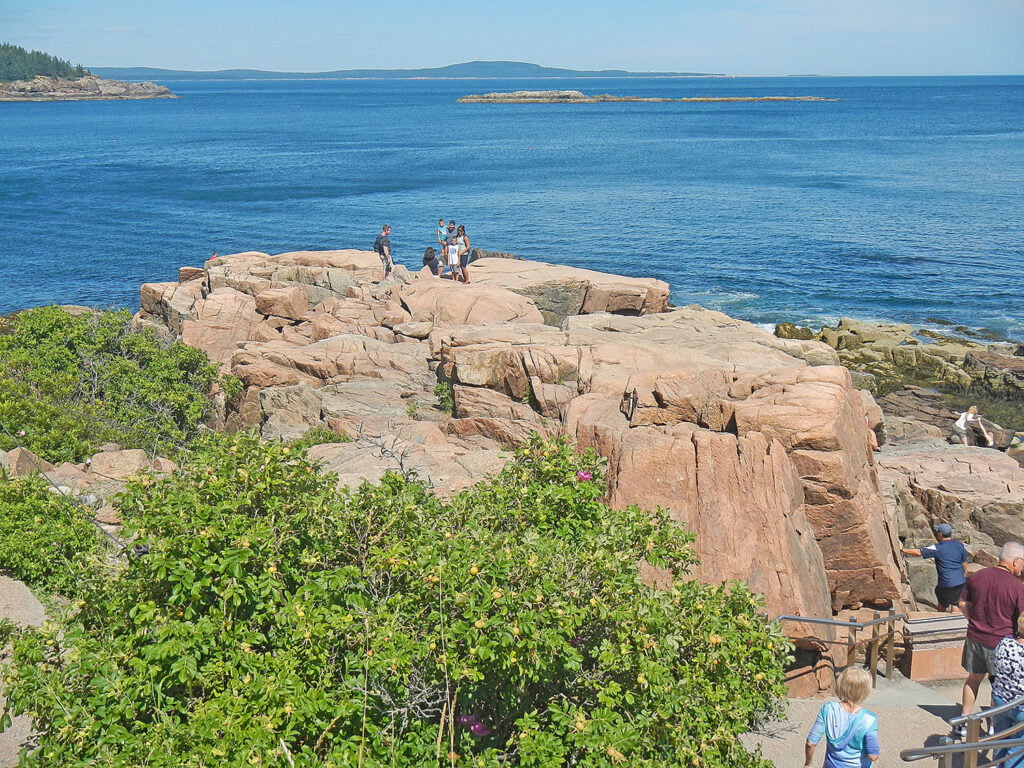 On a Saturday morning in Thornbury, there's a lot of main street action in the small town that's one of the hubs of Ontario's South Georgian Bay region. Hungry visitors circle around a mainstay: the Thornbury Bakery Café, where fruits of the predawn baking shift...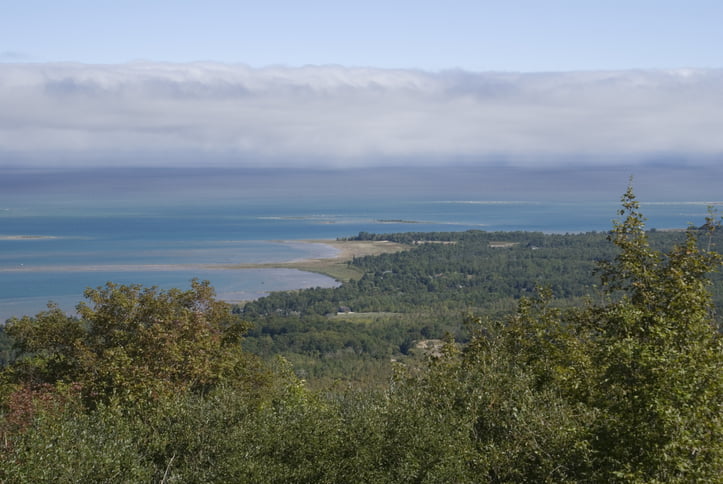 Experiencing natural wonders like the Rocky Mountain hot springs, geysers, mud pots and paint pots have made their way onto the bucket lists of RVers and adventurers everywhere. And if you are as lucky us, this dream is accessible by road at any time of the year....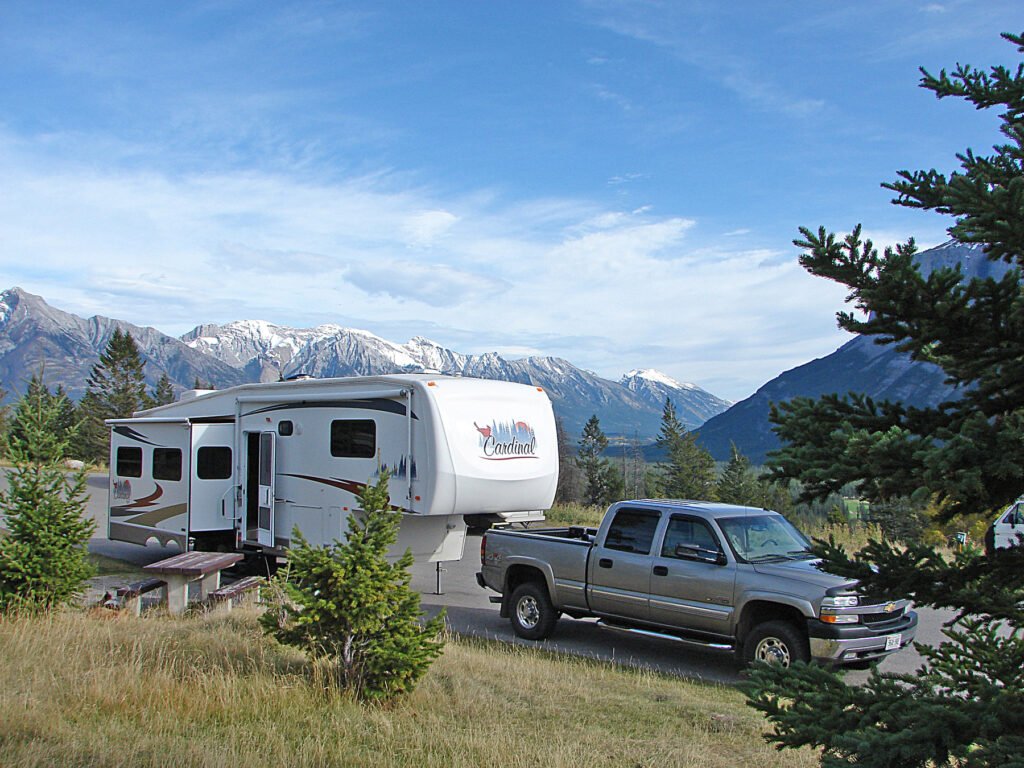 When the snow starts to give up its hold on the Northern hemisphere and the days grow longer, that can only mean one thing: It's time for maple syrup festivals in Canada! For many Canadian families, a trip to the sugar bush is a springtime tradition. It's easy to...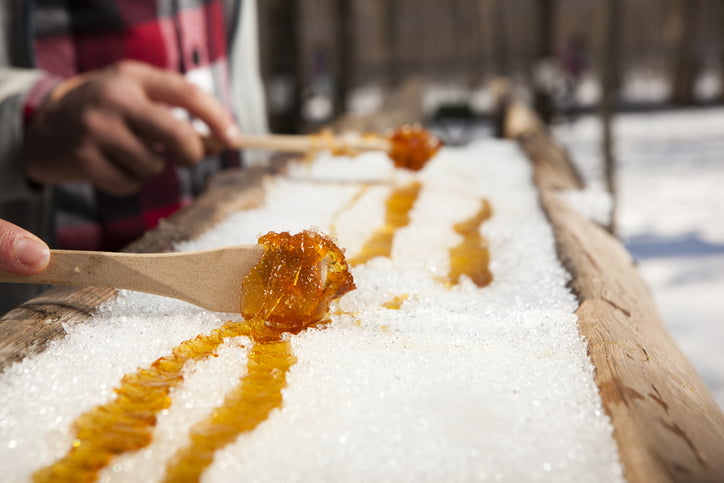 An RV road trip to the Badlands of South Dakota and the Foothills of the Rocky Mountains in Montana is a unique experience. The close encounters with wild animals, and the natural and manmade monuments, leave images in your mind that you will never forget. For...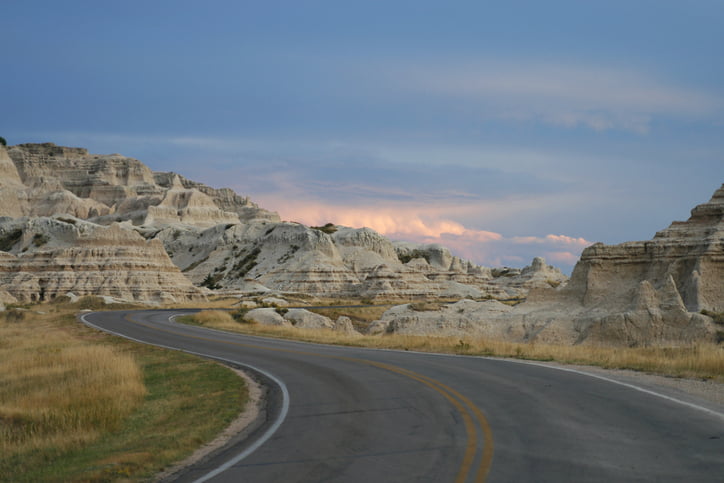 Music is often described as the universal language bringing us all together. The stories of music history, genres, and instruments are told at music museums and studio tours across North America. Pop in a CD or cue up your MP3 files and dive deep into some of these...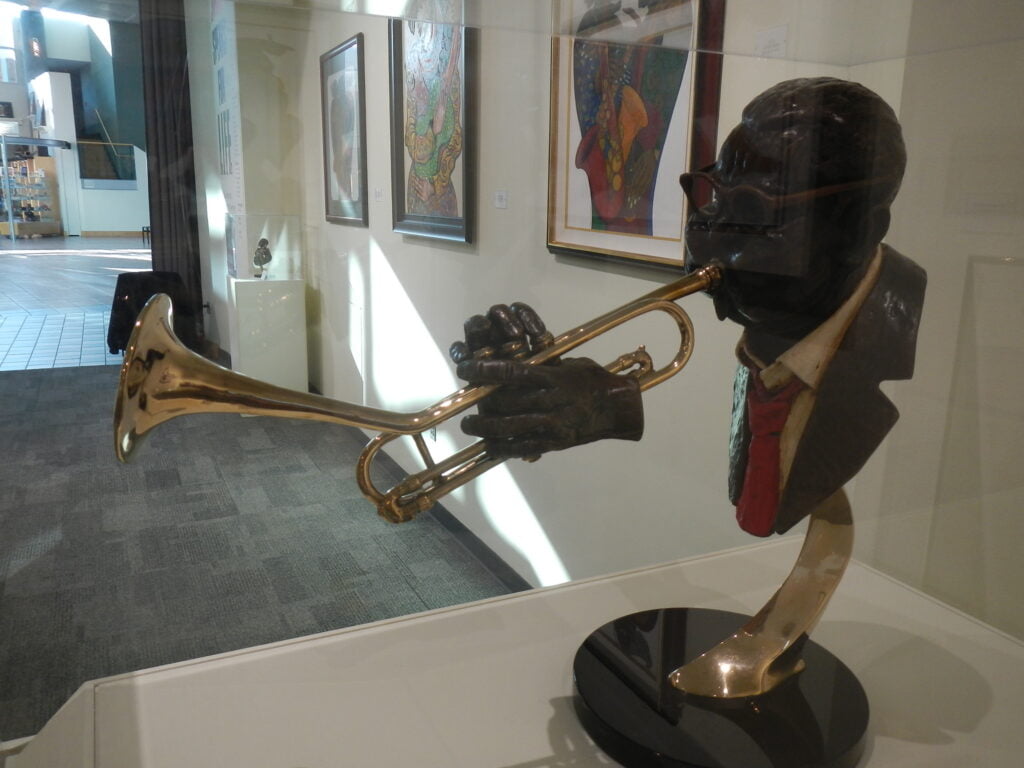 M​usic is "the universal language" and it certainly appeals to a large cross-section of travellers. One of America's gifts to the world has been its roots music – it's said that jazz, blues, and rock and roll are America's great contribution to world culture. From...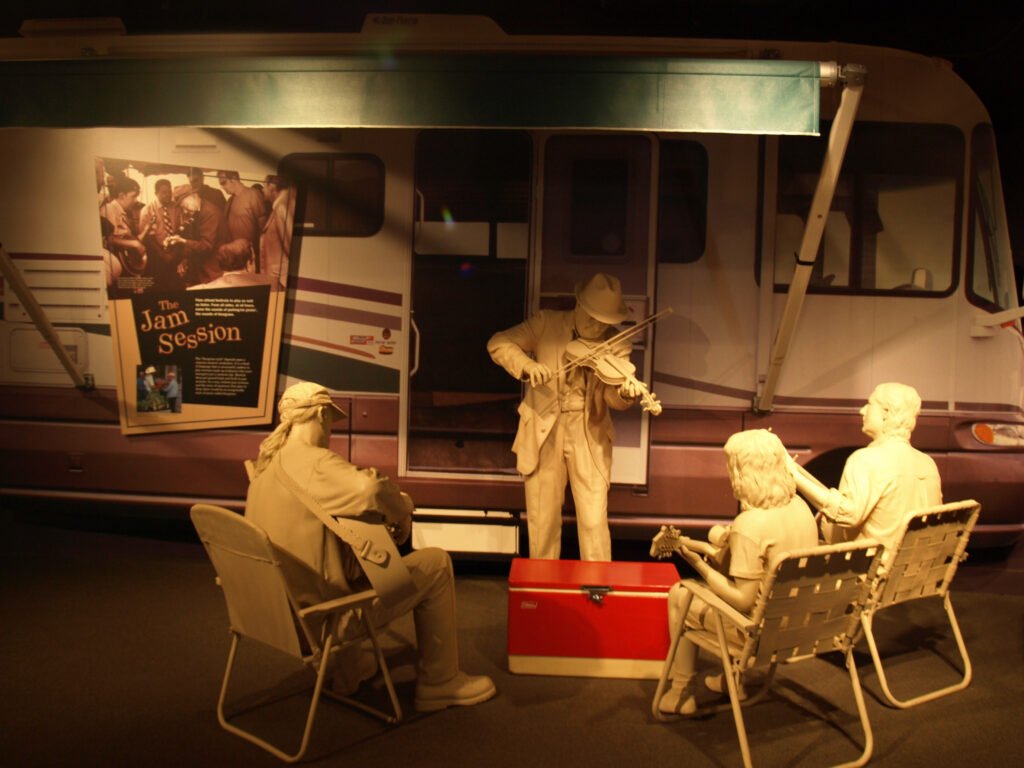 M​ost astronomy and celestial tourism sites are away from cities and heavily travelled roadways. That's the point – to get away from sources of light pollution, to gaze toward the heavens and to marvel at the splash of stars, planets and galaxies. Often, these...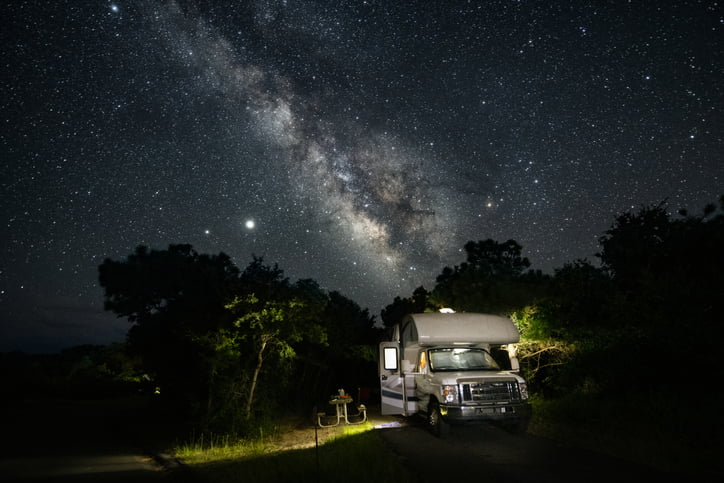 It was July. Our 5th Wheel Trailer was parked in an RV Park in Kingston. We had just finished an early morning game of Pickleball when our daughter arrived with her three children. Grandchildren, — we have more of them than I have fingers, but three is a manageable...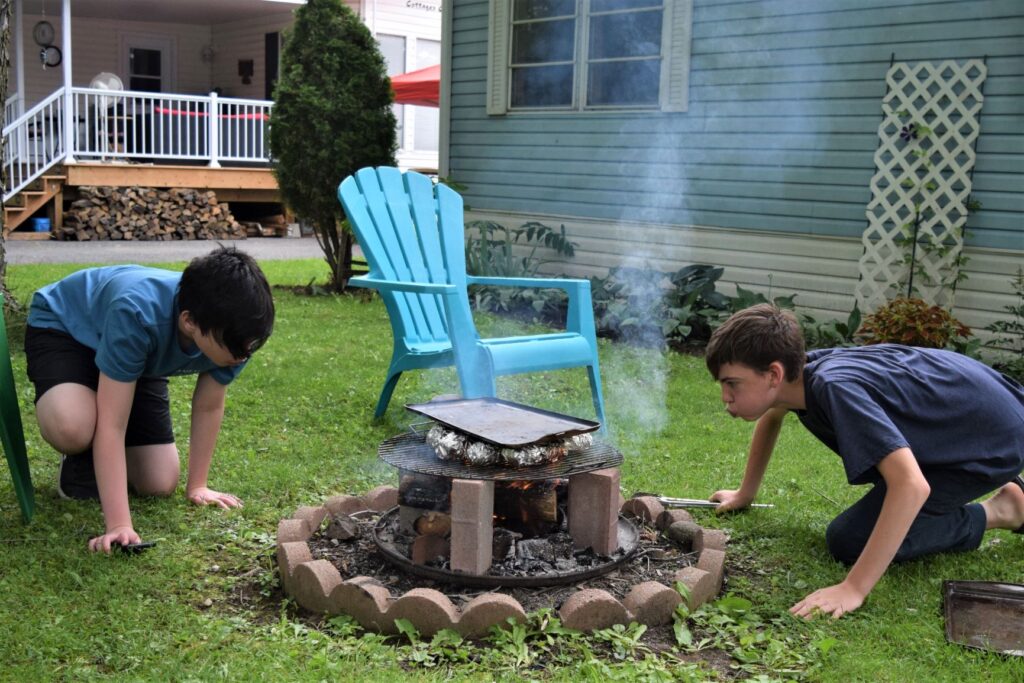 *Note from the Editor: As you'll read below, British Columbia is one of Canada's most magical and diverse places to explore in your RV. It should be noted, however, that as of August 2021 there are still increased dangers and risks associated with travel to many...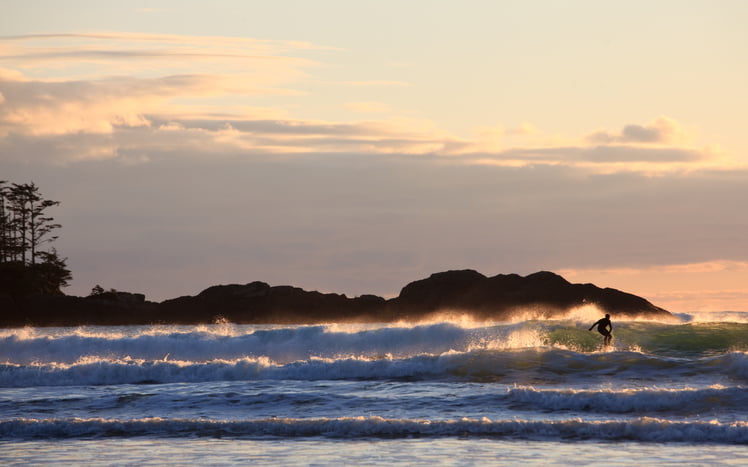 A Word of Caution: The coronavirus pandemic is still a rapidly changing situation, which means that conditions and rules can change quickly. We recommend that you search for the most recent Canadian-US border travel information before starting out on your journey...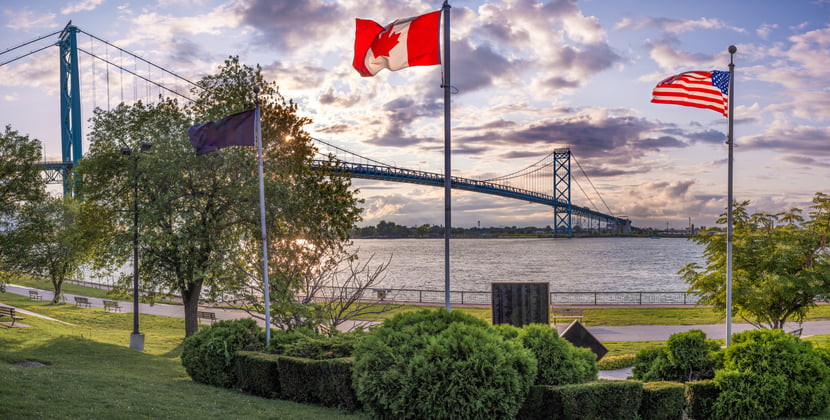 As full-time Canadian RVers, Linda and I have spent 15 of the last 16 winters in the southern USA and Mexico. Unfortunately, the winter of 2019/2020 proved to be the exception. Due to the COVID-19 pandemic, the borders were closed, and like most other Canadians, we...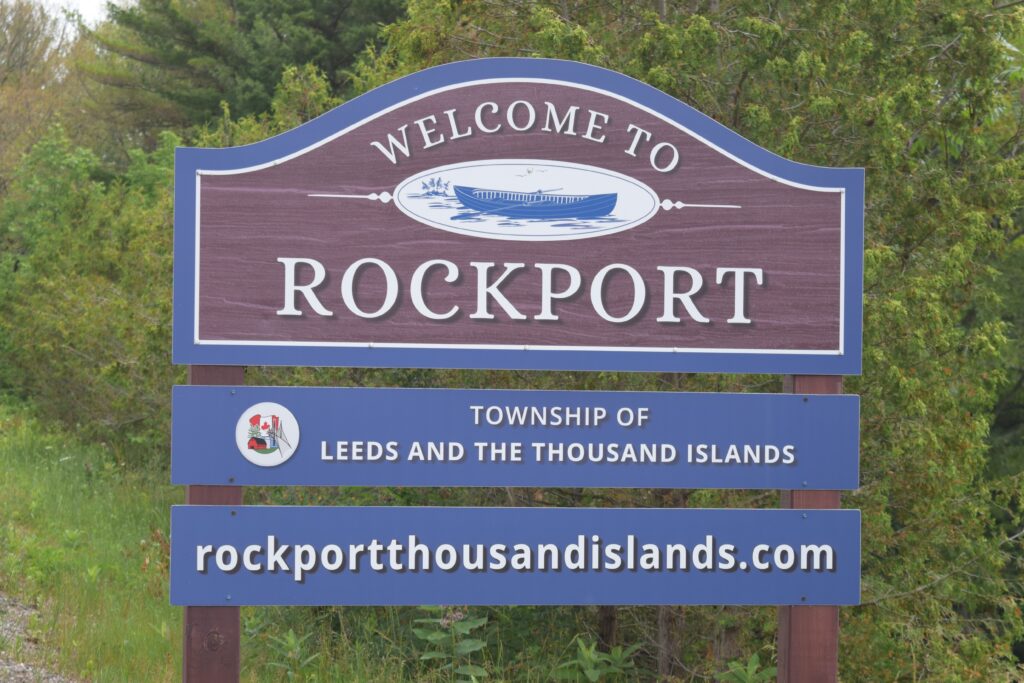 Did you know 2021 was one of the RV industry's most significant sales years on record? With over 600,000 RVs shipped, and an increase in sales of almost 40% compared to 2020, the pandemic put production into overdrive. The isolation and travel restrictions of the...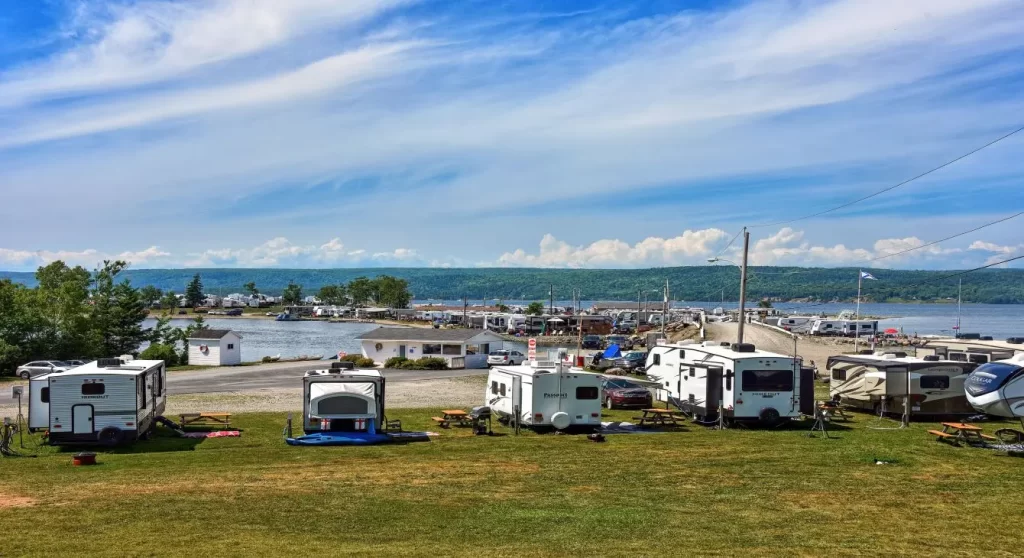 As an RVer, you likely know more about towed weight than most, including some salespeople. This comes down to years of hands-on experience. You're probably familiar with terms like gross weights, maximum weights, pin weights, combined weights, dry weights, tongue...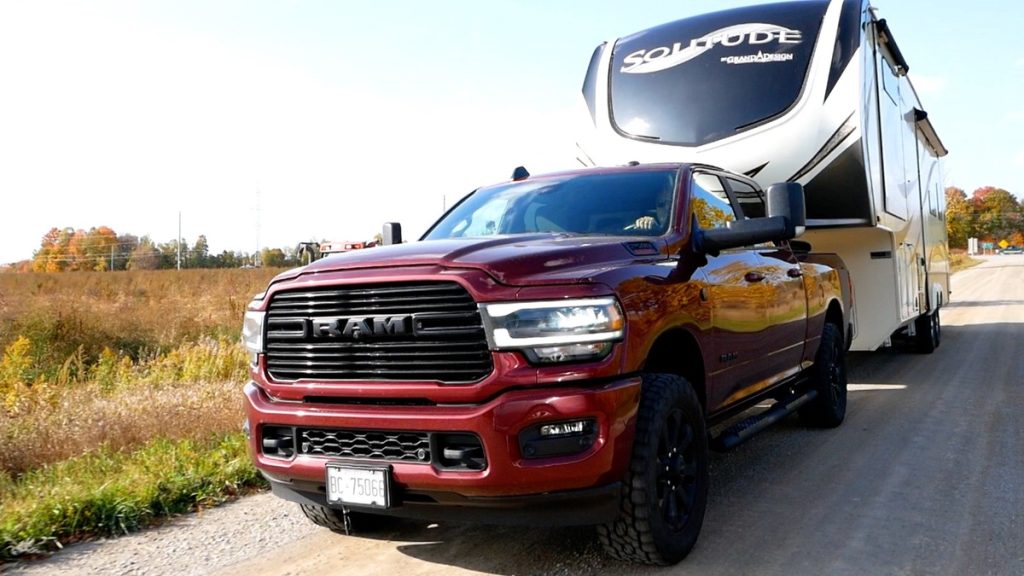 The RV industry is full of well-known brand names, typically owned by a few larger companies. Collections of brands owned by larger companies like Forest River and Thor have been common in the industry for a while. In fact, this is the norm in most businesses where...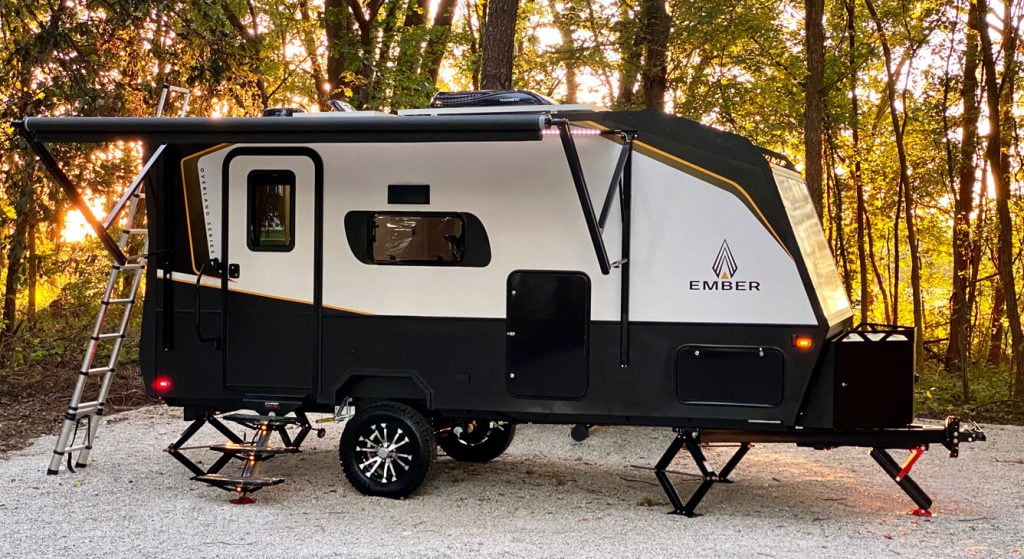 The Texas Auto Show, an attraction of State Fair of Texas, brings together a world-class auto show for 24 days each year. Excited to see what new models and features would be introduced for 2023, I attended the auto show and paid special attention to the Truck Zone...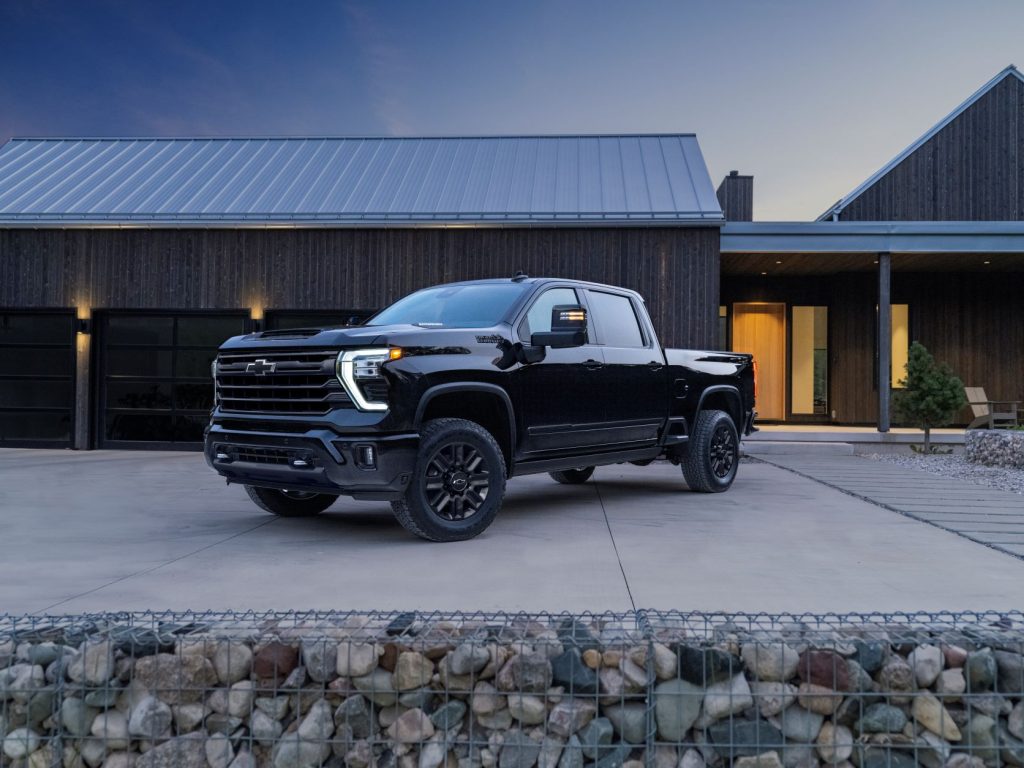 A truck camper may not be the top choice for most RVers, but it fits the bill perfectly for a particular segment of campers. Truck campers aren't new to the market, but the models offered today differ from what's been available. If you haven't looked in a while, it...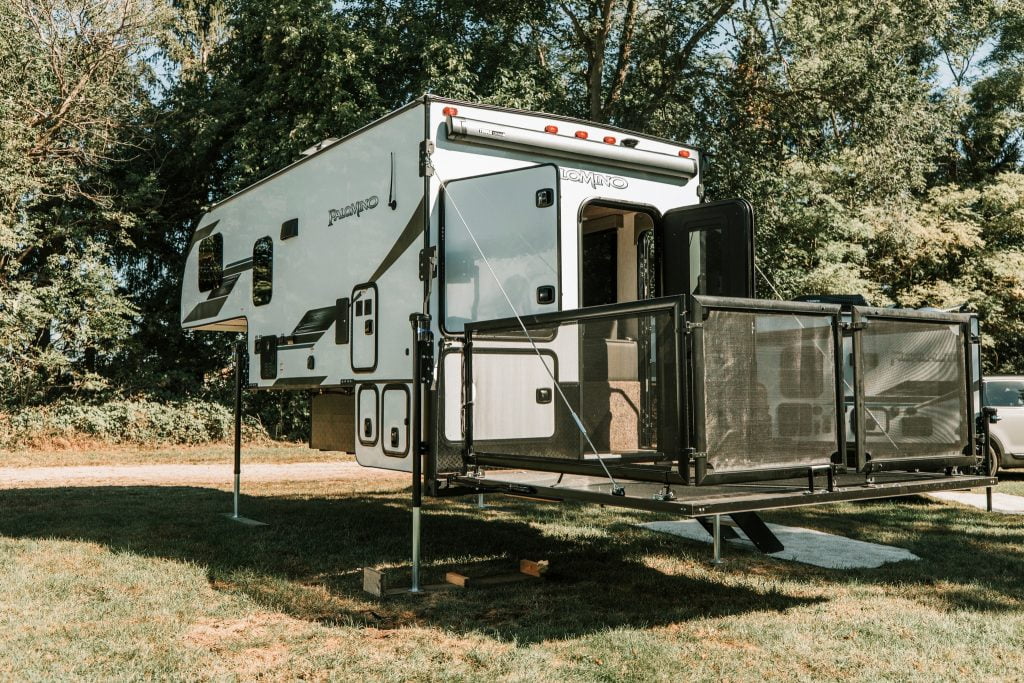 This past September, each of the Detroit builders travelled to Dallas, Texas, to show off their new 2023 heavy-duty (HD) pickup trucks at the State Fair of Texas. Although the pickup truck GMC introduced was their 2024 Sierra HD, we'll probably still see it in...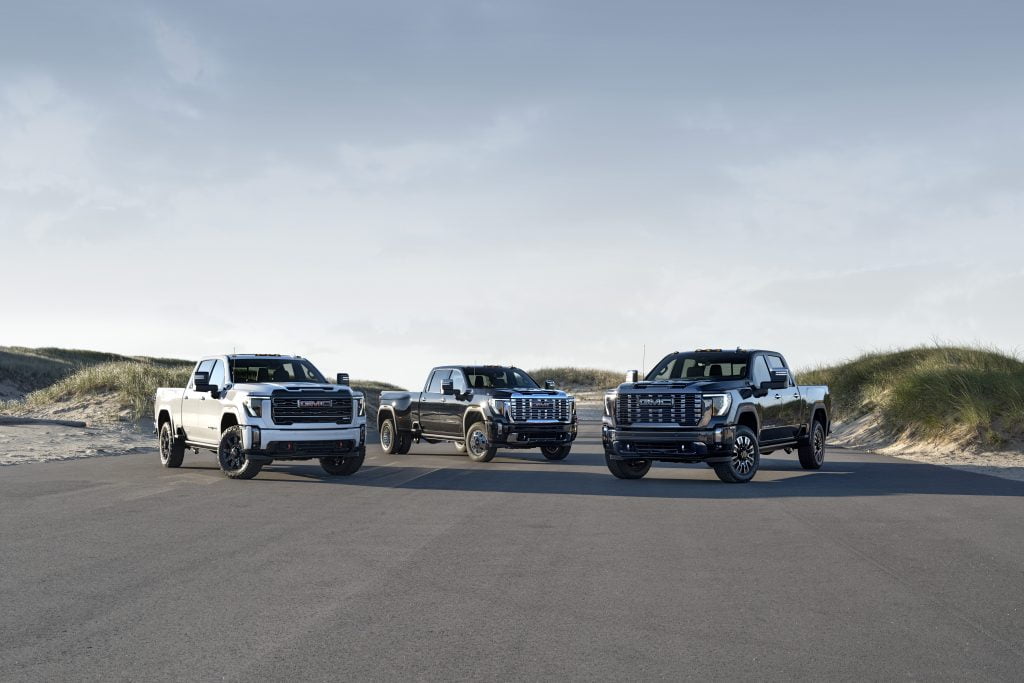 Every year, in mid-September, the largest consumer RV show takes place in Hershey, PA. One of the units that impressed me was a new floor plan from Redwood. I thought it was worth highlighting. This sizeable fifth wheel is a four-season, full-timing unit and has to...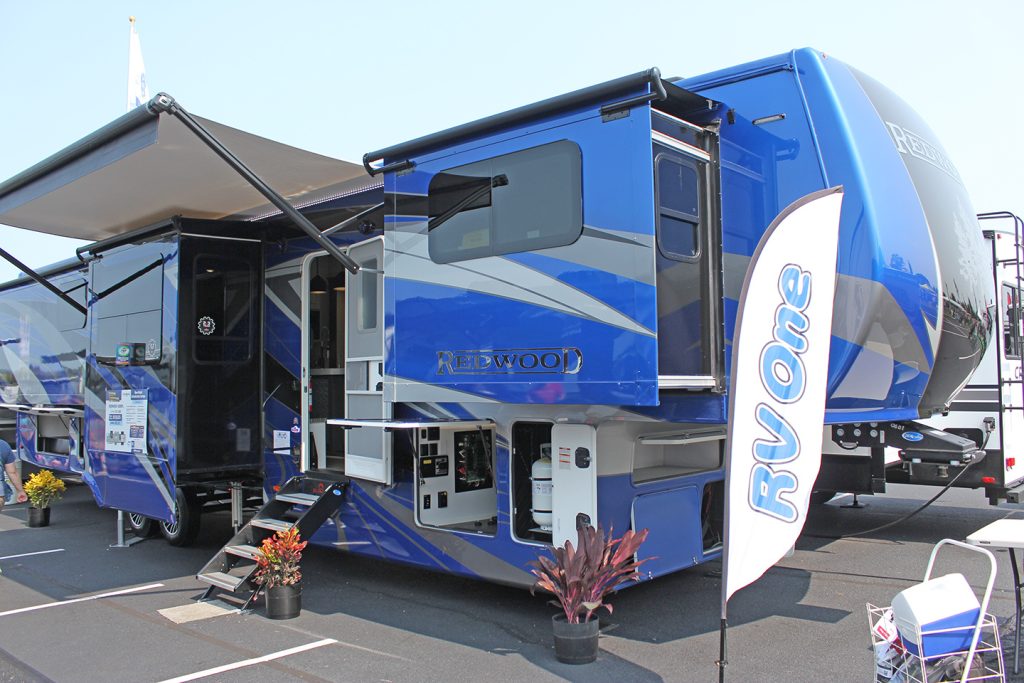 over three million people attend the Texas State Fair in Dallas each September. That's enough to show off new trucks in a unique and special area featuring all the brands. This is something they have been doing since 1913, and just one reason why I think it's worth...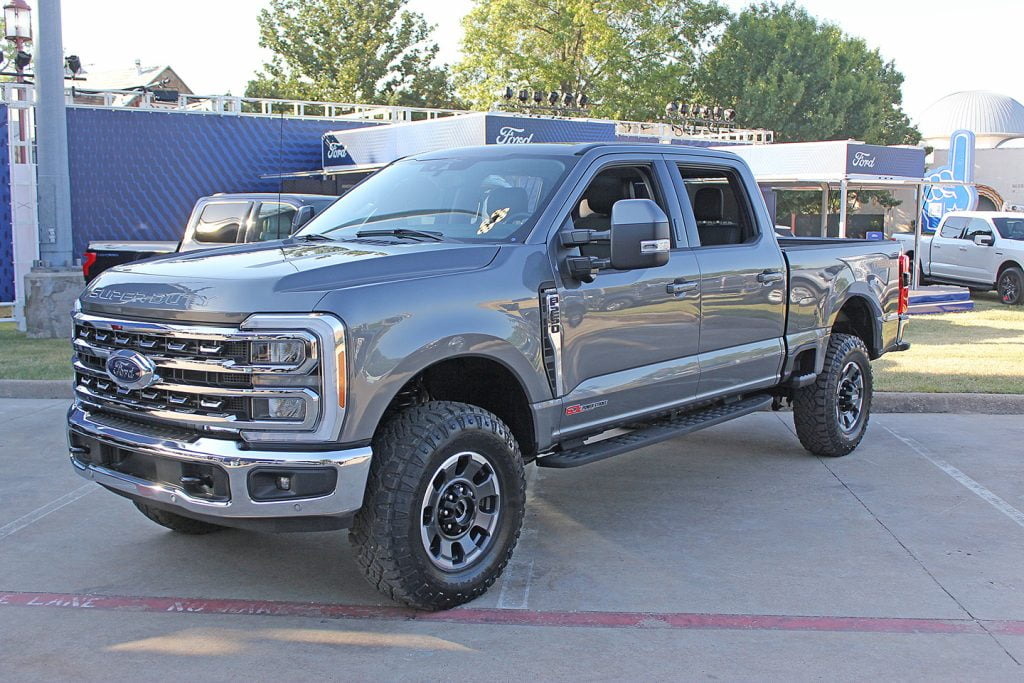 Most RVers are familiar with the terms dry camping and/or boondocking. These simply mean you are on a site without hookups or services. Most of us don't want to do this. However, a select group seeks out wilderness locals, without services, on purpose. These folks...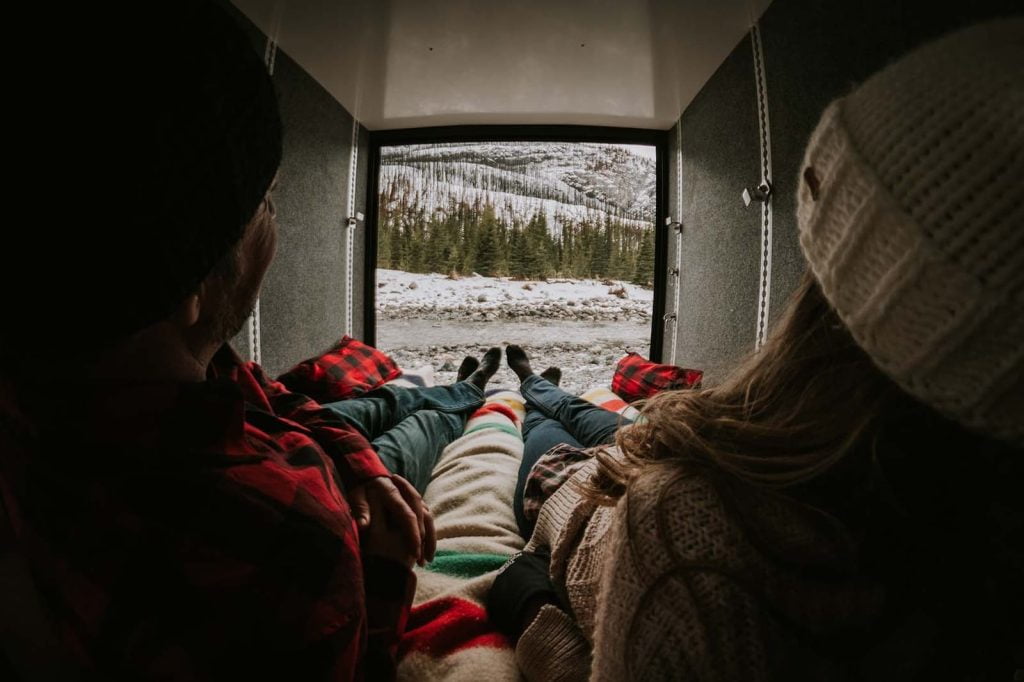 Class B motorhomes have increased in popularity due to the new chassis' available to the manufacturers. Other reasons RVers love them include their easy drivability and compact design. However, Class B motorhomes are just a little too small for some. In this case,...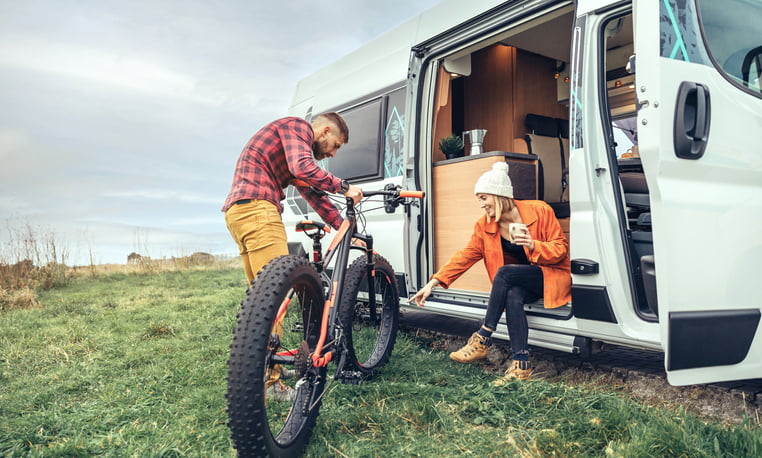 The GMC Sierra is undeniably the little sister to the Chevrolet Silverado – particularly in the United States, where it outsells its GMC sibling by at least three to one. Despite smaller sales numbers, it is still a major player, and General Motors wants to close...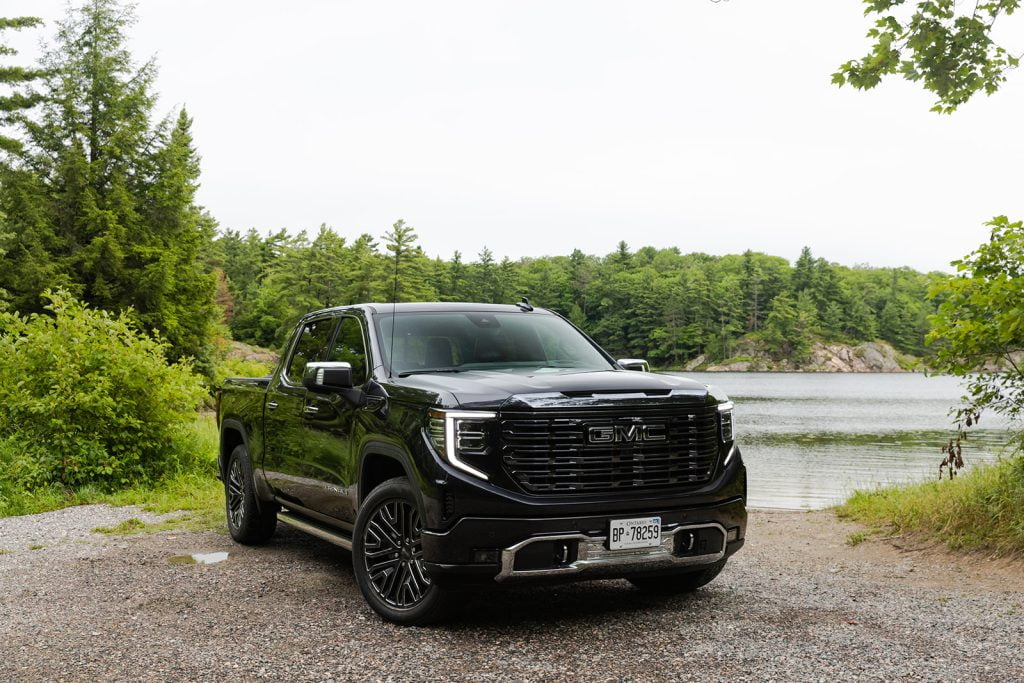 Summer is here, and it's the perfect time for some light reading and lazy memories of the past. Usually, I review and report on what's new in the world of towing and pickup trucks, but sometimes it's nice to look at what came before to see just how far we've come...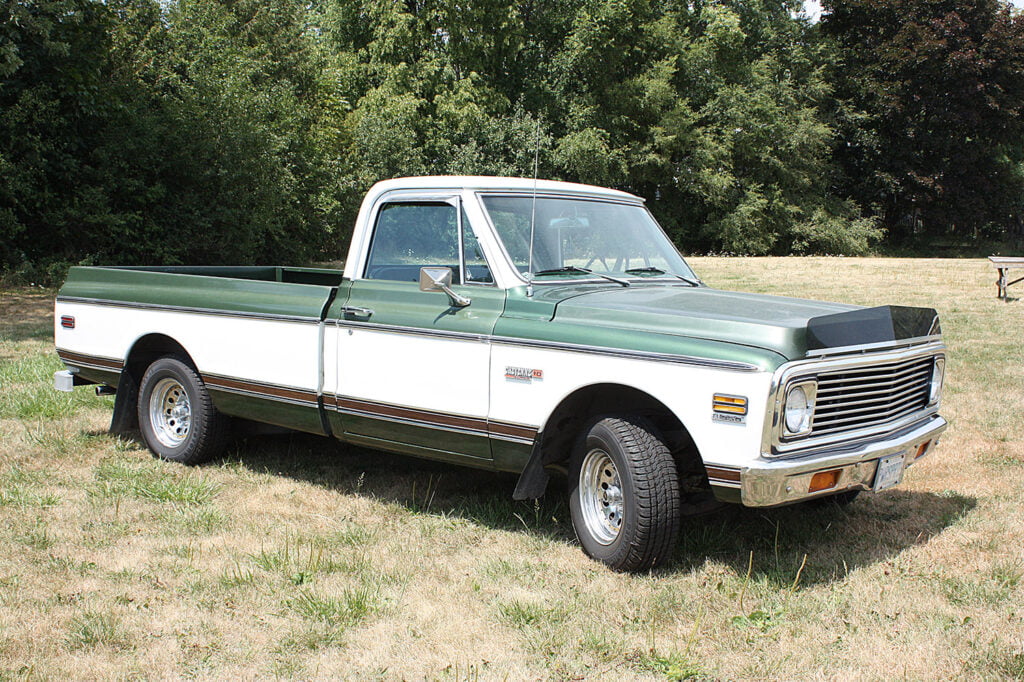 As an RVer, you likely know more about towed weight than most, including some salespeople. This comes down to years of hands-on experience. You're probably familiar with terms like gross weights, maximum weights, pin weights, combined weights, dry weights, tongue...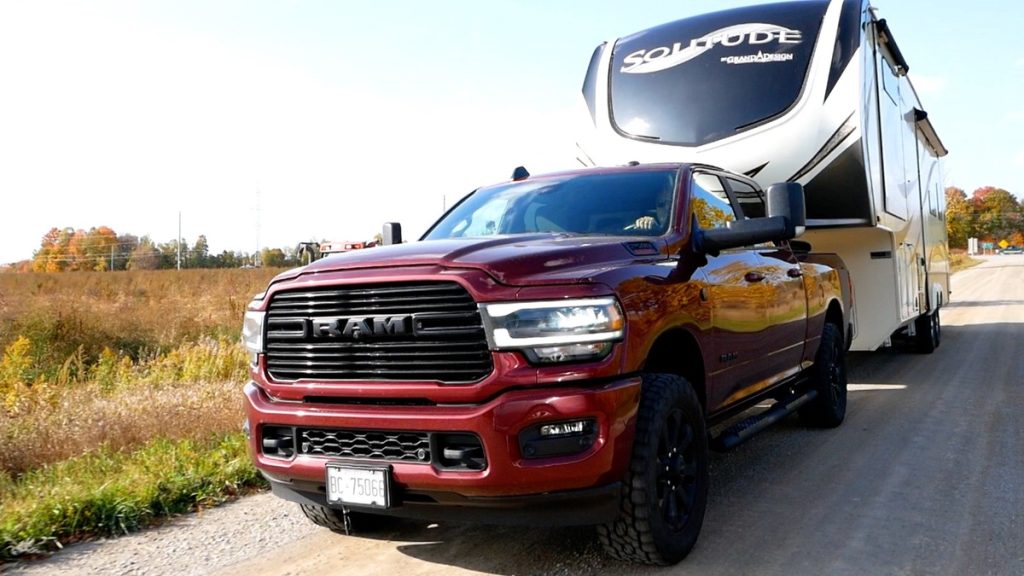 what's not to love about a heart-warming bowl of bean soup on a fabulous, chill Autumn Day? Satisfying your hunger, easing the pressure on your food budget, and giving you culinary bragging rights in the campground, are three things you can count on with a bowl of...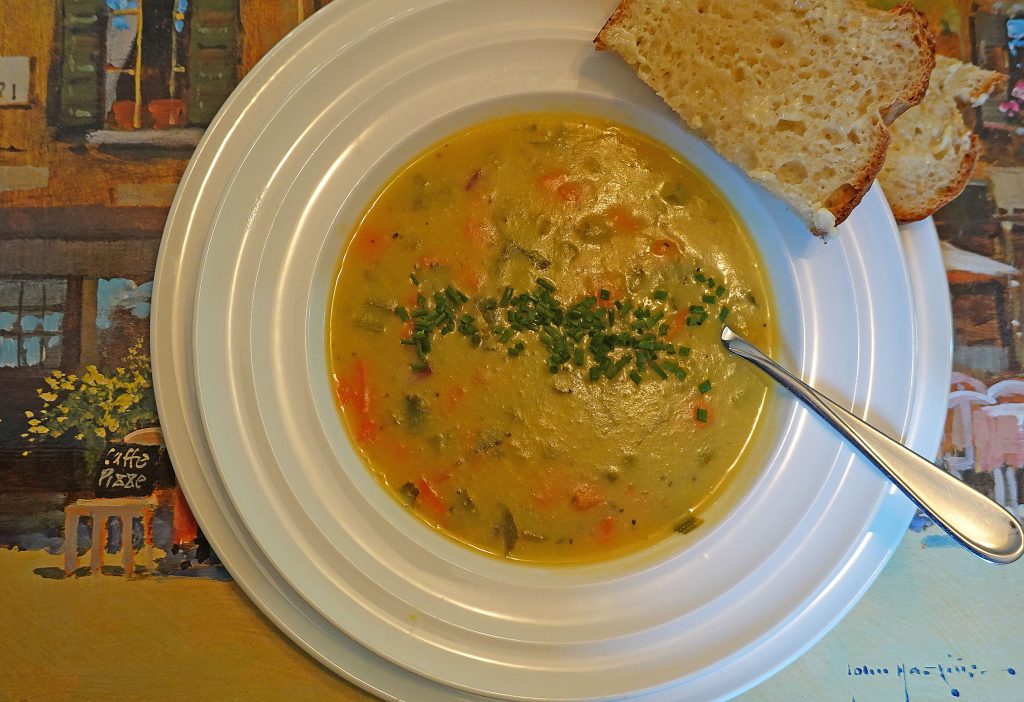 In the height of summer, highways can become congested as people head out on their adventures. The roads are full of vehicles and drivers of varying experiences and backgrounds. Some are even towing for the very first time. A quick tune-up of your defensive driving...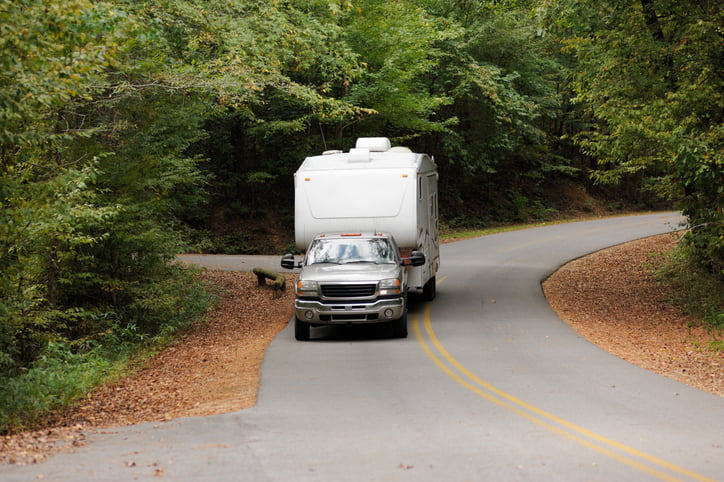 Can you bake a pan of squares, put together a potato salad or pick up a couple of dozens of gourmet buns? Because that is all you need to do to be part of our family group meals. For example, we just had a family meal for our Father's Day celebration––it was a...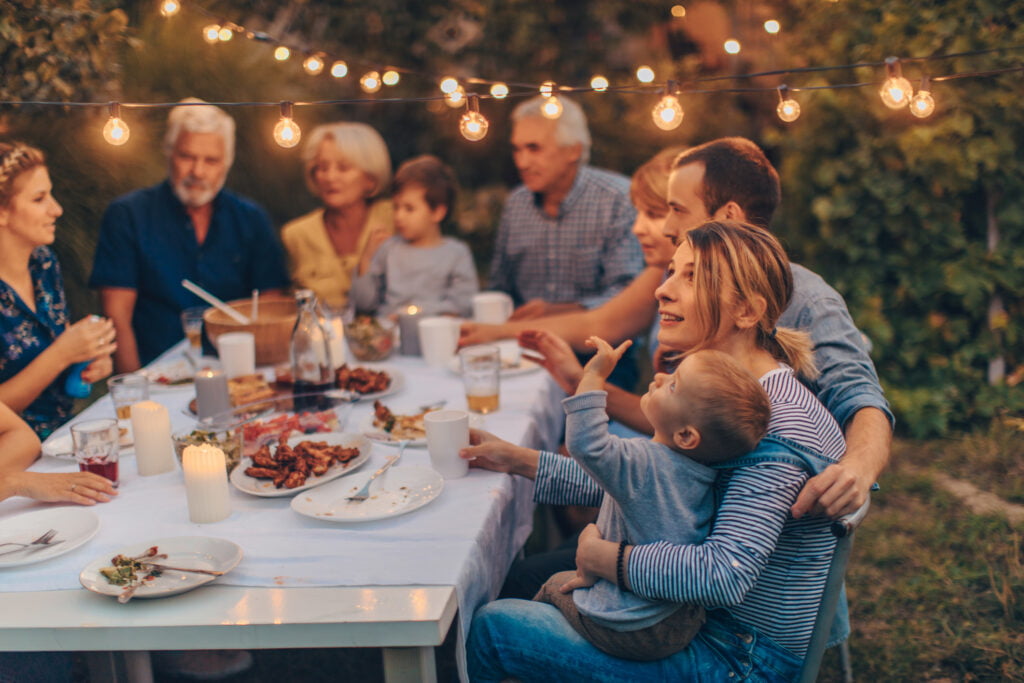 If you're a seafood lover, there are so many incredible fish and shellfish to try as you explore Canada in your RV. To enjoy the freshest flavours around, it's important to know what's in season because not all seafood is available year-round. To help you out,...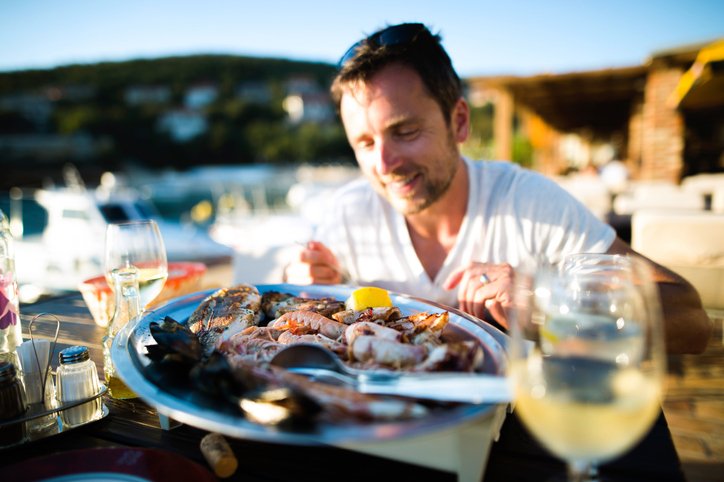 When the temperature has (finally) warmed, and summer is just around the corner, there's no better place to be than out in nature. So, when Father's Day rolls around, why not spend it enjoying the fresh air with Dad? Of course, there's nothing wrong with dinner at...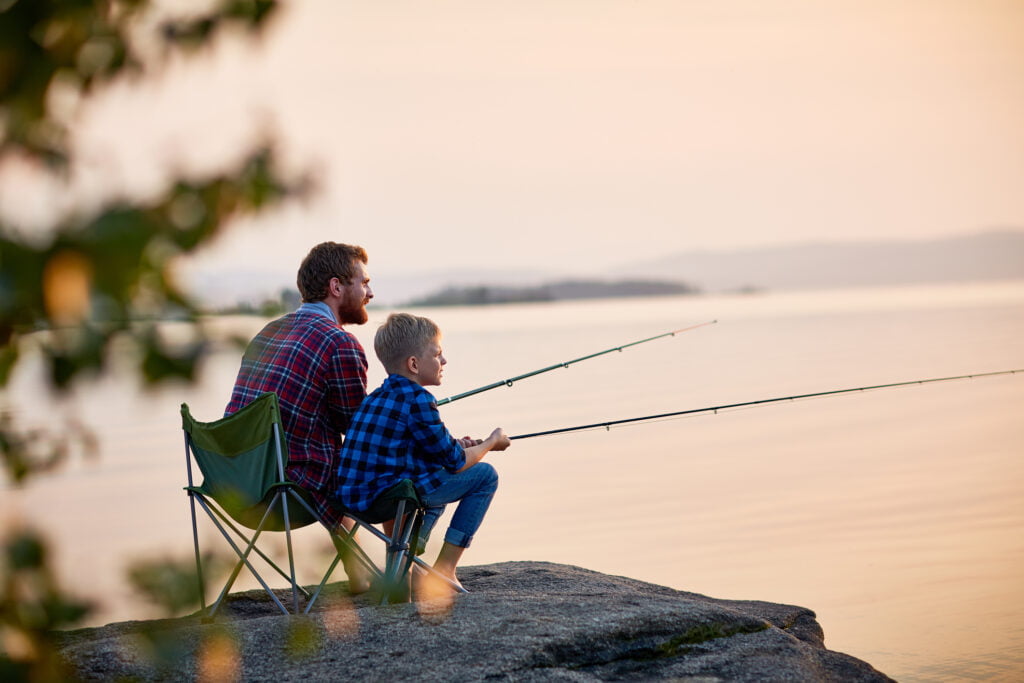 Canada is a land of beautiful landscapes, interesting people, and diverse history. Learn more about our country's past with some Canadian trivia. Are you ready to see what you know? 1. The Huron-Iroquois word Kanata means _____.2. What is the official tartan of...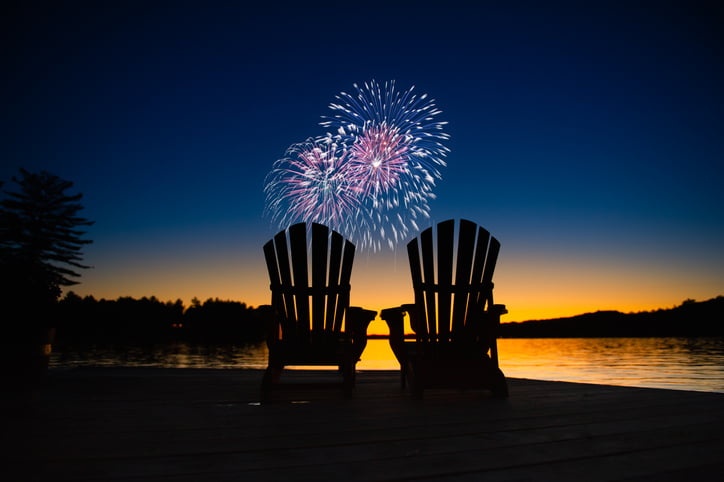 In Canada, BBQ often means 'grilled' while BBQ means low, slow, well-sauced and often smoked centre-of-the-plate deliciousness south of the border. Here are some secrets to making the best BBQ pork ribs and tips for making a tasty coffee BBQ sauce. BBQ Pork Ribs:...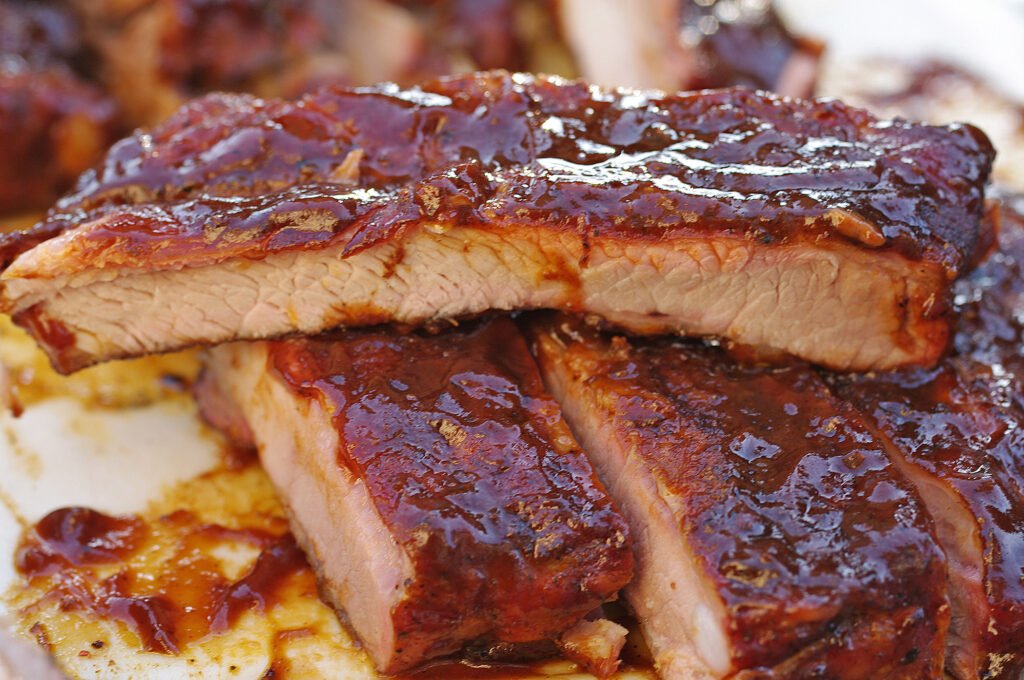 After a long winter spent within your home's four walls, what could be better than trading them in for your four walls on wheels? Here are five reasons why you should plan an RV trip with Terego this spring. 1. The temperature is perfect One of the best parts about...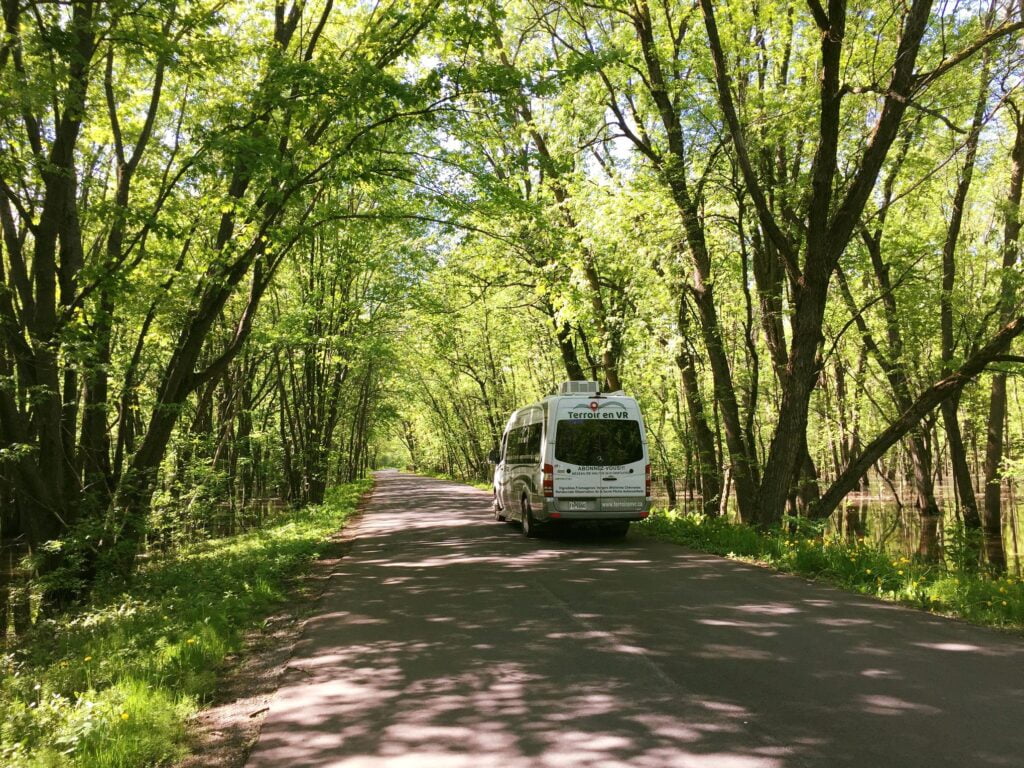 Everyone loves a rack of ribs smothered in BBQ sauce. If you are in search of the best pulled pork this year, add one of the many BBQ and rib festivals in Canada to your RV vacation plans this summer. Here are some of the biggest smoke-offs from across the country...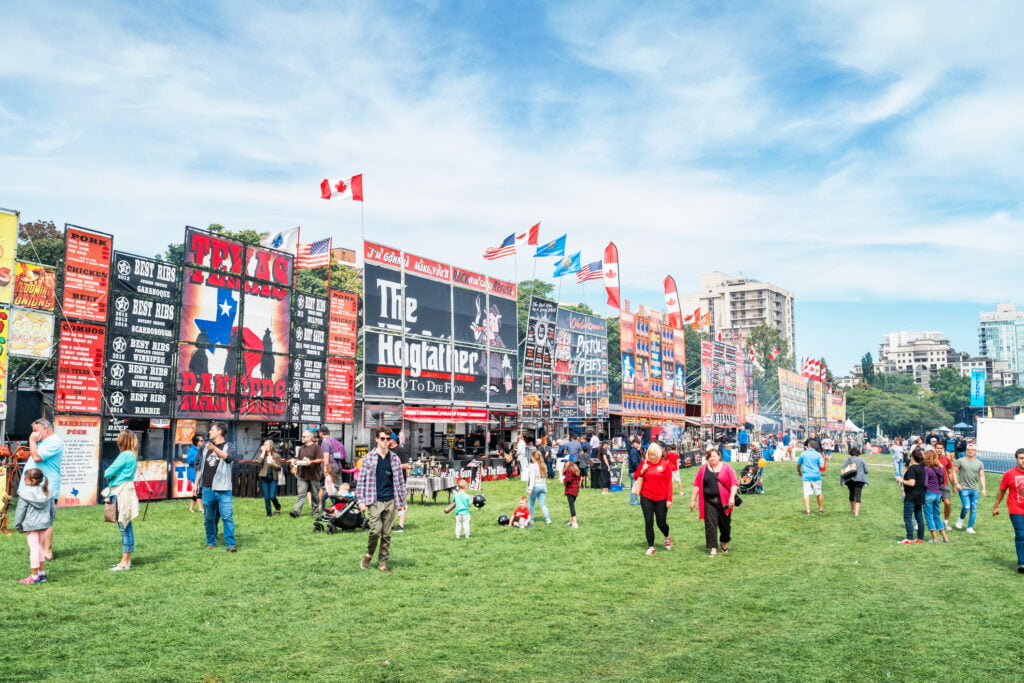 Whether you favour ice fishing or prefer to take your boat out on a warm summer day, you are sure to find just the right place for fishing in Ontario. The province is home to 250,000 lakes and nearly one-fifth of the world's water supply. You can also take...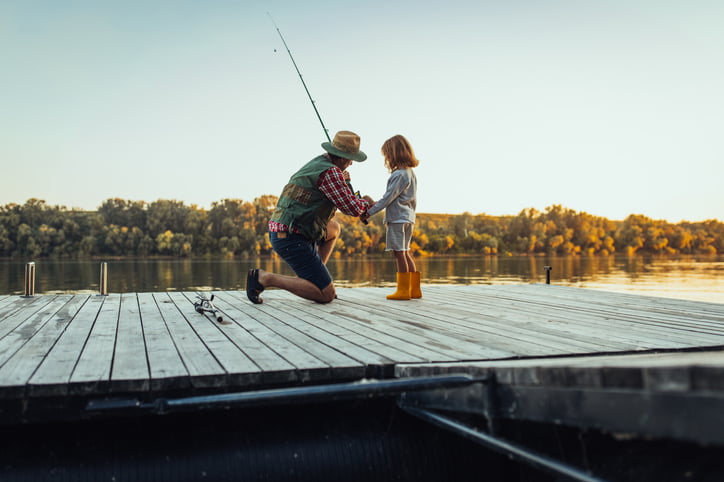 Are you a retired RVer with an abundance of free time? Volunteering is an excellent way to spend it and giving back to your local or global community is even more rewarding than you may think. While you won't get paid for your time, volunteering provides a number...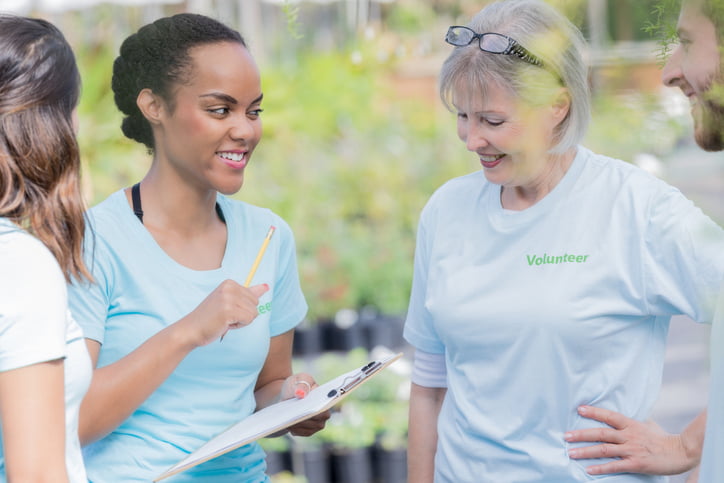 We have something big to announce and we wanted you to be the first to know. ORVDA is absolutely thrilled to announce that we're producing Ontario's Mega RV Show, Canada's largest virtual RV event. Join us online February 5th to 7th to see over 500 RVs, including...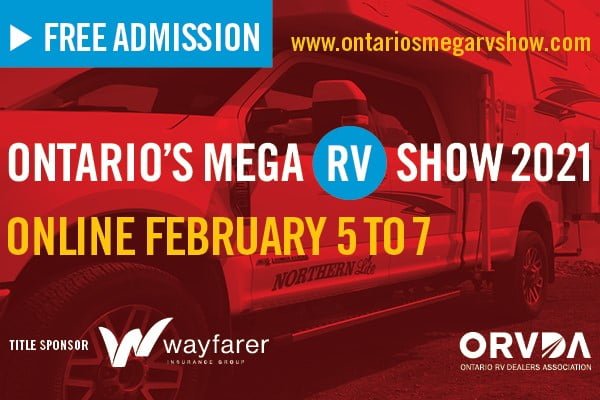 Explorer RV Club was established almost 25 years ago by Joe Martin, an insurance broker who saw the need for a group to bring like-minded people together to share stories, information and anything else they could think of. It is Explorer RV Club's purpose to make...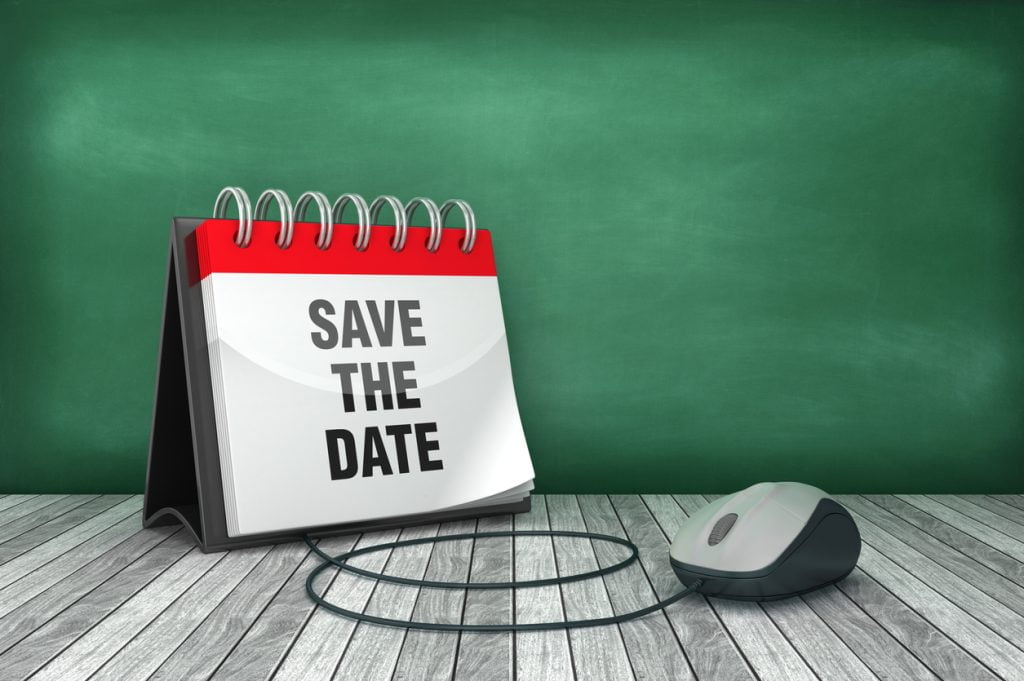 In recent days, we have seen an increased level of concern related to the spread of novel coronavirus (COVID-19). We understand that this may be an unsettling time and wanted to provide an update on the actions being taken to ensure the health and...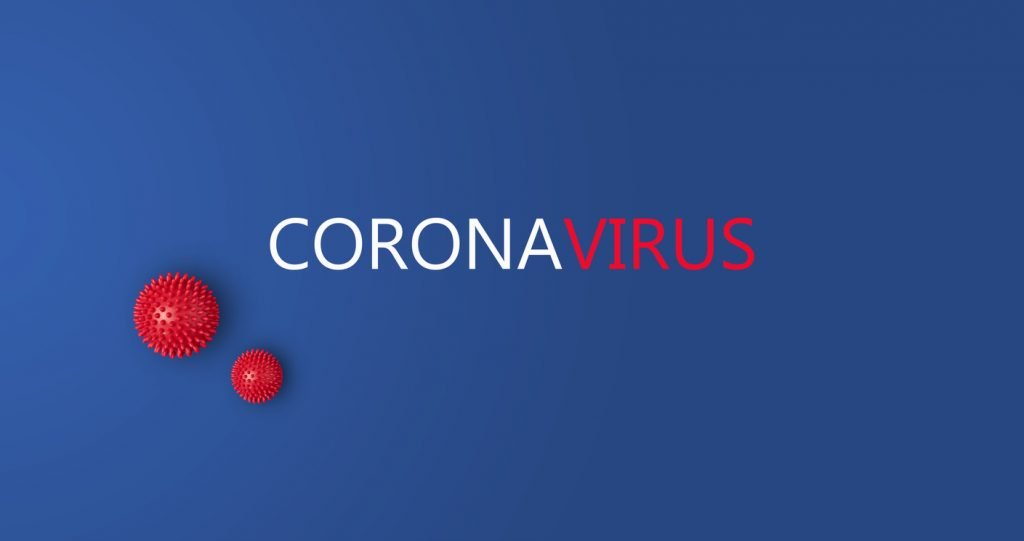 If you're planning a vacation out of the country next year, add one more item to your to-do list: Rethinking your emergency travel insurance coverage. Why? Because starting on January 1, 2020, Ontario will cut the travel insurance coverage that's currently...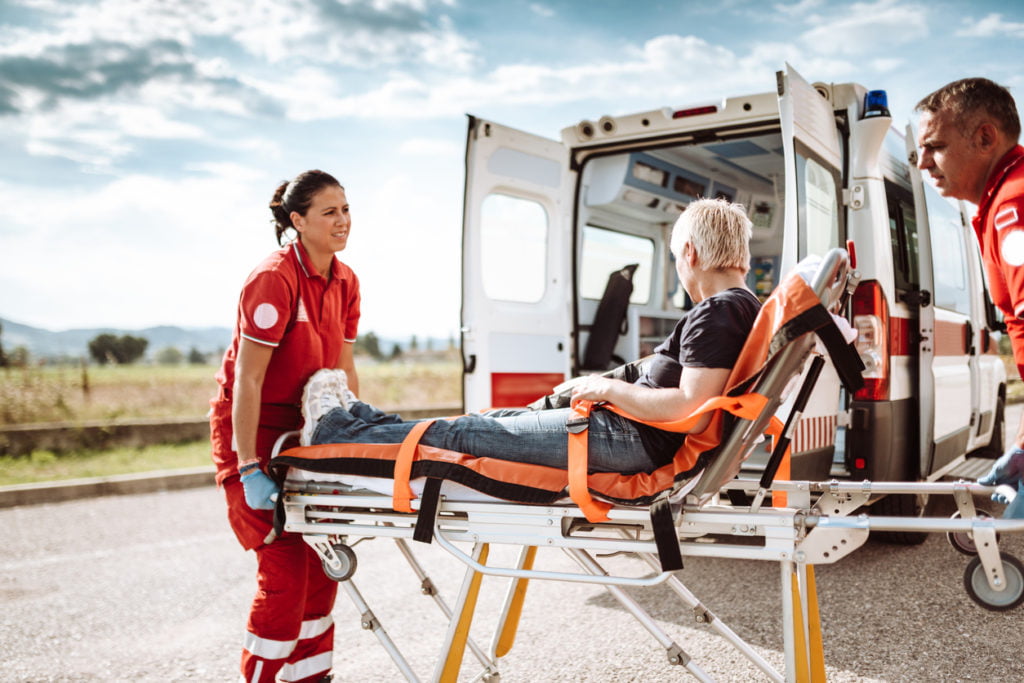 One of our New Year's resolutions is to continue to find ways to reduce our footprint when enjoying our RV adventures. Although we know it's impossible to implement an entirely zero-waste RV experience in a 40-foot Class A diesel rig, we're always looking for ways...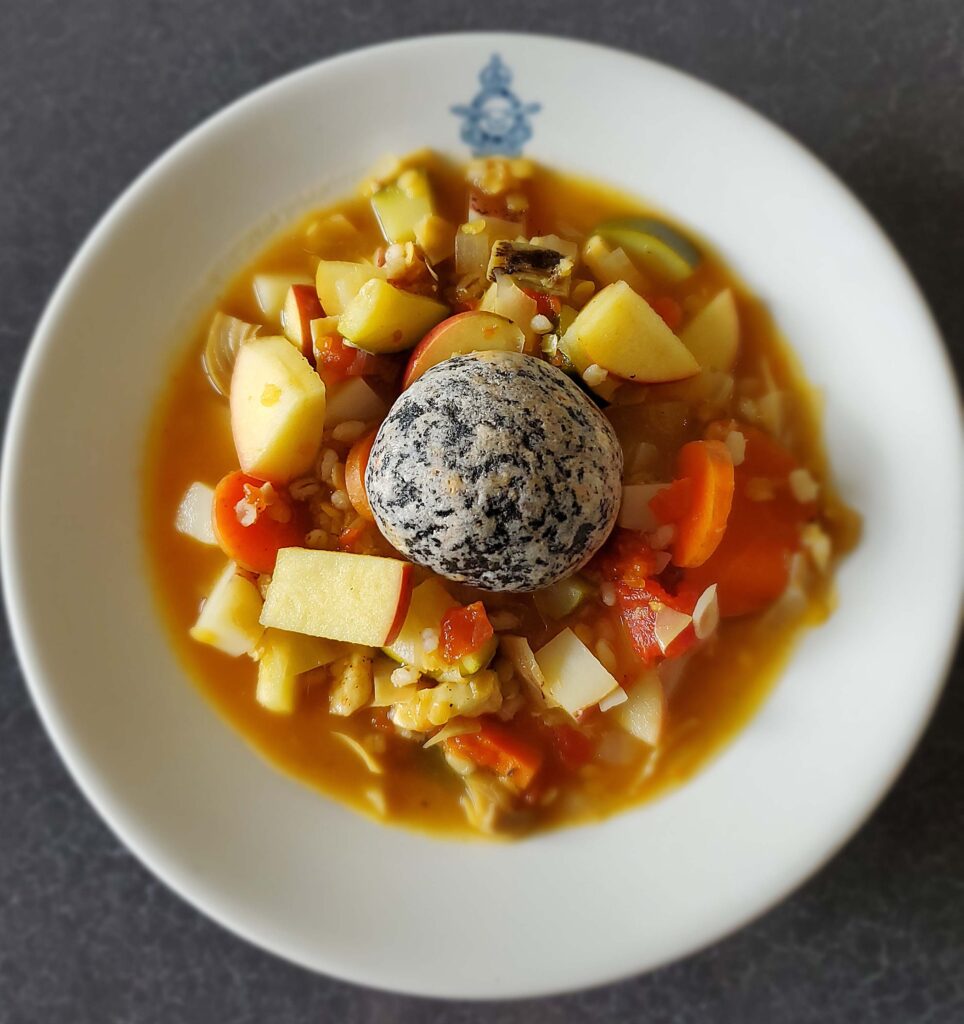 The RV's been winterized and stored, and we've bid "au revoir" to our snowbird full-timer friends as they headed to the border. We're now back to our sticks and bricks life for the next few months and it's a perfect time to think about holiday entertaining! Subject...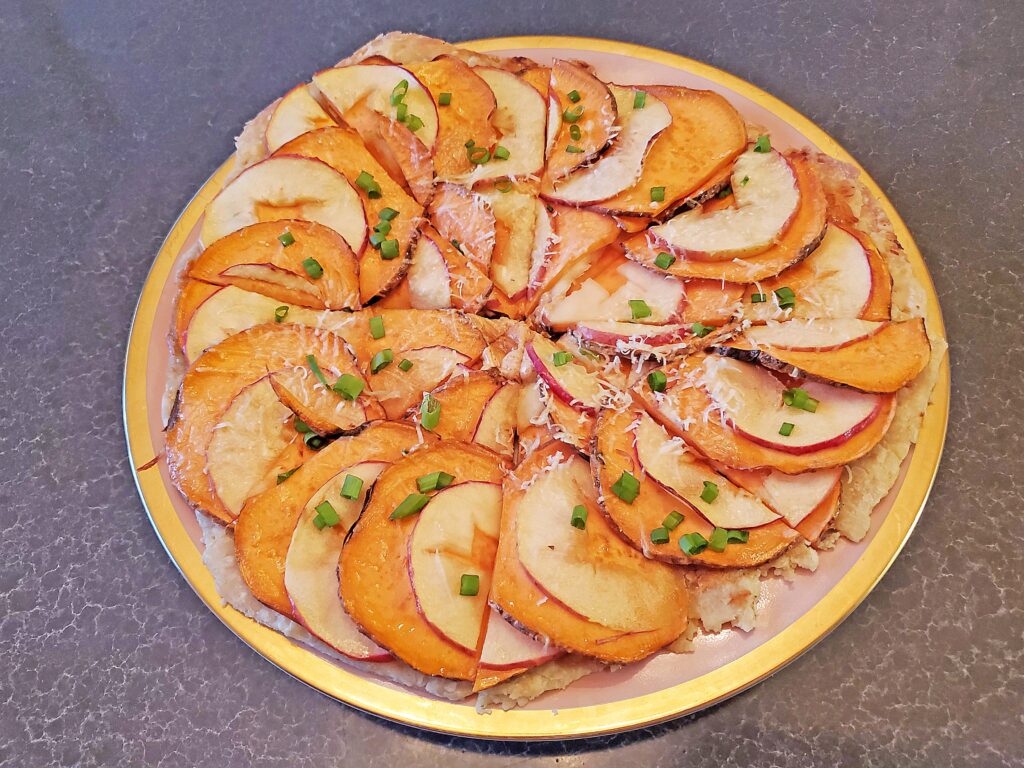 Migration season has arrived at our seasonal site just outside of Toronto. The days are shorter, the nights cooler, and the leaves are changing colours. Right now, right above us, 270 bird species are travelling through Toronto's airspace, heading south to the Gulf...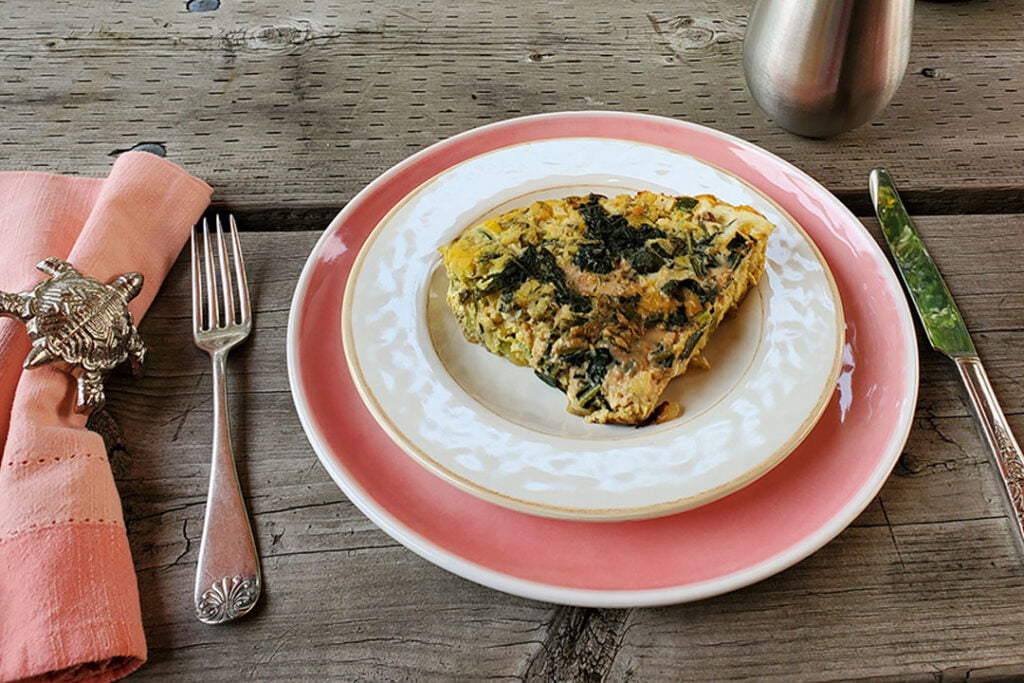 The Perfect Way to 'Season' for these Two Chefs? A No Pressure Summer of Slow Camping Using High Pressure Cooking Methods to Spice Up their Staycation! It looks like this dynamic culinary duo may be changing their tastes and bucking the usual trend this summer....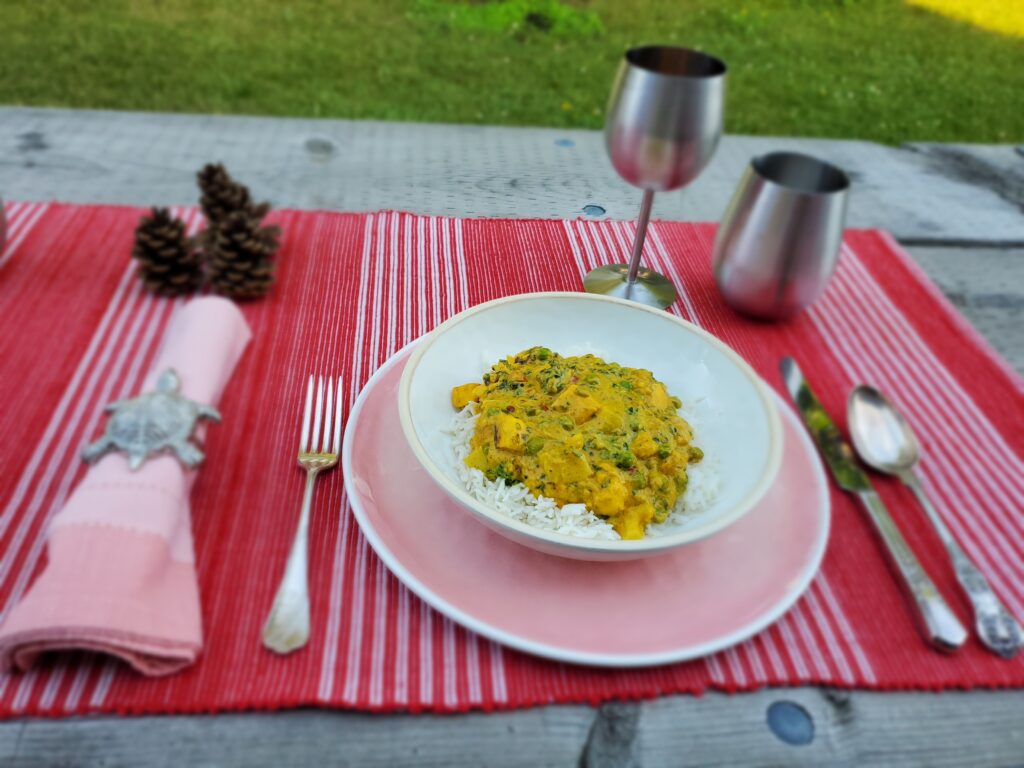 With increased rates of vaccinations and potential loosening of COVID-19 public health restrictions, many of us with a hefty case of cabin fever are itching to explore the great outdoors this summer. We all know that the RVing experience comes with learning...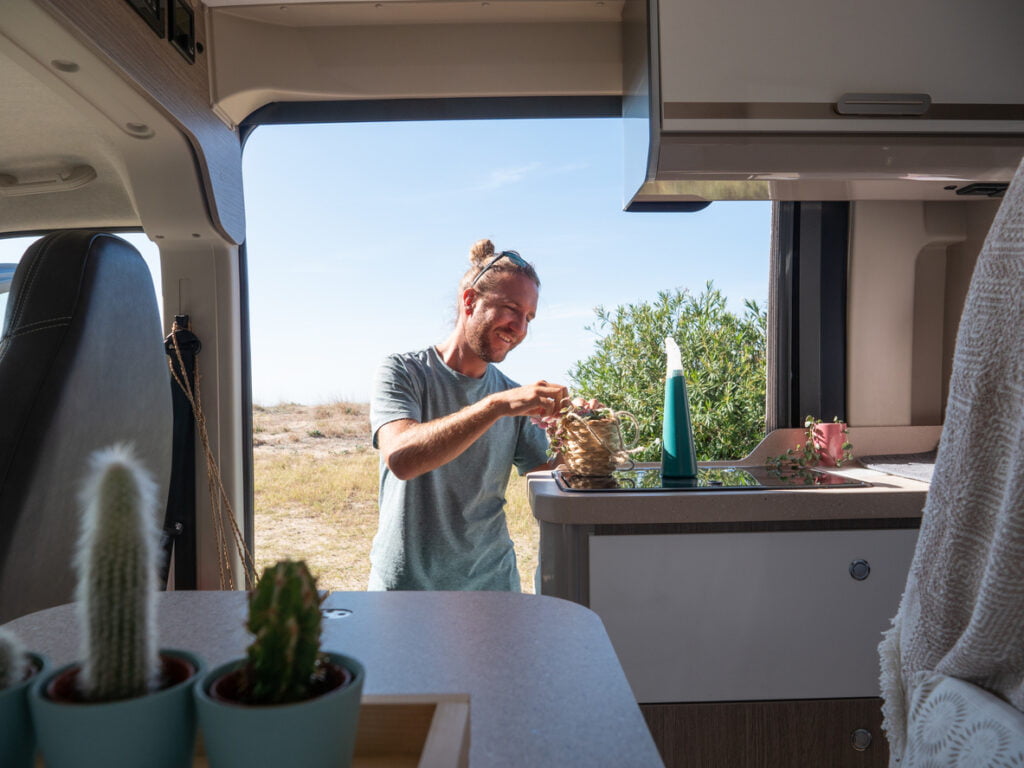 Oh Canada, our home and native land – of fabulous and flavourful food! For many years, Canada was commonly called a 'mosaic', because it was made up of so many different pieces that came together to form one beautiful picture and people. That's what these crisps...

We received wonderful news this week that our seasonal site will open on May 1! Although this timing is subject to local COVID19 regulations, we're thinking about the kind of RV season we want this year. Knowing that cross-country travel in 2021 is on hold, we're...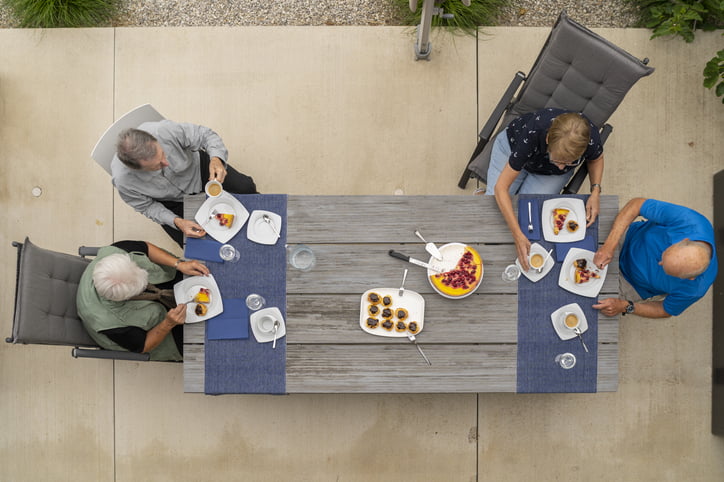 Although we're glad to see 2020 in our rear-view mirrors and optimistic that most Canadians will be vaccinated against COVID-19 this year, we know we've a long road ahead of us before we can safely enjoy all those pre-COVID pleasures we've put on hold. Close to the...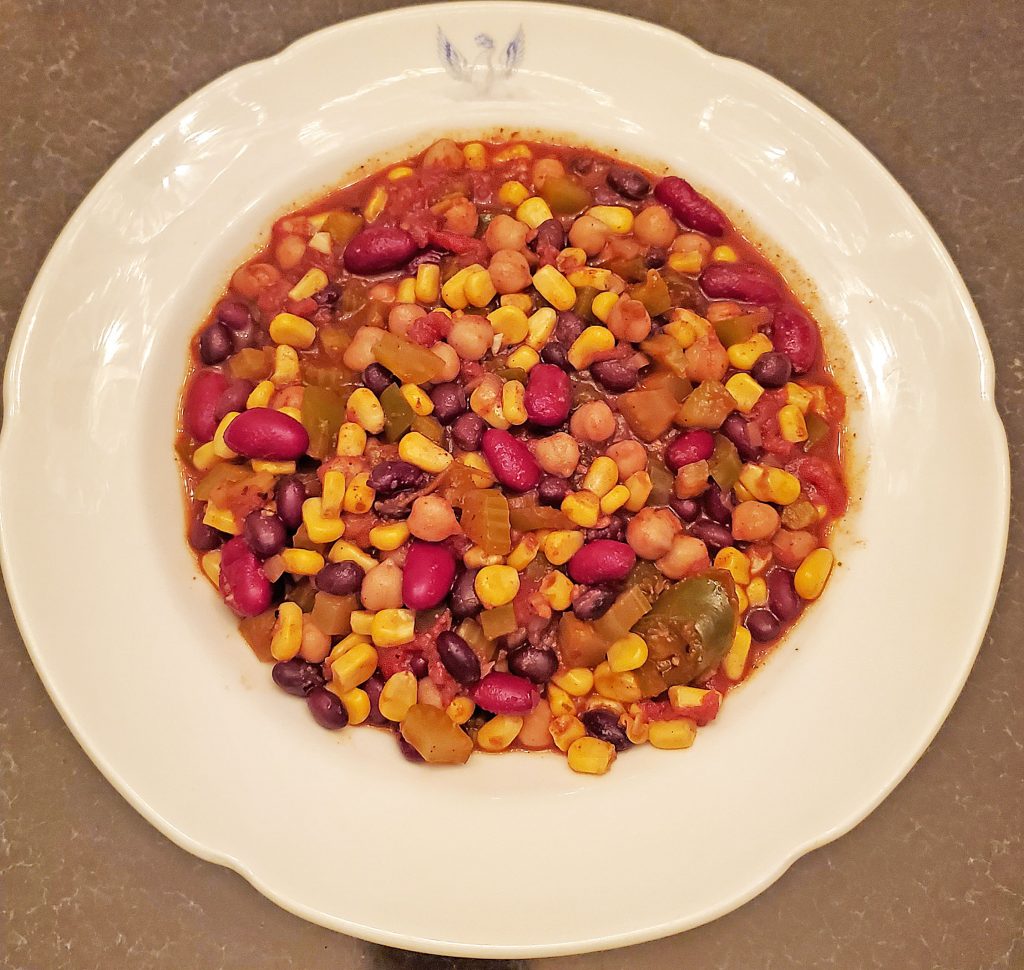 The season of celebration is upon us! What better way to ring out this forgettable year and welcome in the new than with a warm glass of spiced spirits. Mix up your holiday traditions this year with something a little different in your mug or champagne flute with...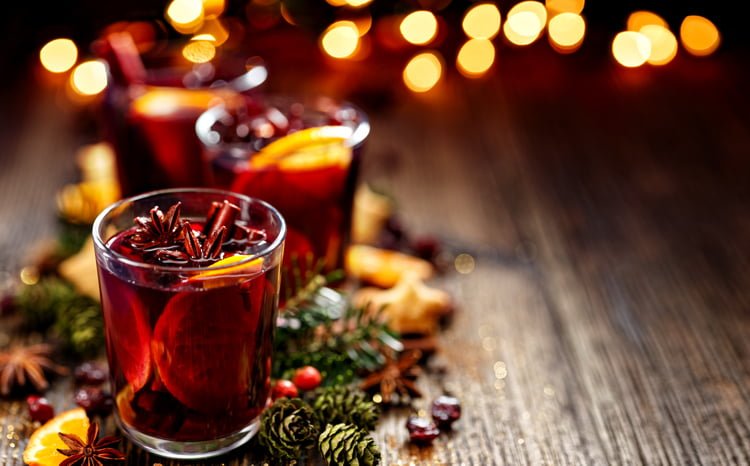 One of the gems in Southwestern Ontario is St. Jacob's Farmer's Market. Located an hour's drive from Toronto and about 15 minutes from Kitchener-Waterloo, St. Jacob's Farmer's Market is the largest in Canada, attracting a million visitors a year. Situated on the...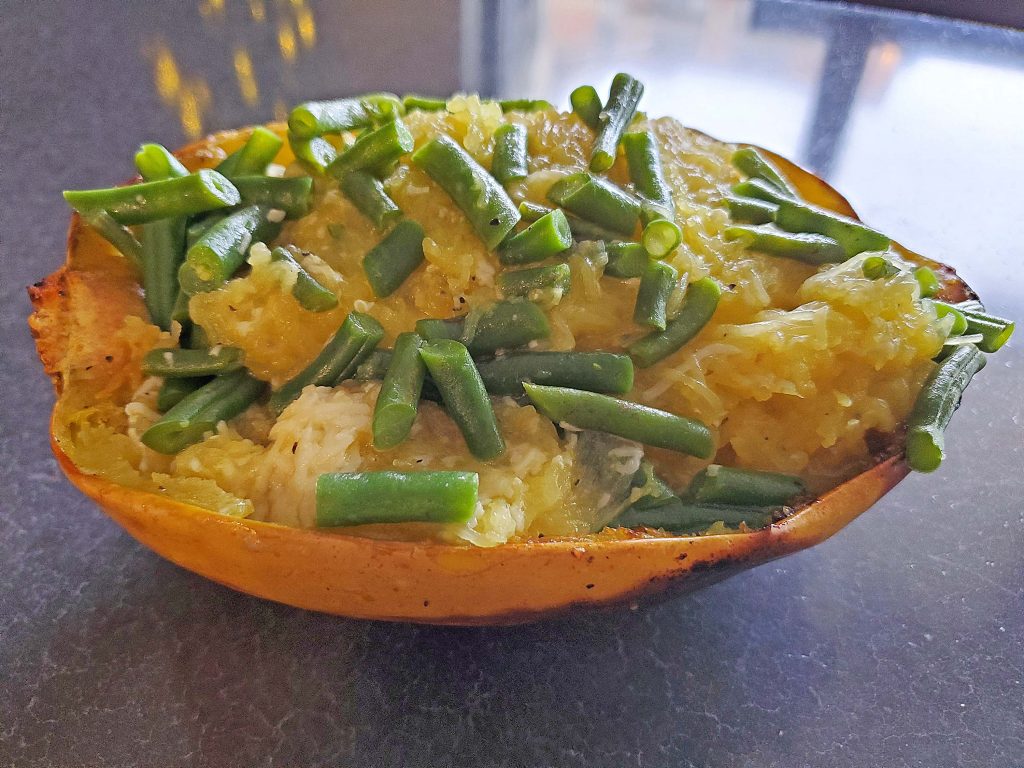 Ah September! The real beginning of the new year for your two teaching Galley Chefs. Things sure look and feel different from this time last year as teachers and students gear up for different ways of learning. What hasn't changed, though, is the arrival of that...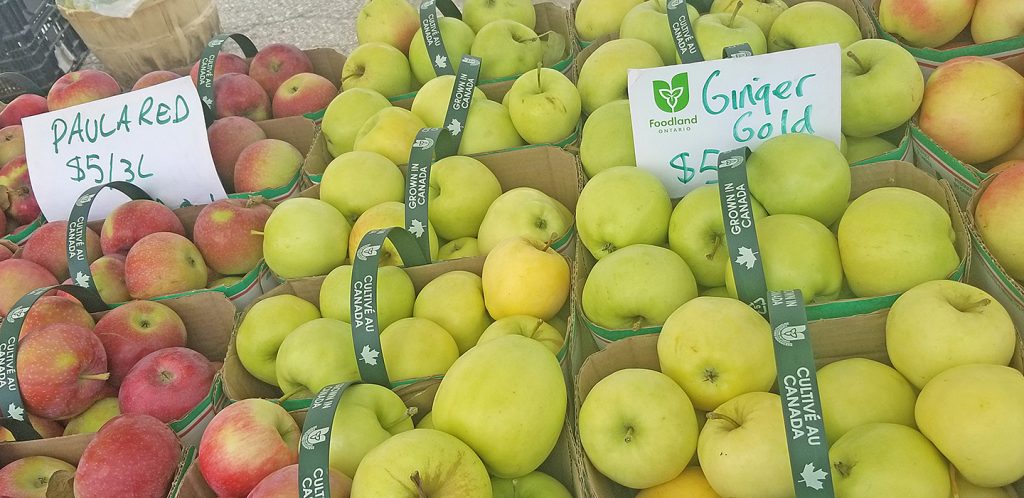 Its such good news that campgrounds and museums are carefully reopening after the COVID-19 lock down. Although some inter-provincial travel restrictions still exist at the time of this writing, we certainly have plenty of choices as we venture out in our RVs. Are...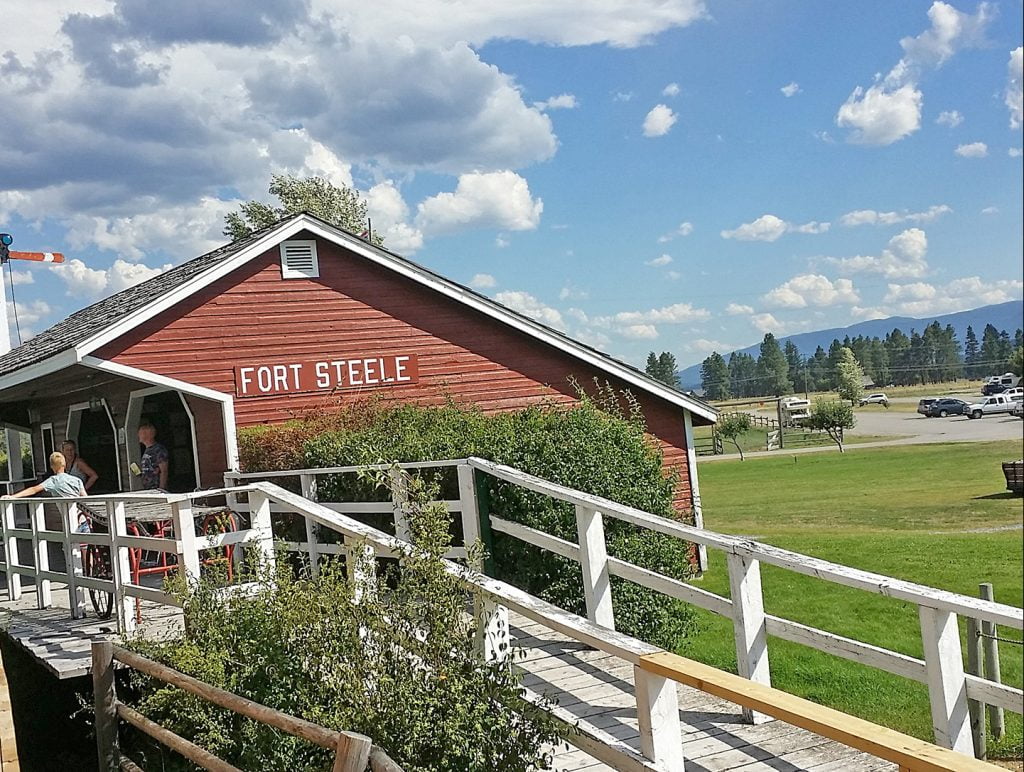 You do everything you can to keep your RV safe and properly maintained. Unfortunately, mistakes in manufacturing and defective parts can put you and your loved ones at-risk. When a safety defect is found on an RV, an official recall is issued and formal notices are...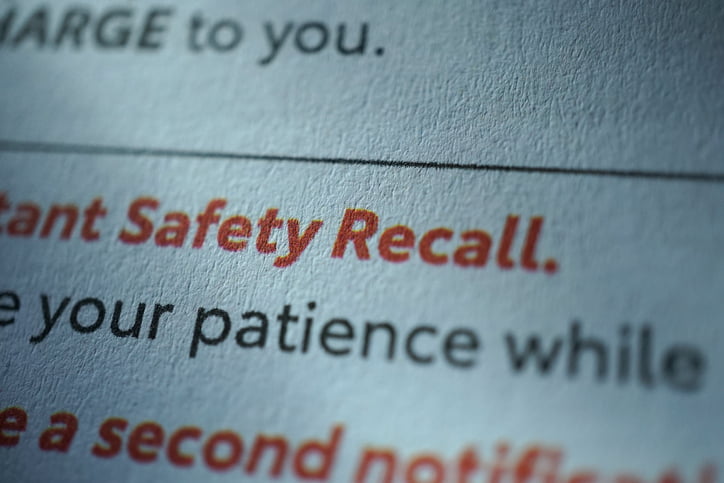 Anyone who owns an RV can attest to the fact that an RV doesn't exactly have the largest amount of storage space inside, and when you have to bring all your necessities and treat it as a second home while on your camping or hiking trips, your storage space inside...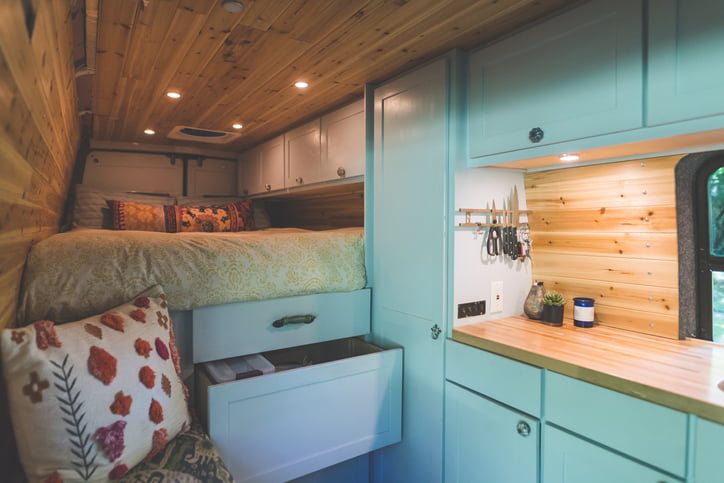 Powering your RV with solar energy is a smart thing to do. Drawing power from the Sun is clean, efficient and quiet. So why doesn't everyone do it? Well, the fact is that most new RVs now have integrated roof mounted solar panels that feed the house batteries....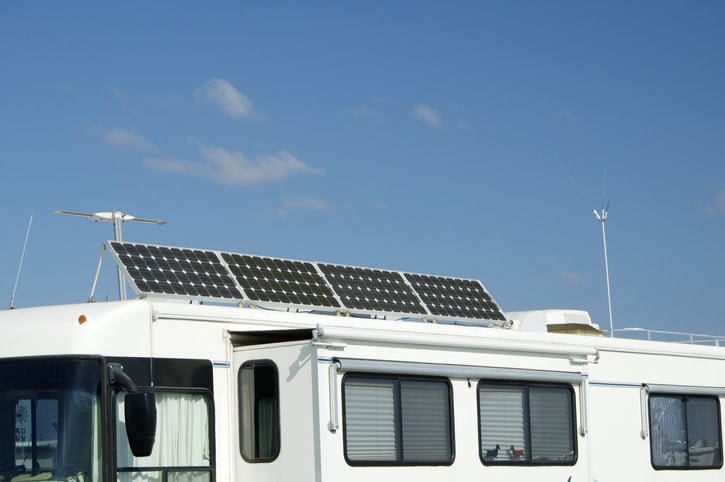 With the camping season winding down, you will find that winter is not far behind. This means it's time to start thinking about winter storage for your RV. If you are a do-it-yourself kind of person, you can save by learning how to winterize your RV yourself....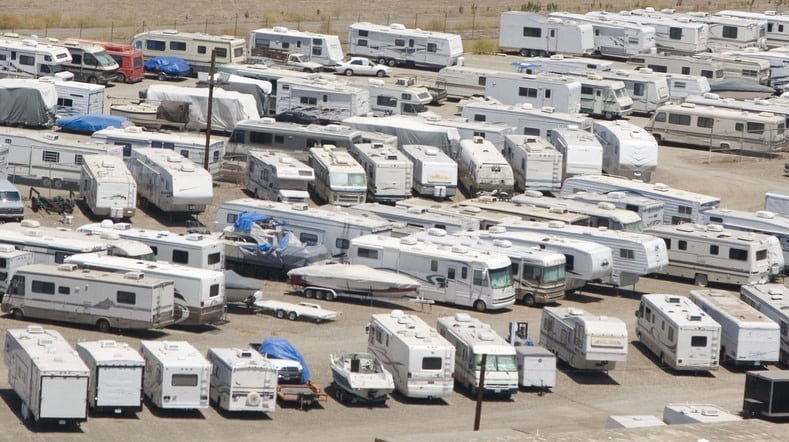 At its simplest, an RV is a house on wheels, and just like at home you have systems that service your house, water, electric, gas and HVAC. Knowing your systems and keeping them in good repair is vital. Here are basics to learn so you can relax.   THE LP GAS SYSTEM...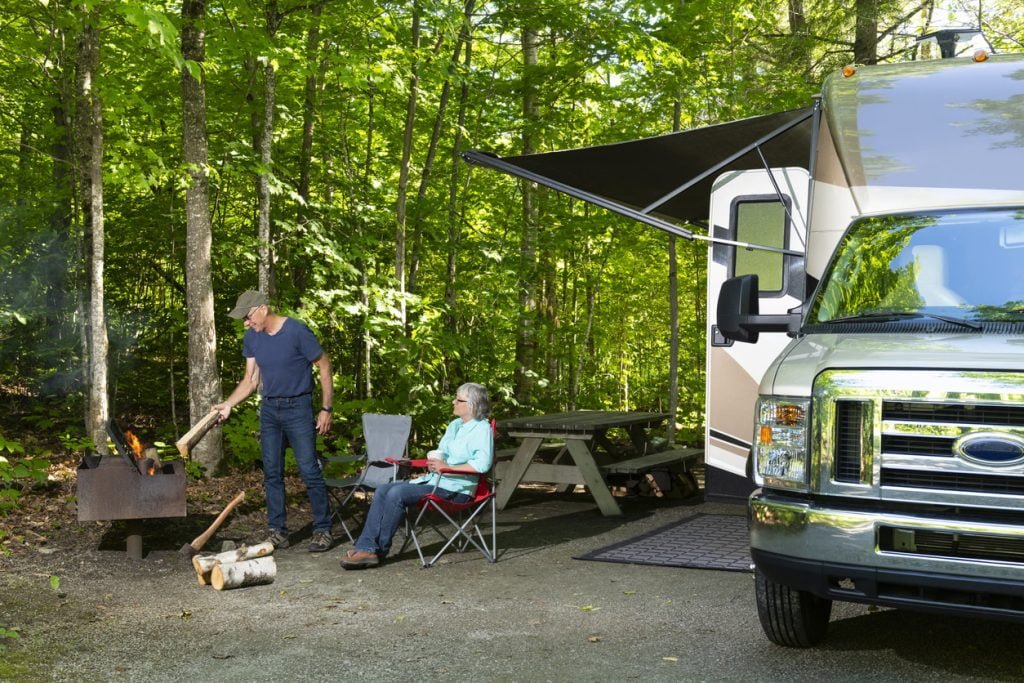 If you have a broken water line in your RV, you must promptly complete repairs before continuing on your travels. Ignoring even the slightest leak can result in a huge mess and severe water damage in a short period of time. Mold could even start to grow, sidelining...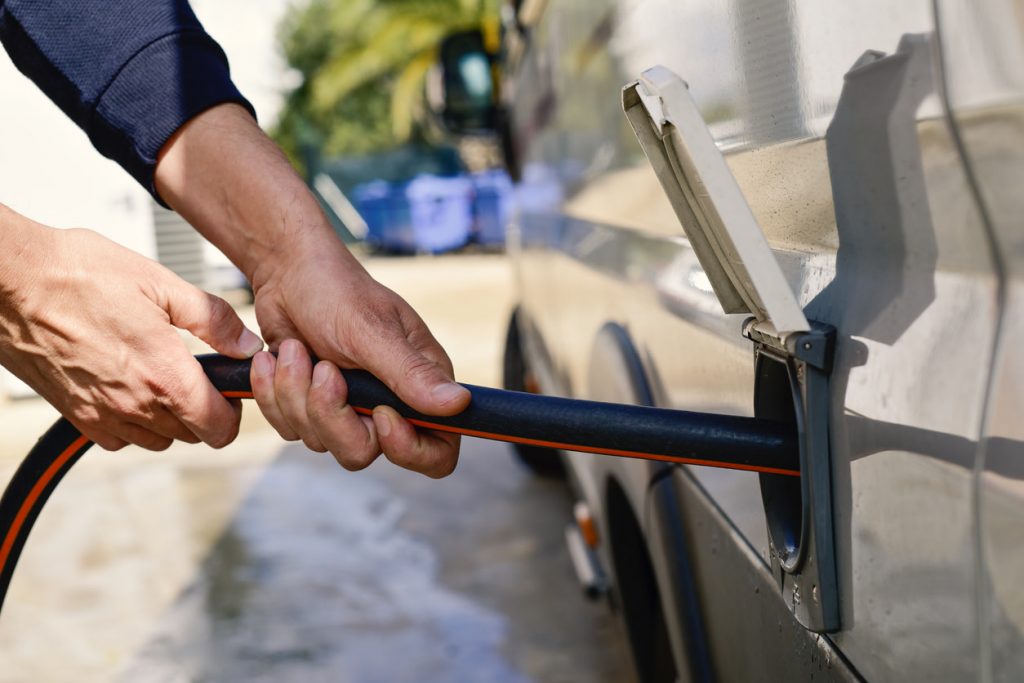 The Pandemic has changed our lives this year; that's a fact. Most would say for the worse, however I've found that with the restrictions and resulting slower pace of life, I have more time to invest in the details that I previously skipped over. This...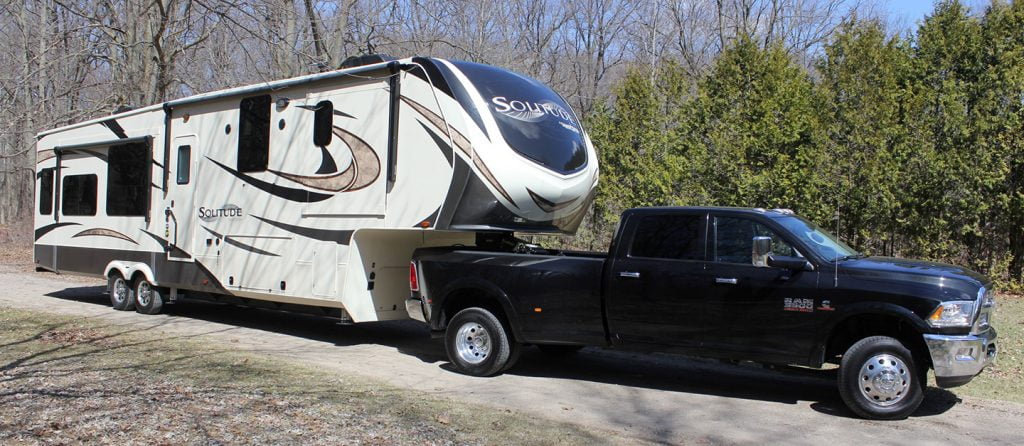 RVs, in a sense, are a unified collection of subsystems all working together. Chassis, suspension, walls, roof, electrical, HVAC, plumbing, appliances, fixtures and the thousands of fasteners holding everything together. Yet all of this rests on just a...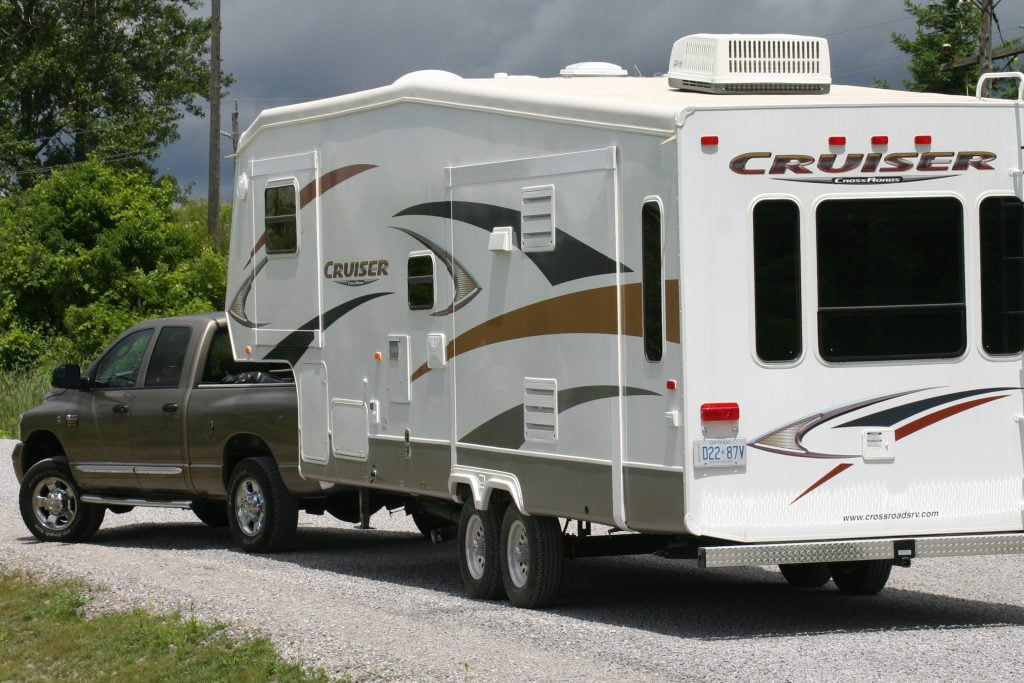 Your tires are the main support for your RV and help to make sure you travel safely through a multitude of different road conditions each year. But even though they are one of the most important safety aspects of any vehicle, tires are often overlooked when it...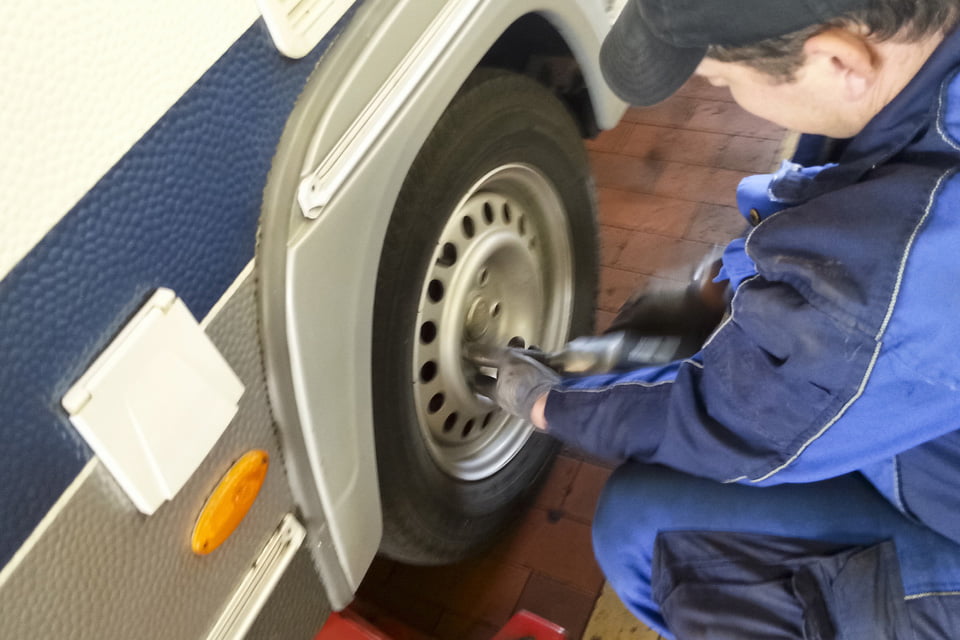 Springtime is a busy season for most truck owners across the nation as they begin to prepare for many months of travel and adventure. It's time to shake off the last of the winter snows and get ready to get out and enjoy the many perks of owning a...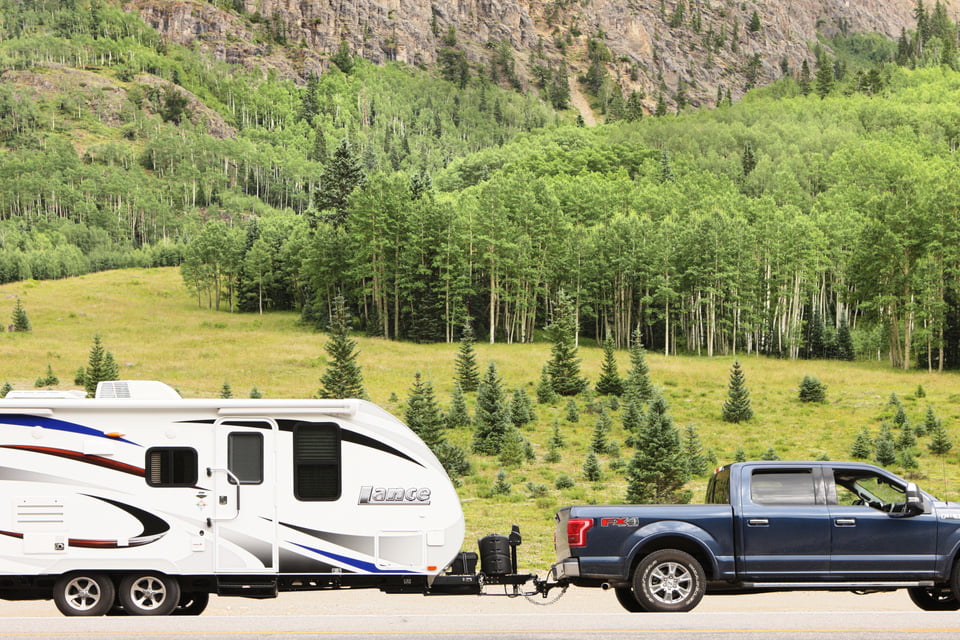 As the warmer spring weather approaches, most RV owners are feeling that familiar itch to get back out on the open road. But after spending a great deal of time and effort to properly winterize your RV, you may also be dreading the spring maintenance process....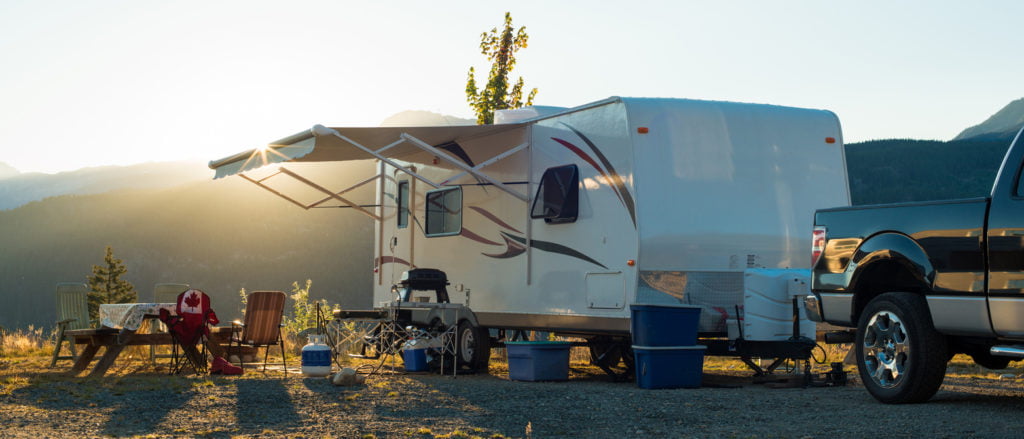 RV dealerships across Canada have seen sales soar during 2020, and the start of 2021 follows the same pattern. The pandemic is driving the number of RV sales up along with prices, as people turn to camping vacations in new and used luxury RVs. This is a...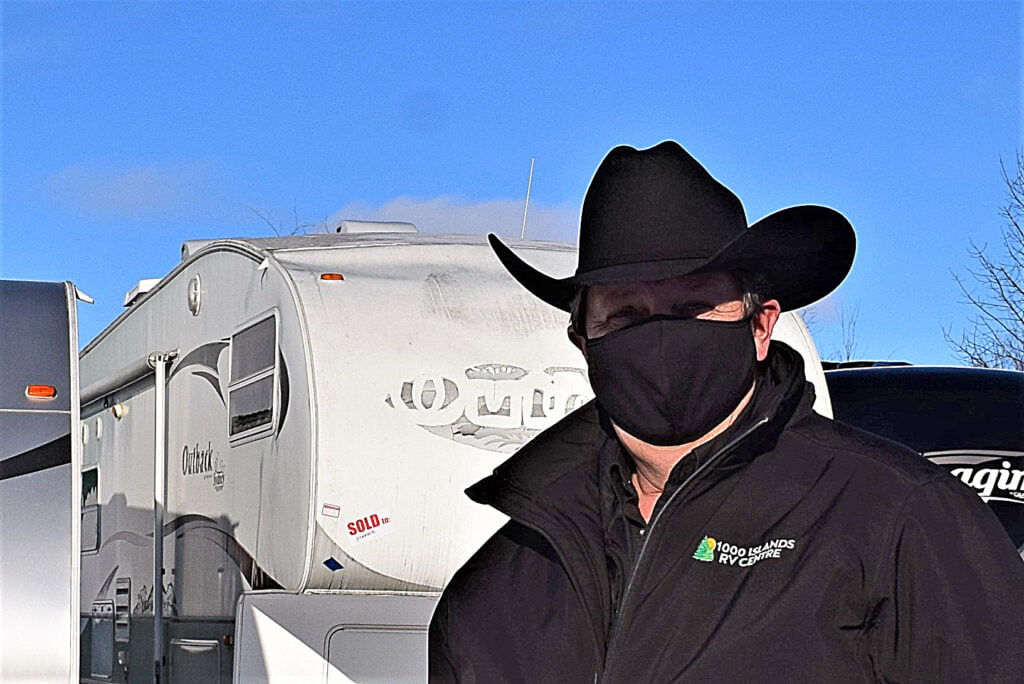 Tax season is upon us! For many Canadians, this means it's time to sit down and start filing. Of course, nobody wants to pay more in taxes than they need to. This is why it's so important to stay on top of the most recent changes to Canadian tax law. Not sure where...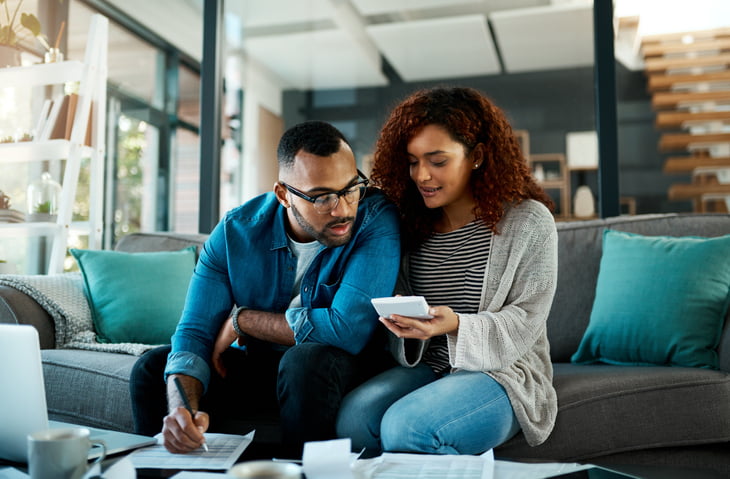 It's no secret that many Canadians have been struggling to make ends meet; in fact, even in 2019 (before the start of the coronavirus pandemic), an estimated 48% of Canadians reported that they have less than $200 left in their bank accounts after paying their...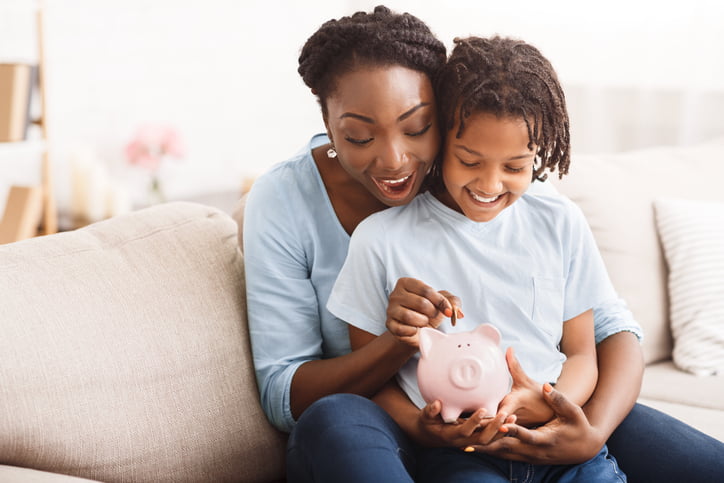 With 2020 having been such a challenging year, many people treated themselves to a little retail therapy... okay, a lot of retail therapy. Whether you've splurged on a few special gifts for loved ones or treated yourself to something special, it's important to...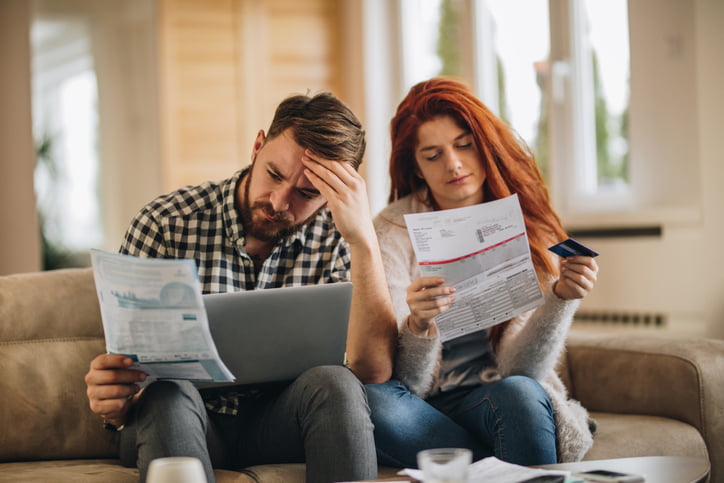 With the upcoming holiday season likely being the first time you won't visit loved ones, exchange gifts and enjoy a festive meal – now's as good of a time as any to count your blessings, spread cheer and do a little good. As the end of the year approaches, consider...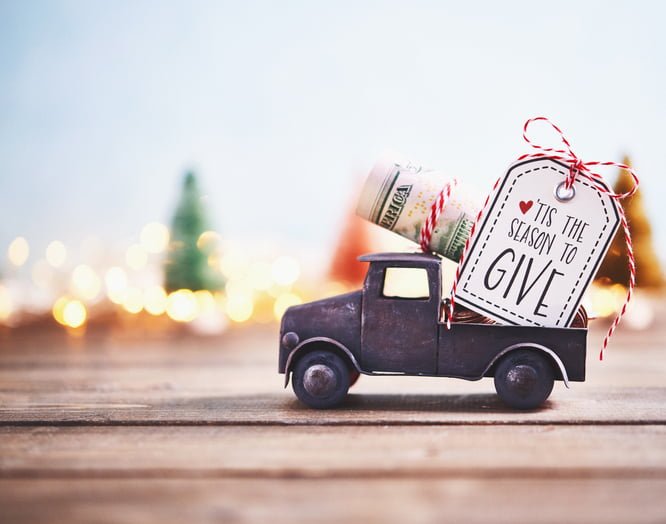 The Rubber Association of Canada is an industry group for tire manufacturers. However, they have taken it upon themselves to educate and inform Canadian drivers not only about tires, but on how to stay safe and save money on that rubber that we all need on our...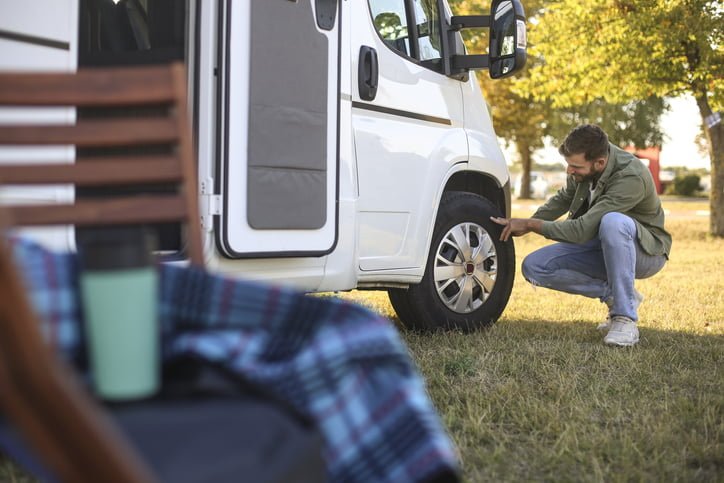 As you hem and haw while shopping for your new car, truck, or SUV at the dealership, the salesperson might come by and wave 0% financing around to entice you to sign on the dotted line. You might feel like you've just snagged the deal of a lifetime, but the truth...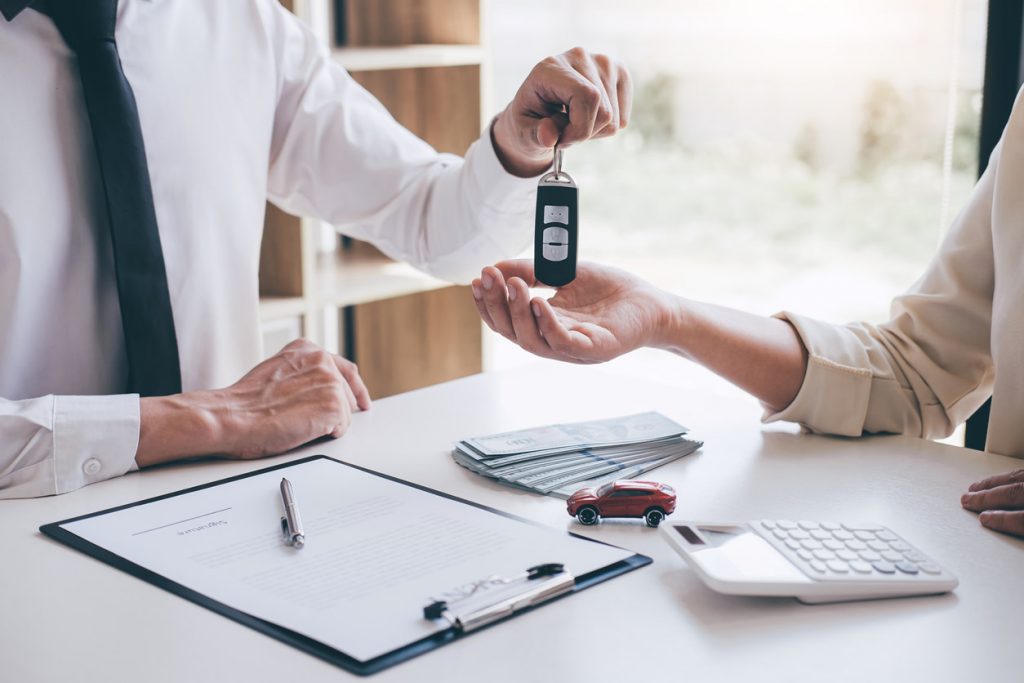 While we are all dealing with the day-to-day realities of this world-wide pandemic, it may be hard to think further ahead than today – particularly if a new truck was a purchase that you had been planning for this year. Most people faced with the loss...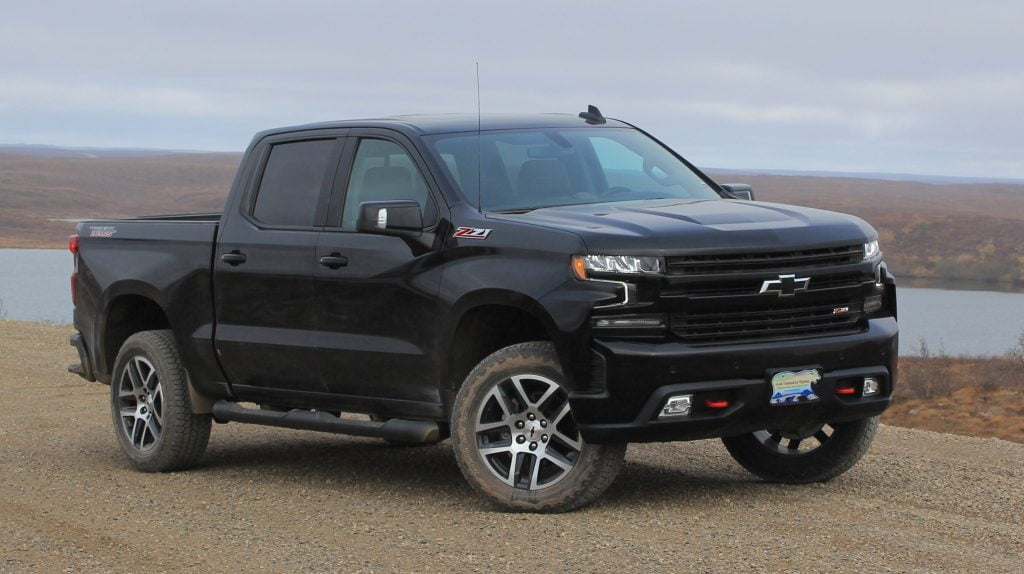 Each year I am asked about investing into a TFSA. Lets look at the pros and cons.The TFSA is sheltered from taxes. It is a good short term investment that holds after tax dollars. There is not a tax deduction as with the RRSP. Do note that the...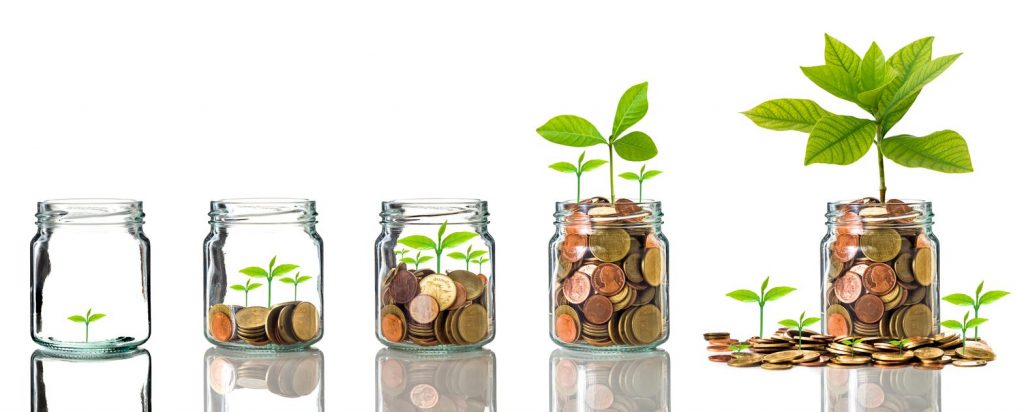 Owning an RV sounds like an awesome idea to most Canadians. With an RV you have the freedom to travel whenever your schedule allows, you create your own travel plans and most importantly, the whole family can come along for the ride. But while you may...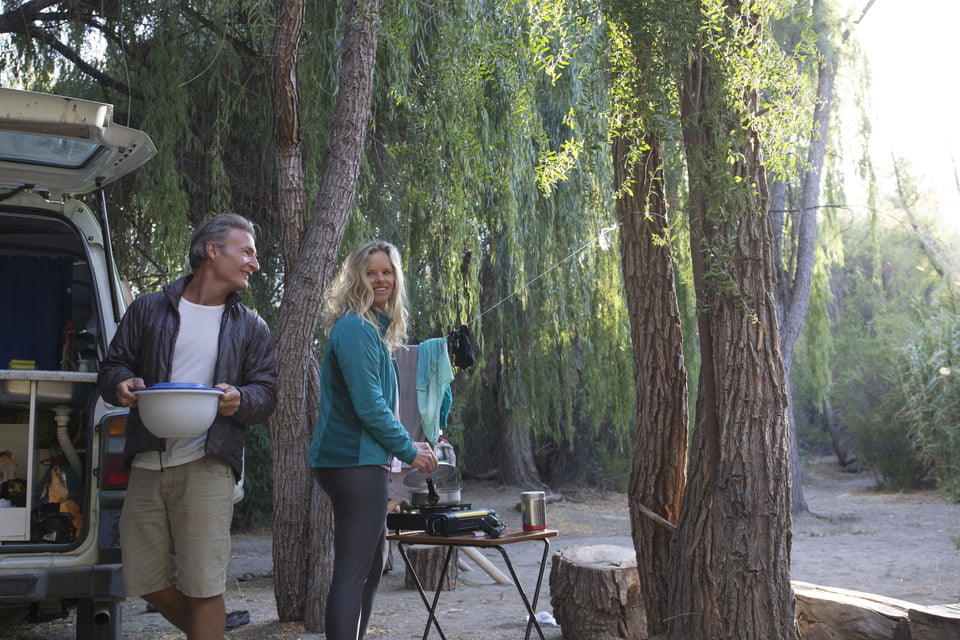 Buying an Affordable Pickup Truck For the past few years the majority of RVs bought in Canada have been of the towable variety. That means, excluding some of the smaller micro-campers and trailers, most RV buyers either already have or are looking to...