RView By Explorer RV Club
For Life's Great RVentures
RView By Explorer RV Club
For Life's Great RVentures
RView By Explorer RV Club
For Life's Great RVentures
RView By Explorer RV Club
For Life's Great RVentures
RView By Explorer RV Club
For Life's Great RVentures
RView By Explorer RV Club
For Life's Great RVentures
Winnebago eRV2 is a new Class B based on the all-electric Ford Transit van, with Winnebago's proprietary IonBlade house battery system providing up to seven days of boondocking capability. Winnebago's eRV2 is powered by a 900-Watt solar capacity, built on a Ford E-Transit chassis, and powered by a proprietary IonBlade lithium house battery. Winnebago's eRV2 interior is inspired by modern Japandi principles, with a five-in-one sleep/lounge, two adaptable workspaces, and a high-speed Wi-Fi router.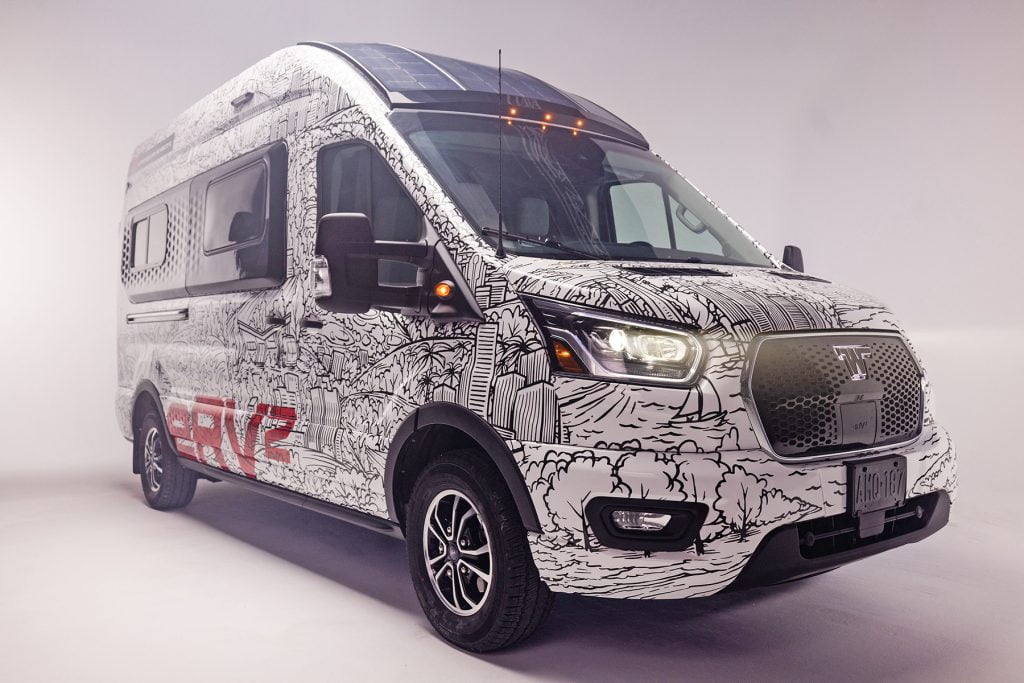 RVers love the water. Whether it's the ocean, lakes or rivers — wherever RVs congregate, water is never far away.  And while it's pleasant to just sit and watch an off-shore sunset, it's more fun to get out on the water. Of course, travelling with any kind of...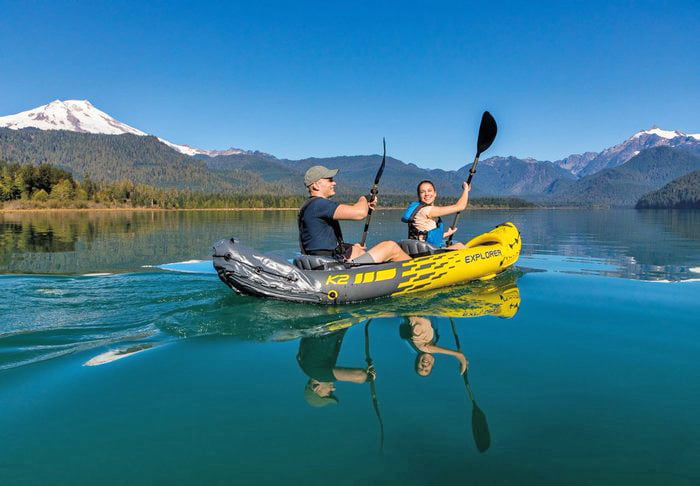 Like many of you, I browse the internet in the depths of winter, dreaming about the start of the spring camping season.  And, what's better to salivate over than new RV gear. So, whether looking to update, replace or buy for the first time, it's simply a fun way to...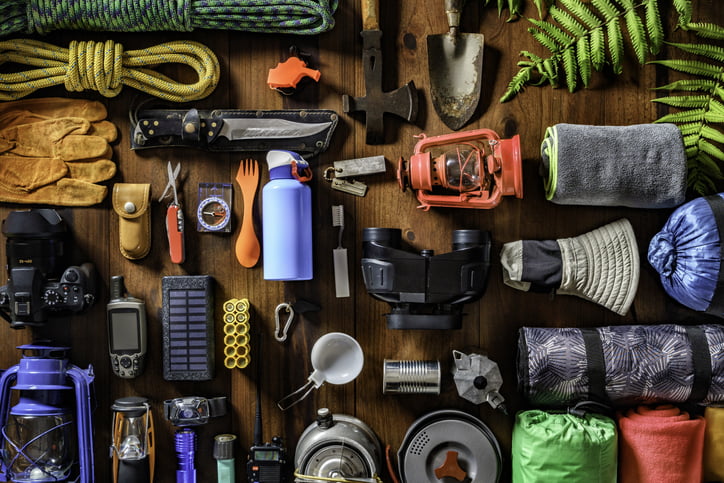 Some practical, some fun and some just downright awesome. The best gift is one that you would like to keep for yourself. We have found plenty of gifts that you might just want to do that exact thing this holiday season.   Lifestraw Go Bottle With a 2-stage...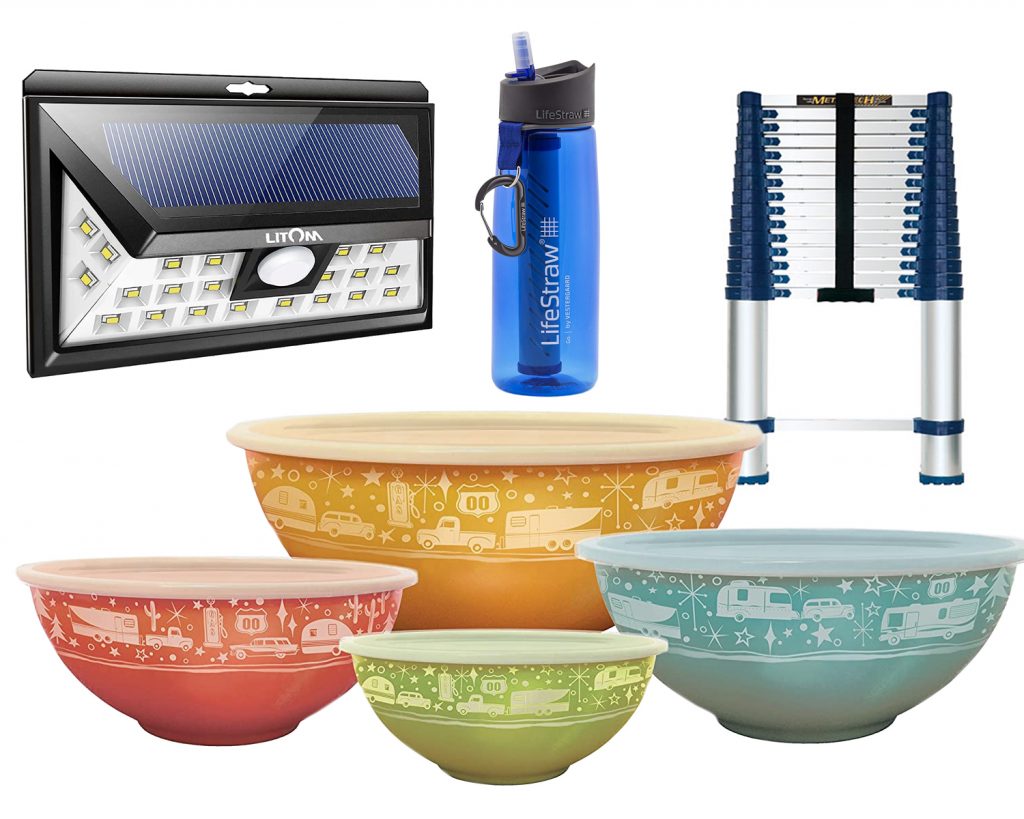 Having your beloved RV stolen is always a heartbreaking affair. But it is made much worse when it ends up deep in the woods ravaged by drug activity or simply never to be seen again. Thankfully, you can prevent those awful scenarios with help from KYCS Locate....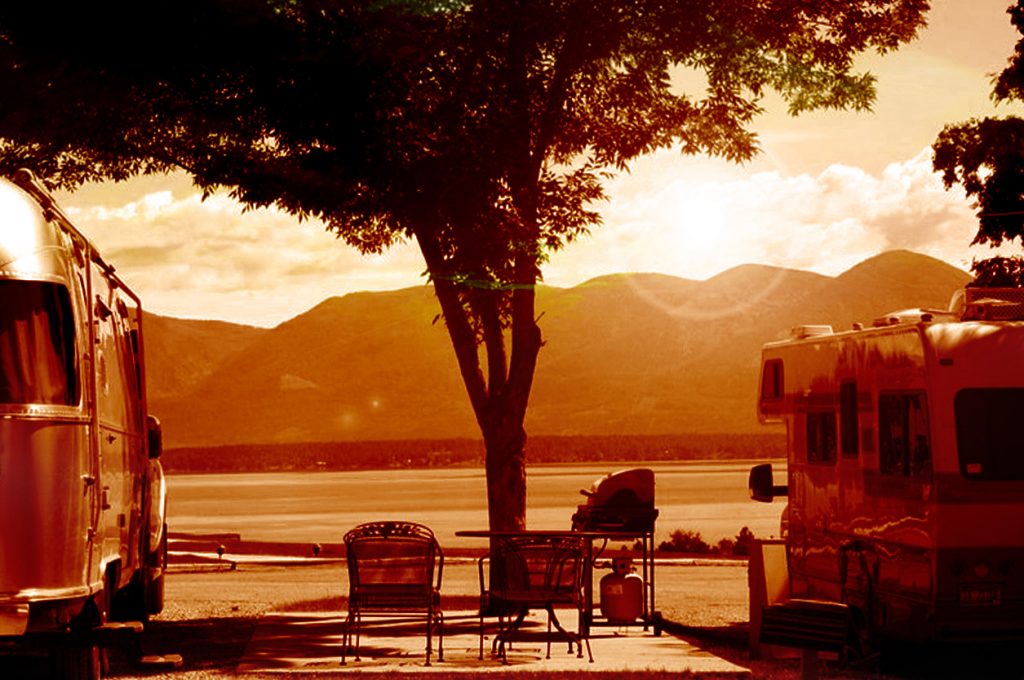 The coronavirus crisis has forced millions of people worldwide to stay at home. Soon the restrictions will be lifted, and people will be rushing to escape into the Great Outdoors. RVing is the best way to experience nature while remaining comfortable in their home...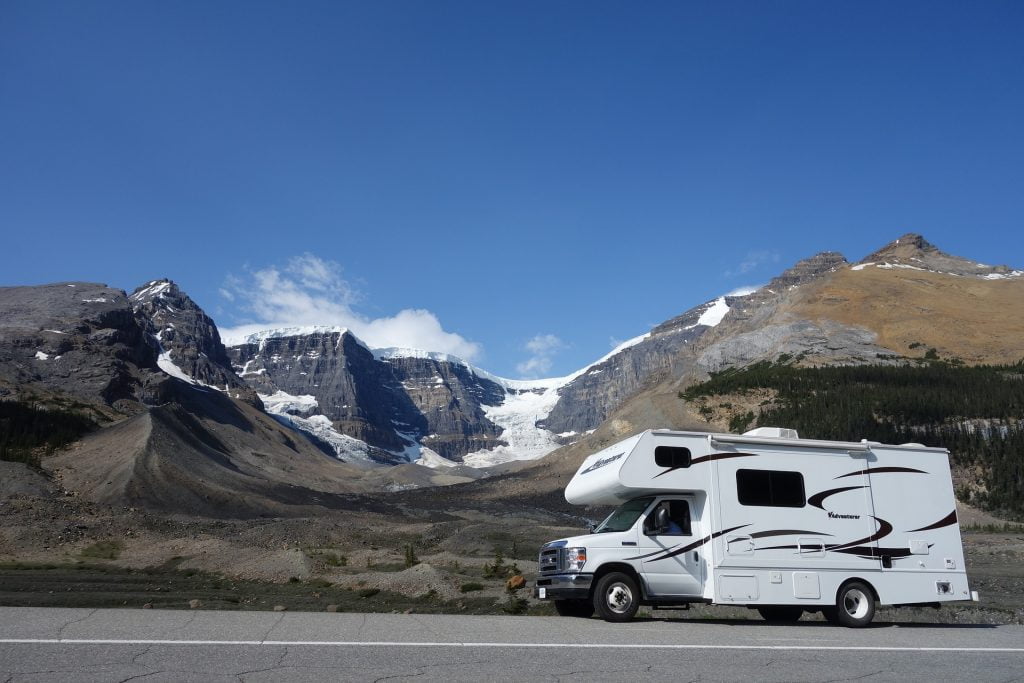 It's no secret that air conditioning soft starters have genuinely transformed the RV industry. However, even with so many happy RVers enjoying soft starters, many still have questions about this handy technology upgrade. If you love to camp in the hot summer...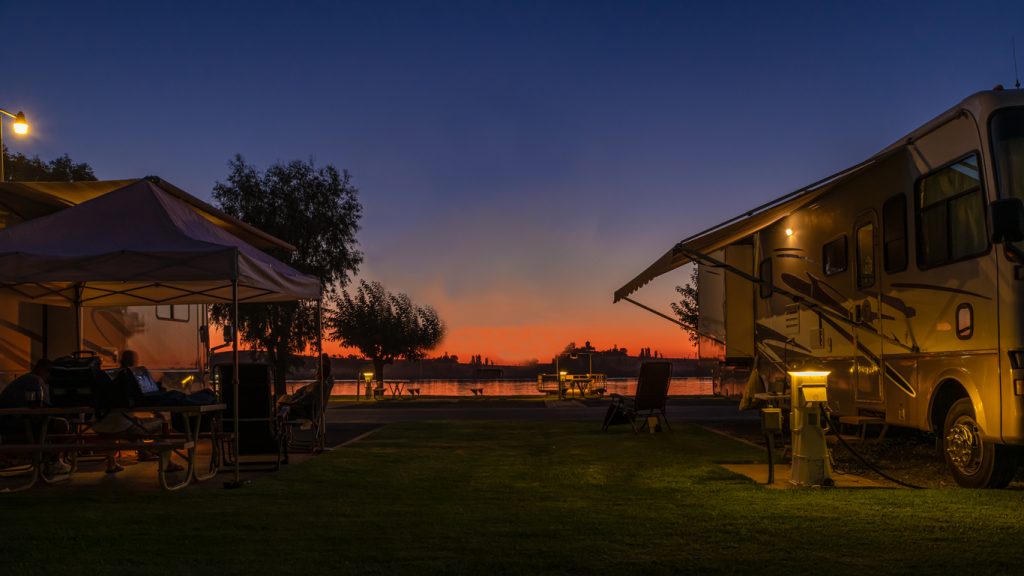 For an RV enthusiast, there are few things more appealing than the idea of spending time exploring rugged campgrounds in our many forests and national parks. Can you imagine what it would be like to take your rig out for a summer backcountry camping trip in the...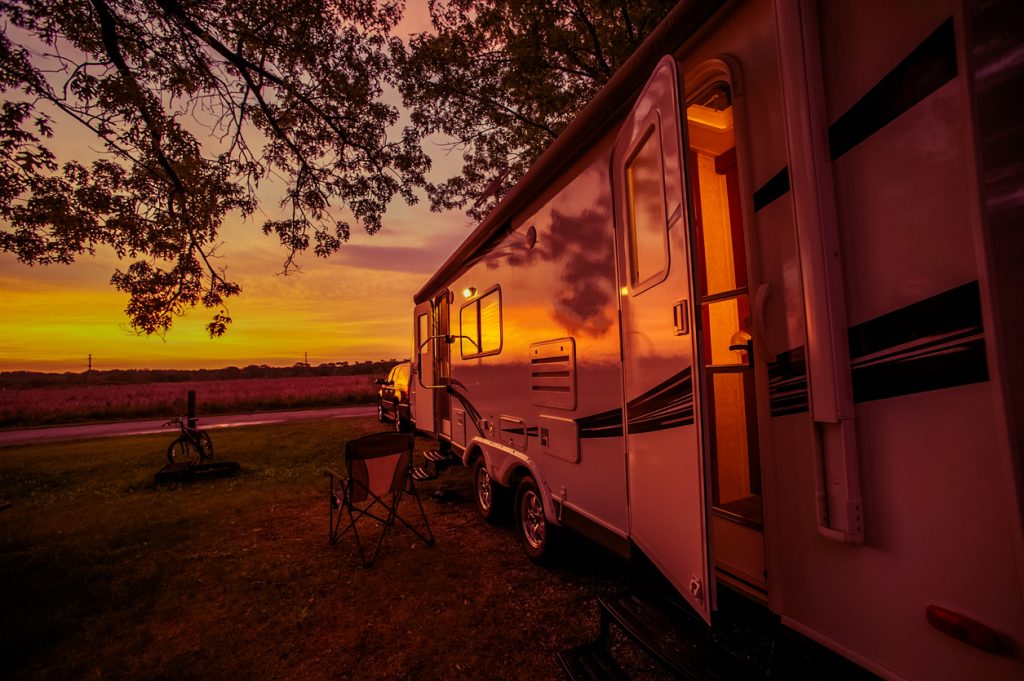 Today's modern cell phone is more than capable of taking high quality photographs that will satisfy the needs of most vacationers. While some would suggest that an expensive camera is the way to go if heading out on an extended holiday or camping trip,...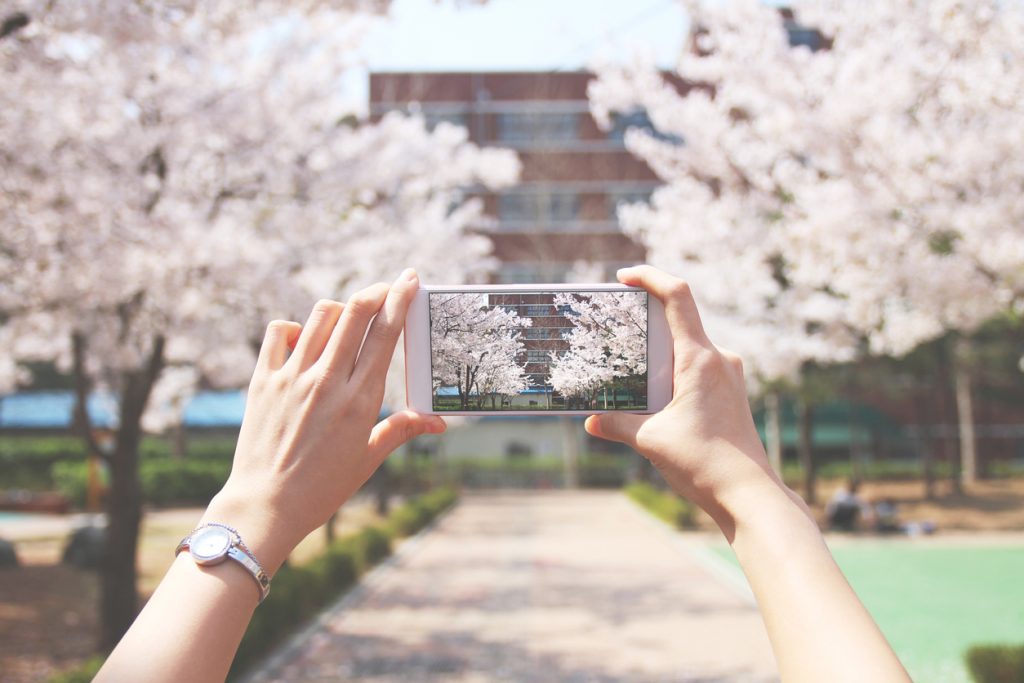 For 2020, Nissan has done a mid-cycle refresh on the Titan. Physically the key change is to the grille and front bumper - taking on what Nissan calls the "Warrior look" (this refers to a Warrior concept truck shown at the Texas Auto Show a number of...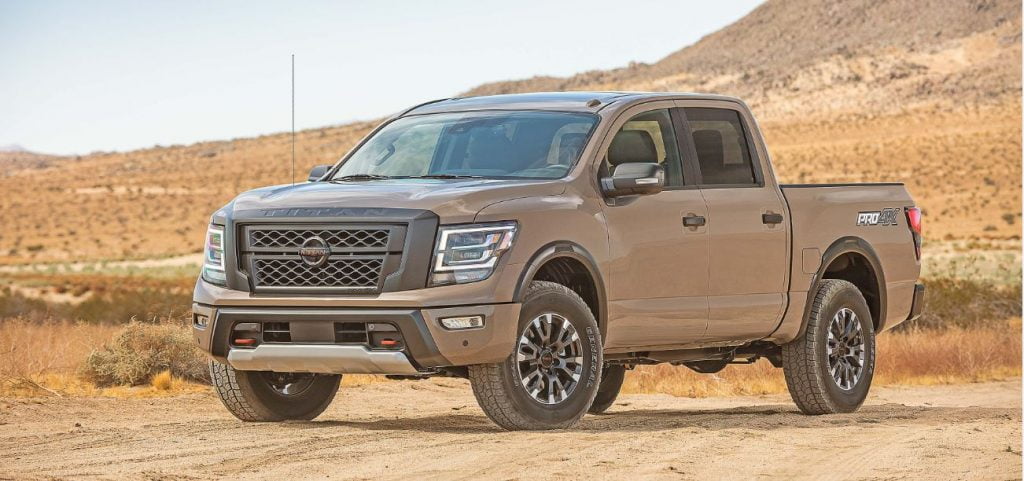 When you combine the fact that Canada offers fantastic cycle trails and cycling is a favourite activity of many RVers, it's hardly a surprise that many RV's carry bicycles. After all, it's a great feeling to be able to wake up and know that you are only in striking...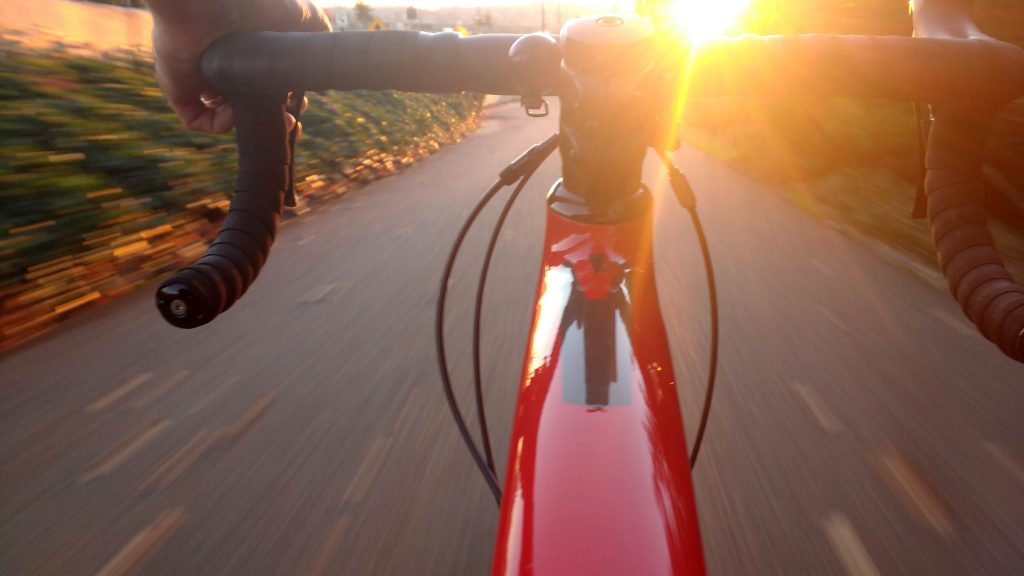 As warm weather approaches, we can't wait for the first camping trip of the season! Here is some great gear to add fun (and convenience) to your adventures, whether you're planning a weekend trip or a few months on the road. Goal Zero The Goal Zero Sherpa 50 solar...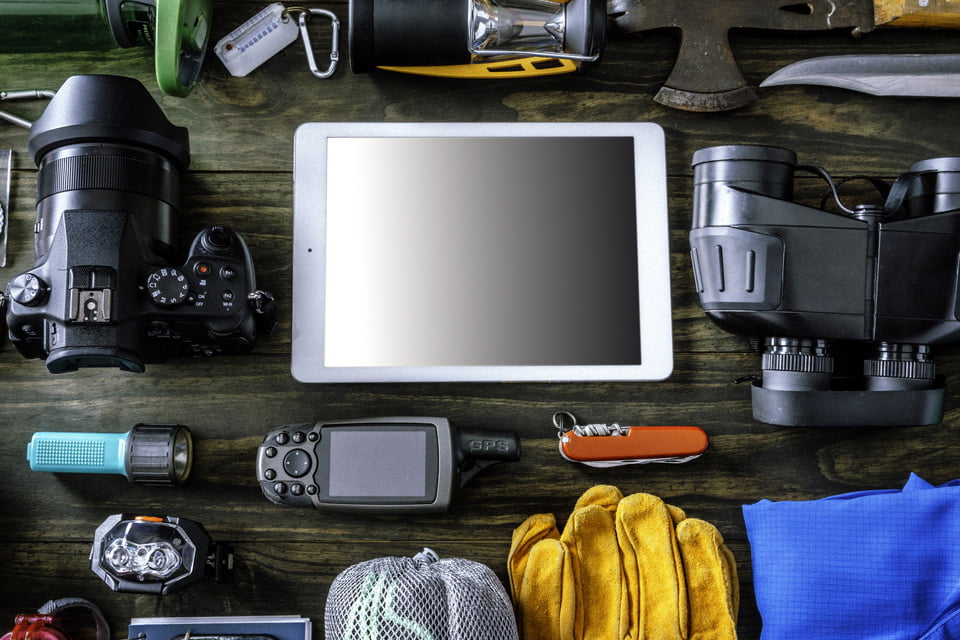 In the world of RVing, the rural parts of upper New York state are like two cousins; one dressed up with all the rough edges polished off, the other a down-to-earth, jean-jacket-wearing tomboy. Of course, this makes it easy to customize a road trip, depending on...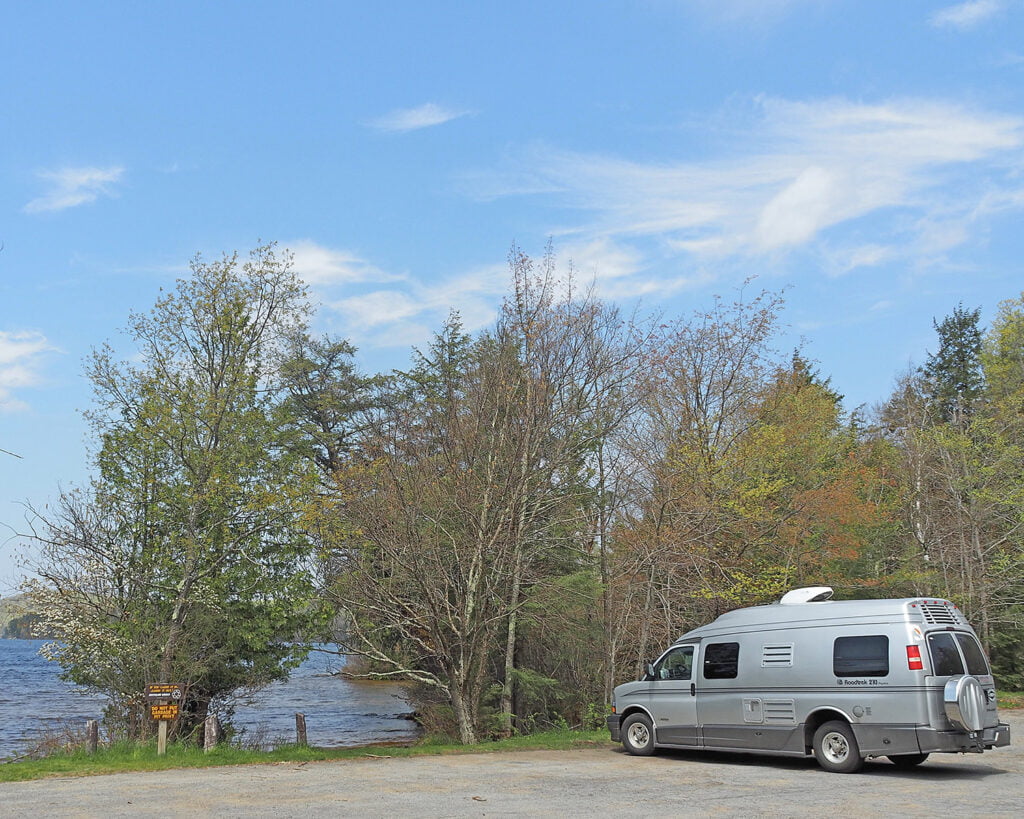 Crossing the Thousand Islands Bridge from eastern Ontario into upper New York State is akin to having a road trip menu spread out before me. If we want a rustic experience where we can commune with nature, we turn east and head for the beautiful Adirondacks. If...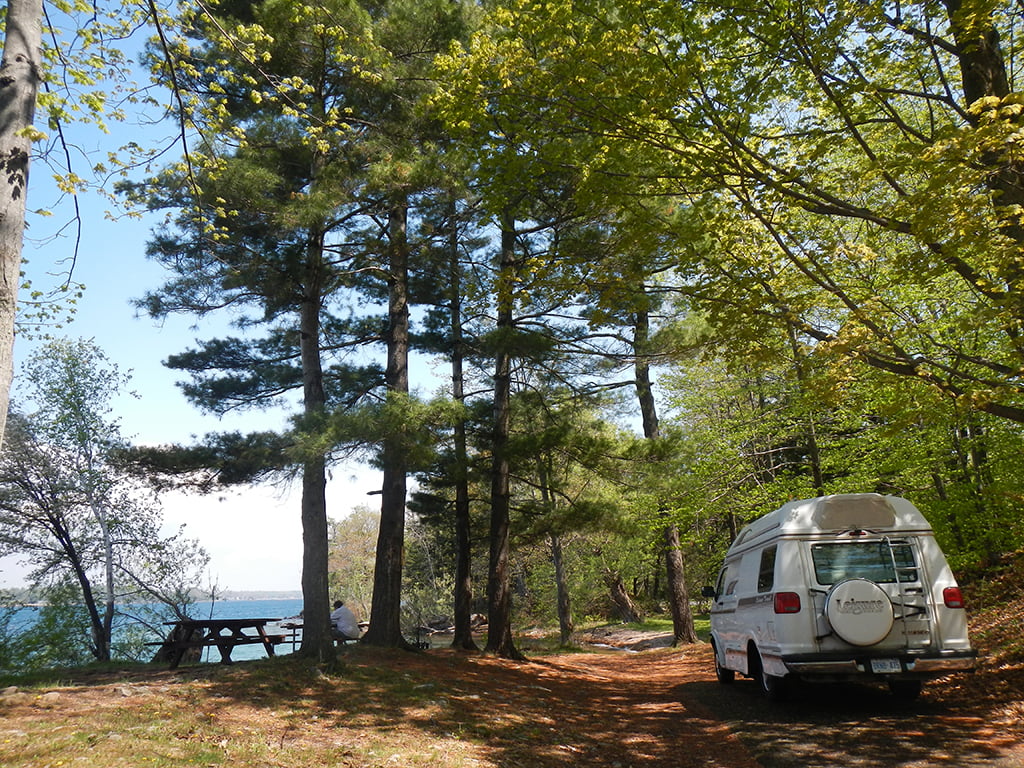 It was October as we drove north in our fifth wheel trailer. North from Vancouver to the Tsutswecw (Roderick Haig-Brown) Provincial Park, British Columbia, to experience the Adams River, Sockeye Salmon run. We had come to witness some 34-million Sockeye salmon...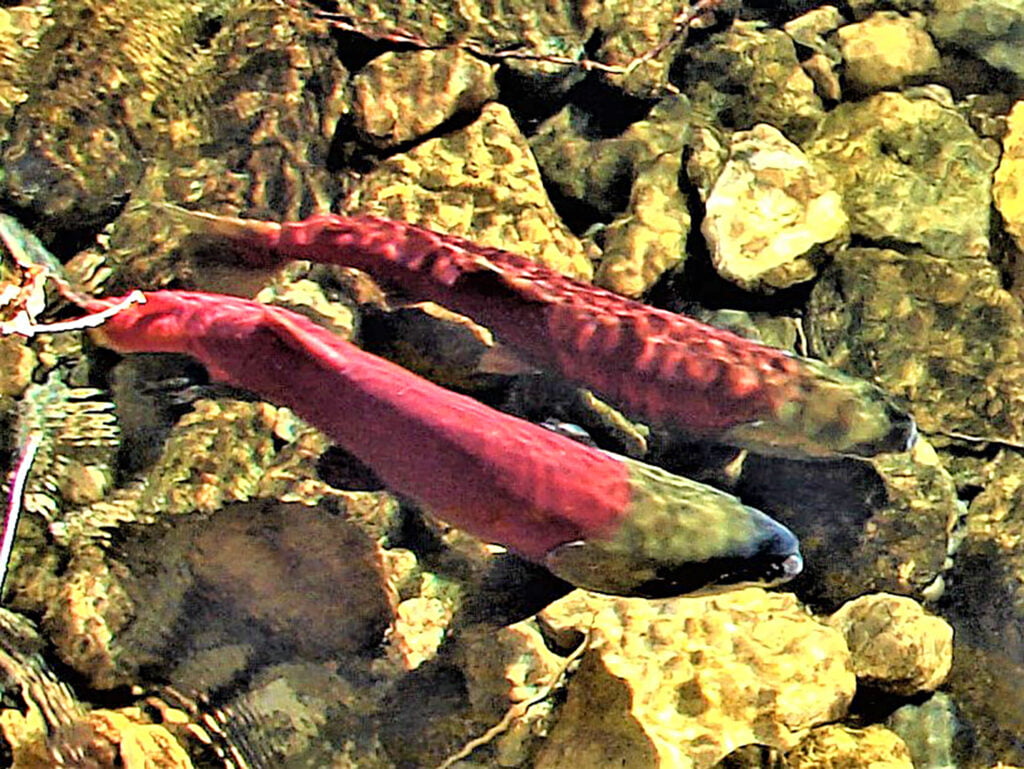 The Attack Came with No Warning…You are standing with a small group of campers, at the Hartt Island RV Resort, waiting, staring into the distance on the edge of the clifftop, 20 metres above New Brunwick's Saint John River, on a warm, clear evening in July....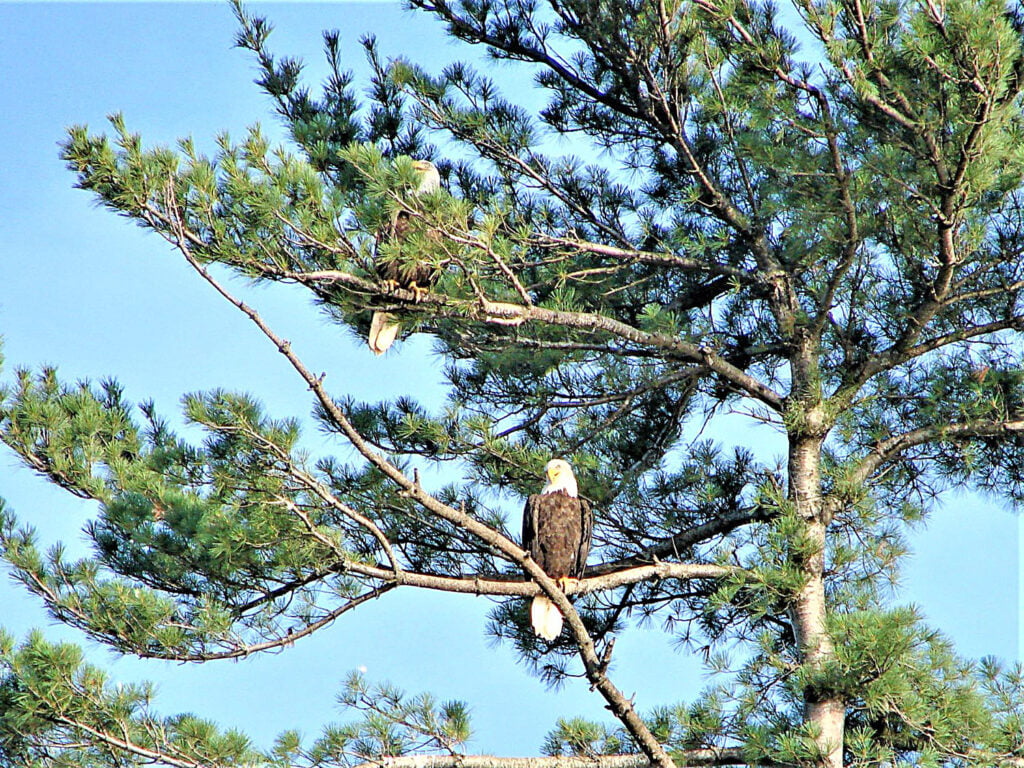 Mitch Carter gets misty eyed when he talks about the De Havilland Beaver, a workhorse aircraft that is almost three times his age. Mitch is a "floor ranger" (a docent) at the Canadian Bushplane Heritage Centre in Sault Ste. Marie. The Soo, as the city is known, was...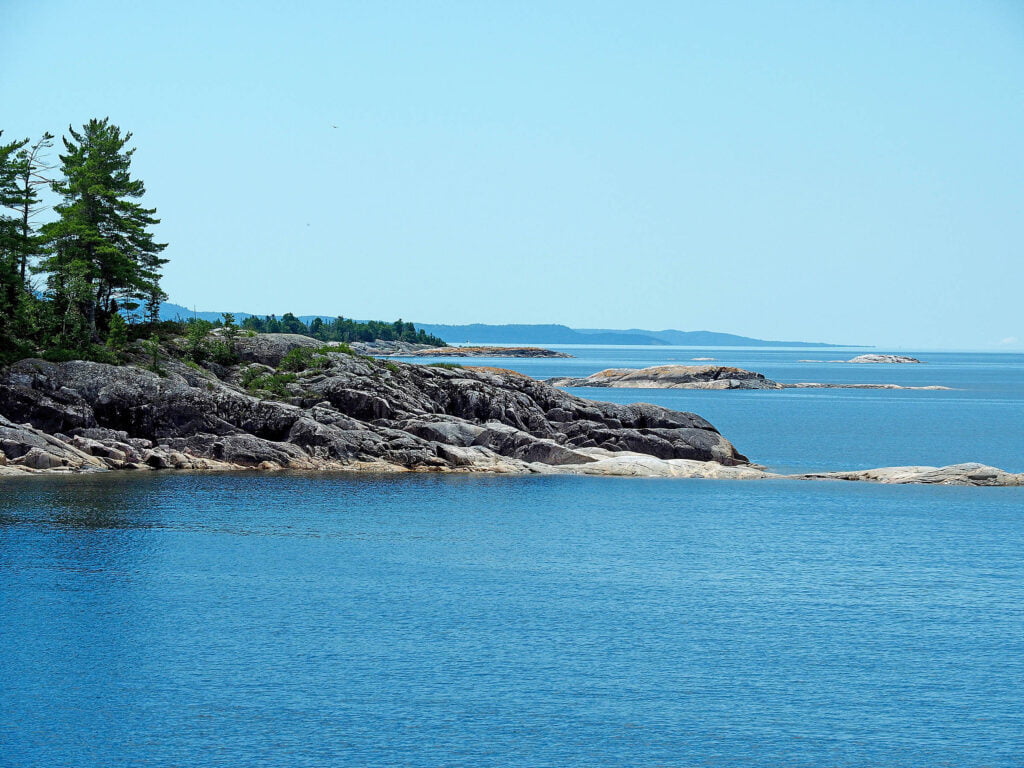 As the pandemic stretches on, it's as important as ever to look close to home for travel opportunities. Travelling by RV — we describe it to friends as our "rolling self-isolation unit" — does give us more control, but it is still important to minimize risks....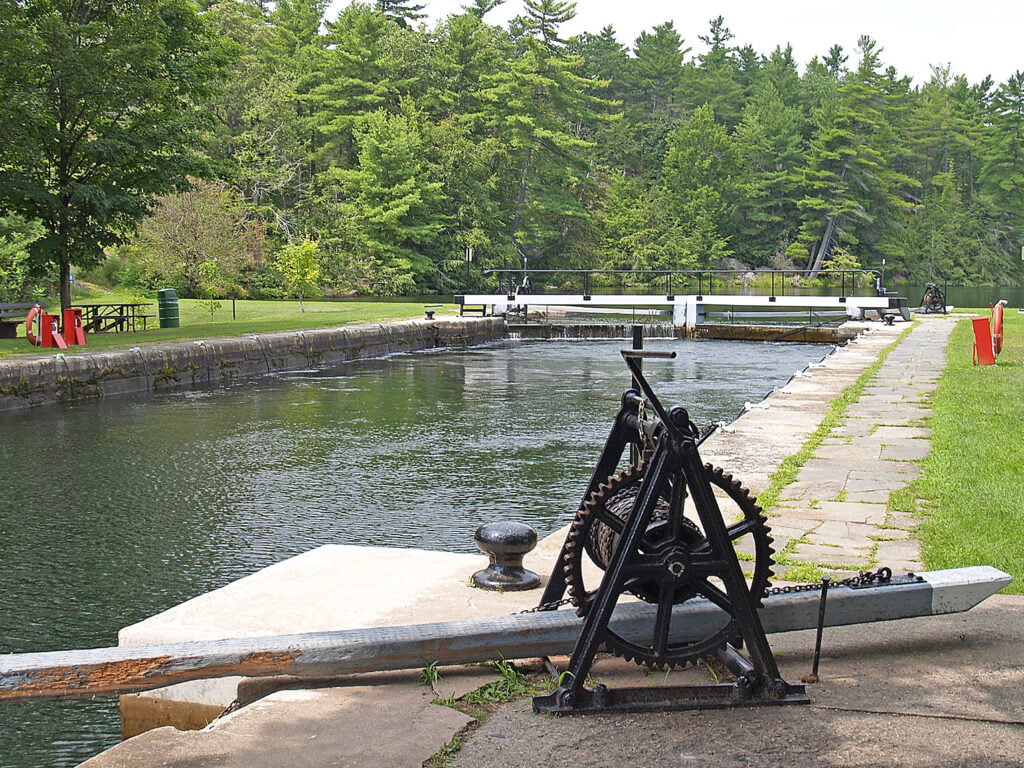 Robert Service nailed it with the lines in his poem, "The Spell of the Yukon." There are valleys unpeopled and still; There's a land-oh it beckons and beckons. And I want to go back and I will. We toured the majestic Yukon by motorhome and vowed to return...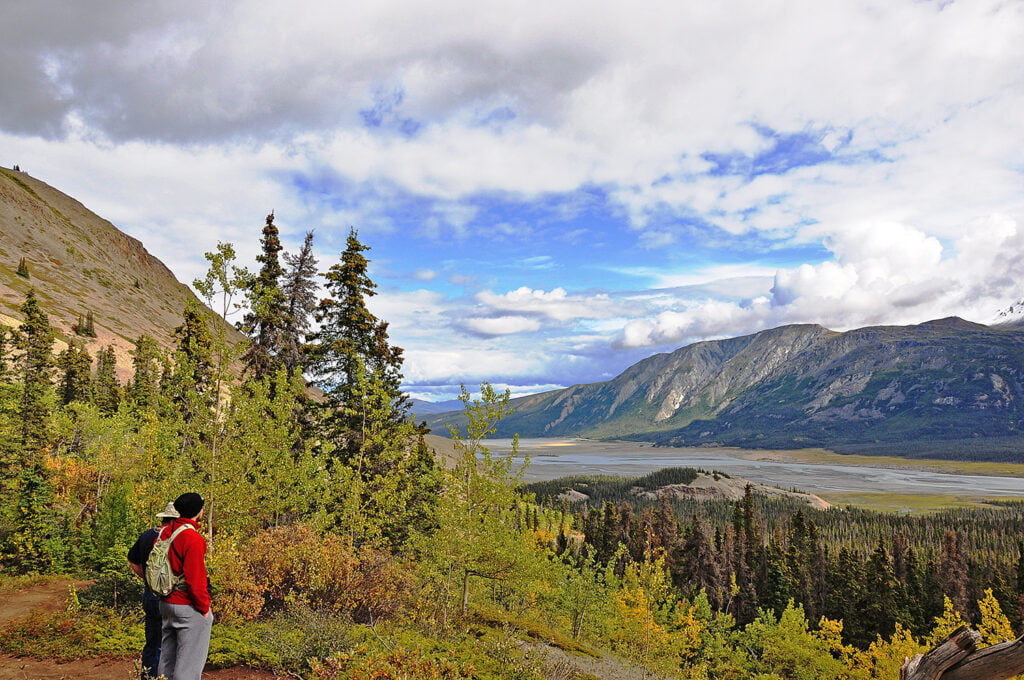 For many Canadian RVers, the dark and cold of winter feels especially long this year. There is uncertainty around the impact of the coronavirus on travel plans and the border sits closed (an especially brutal circumstance for snowbirds who are used to getting away...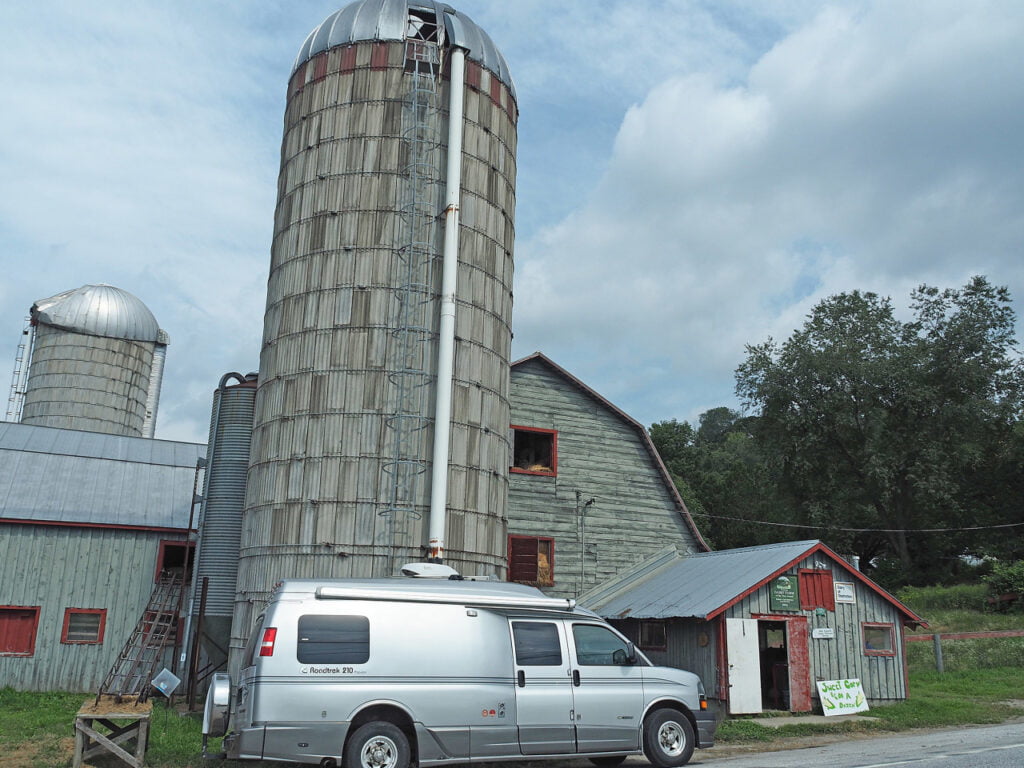 It had been a summer of crowded campsites and restricted transient RV movement. RVers just stayed put, maintaining social distancing at campfires, and breathing through masks while shopping. Summer carnivals were closed to prevent the spread of COVID-19. By...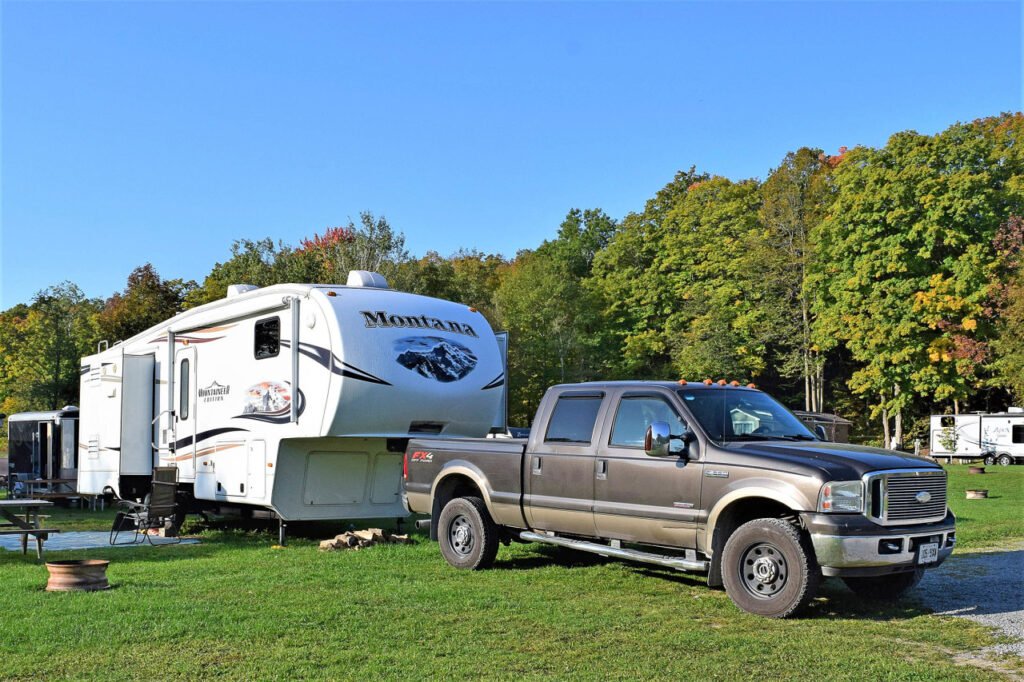 Tying a cruise into an RV trip had always sounded like a good idea. We could take advantage of a last-minute deal and save hundreds of dollars by eliminating the airfare from Toronto. It still seemed to make sense in mid-February when we booked a seven-day Western...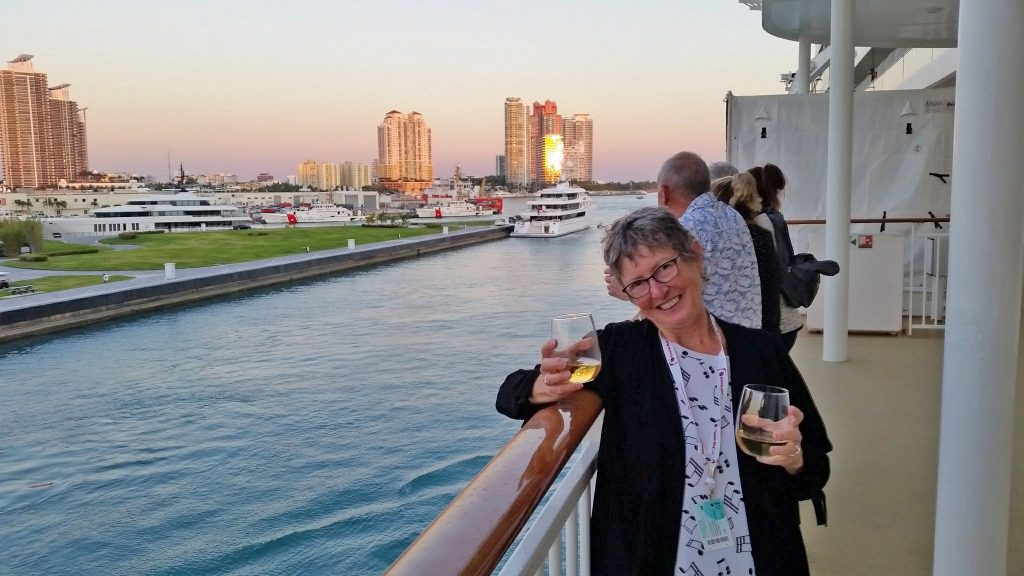 Thousands of tourists from all over the world visit this charming little town that overlooks the Strait of Georgia on Vancouver Island. It wasn't always that way. When Chemainus was established in the mid-1800s, forestry was the principal industry, and while it...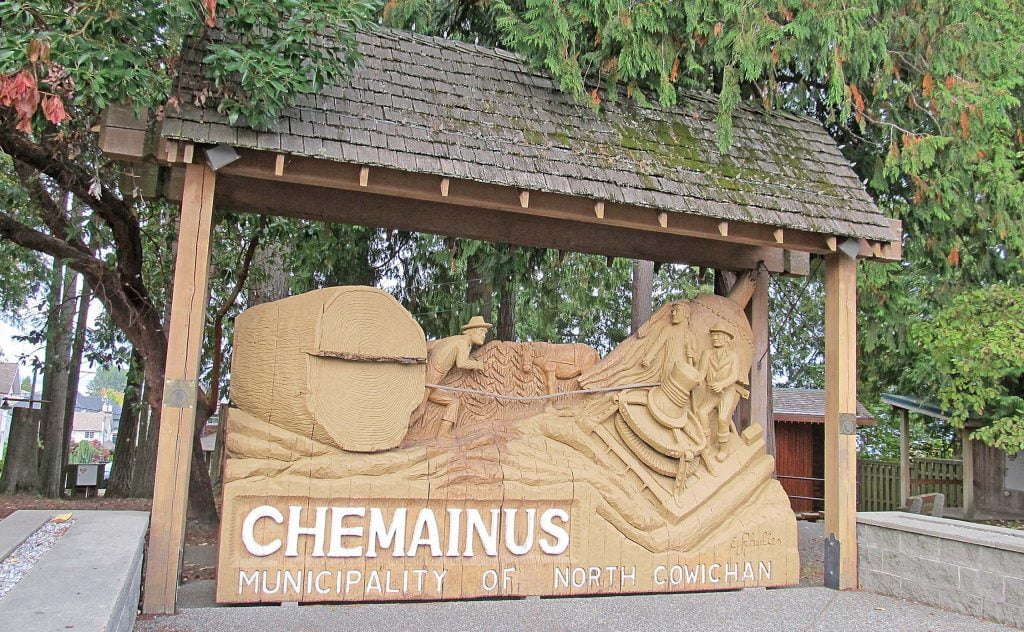 Even though current social distancing measures are as active as ever while the pandemic floats across the world, this does not mean that you have to put all your vacation plans on the wayside. Some outdoor activities, such as camping and solo hiking, are still very...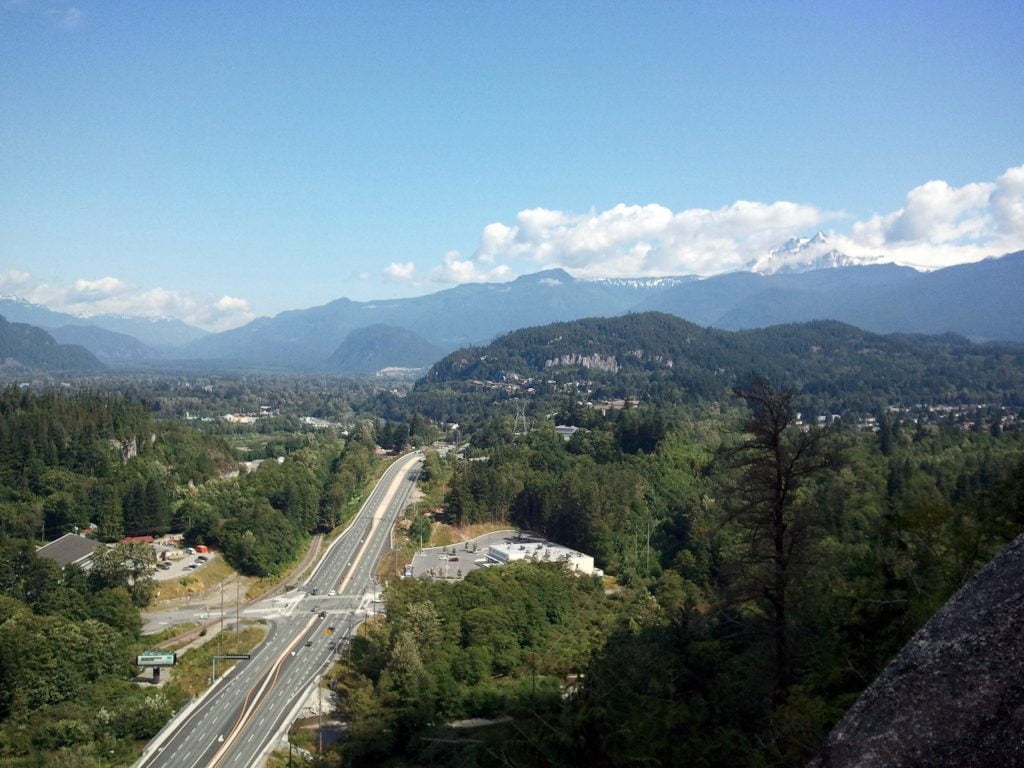 ​Cruiser RV has been specializing in lightweight travel trailers since 1988. The Hitch is one of their newest product lines and it's available in four floorplans, each aimed at getting a group of four (or even five) out into the outdoors. This year I took a closer...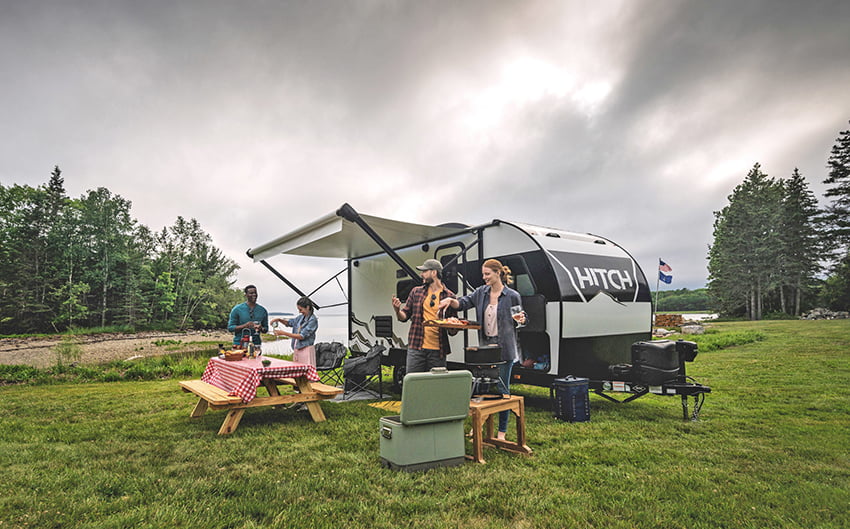 The Ford F-150 Lightning, all-electric pickup truck, has begun shipping to customers. This electric truck is no longer some future concept; prophesied by industry experts who crow about the coming of an all-electric automotive industry. No, this truck is real, and...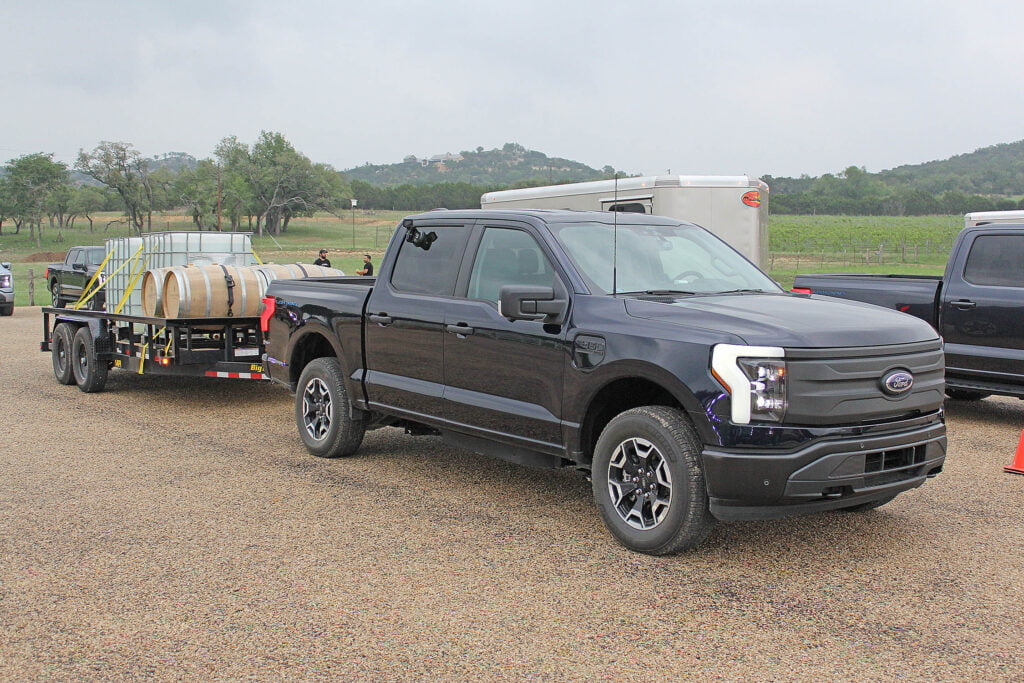 RVing is a pursuit not limited by age or mobility. In fact, with a significant percentage of RVers being older, varying degrees of mobility issues are common. This raises the question – if you find yourself in a wheelchair, are your RVing days over? Not if you...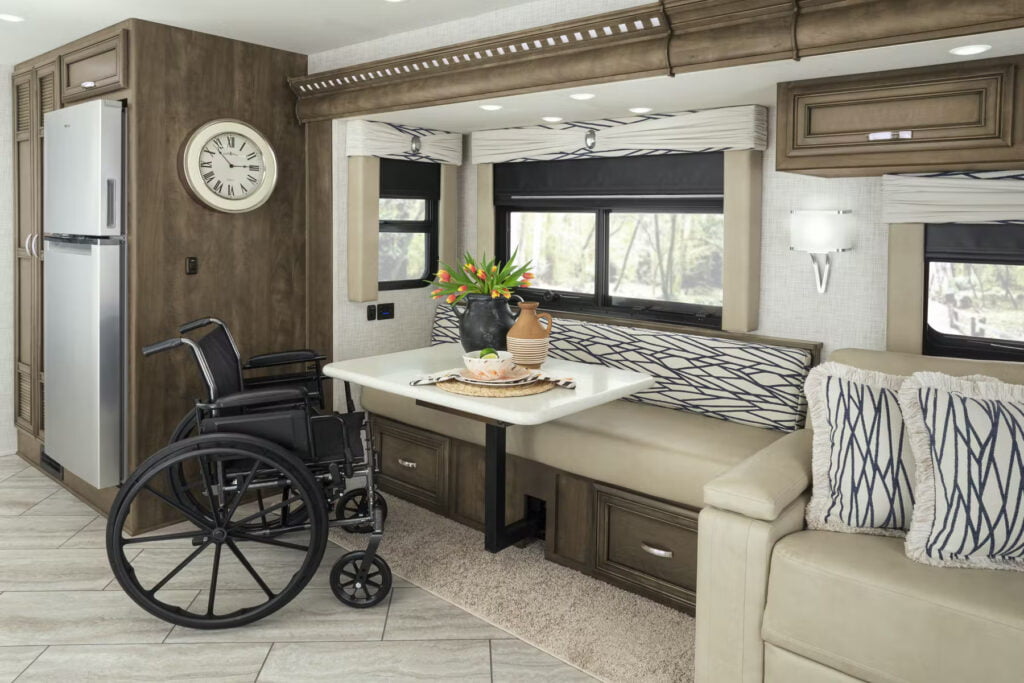 The Ford Raptor has dominated the off-road truck market for over a decade. Last year, Ram joined the market with its 700-plus hp desert racer, the TRX. In 2022, GM is finally making an appearance. This year, Chevy is adding the ZR2 off-road treatment to its...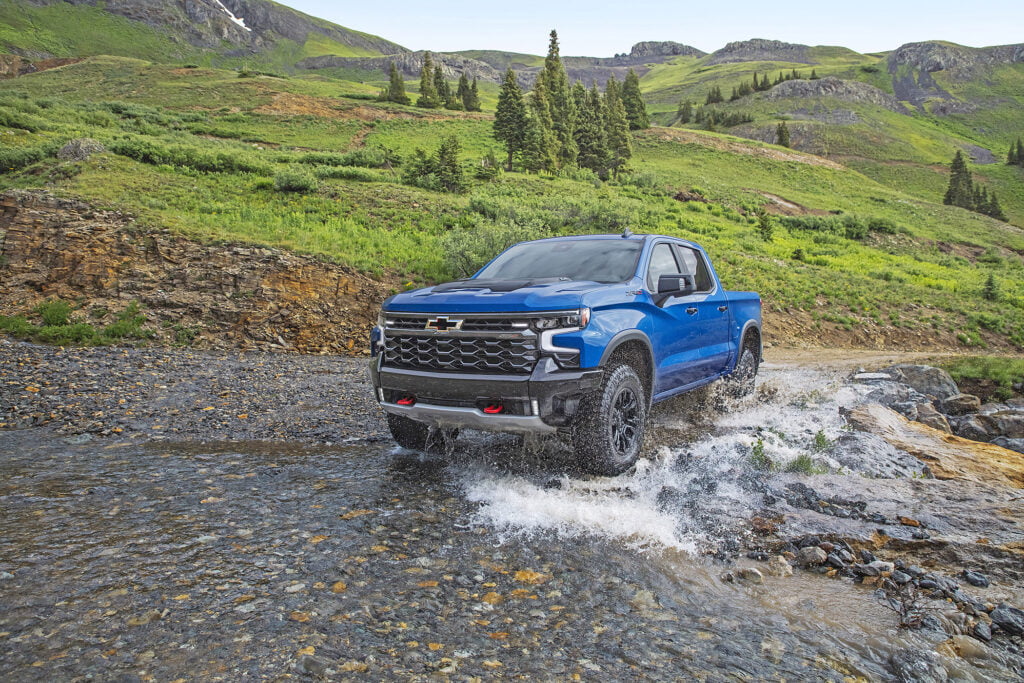 Electric, Electric, Electric – it's a top-of-mind story these days; particularly in the automotive world. So, don't be surprised when I tell you that electric RVs are here, and more are on the way. However, the real practicality of more electric power in RVs has...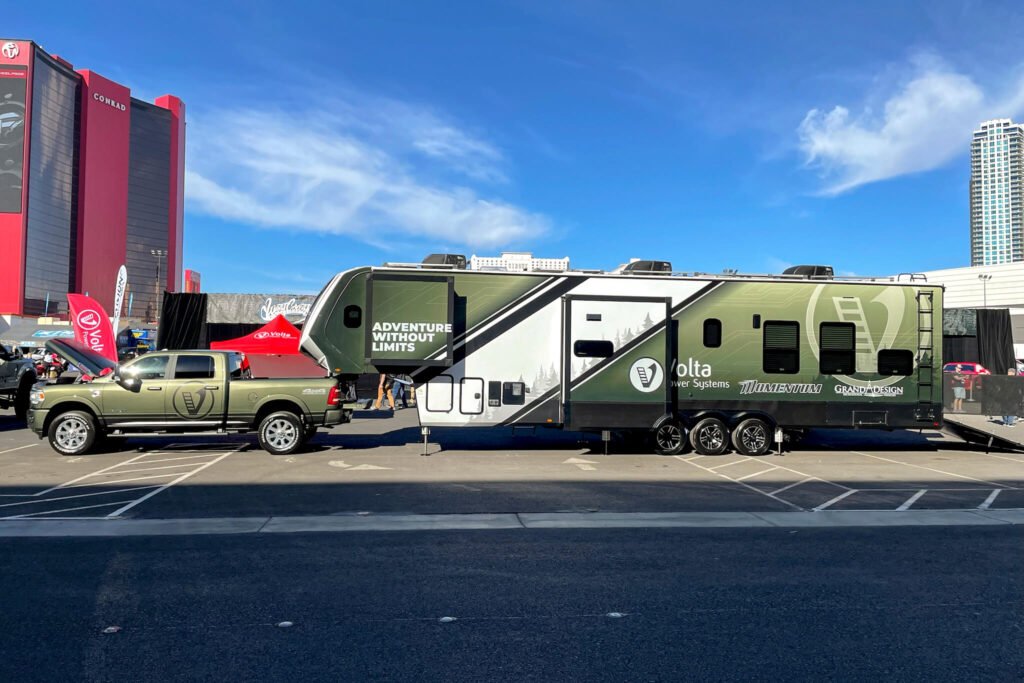 Did you know Earth Day was started in the United States in 1970? That's even before the Environmental Protection Agency (EPA) was established. From its humble beginnings in Wisconsin, it spread to become a world-wide observation in 1990 and now today, across the...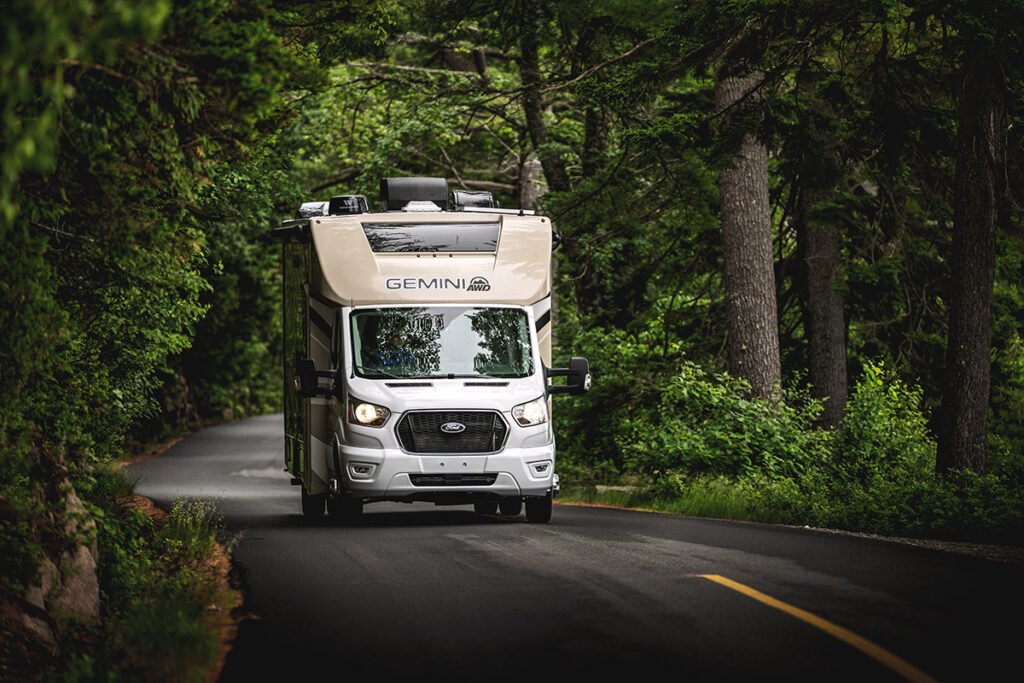 The Real-Lite Mini from Palomino is what I call a couple's trailer – that's just my label. However, it can also be viewed as an escape vehicle for folks new to RVing who want to get into something smaller that they can tow with the vehicle they already own....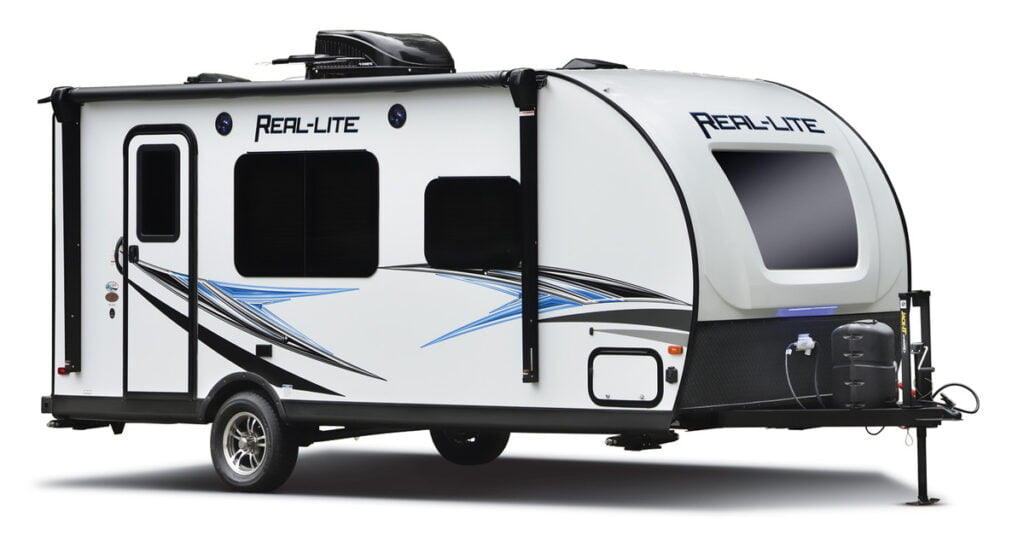 Sales for RVs, boats and powersports like ATVs have gone through the roof this past year. The why of it is simple – folks have a severe case of cabin fever and they just want out. These toys all support getting them out into the outdoor lifestyle. Of course, these...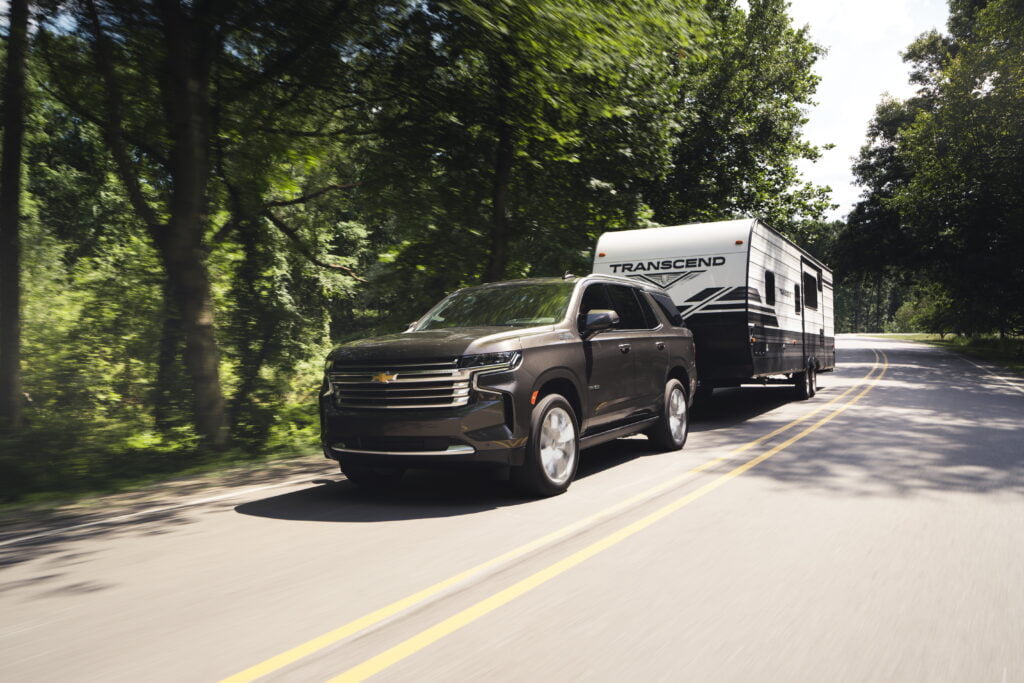 A new year has begun and the start of the next RVing season is just around the corner. As we continue to face the COVID-19 pandemic, many RV shows have been cancelled, making it difficult for RVers to walk around and see what's new in the industry. To help, I have...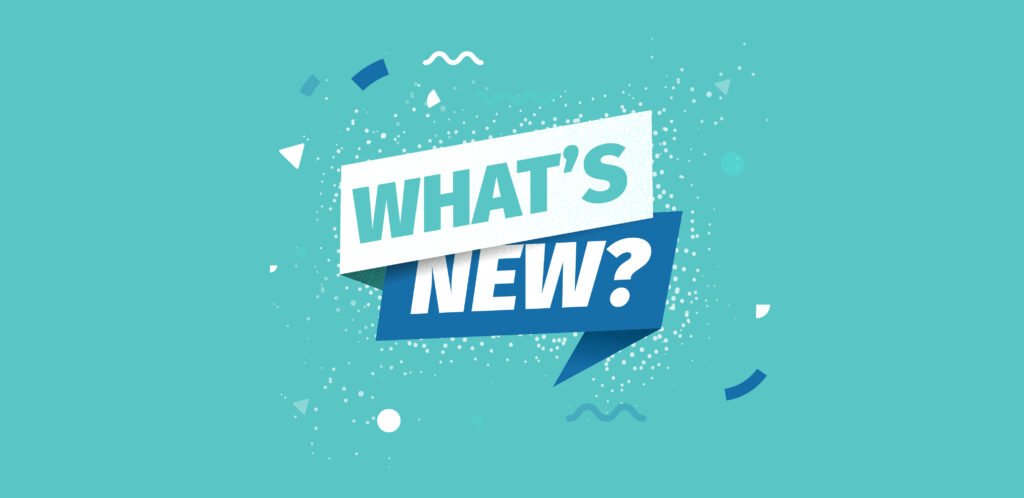 The Super Lite Maxx lineup from StarCraft consists of four floorplans – each for under 25-foot trailers that were designed with couples in mind. The newest, the 2022 16FBS, is also the smallest. This model release is in keeping with the current "let's just get out...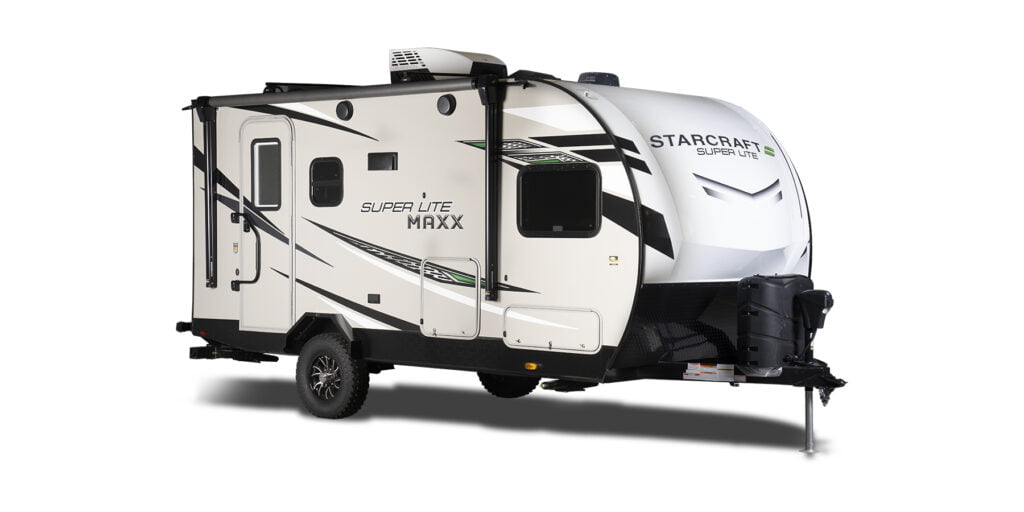 On December 3, Toyota dealers will begin taking orders for the all-new 2022 Toyota Tundra. In total, 23 models and trim configurations will be available and Canadian pricing has just been announced. Starting with the base model, the Tundra 4x2 SR, Double-Cab with a...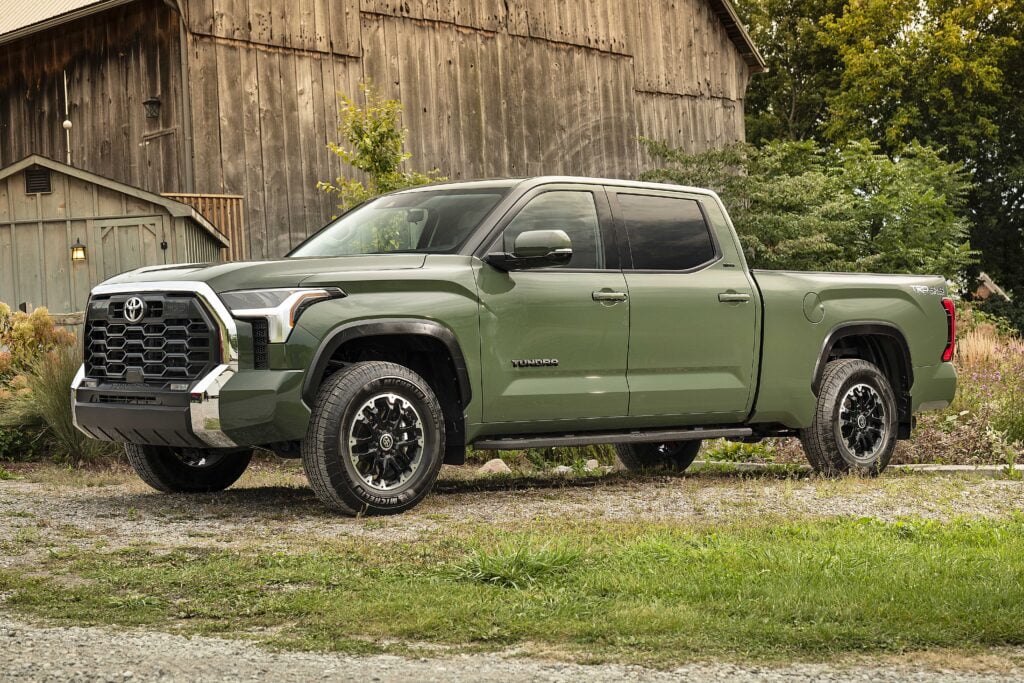 The flaming fall colours were the backdrop to my recent first drive of the 2022 Nissan Frontier. We were trekking through the Gatineau hills on the north side of the Ottawa River in Quebec – on road and off. My first impression of the Frontier (a truck that has...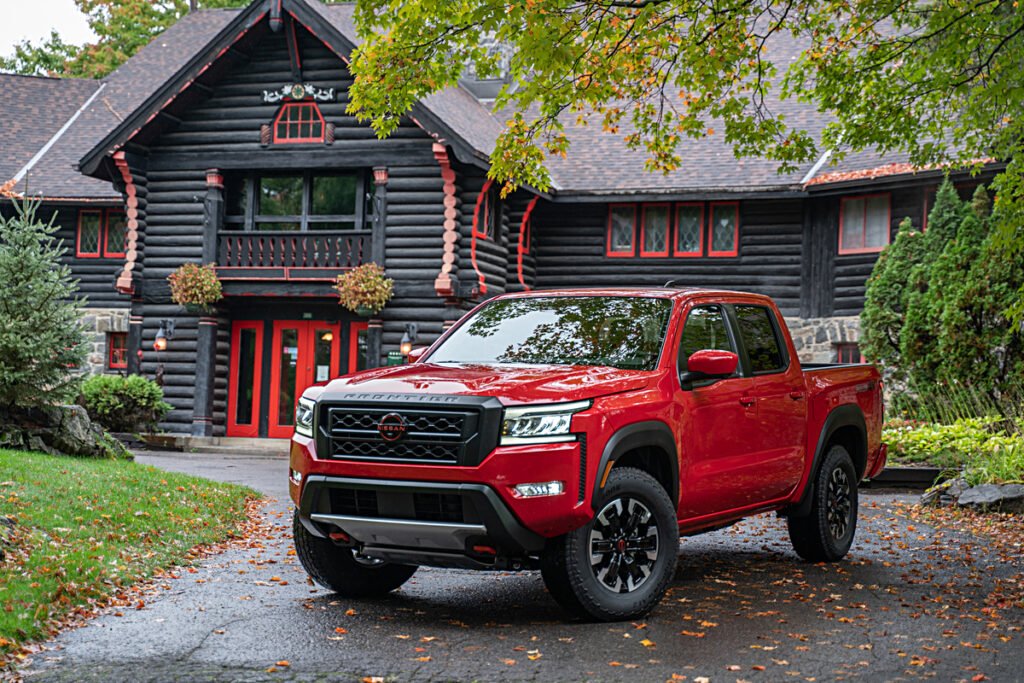 You might want to fasten your seatbelt, because a trip along the food trails of Canada and the U.S. could be a wild ride. And what better way to explore than in your RV? It's the perfect setting for pandemic-friendly takeout; it provides the opportunity to shop...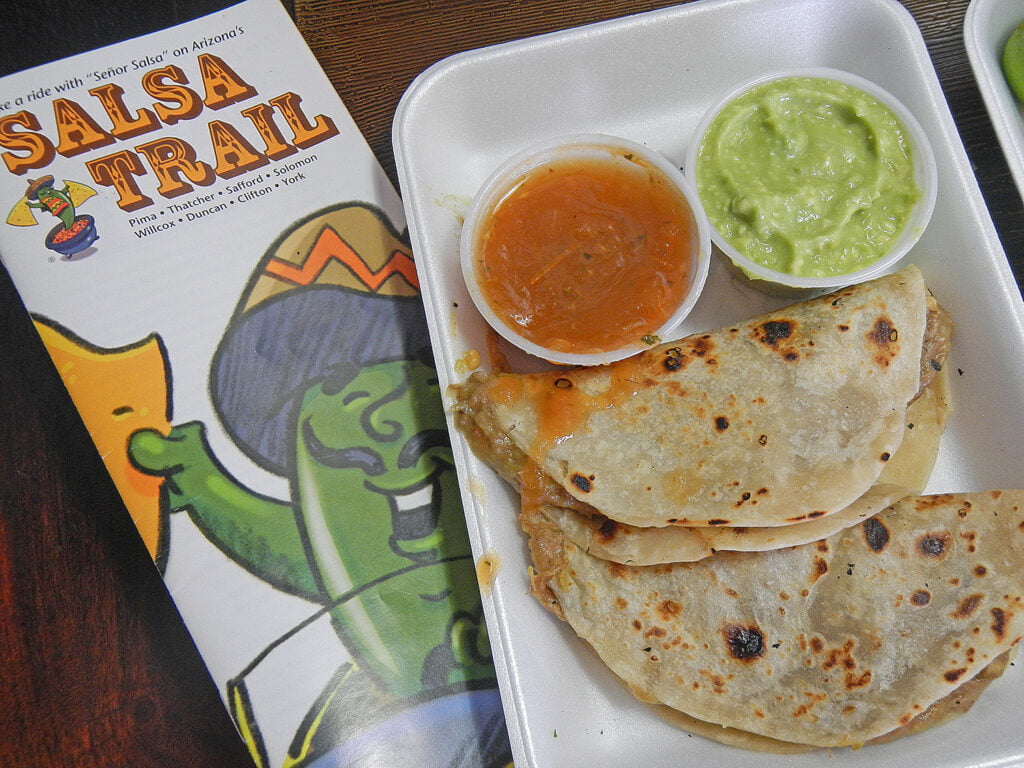 Five generations of my family have been cooking, serving and enjoying pancakes. These leavened discs of deliciousness remain the top choice for weekend brunch, even when camping. What follows is my hard-earned family recipe and tips for how to make pancakes and...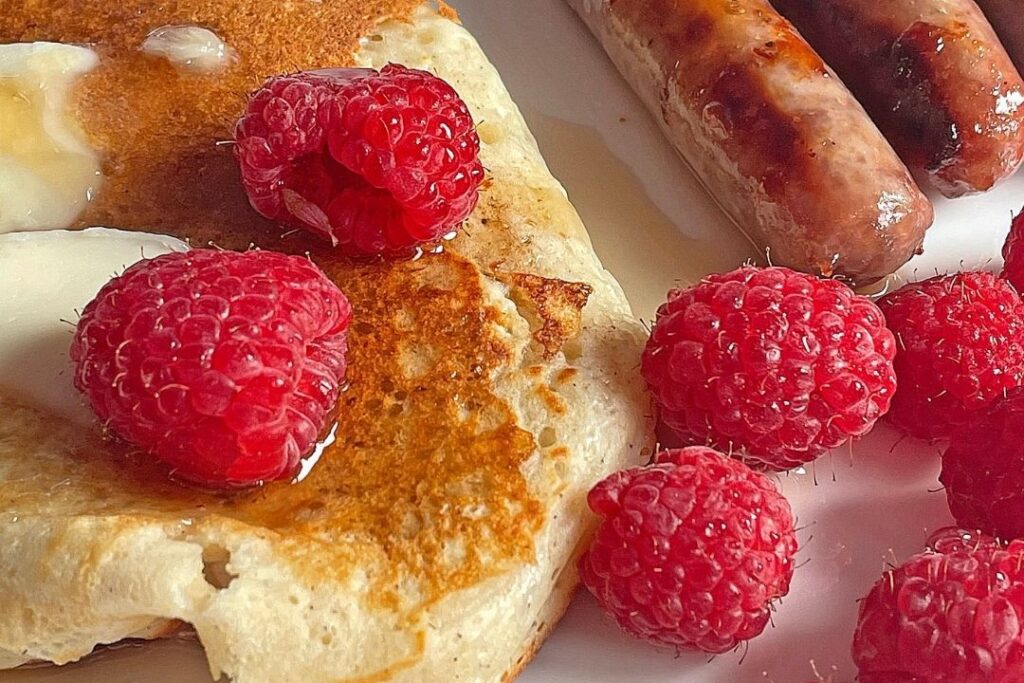 Nothing says I love you like the gift of chocolate. This Valentine's Day, when you gift your sweetheart a box of chocolate, or the Dutch oven chocolate cake that follows, remind yourself that this delicious confection has a very long history as an aphrodisiac,...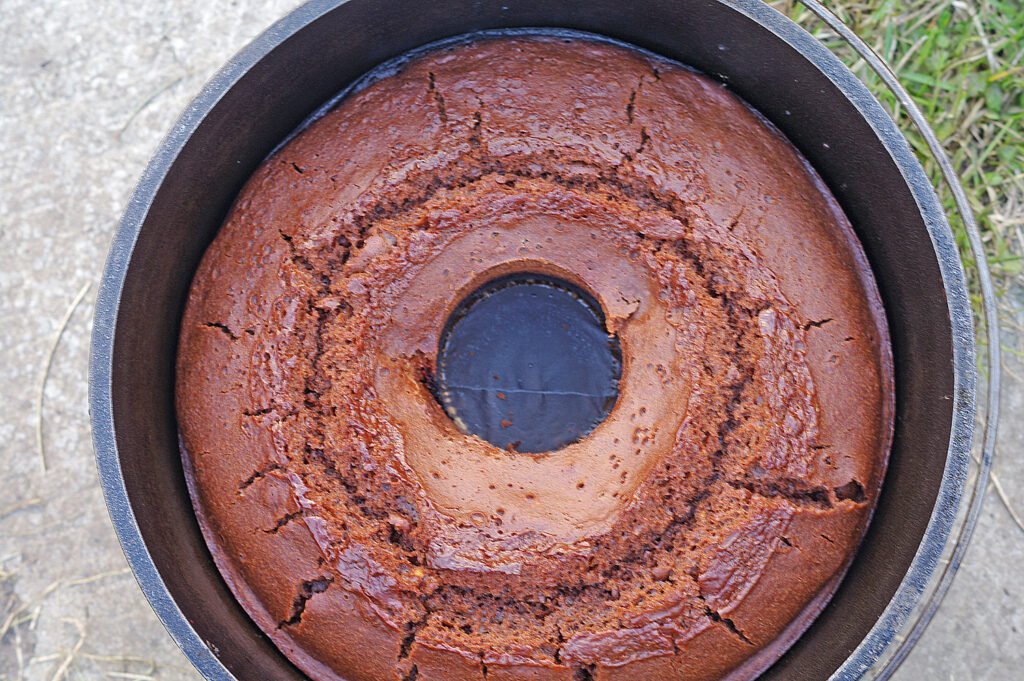 We all feel a desire for change from time to time, but it seems to be most potent in the month of December — right before we hit the new year. It's fitting, then, that this is right around the time when we all start thinking about our New Year's resolutions. Do you...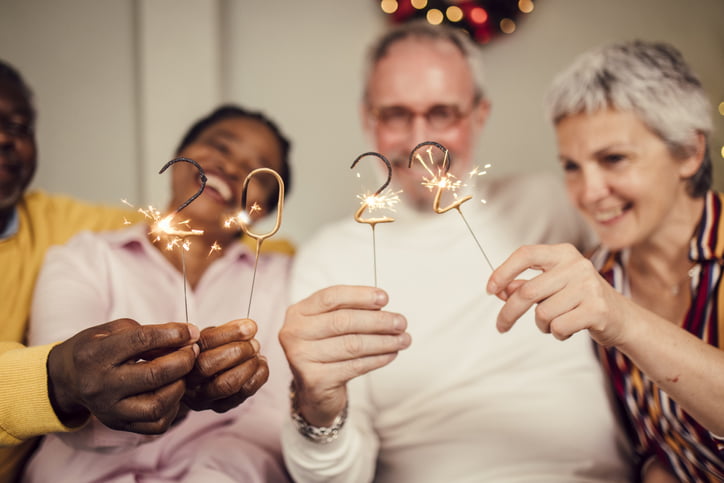 I​t's that time of year again! With November coming to an end, the holiday shopping season is well underway. If you're a planner, you might already be in the process of searching for the perfect gift for someone on your list. Or if you're a last-minute shopper, you...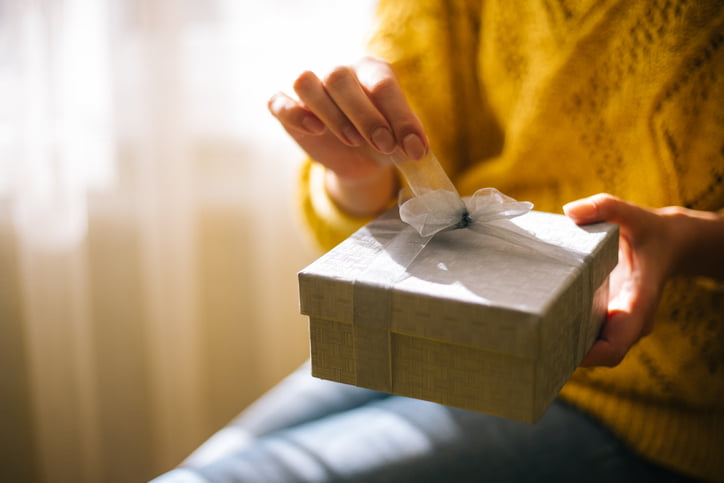 Dutch ovens can be used to bake, boil, fry, sear, simmer, and roast nearly anything you want to cook – and it cleans up with just plain hot water. If you can handle the added weight in your gear, it is a must-have for cooking at basecamp too. This piece of...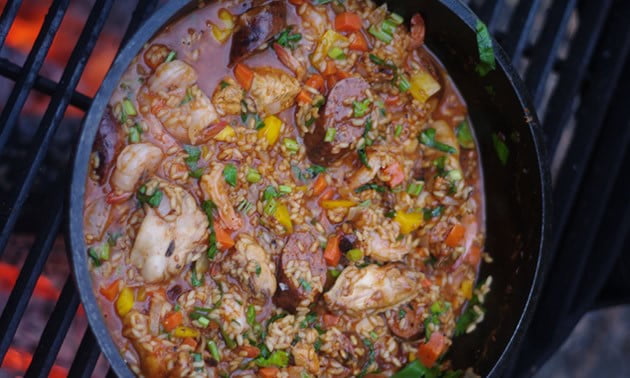 With the camping season winding down, you will find that winter is not far behind. This means it's time to start thinking about winter storage for your RV. If you are a do-it-yourself kind of person, you can save by learning how to winterize your RV yourself....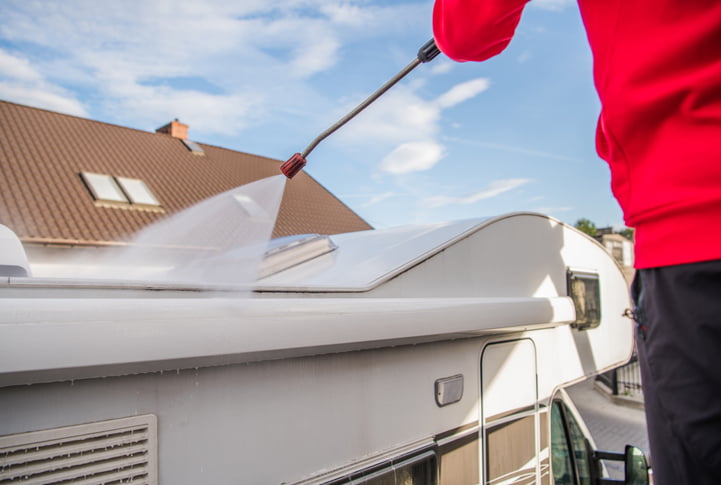 Planning an RV trip this Halloween? If so, then you may be wondering how you can keep the spooky spirit of this holiday alive even as you travel. Whether you'll be blazing your own trail or spending much of your time at an RV campground, there are some creative...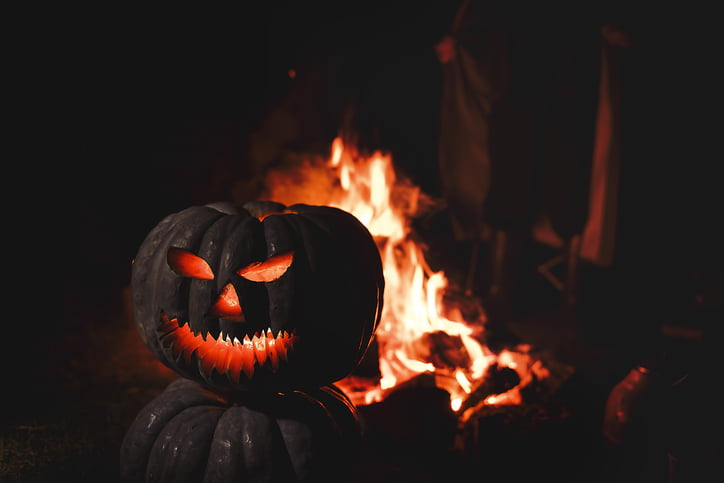 Caramelized onions, shredded pork and fresh red and green peppers all wrapped in a warm tortilla make this dish something your guests will brag you up for making. Crimson flames licking a skillet have a way of holding your attention, and it's not just the delicious...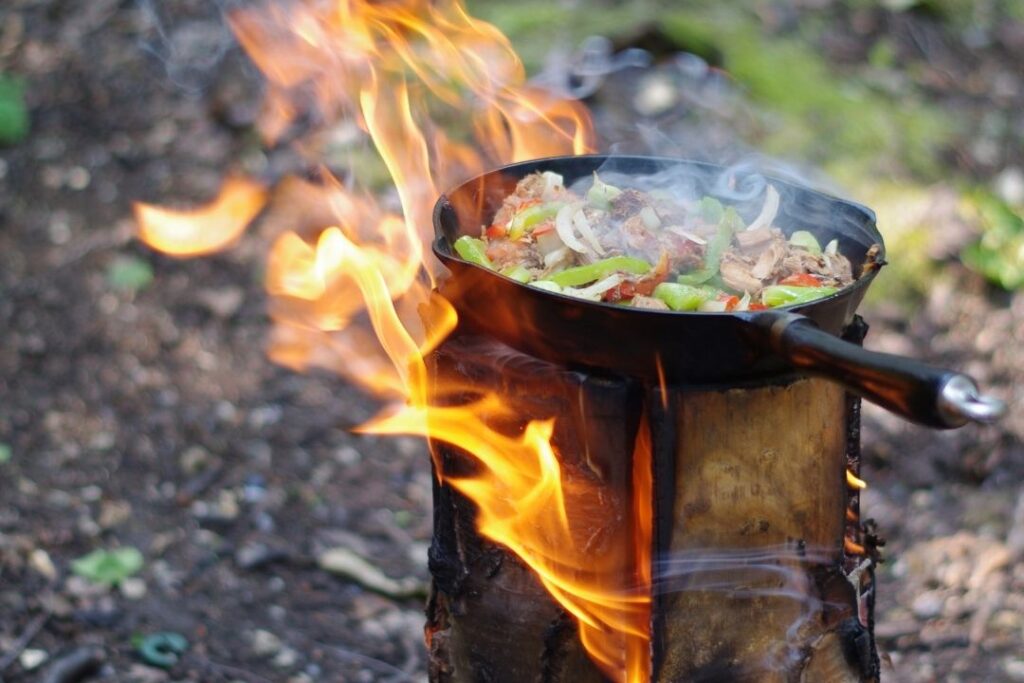 It was July. Our 5th Wheel Trailer was parked in an RV Park in Kingston. We had just finished an early morning game of Pickleball when our daughter arrived with her three children. Grandchildren, — we have more of them than I have fingers, but three is a manageable...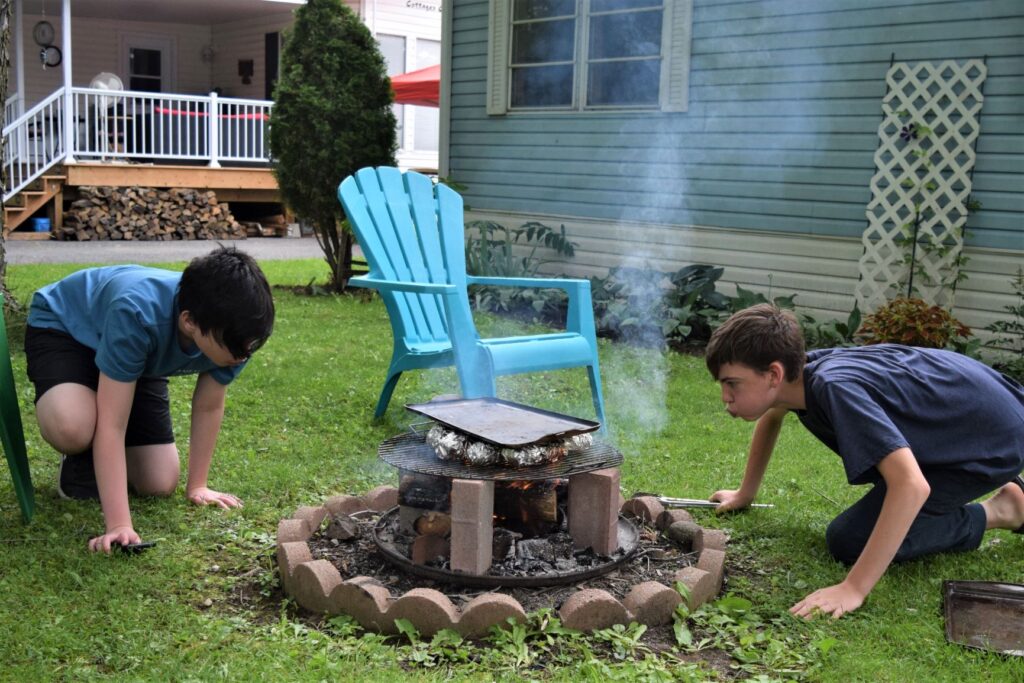 W​hether you're a snowbird planning your annual trip to the warmth of the American South or a short trip to one of the US coasts when the land borders open to Canadians, you'll need to ensure you can access money. Most of the time, travelling through the US for...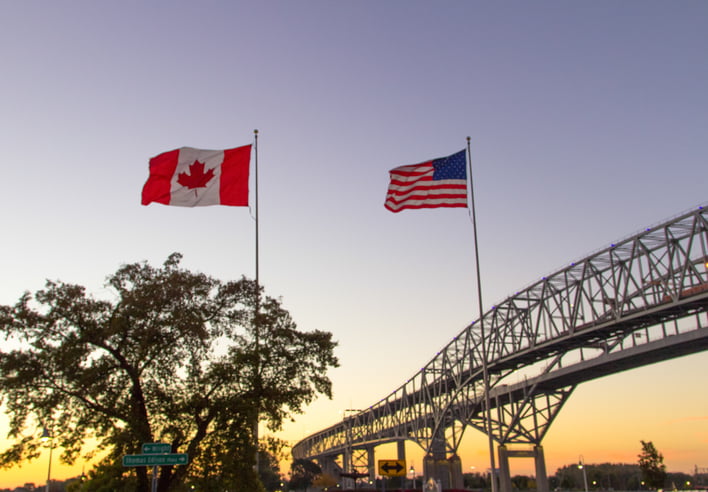 Recent events like the flooding in Europe and wildfires taking place in British Columbia, Ontario, Spain, Greece, and California are the kinds of threats we will soon be facing on an increasingly regular basis. The most natural question to ask in times like this is...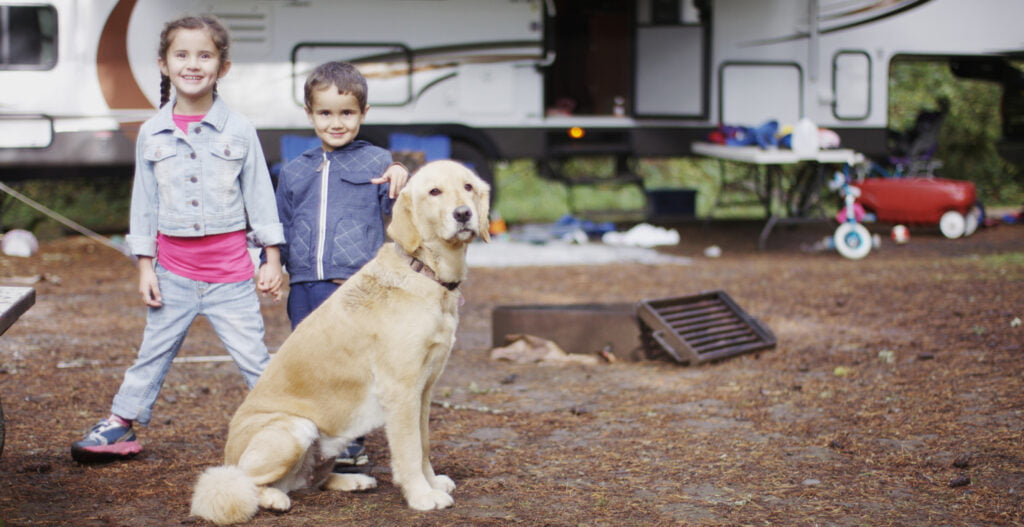 No Results Found
The posts you requested could not be found. Try changing your module settings or create some new posts.
My, how things have changed in our Canadian RV community since our last post on Bees and RV's. No one has escaped the impact of COVID-19. Our hearts go out to those who have lost family or friends to the virus. Some of us have lost our regular sources...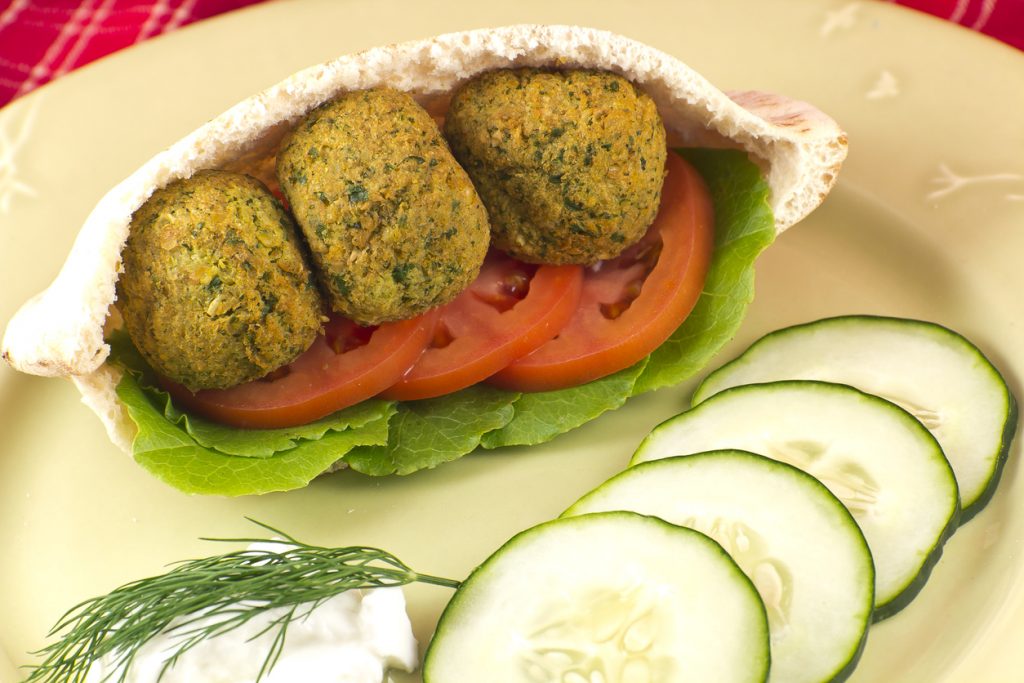 Blame it on the honeycomb display at Tournebroche Bistro in Québec City. We'd spent a few days at Camping Transit RV Park  in Lévis, taking advantage of their complimentary shuttle service to the ferry to the heart of the Old City and to enjoy Chef Stéphane Roth's...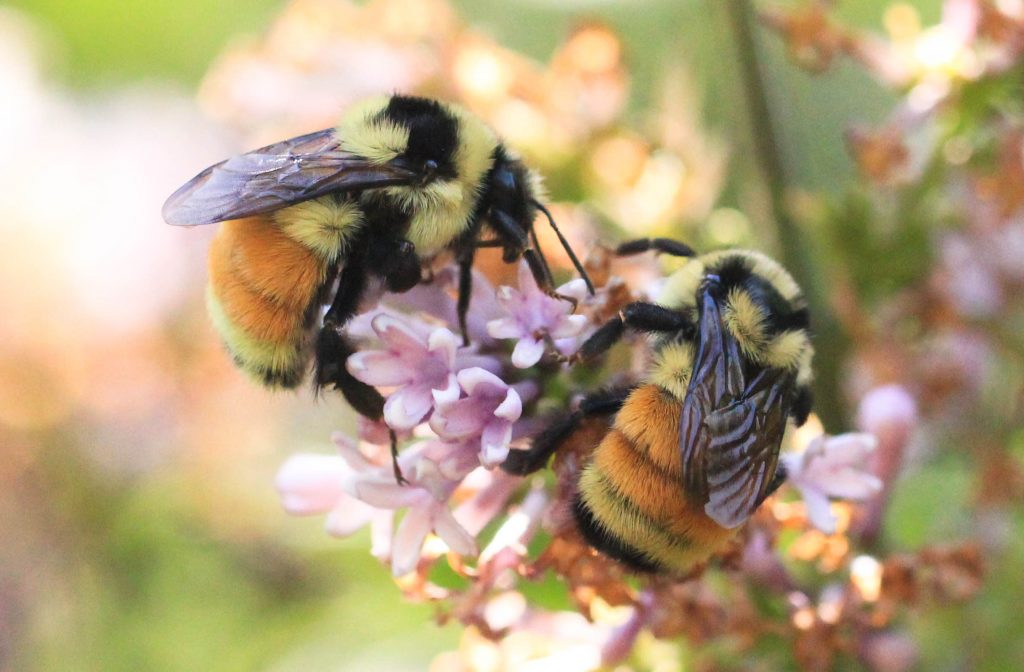 Among the many wonderful aspects of RVing are our choices regarding where we park our units. Whether we define ourselves as fulltimers, weekenders or somewhere in-between, staying at a seasonal site provides us with a base camp and a launching-off...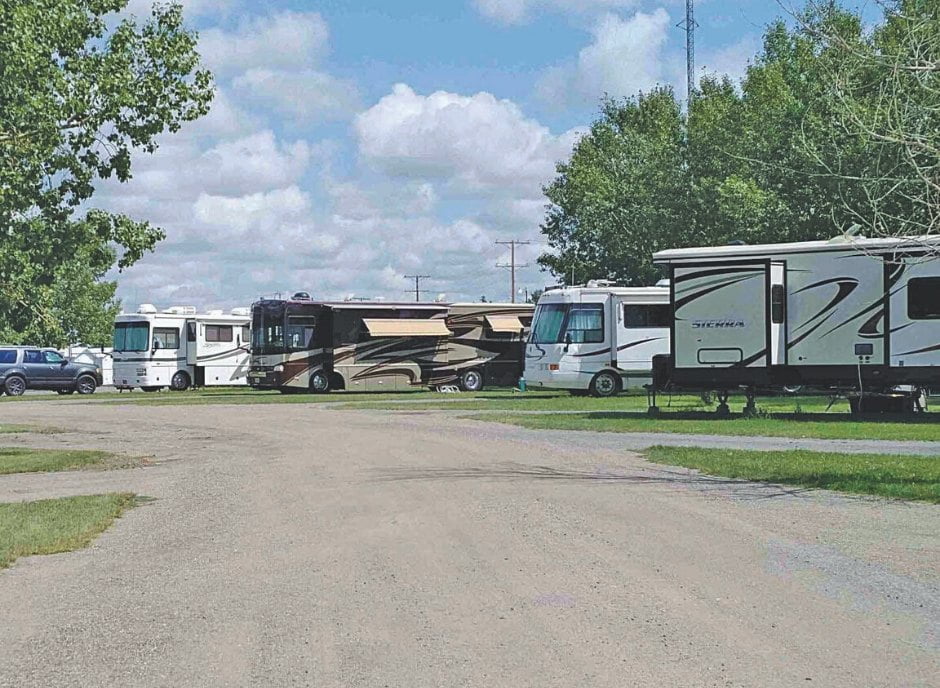 Welcome to our first contribution to the Explorer RV Club blog. Our sincere hope is that the techniques we'll be sharing in these blog posts will help you strengthen your skills and confidence when cooking in unique and small RV spaces. We want this to be a...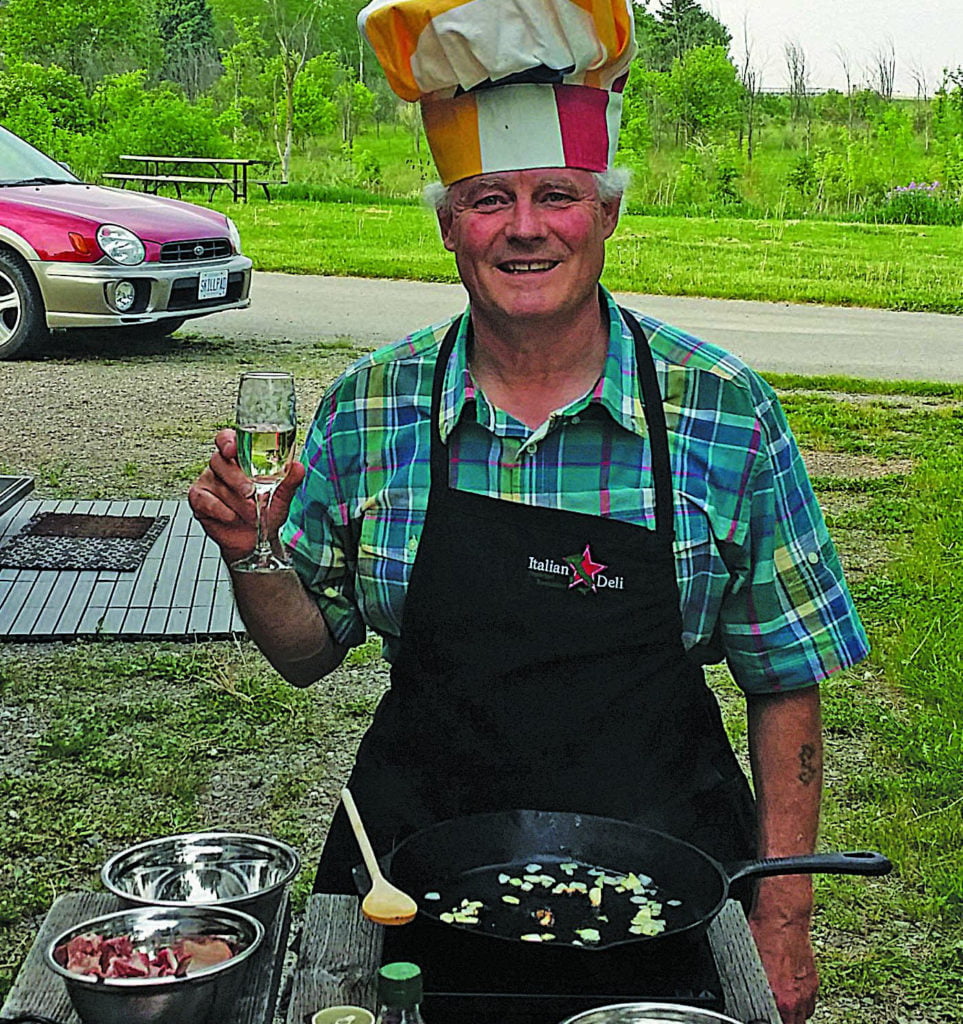 No Results Found
The posts you requested could not be found. Try changing your module settings or create some new posts.
No Results Found
The posts you requested could not be found. Try changing your module settings or create some new posts.