Whether it's people choosing to live in their RV permanently, or using them for vacations and weekend trips, RV ownership has been on the rise over the past few decades.
The freedom of the open road and the ability to explore and seek out adventure has drawn a lot of attention to RV camping in recent years due to its convenience and comfort compared to camping and relatively lower costs compared to staying in hotels.
RV's have been a popular travel solution since the 1980s, therefore it is no surprise that many are starting to look dated or in need of repairs, so in recent years RV renovation has become more popular as owners decide to customize and upgrade their RVs to give them a facelift and ensure they suit a modern lifestyle, preferably still staying in line with the lower costs that drew them to the RV life in the first place!
For anyone with an older RV considering renovation, there is much to consider and include in your renovation project, so here are six things you can do that have the potential to make all the difference to daily living when upgrading your previously owned RV: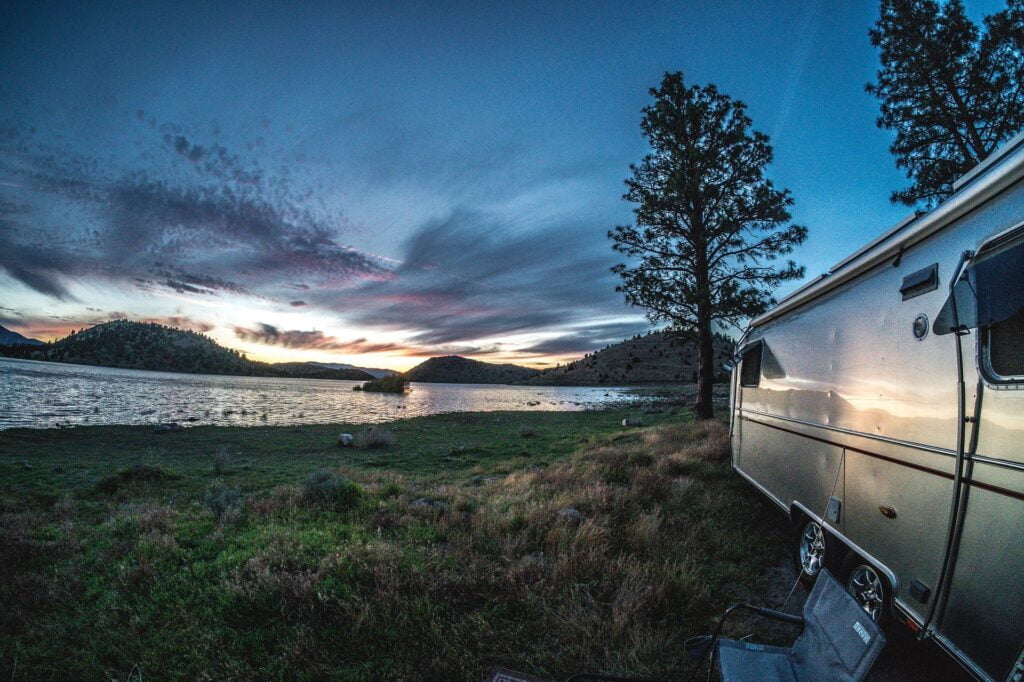 1. An Upgraded Stereo
The stock sound system in your RV is most likely old, worn out and incapable of providing quality sound. On long road trips, this can be irritating when trying to listen to your favourite radio station or songs. One of the easiest ways to improve the sound in your RV is to replace the stereo. Different RVs can fit different stereo sizes so it is important to compare single din head units before going out to get one. Upgrading your stereo will instantly offer sound improvements including greater volume and a quality sound at all ranges.
Installing a quality stereo also means you can add some new and more powerful speakers and amps to your RV which can be discreetly built into empty spaces in your interior panels
2. A Bathroom Remodel
The bathroom and shower in most RVs need replacing after some years of use and wear and tear. Usually, this will involve ripping the old bathroom out and replacing it with a modern version, however, there are several bathroom components you can upgrade in an RV bathroom including
A sink. The options include plastic for around $15-30 and acrylic or metal for between $40-$150. Plastic sinks are commonly used as they are affordable, lightweight and durable.
Fixtures and fittings. A shower with good water pressure and efficient water use is a must for many campers. Easy to clean and use faucets are also typically installed.
A toilet. These come in various designs and sizes, including models that can conserve water by dry flushing. When changing your toilet you will have to ensure you have replumbed the outlet correctly.
Shower pan or tub. Some RVs are spacious enough to install a bathtub or jacuzzi, although most will only be able to accommodate a pan for a standing shower. Either way, you should make sure the supports are strong enough and it drains properly.
3. New Kitchen Countertops and Units
Older RV kitchen designs can be cramped and difficult to navigate when cooking a meal so many owners decide to prioritize renovations of the kitchen as their first project..
The first step is usually removing the bulky and worn cabinets and cupboards and outdated countertops which are usually too shallow. Creating a functional space that is light and feels spacious is possible by using open shelving and a simplified cupboard layout. Adding soft close doors and click locks is essential to prevent doors from opening transit.
Oftentimes people will also incorporate spaces for electrical appliances such as fridges, freezers, microwaves and ovens into their kitchen designs to allow for all the modern comforts you need whilst travelling in an RV.
4. New Furniture
Soft furnishings typically found in older RVs such as beds, armchairs, sofas and cushions easily become damaged and jaded after years of use. When replacing or updating the furniture in your RV you may want to consider checking the existing furniture to see what can be recovered and made to look new.
You may also want to think about rearranging the seating layout so that it fits your needs, whether that be a desk for working at or a large table for a family to eat at.
Depending on your budget, there are three options for reinventing the furniture in your RV; buying new, buying used or making your own. How you decide to upgrade your furniture is determined by the amount of time you have and your level of DIY expertise, although buying new furniture can be easier either to fit yourself or with the help of a professional RV fitter.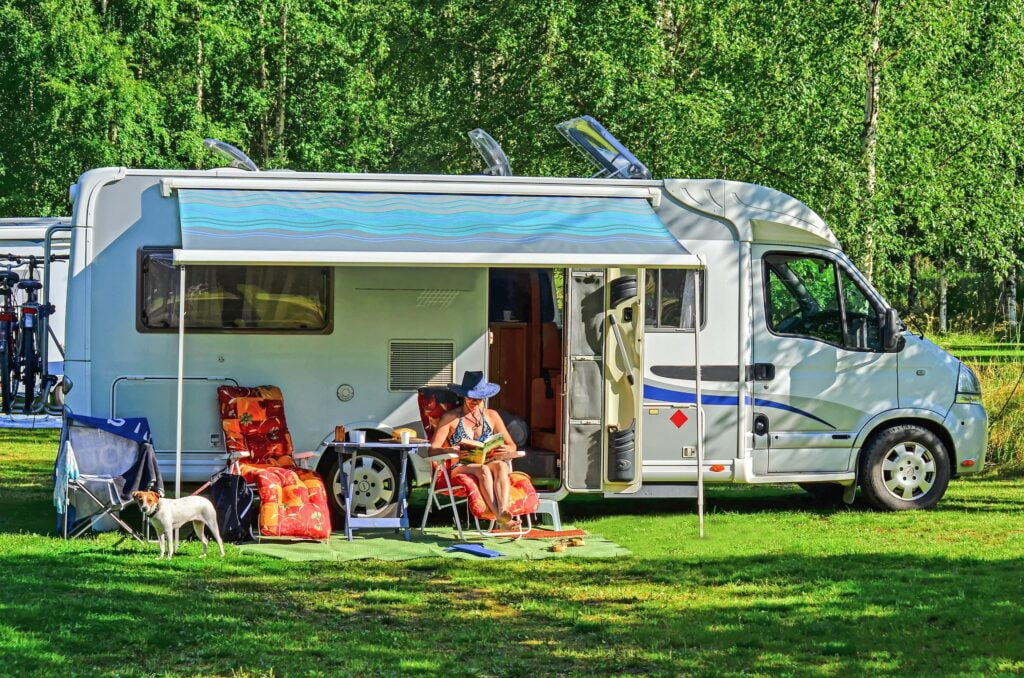 5. Add an Awning
When you park your RV, the indoor space however comfortable it may be can start to feel constrained so it is always good to set up an outdoor camp if you can to provide more space and outdoor access. The weather can however be a problem, especially intense heat heavy rain when making a camp outside, therefore many RV owners choose to install an awning to give cover from the elements, where they can store chairs, cooking equipment, coats, tables and shoes.
When installing an awning on your RV, you can get full awning kits or buy separate parts if you want to custom fit it yourself. Although, often getting an awning kit is recommended because all the parts are designed to fit together, making for an easier installation.
6. Install Solar Panels
Even though people use RVs to explore and get out into nature, it is still nice to have modern amenities such as fridges, heating, lighting and power outlets to charge laptops and phones. All of these things require a power source and to avoid dependence on the RVs batteries, power hook up facilities or generators, one popular solution nowadays is installing solar panels on the roof.
Installing solar panels means you can be more independent and travel almost anywhere without having to worry about where you will get electricity from.
Owning an RV can open up vast regions of the country for you to explore without having to spend lots of money on plane tickets and hotel rooms. For this reason, more and more people are buying old RVs and renovating them to meet modern style standards, although it is vital to remember some key technical upgrades and renovations often required in older RVs.
So pack your checklist and check your packing list – then get out on the open road! Some details make all the difference, and some details can wait until a less sunny day. Don't forget the reasons you made this lifestyle and heed the call of adventure and start exploring the new world that's been opened up to you when you decided to embrace the RV life and all of its deciding details.